Sneakers Generator App Allows Anyone to Create Custom Footwear Silhouettes
Customize your ideal pair, then instantly share to Instagram.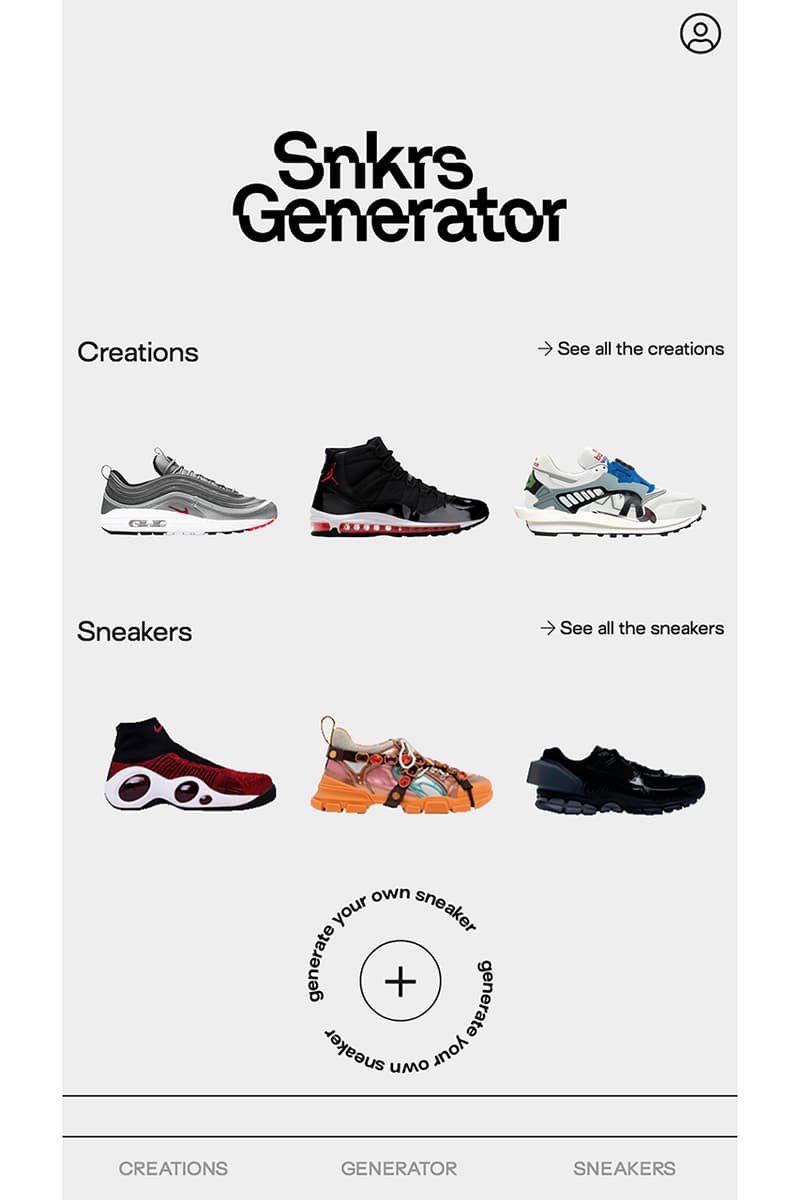 1 of 3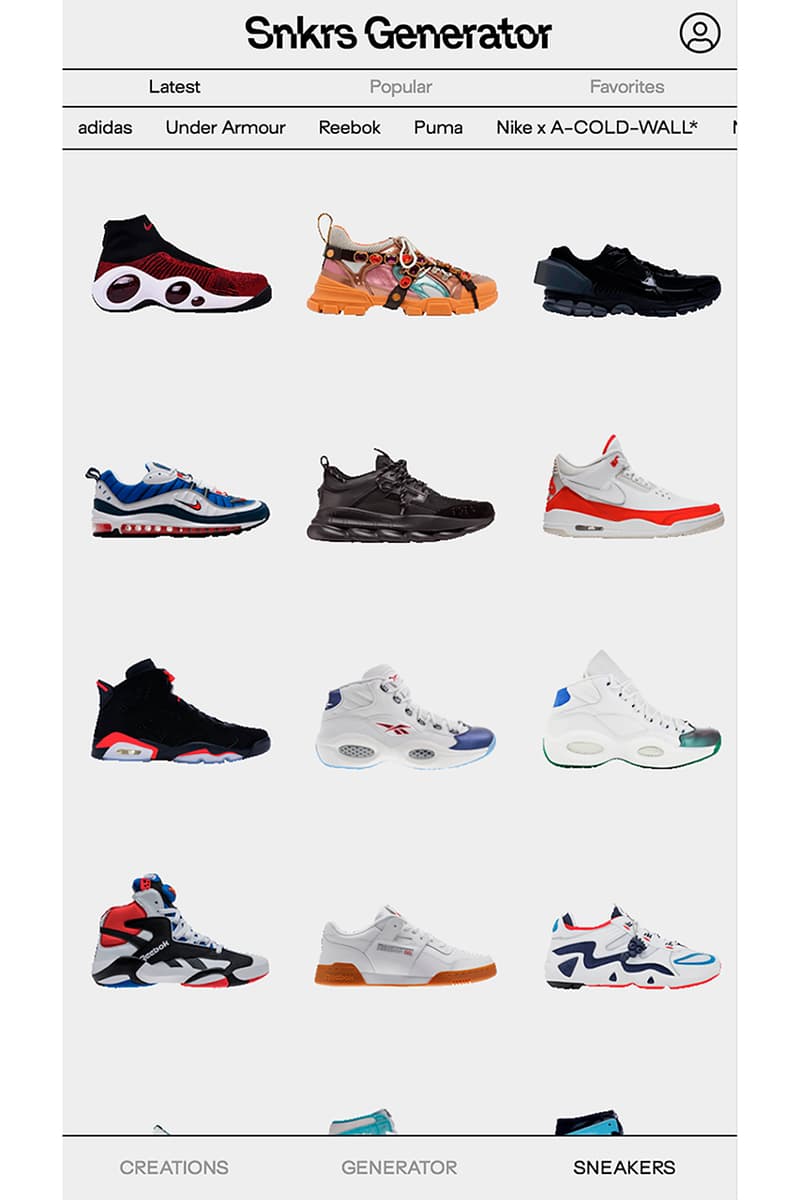 2 of 3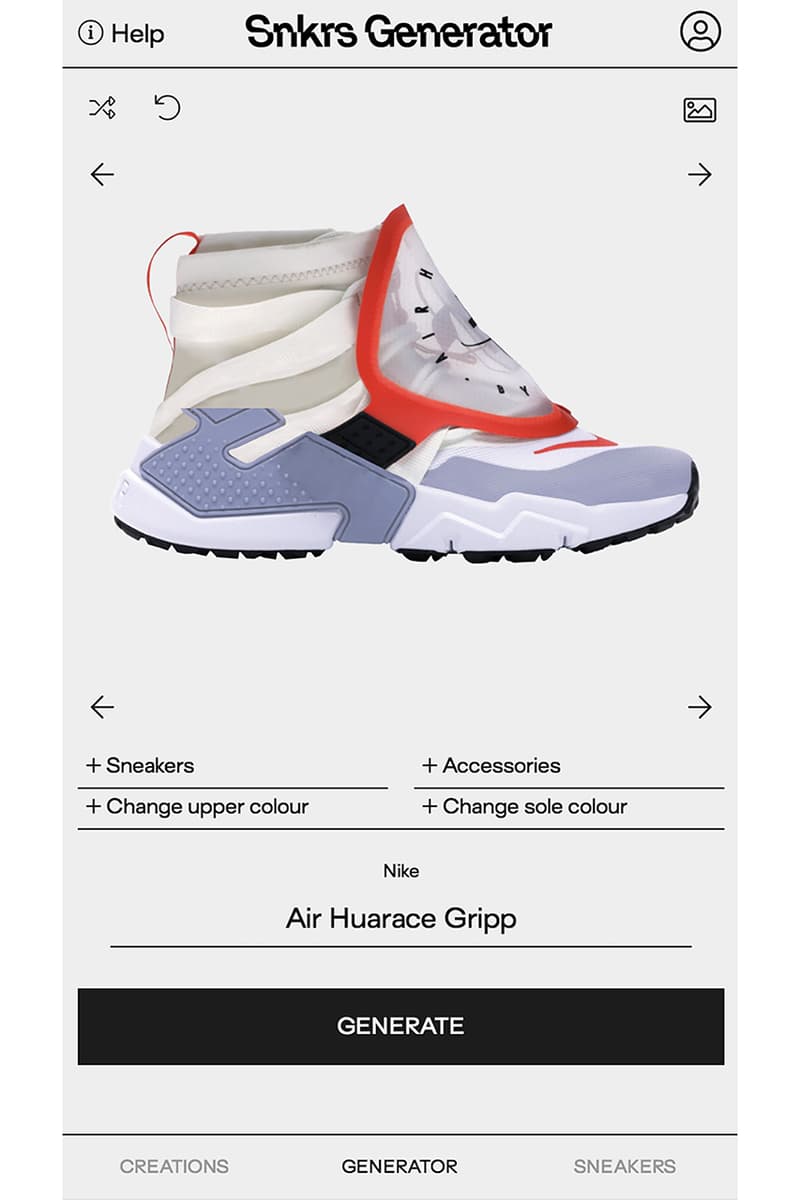 3 of 3
Sneaker customizers have naturally taken to Instagram to show their creations to the world, but the feat is only truly available to those willing to physically deconstruct and reconstruct shoes or spend hours in Photoshop piecing together design elements. The upcoming Sneakers Generator app aims to provide an entry-level sneaker customization experience to anyone with a smartphone, opening up the process to those interested in dipping their toes in the process instead of jumping all in.
Sneakers Generator allows users to pull various elements from their favorite sneakers and mix and match them to create entirely new silhouettes. The app continuously updates its offerings based on the latest footwear drops to keep things relevant as quick release cycles move on to the next hyped shoe. Users have the ability to combine different uppers and soles from Nike, adidas, Gucci, Off-White™, and other sneaker labels, changing colors and accessories as they see fit.
Additionally, Sneakers Generator hopes to create a community around sneaker customization. Once a design is complete, it can be instantly uploaded to social media networks. Within the app, users are able to comment on and vote "Cop or Drop" on other people's creations. Those with enough points will be entered into a rating list that provides the opportunity to participate in workshops, events and giveaways.
Sneakers Generator recently launched in beta, and the team is currently working on a wider release plan. In the meantime, take a look at a few notable sneaker customization accounts on Instagram below.
Elsewhere in tech, Adobe's new app introduces Photoshop to phone cameras.