Adobe's New App Introduces Photoshop to Phone Cameras
Use intelligent camera technology for enhanced Instagram photos.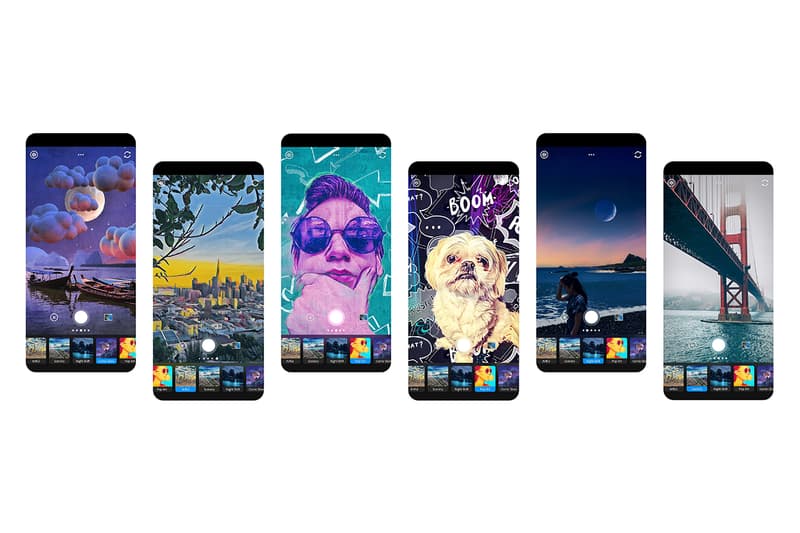 Adobe just announced a new app that will essentially allow users to utilize select Photoshop editing features directly through a smartphone's camera. Aptly named Photoshop Camera, the app marks a step for Adobe towards creating product for a wider consumer audience that expands upon its core user group of professionals and designers. "The core genesis was: Can we unleash creativity for everyone, not just professionals?" Adobe CTO Abhay Parasnis told Fast Company. "If we're going to do it, the camera is the perfect app, because capture is the new creative tool."
Photoshop Camera is marketed as an easy way to create and share creative images from your phone's camera to social media apps. It features intelligent camera technology called Adobe Sensei to automatically enhance photo quality. Once its system recognizes what's going on in the photo, Photoshop Camera will display a variety of different effects it feels will enhance the photo quality. Users are able to apply separate effects to different areas: think brightening a dark area without blowing out a white spot in the same frame. Additionally, Photoshop Camera will allow users to export their creations as Photoshop .PSD files for further editing – a move Parasnis and his team hope will encourage users to upgrade to paid Photoshop memberships.
The app's image processing occurs offline, meaning Adobe is not collecting photographs taken with the app or uploading anyone's images to its server. Unfortunately, however, only phones with at least iOS 12 or Android 9 will be powerful enough to operate the app.
Learn more about Photoshop Camera over on Adobe's website, which will eventually launch for free (separate from Adobe Creative Cloud) sometime in 2020. The upcoming app is currently available as a preview for select users. Along with its launch next year, Photoshop Camera will offer a selection of custom editing "lenses" designed by artists including Billie Eilish.
Elsewhere in tech, Apple has pledged $2.5 billion USD to ease California housing crisis.
Today at #AdobeMAX we announced Photoshop Camera. Our CTO @parasnis shares how it will democratize creativity and enable creative pros to push boundaries even further, via @marcoannunziata, @Forbes. https://t.co/GZS791SBuU

— Adobe News (@AdobeNews) November 4, 2019