Take an Exclusive Look Inside Fear of God's Paris Showroom
Jerry Lorenzo talks us through highlights from the Sixth Collection.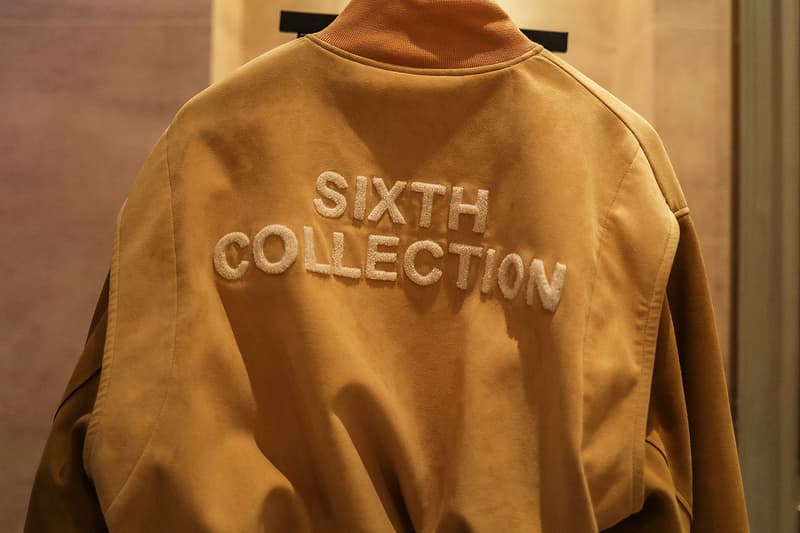 1 of 22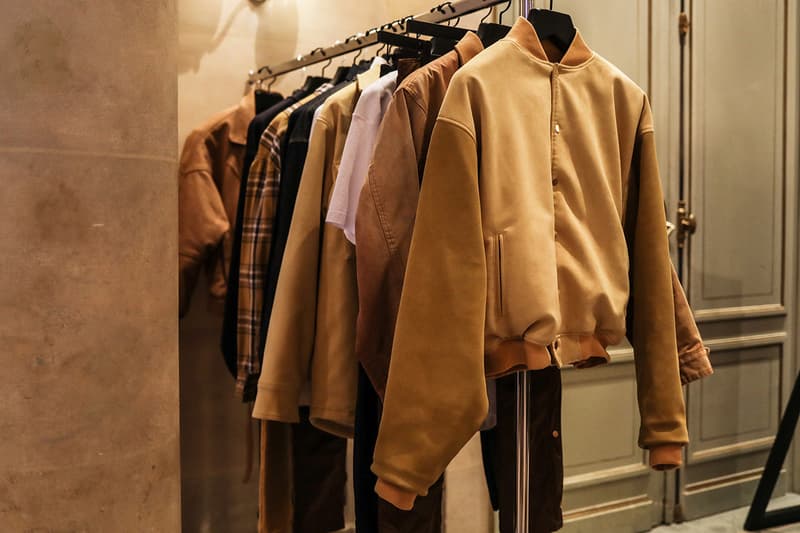 2 of 22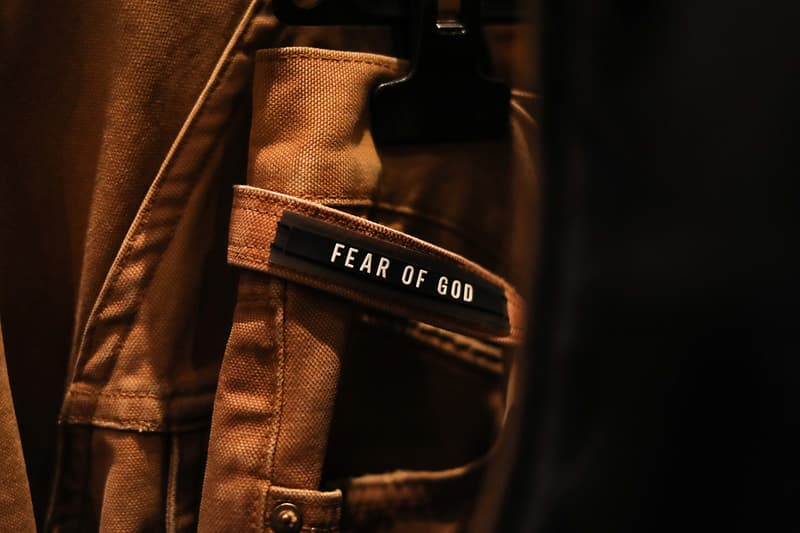 3 of 22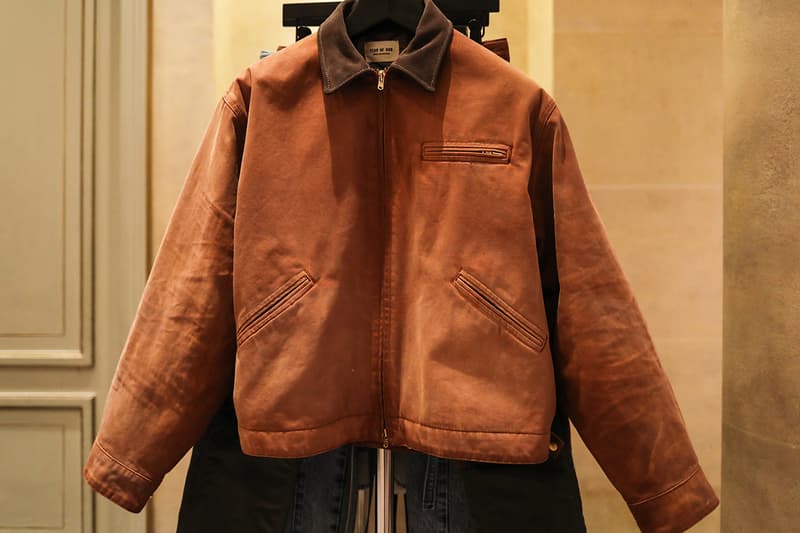 4 of 22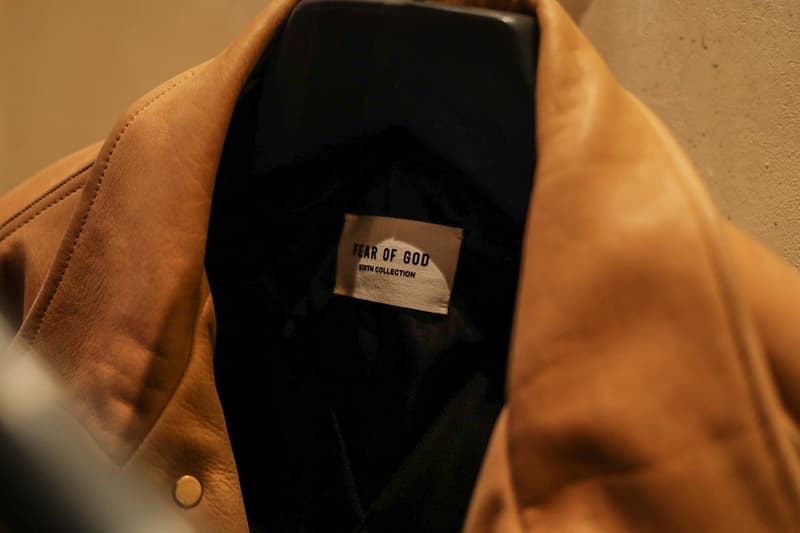 5 of 22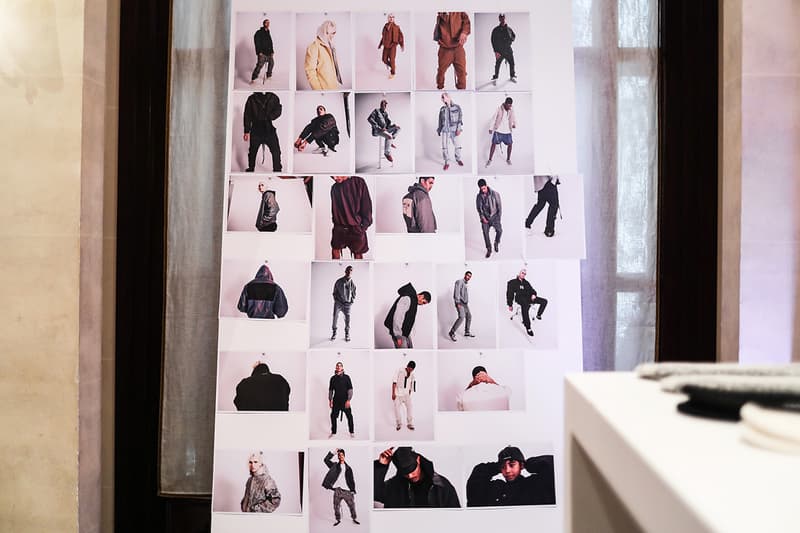 6 of 22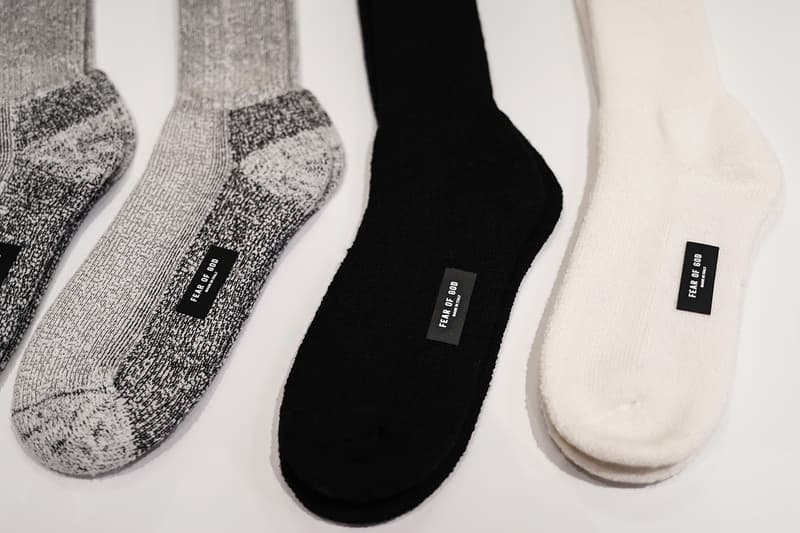 7 of 22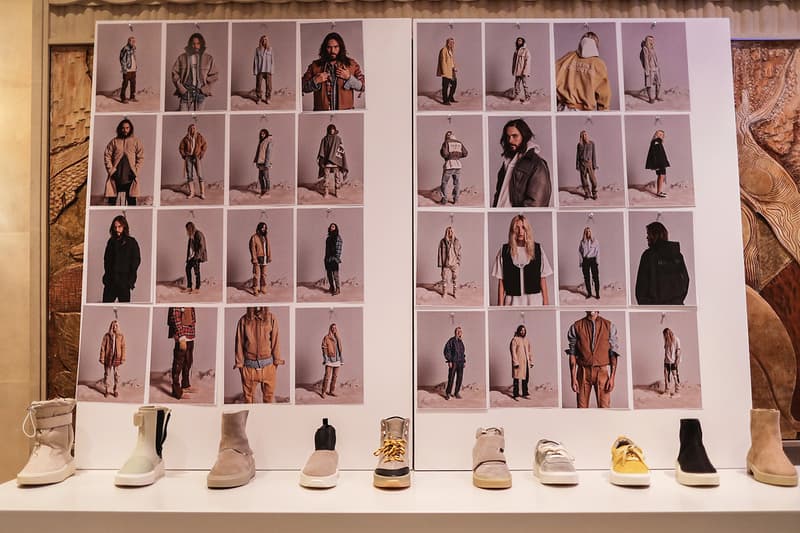 8 of 22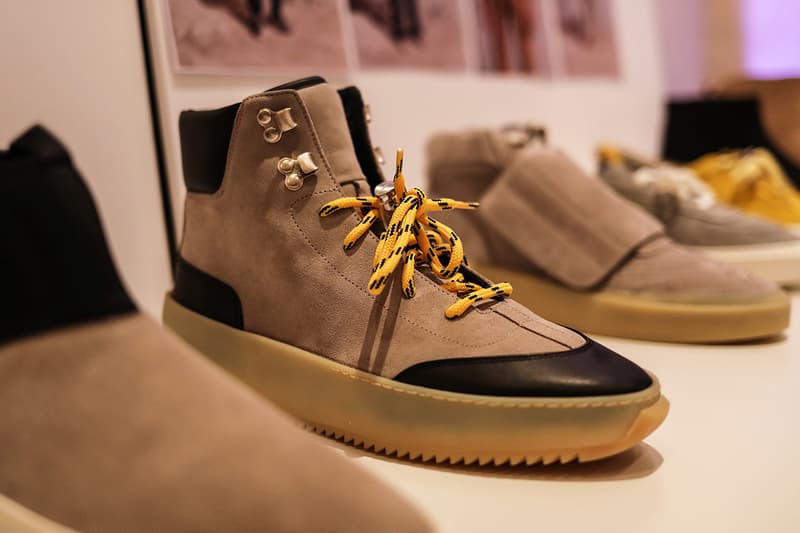 9 of 22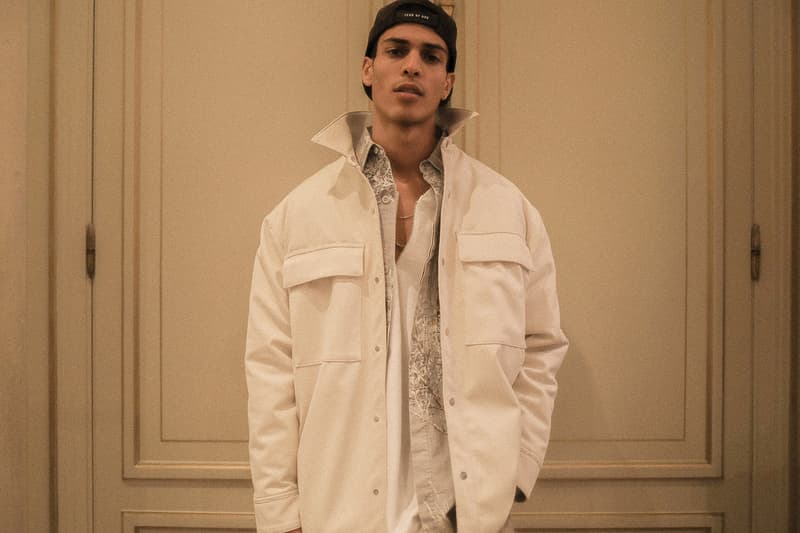 10 of 22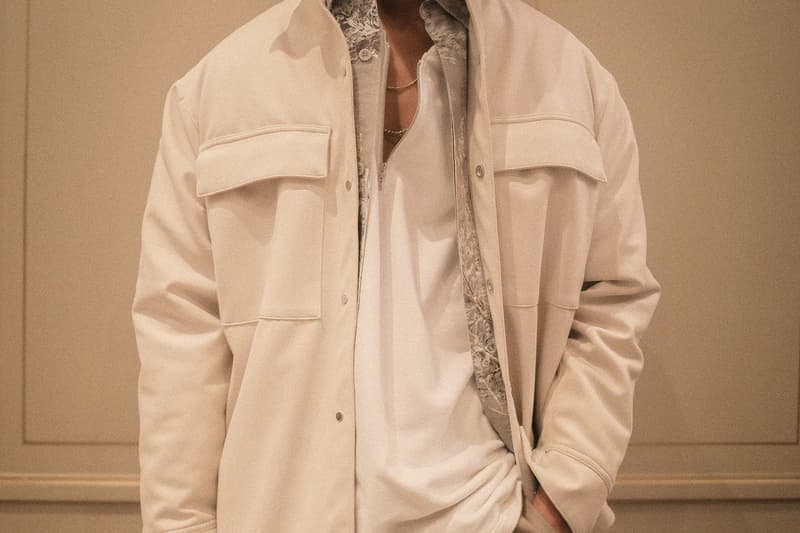 11 of 22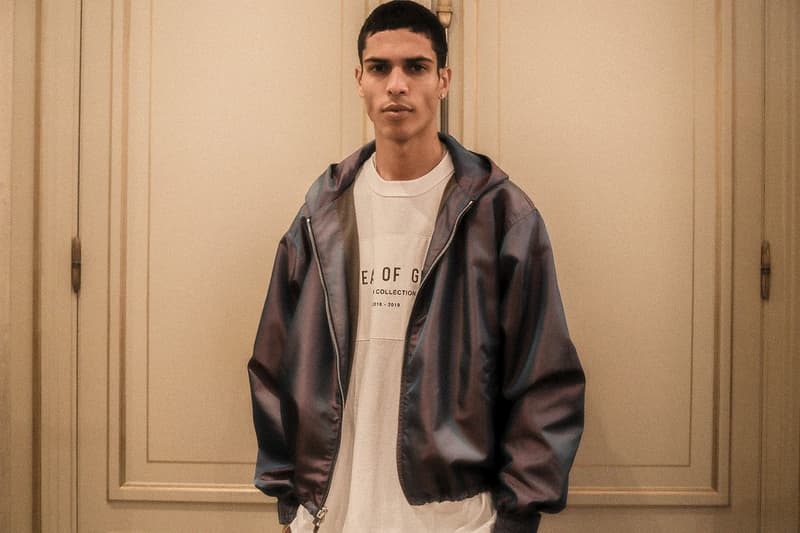 12 of 22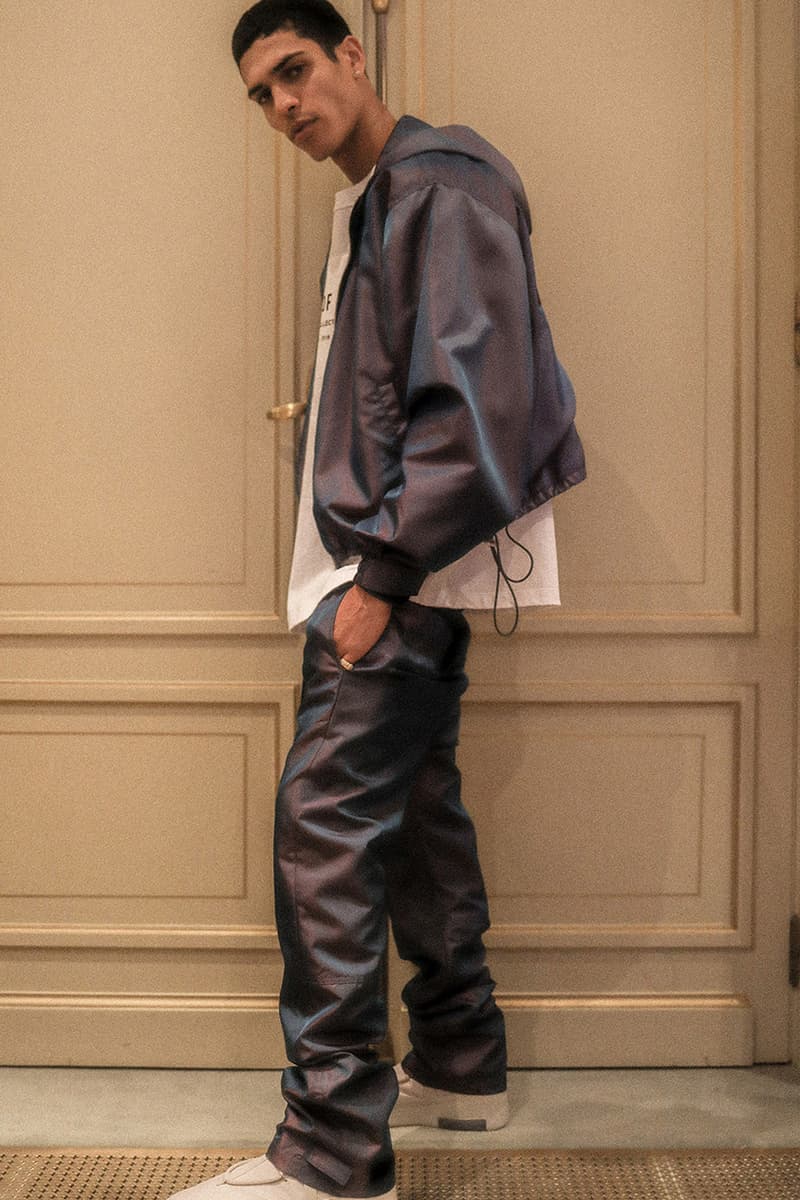 13 of 22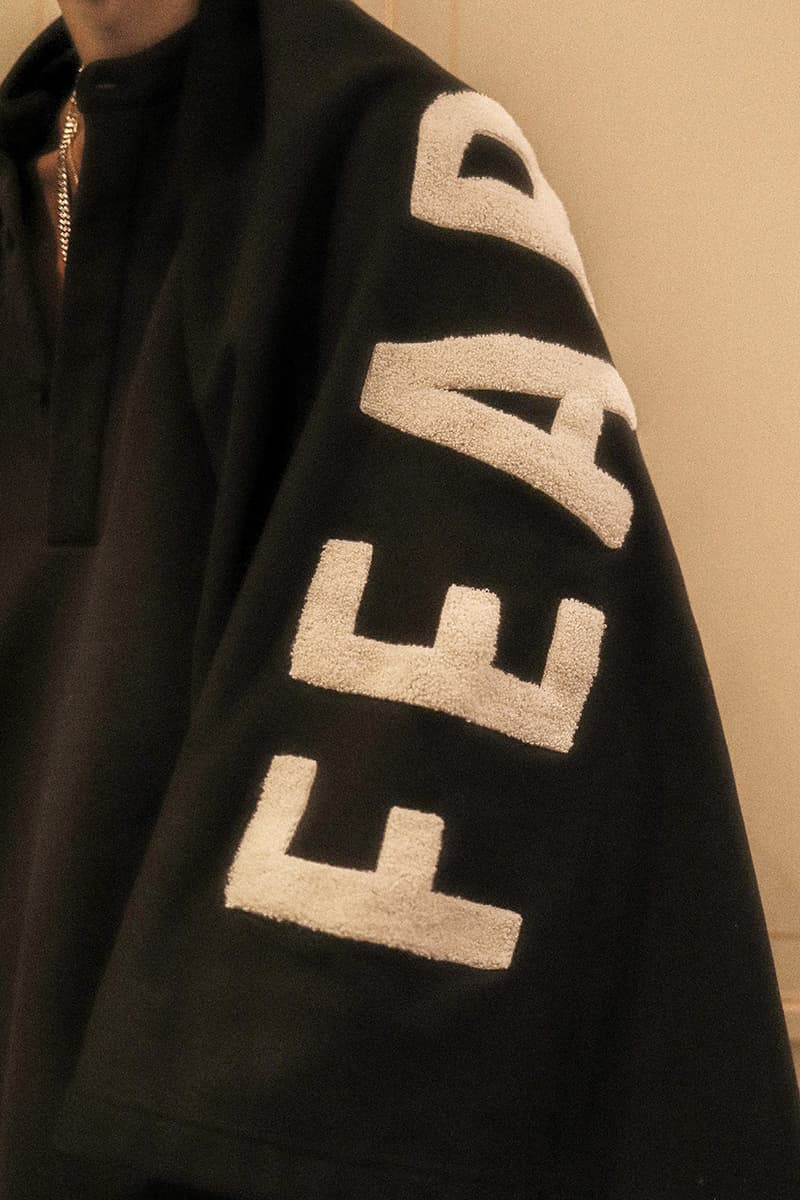 14 of 22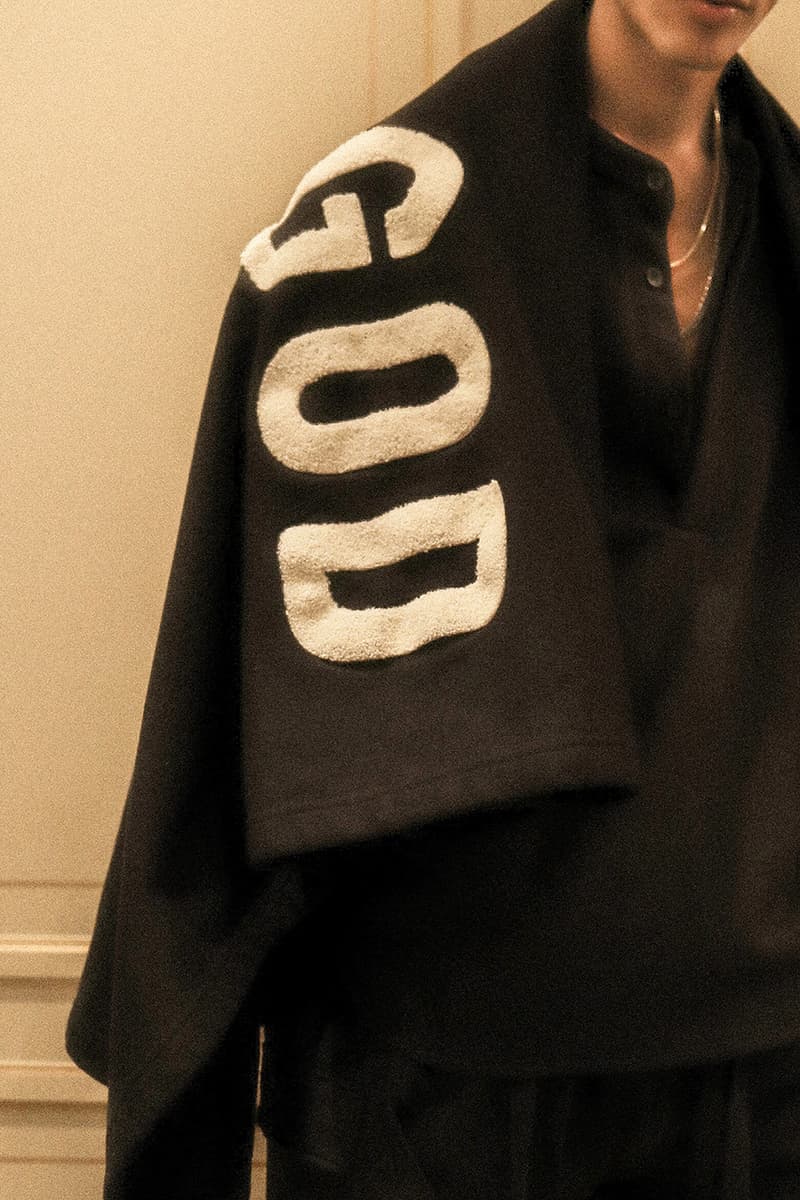 15 of 22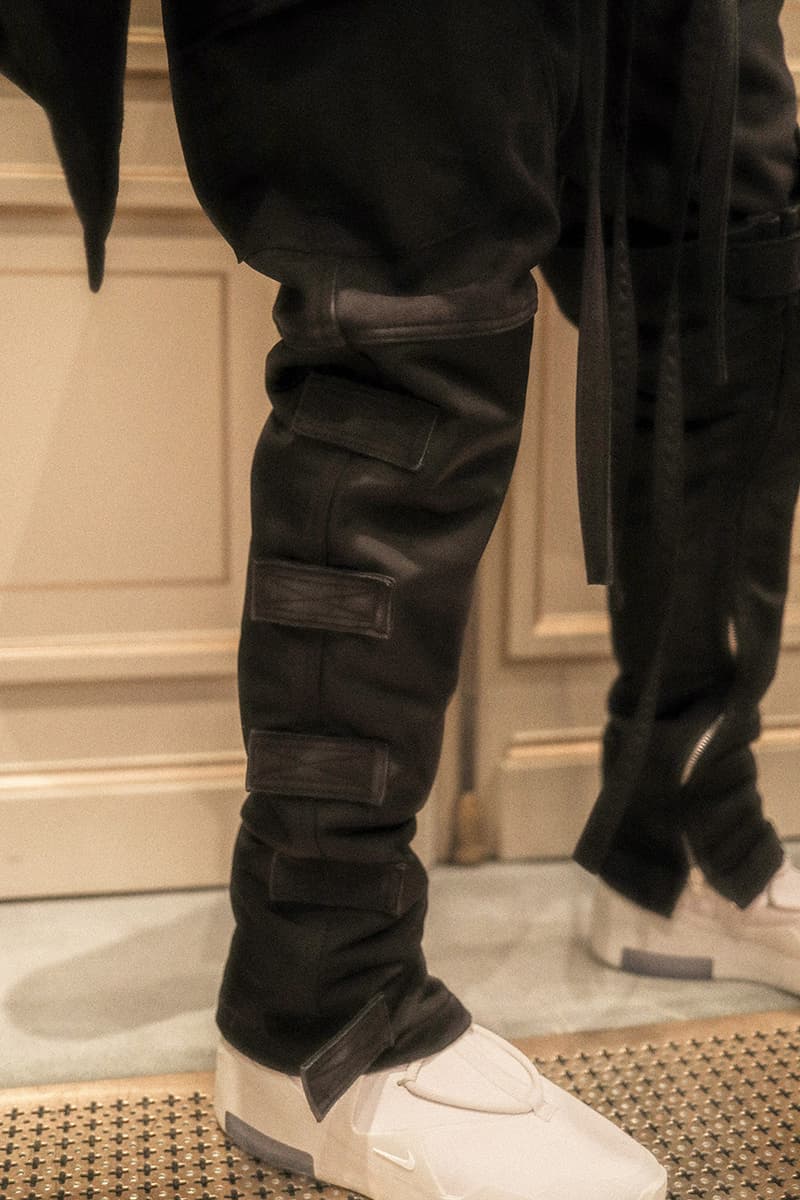 16 of 22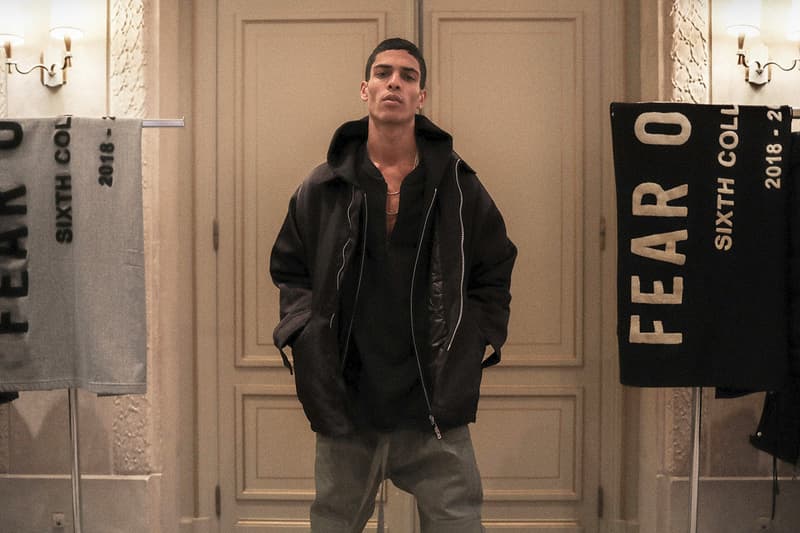 17 of 22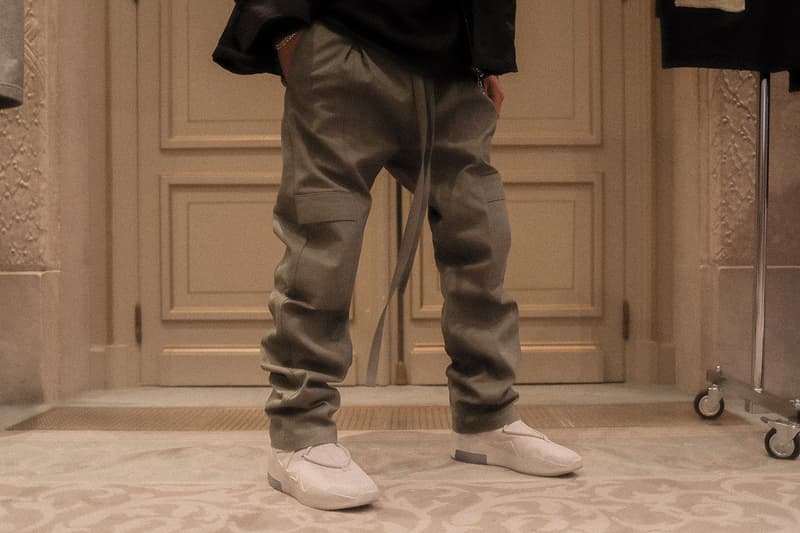 18 of 22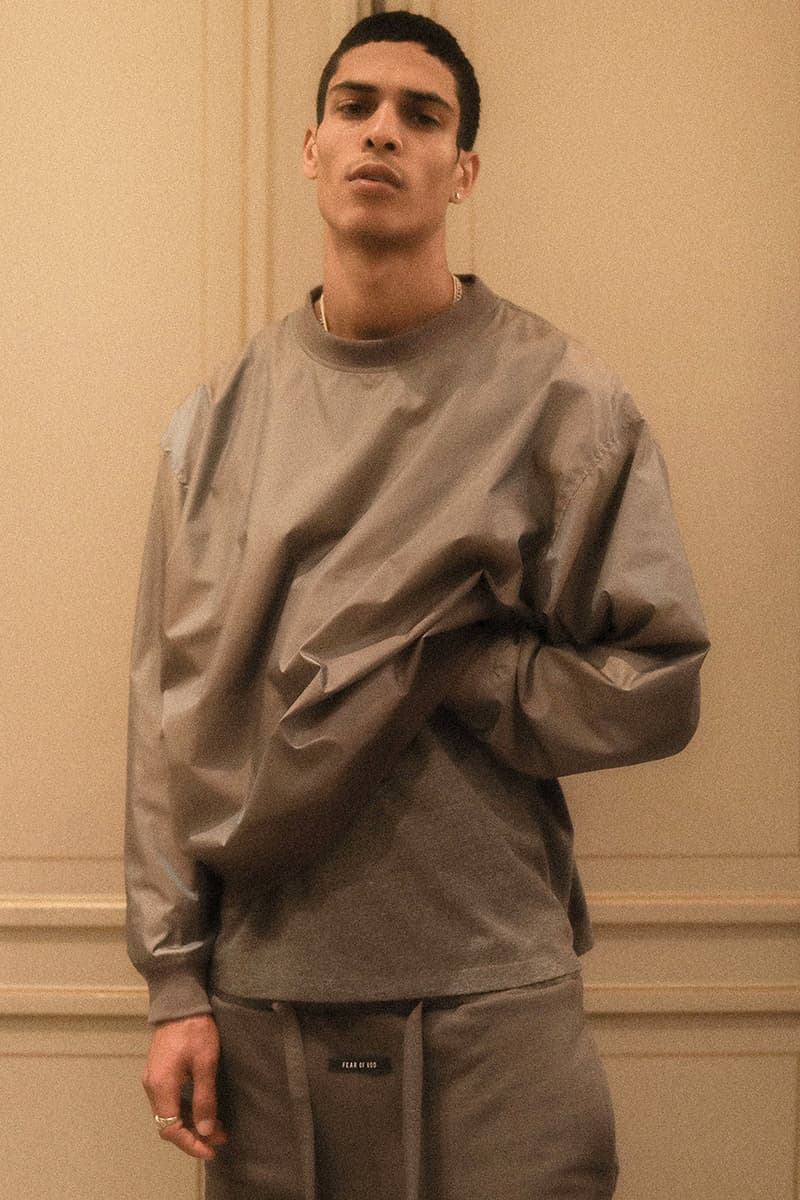 19 of 22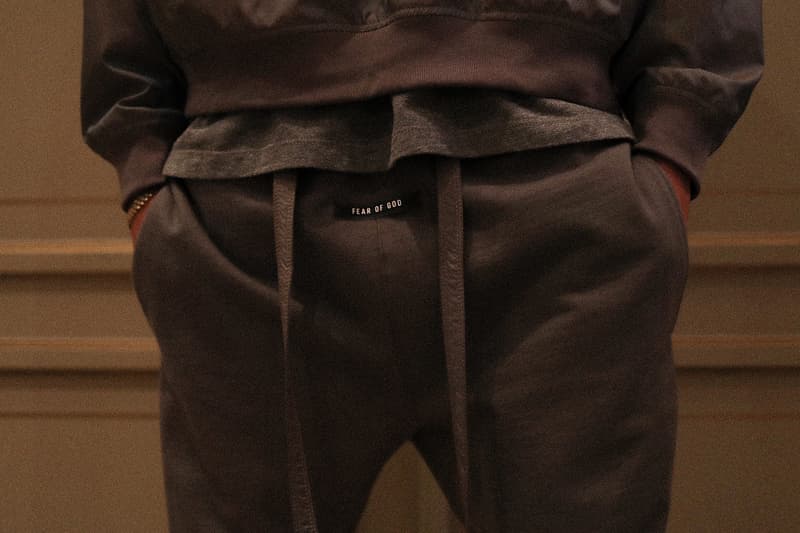 20 of 22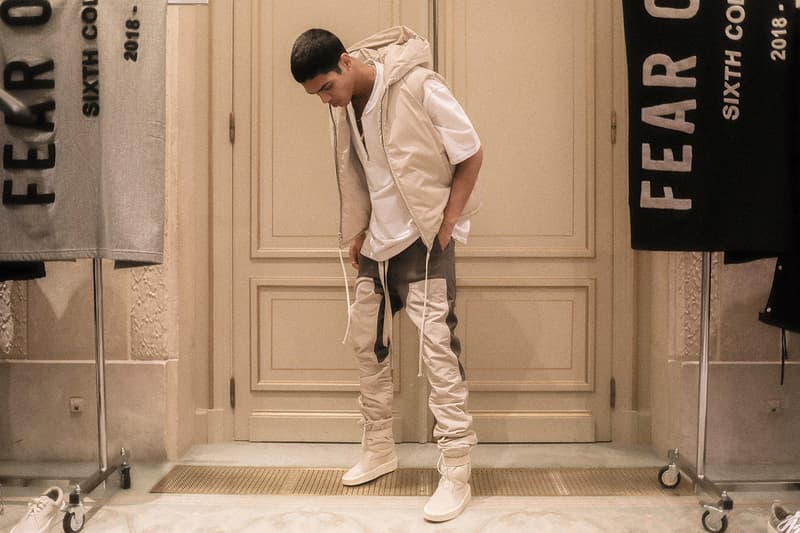 21 of 22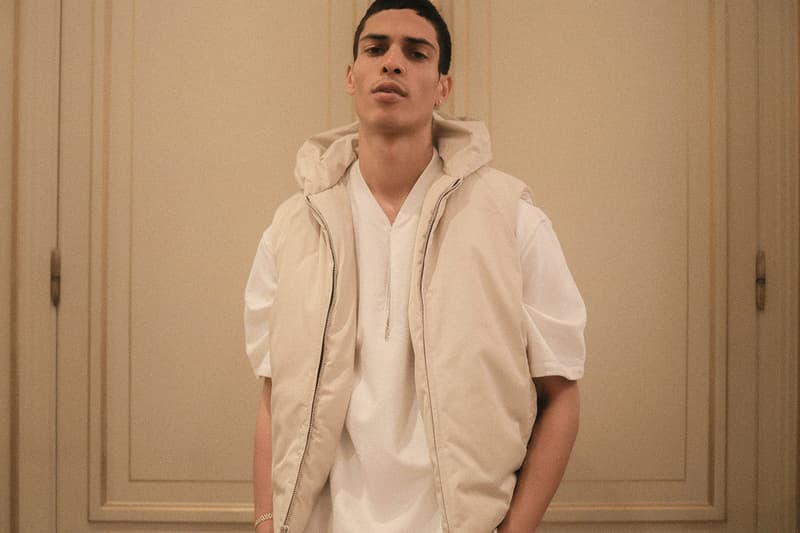 22 of 22
As Paris Fashion Week draws to a close, Jerry Lorenzo gave an up-close look at pieces from Fear of God's Sixth Collection inside the label's showroom in the French capital. The collection — which was unveiled with a Jared Leto-starring lookbook last year — builds on the Californian label's signature aesthetic, with workwear-inspired jackets, oversized shirting and slouch-fit trousers.
A key theme of the collection is the elevation of its color palette. Speaking about the range, Jerry Lorenzo explained why the new "American luxury" colors had been added to the collection. "The "Brick" is a classic workwear color, the "Olive" is a classic military color and the "Merlot" is a beautiful, masculine pop color," he explains. "It's hard to have a pop color and it be masculine. The burgundy, the military green and the "Brick" give the collection some depth." Other colorful pieces in the collection include jackets and trousers in an iridescent design. "You've got this very modern iridescent pop against this very muted color palette and canvas fabrications, denim fabrications and French Terry," continues Lorenzo, "the iridescence really brings it all to life."
"To me, luxury isn't a bunch of loud logos and bright colors. Luxury to me is more of an elegant quietness."
Despite the more colorful pieces, Fear of God's Sixth Collection still fits with the brand's classic pared-back color palette. "Once I knew, as a creative, where my emotions and my designs were coming from, it was easy to stay within that box," explains Lorenzo, "How does a guy want to dress and be comfortable and still speak luxury, that's what we've always tried to do with Fear of God. To me, luxury isn't a bunch of loud logos and bright colors. Luxury to me is more of an elegant quietness."
Asked to highlight some of his stand-out pieces from the collection, Lorenzo discussed the Santa Fe boot. "It's the solution for the kid that's graduating from sneakers, but is not ready to put a real hard bottom on. It's that transition shoe that allows you to dress up a little but still be yourself," he explains. "That's what Fear of God has always tried to do. How do you dress up a little bit? How are you appropriate for the occasion but still be who you are? I think the Santa Fe is the perfect idea that speaks to what our brand is attempting to do."
Take an exclusive look inside Fear of God's showroom — as well as some Jerry Lorenzo-styled looks from the Sixth Collection — in the gallery above, and keep an eye on the label's website for the collection's launch date. For more from Paris Fashion Week, check out the Fall/Winter 2019 sneakers from sacai's ongoing Nike collaboration.