Ariana Grande, Juicy J, Thundercat & More Pay Homage to Mac Miller on His Birthday
"Miss U."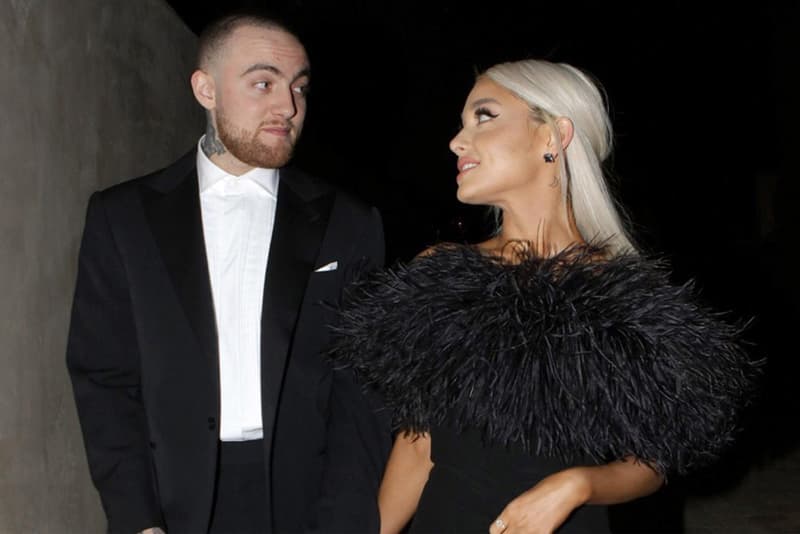 Saturday, January 19 would have marked Mac Miller's 27th birthday. Though the rapper tragically passed away four months earlier from an overdose, he continues to be remembered by fans and industry colleagues around the world. To honor what would have been the late artist's 27th birthday, the likes of Juicy J, Thundercat, Cole Bennett, Hi-Tek, Lil B, and Rex Orange County paid tribute to Miller. His ex-girlfriend Ariana Grande also left a simple "Miss U" on Twitter, which has now been deleted. This is not the first time Grande has removed a post dedicated to Miller; in late 2018, the singer deleted a post of Miller playing the piano. Take a look at Miller's birthday wishes below.
In December, Mac's former manager Christian Clancy also penned a heartfelt op-ed, closing it with, "I truly miss you, Malcolm."
Since his passing, Miller's family teamed up with Pittsburgh Foundation to start the Mac Miller Circles Fund, which aims to support the underprivileged youth of Pittsburgh in areas such as education and arts. The charity has raised over $700,000 USD donations thus far. Miller's parents will also be attending the 2019 GRAMMY Awards show on his behalf; Miller has been posthumously nominated for Best Rap Album for Swimming.
Happy bday to my brother Mac Miller i miss my bro every day https://t.co/pXAn552l1w

— juicy j (@therealjuicyj) January 19, 2019
Mac Miller – Lucky Ass Bitch feat Juicy J https://t.co/gZnMyi48FN ????? memories R.I.P. Mac Miller

— juicy j (@therealjuicyj) January 19, 2019
RIP MAC MILLER WHITE DOVES FLY HIGH FOR THE LEGEND ?

— BUY TICKETS ON TOUR (@wifisfuneral) January 19, 2019
"You can't trust nothin' if it's comin' with a dollar sign/It's genius comin' from out of my awkward mind" Happy BDay @MacMiller ??

— TOP DAWG ENT (@TopDawgEnt) January 19, 2019
? Today would have been @MacMiller's 27th birthday. RIP pic.twitter.com/iqz122Unxd

— Duck Down Music Inc. (@DuckDownMusic) January 19, 2019
RIP Mac Miller, He was one of the only successful rappers who genuinely fucked with us.

— Solace (@Issa_GOLD) January 19, 2019
Happy Birthday champ @MacMiller ??? it's a lot of people missing you down here watch over us all pic.twitter.com/kWBRXocrtt

— Chevy Woods (@CHEVYWOODS) January 19, 2019
…he changed my life in a real way. Thank you @MacMiller Happy Birthday! pic.twitter.com/4HVdwj2fMs

— ashy daddy (@Thundercat) January 19, 2019
happy birthday mac miller. we all love and miss you

— Cole Bennett (@_ColeBennett_) January 19, 2019
Happy birthday Mac Miller! pic.twitter.com/DT31Smpbqt

— Hi-Tek (@HiTek) January 19, 2019
Happy bday Mac Miller ?

— BAD VIBES (@DJSCHEME_) January 19, 2019
happy birthday mac miller ?

— nessly (@nessly24k) January 19, 2019
Happy Birthday Mac Miller! pic.twitter.com/emk330Xu60

— Odd Future (@OddFuturePage) January 19, 2019