Henry Cejudo Defeats TJ Dillashaw with First-Round TKO
A quick 32 seconds.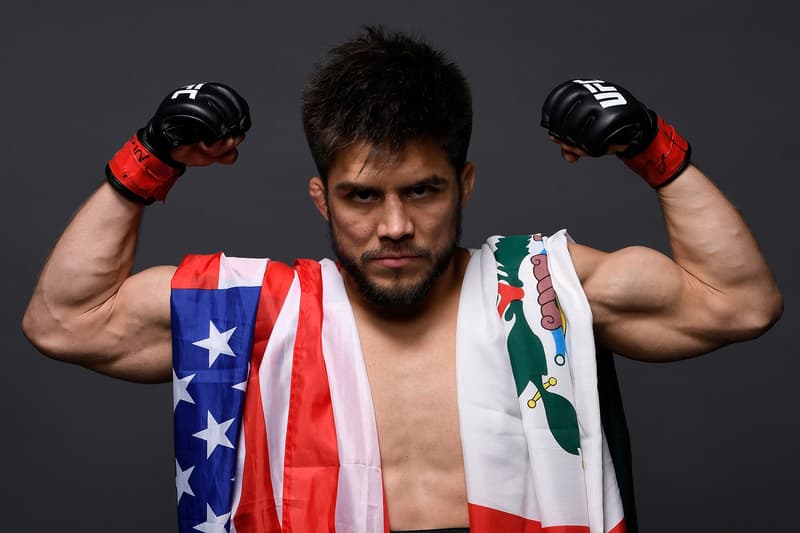 Henry Cejudo has defeated bantamweight champion, TJ Dillashaw, to retain his flyweight belt. Over in just 32 seconds on Saturday's UFC Fight Night 143, Cejudo wobbled TJ with a leg kick and then finished off the fight with a flurry of punches on the ground. In the post-fight octagon interview, Cejudo commented, "I busted my butt my whole life. I was able to beat one of the greatest of all time. It's surreal, it really is." He then went on the give his respects to TJ and state that he would be more than happy to meet him at this natural 135 weight class with, "TJ, we can do it again. This time we'll do it at 135 pounds. I'll give you another shot at 135 pounds."
Elsewhere, Donald 'Cowboy' Cerrone proved that his age did not slow him down, and that moving back to the lightweight class was a step in the right direction. Cerrone was able to land a nasty head kick and several hard strikes on Alexander Hernandez before the fight was stopped by the referee.
Conor Mcgregor also let it be known that he was watching both bouts. In true "Champ Champ" fashion, he took to Twitter to chirp the fighters, while reminding everyone that he is still the one to beat in the UFC. Both Donald 'Cowboy' Cerrone and Henry Cejudo won the $50,000 USD Performance of the Night bonus.
In other sports news, Travis Scott, Big Boi and Maroon 5 are asked to take a knee for Super Bowl LIII.
What a night.
Thank you, New York ? #UFCBrooklyn pic.twitter.com/NPMJq4dfOc

— UFC (@ufc) January 20, 2019
? Allow me to reintroduce myself ?

Lightweight division, @CowboyCerrone is BACK!! #UFCBrooklyn pic.twitter.com/w8ogcFcdd3

— UFC (@ufc) January 20, 2019
For a fight like that Donald, I'll fight you.
Congratulations.

— Conor McGregor (@TheNotoriousMMA) January 20, 2019
Unlucky T.J on your attempt at Champ Champ™️ status.
Respect for your weight cut. I have been there and it is not easy.
Unlucky Henry on your attempt at fastest K.O in a UFC title fight.
I have been there, and I still am.
Congrats on the win.
Yours truly,
The O.G Champ Champ.

— Conor McGregor (@TheNotoriousMMA) January 20, 2019