Travis Scott, Big Boi and Maroon 5 Asked to Take a Knee for Super Bowl LIII
A new petition started by fans.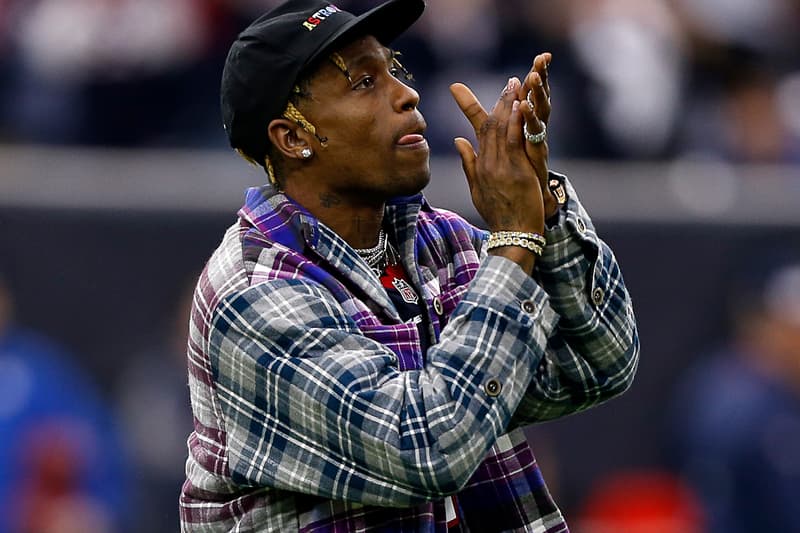 Super Bowl LIII is vastly approaching and fans have started a new petition requesting that Travis Scott, Big Boi and Maroon 5 take a knee during their performance.
The original petition was started in November, asking Maroon 5 to step down as halftime show performers. Now Change.org is urging the aforementioned artists to take a knee during their 2019 Super Bowl halftime show, having already garnered over 85,000 signatures as of Tuesday, January 15. Its creator Vic Oyedeji stated, "It appears these artists aren't backing out at this point," Oyedeji wrote in the description for a new petition. "So now what? There's one way they can still redeem their reputation with their fans. Maroon 5, Travis Scott, and Big Boi: take a knee during your set." Maroon 5 was confirmed to play late last year, while Scott and Big Boi joined the roster earlier this year.
It was reported earlier that Scott took on halftime show duties on the condition that the NFL donate his performance fee to charity, seeing $500,000 USD going towards the Dream Corps. "I back anyone who takes a stand for what they believe in," Scott said when announcing his Super Bowl Halftime Show appearance. "I know being an artist that it's in my power to inspire. So before confirming the Super Bowl Halftime performance, I made sure to partner with the NFL on this important donation. I am proud to support Dream Corps and the work they do that will hopefully inspire and promote change."
The "Take a Knee" movement began in 2016 by then San Francisco 49ers quarterback Colin Kaepernick. The gesture has since been seen during the playing of the U.S. national anthem to protest against police brutality and racial inequality. To join in on the petition, head over to Change.org.
Artists including Cardi B and Rihanna have also been rumored to have turned down the Super Bowl LIII halftime show to show support for Kaepernick. The 2019 Super Bowl will take place on February 3 in Atlanta.
For more on the "Take a Knee" movement, find out how Pharrell's adidas "LIBERTY + JUSTICE" cleats are honoring NFL players.