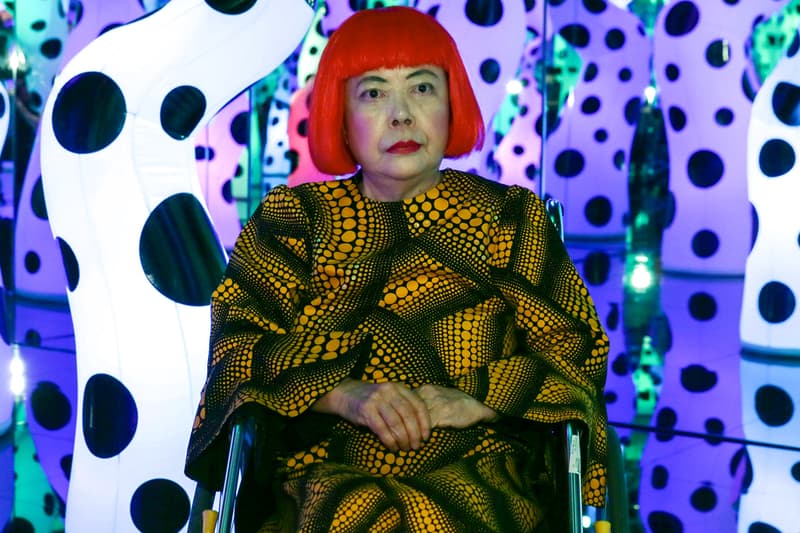 Yayoi Kusama's 'Infinity Mirror Room' Installation Becomes Part of ICA Boston's Collection
A new chance to explore the artist's inner world.
---
Purchased from David Zwirner gallery, the Institute of Contemporary Art in Boston welcomes Yayoi Kusama's largest Infinity Mirror Room installation, LOVE IS CALLING (2013) to join the museum's permanent collection.
Abstract, inflatable sculptures featured in the artist's signature polka-dots and psychedelic tinges are positioned on the floor and ceiling of the mirrored room. Visitors will be able to hear Kusama reciting her own love poem, Residing in a Castle of Shed Tears in Japanese while drifting off into the infinite reflections of polka-dots.
"LOVE IS CALLING showcases the breadth of the artist's visual vocabulary — from her signature polka dots and soft sculptures, brilliant colors and the spoken word, to endless reflections and illusions of space and self," explained Jill Medvedow, the ICA Boston's director. "We are very grateful to our generous donors who made this acquisition possible, and look forward to sharing this immersive experience with our visitors for years to come."
After going on view at the Tampa Museum of Art in Florida, LOVE IS CALLING is set to be displayed at the ICA this fall. In more Japanese art news, Mr. arrives at Galerie Perrotin Paris with his latest exhibition.