Thousands Petition Maroon 5 to Step down from Super Bowl Halftime Show
"The band has a chance to stand on the right side of history."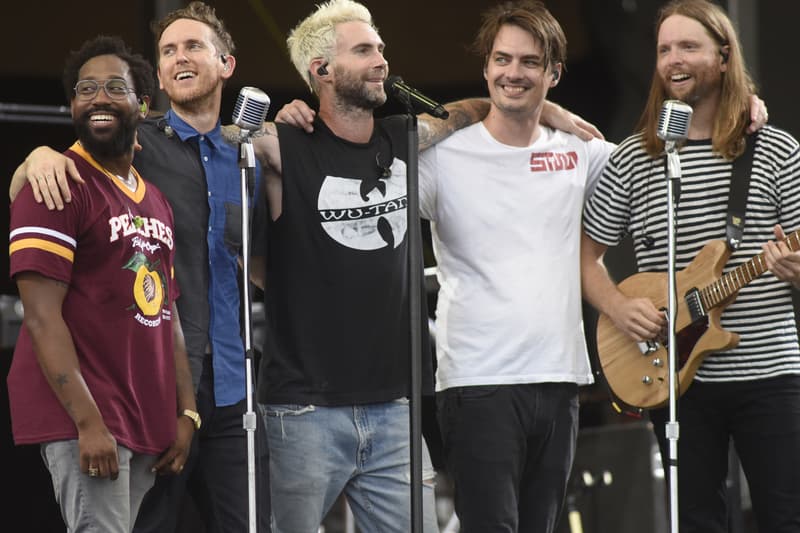 Following artists like Rihanna turning down the annual NFL gig, thousands of fans are now pressuring Maroon 5 to step down from performing at next year's Super Bowl Halftime Show. With almost 40,000 signatures, people have been pressuring the band not to perform for the organization following the controversy around Colin Kaepernick.
The former 49ers quarterback is in the midst of a legal dispute with the NFL, of which he accuses of blacklisting him when he displayed on-field protests against police brutality. Among the countless fans and celebrities who have supported Kaepernick during this situation, an individual named Vic Oyedeji began the Change.org position against Maroon 5.
"Maroon 5 has made music over the years featuring artists from all genres, including Rihanna, Cardi B, and Kendrick Lamar — all of whom have publicly supported Kaepernick in his decision to protest the violent racism sweeping the United States. Maroon 5 must do the same. The band has a chance to stand on the right side of history," as the petition states. "Rihanna, JAY-Z, Amy Schumer, and others have refused to work with the NFL. Maroon 5: Americans look to artists and celebrities as leaders, and you have a huge opportunity to use your influence to take a stand."
In other music news, Meek Mill recently revealed the date for his upcoming album.