UPDATE: It's Official, Travis Scott & Big Boi Will Join Maroon 5 for Super Bowl LIII's Halftime Show
And maybe even a SpongeBob SquarePants cameo.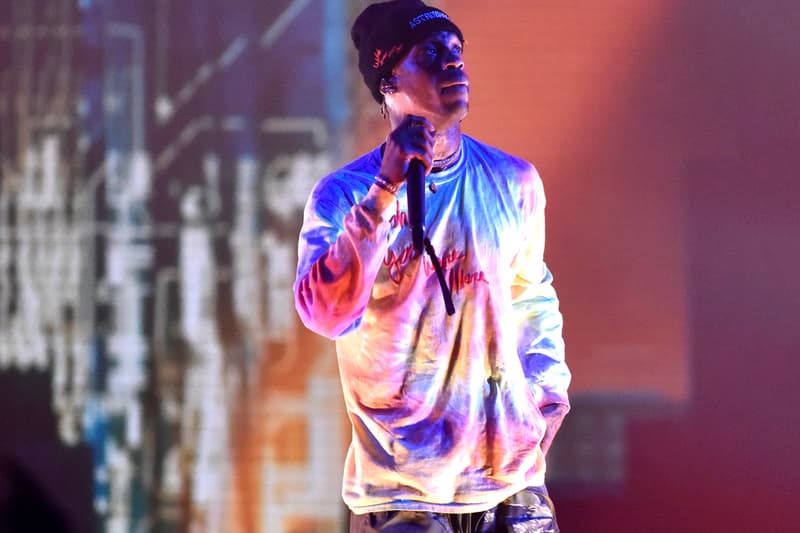 January 13, 2019:: It's official: with the below tweet and accompanying in-game commercials during today's playoff games, the NFL announces Travis Scott and Big Boi will take the stage with Maroon 5 during Super Bowl LIII's halftime show.
According to reports, Travis Scott only agreed to perform the NFL agreed to join him in donating to a cause for social justice. Travis and the NFL made a $500,000 USD to social justice accelerator Dream Corps and will work with the NFL on additional initiatives.
"I back anyone who takes a stand for what they believe in, I know being an artist that it's in my power to inspire. So before confirming the Super Bowl Halftime performance, I made sure to partner with the NFL on this important donation. I am proud to support Dream Corps and the work they do that will hopefully inspire and promote change."
What's more is that the below video posted Maroon 5's Twitter account features a quick image of SpongeBob SquarePants at the 0:32 mark. If you're wondering W-T-F does that have to do with anything, one million people signed an online petition to see the lovable cartoon character headline this year's big game.
Could this mean SpongeBob will be joining Adam, Trav and Sir Lucious Leftfoot? We surely hope so.
? It's official: @maroon5 will take center stage at @SuperBowl LIII! They will be joined by @trvisXX and @BigBoi. #SBLIII ? ? pic.twitter.com/ApLrxzgWP4

— NFL (@NFL) January 13, 2019
#SBLIII pic.twitter.com/dWKJQDS9ap

— Maroon 5 (@maroon5) January 13, 2019
December 20, 2018: Variety reports that JAY-Z is trying to talk Scott out of performing at the Super Bowl halftime show. The hip-hop mogul has been very critical of the NFL over its treatment of former San Francisco 49ers quarterback Colin Kaepernick.
Original Story: Performing at the NFL's annual gig has been turned down by artists like Rihanna, while fans have petitioned acts like Maroon 5 in honor of Colin Kaepernick. However, it's now being reported that Travis Scott will grace the stage at next year's Super Bowl Halftime Show alongside Maroon 5 in Atlanta on February 3.
Given all the heat the NFL and Super Bowl Show have garnered this year, grabbing one of the biggest artists today during one of the hottest years in his career is a big move. There are currently rumors that Cardi B and Big Boi from OutKast are in talks to join the show, along with several other acts.
In other music news, Scott made a few remarks about Kanye's MAGA hat in a new interview.