Missy Elliott Becomes Third Rapper Inducted Into Songwriters Hall of Fame
The first female hip-hop inductee joins JAY-Z and Jermaine Dupri.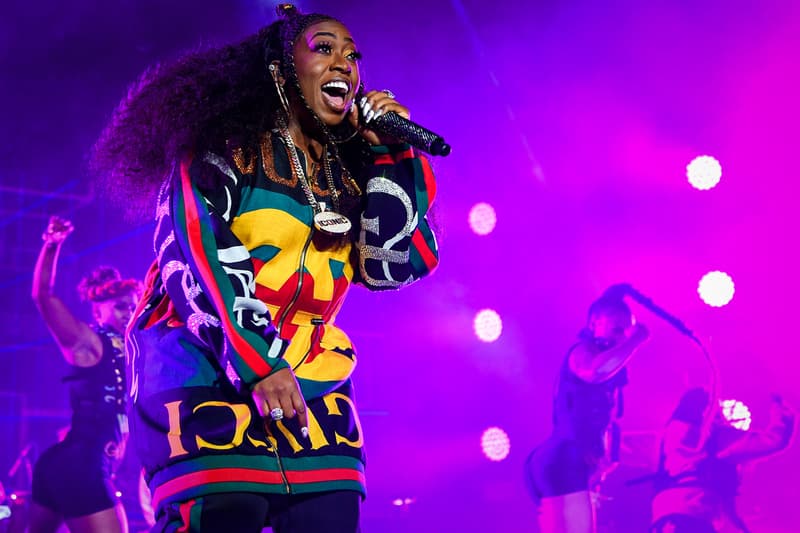 Joining JAY-Z and Jermaine Dupri's 2017 and 2018 inductions, Missy Elliott becomes just the third rapper to enter the Songwriters Hall of Fame. The legendary singer-rapper-songwriter-producer will be joined by Cat Stevens and John Prine, as well as Dallas Austin, Tom T. Hall and Jack Tempchin.
Elliott began her career in the early '90s with all-female R&B group Sista and childhood friend Timbaland on production. After splitting from Jodeci's DeVante Swing and his Swing Mob collective, Elliot and Timbaland worked together as a songwriting and production team for SWV, 702, Total and, most notably, Aaliyah, among many other acts. During this time, Missy dropped her debut album Supa Dupa Fly, where her soulful vocals and imaginative raps were paired with some of HYPE Williams' most memorable visuals, delivering the artist's first Platinum record and establishing her career trajectory. Since then, Misdemeanor has won four Grammy Awards, selling over 30 million records in the United States, making her the best-selling female rapper in Nielsen Music history.
The new class of songwriters will be inducted on June 13 at the Marriott Marquis Hotel in New York City.
I want to CONGRATULATE all the AMAZING songwriters who have been inducted into the 2019 "Song Writers Hall of Fame???? also those who were nominated because their body of work is AMAZING?? I AM SO HUMBLY GRATEFUL to now be inducted also?? I ❤️you all? #SHOF2019 ✍? pic.twitter.com/6LRHFoeVz1

— Missy Elliott (@MissyElliott) January 12, 2019
Speaking of rap legends, check out Nas' new video for "Everything."