Travis Scott on Kanye West's MAGA Connection: "Everybody Go Through Sh*t"
He also discusses meeting Kylie Jenner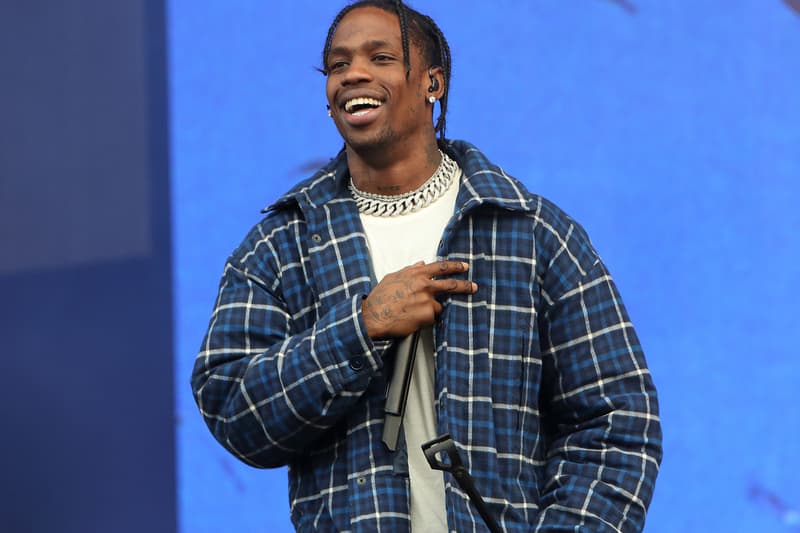 Travis Scott is the newest cover star for the Rolling Stone and he sits down to talk about his desire to marry Kylie Jenner, becoming a father earlier this year with the birth of his daughter Stormi, and so much more. The rapper was interviewed around his recent Astroworld festival in his hometown, Houston, Texas and at one point during the discussion, Kanye West was brought up because of his recent involvement with Donald Trump and meeting with the President at the White House wearing a MAGA hat.
"I mean, shit, I'd tell him, 'Bro, chill," Scott says while "laughing with evident discomfort." Continuing, he said he told West: "What you gotta understand is, young black kids are looking up to you, and the message you used to preach in your earlier music? It'll make a young black kid — it'll make any kid — confused.' That shit was — come on. But when Ye get on some shit, he on some shit. I don't know if that nigga just liked the hat or what, dog. Ye deals with different shit in his life. That's family. You don't wanna desert your bro. Everybody go through shit. He still a dope musician. But he's definitely hit me up about it, and I've told him, 'Man, you got kids looking up to you, feel me?' "
Scott big break came in 2012 when he was asked by Kanye to contribute for GOOD Music compilation, Cruel Summer. Most recently, Kanye called out Travis on Twitter because of he allowed Drake to diss the hip-hop veteran on "Sicko Mode." Kylie took to Twitter to share that Travis and Kanye have spoken and cleared the air. Read the entire story here.