Kylie Jenner Takes to Twitter to Debunk Travis-Kanye Shade Rumors
False alarm, it was just a CPFM hoodie.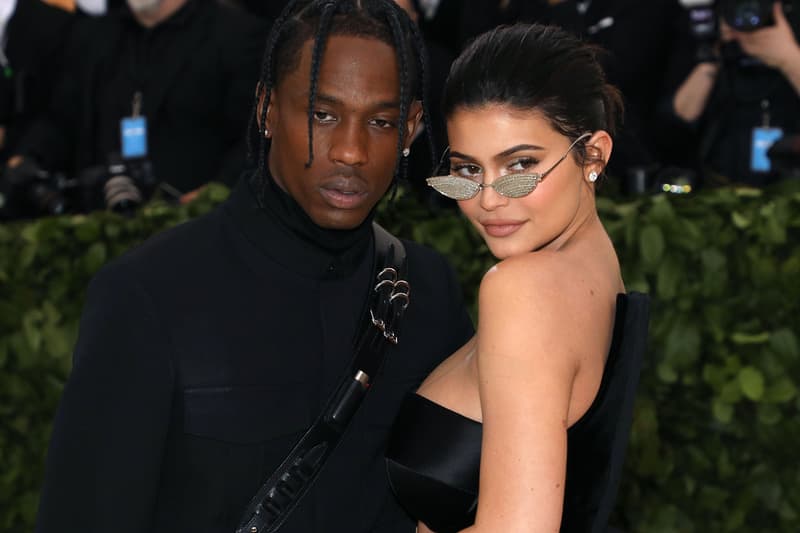 Kylie Jenner took to Twitter to clear things up surrounding a recent Instagram story where Travis Scott can be seen with a Nike sock on his chest. While it may appear that Scott was adding fuel to the Kanye "checks over stripes" fire, he was actually wearing a special Cactus Plant Flea Market hoodie that features up-cycled vintage Nike pieces with Nike socks stitched to the chest.
Kylie Jenner confirmed that "everyone is good" and that "for anyone who wasn't aware – travis has had a deal w Nike and still does." It's quite comical to think that the Cactus Plant Flea Market hoodie's whimsical design lead to the internet thinking that Travis Scott intentionally placed a Nike sock on his hoodie as a subliminal diss, but is not too far a stretch for Kardashian conspiracy theorists.
In other music news, Quavo flaunts a $250,000 USD diamond grill on social media.
he's not being petty. this is a sweatshirt design (the sock is apart of the design). everyone is good, moved on, living life. for anyone who wasn't aware – travis has had a deal w Nike and still does. point is.. it's all been talked out. It's only positive energy. ♥️ https://t.co/E5eZHXjvvg

— Kylie Jenner (@KylieJenner) December 16, 2018
— Kylie Jenner (@KylieJenner) December 16, 2018