RIMOWA & Skyhour Release Monthly Travel Subscription Cabin Suitcase
An Original Cabin suitcase that comes with 12 hours of paid-for travel.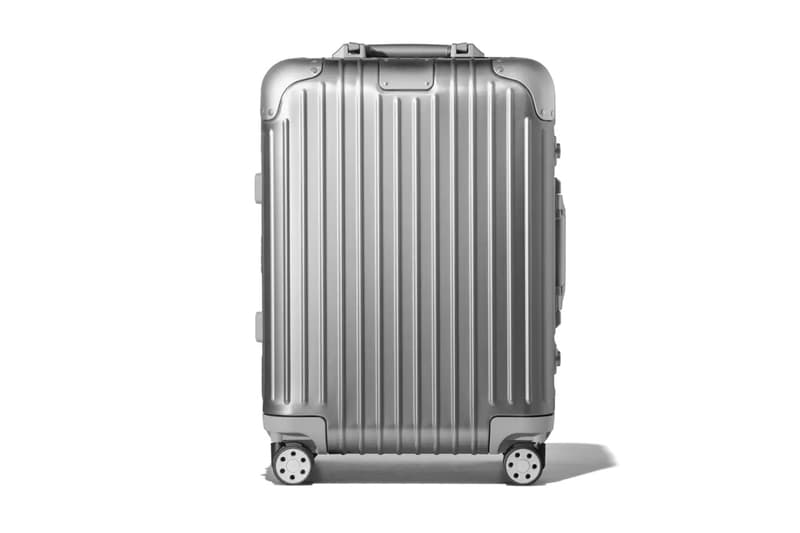 Luxury suitcase imprint RIMOWA has launched a special collaboration with Skyhour, an air travel time platform that lets you claim "Skyhours" on over 350 airlines. The novel project is a RIMOWA Original Cabin suitcase that's pre-packed with flying time, offering 12 hours of Skyhours to travel coach every month for 12 months.
Upon purchasing this special edition Cabin, 12 paid-for coach class travel hours will be deposited to your Skyhour account every month. The suitcase itself boasts the famous aluminum hardshell, flex divider and multi-wheel system, and will also include 12 city stickers from the RIMOWA Sticker Collection.
The Skyhour x RIMOWA Original Cabin is available now for $6,000 USD at RIMOWA's web store.
Share your thoughts in the comments below and also make sure to check out RIMOWA's new 120th-anniversary coffee table book.