Weekly Music Roundup: Swoosh God, Frank Ocean, G-BABY GVVAAN, Kaytranada, XXXTentacion's Surprise Album and More
A rundown of all the notable music releases this week.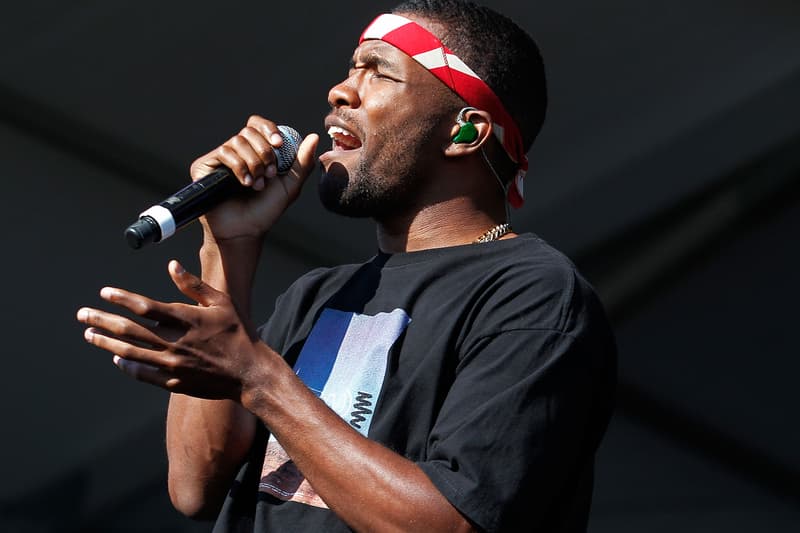 Welcome to week three of our Weekly Music Roundup where we recap some of the biggest music news and releases of the week, in addition to introducing our readers to new artists they may want to keep on their radar. This past week was heavy with surprise releases from Travis Scott, XXXTentacion, and even Frank Ocean who shared the original solo version of "Biking." We also saw new releases from several notable up-and-comers including Florida duo Wifisfuneral and Smokepurrp, A$AP Mob-affiliate Swoosh God, South London's Puma Blue and New York's G-BABY GVVAAN, who got the official co-sign on A$AP Illz' tastefully curated SoundCloud page. Check them all out below.
Debuted during the latest episode of Kaytra's guest hosting set on OTHERtone, the producer shared his long-rumored collaboration with the Chicago rapper, "And They Say." Fans who've attended Chance shows over the years have heard the song live countless, but never actually saw an official release, that is until this radio rip popped up.
Frank Ocean shared an extended solo version of "Biking" on a recent episode blondedRADIO. The song originally featured verses from JAY Z and Tyler, the Creator but based on the fluidity of this latest version, the record was likely meant to be a solo version from the jump. Check it out above and see which version you prefer.
A$AP Illz may be on to something as a music curator on SoundCloud after introducing some amazing new songs from up-and-coming acts, which have included Playboi Carti, Uno The Activist, Lucki Eck$ and now New York's very own G-BABY GVVAAN. This latest track is more or less the overall direction that contemporary hip-hop is heading in; a combination of pop, trap, and even punk elements crossing barriers in a capsuled single.
Travis Scott went along with the new trend of surprise releases when the rapper quietly took to SoundCloud and dropped three new songs. All are bangers and one even featured one of rap's hottest prospects, Playboi Carti. Check them all out below.
Following a chart-topping year with the release of DAMN., Kendrick Lamar has another accolade to add to his list after high school student Tiona Cordova of Pueblo, Colorado became the winner of the 2017 Congressional Art Competition for her immaculate painting of the TDE star. The contest is run ever year by Congress to recognize and encourage artistic talent in the nation.
Check out the full painting here.
There are a lot of things happening on the music front right now in South London, most notably the burgeoning DIY jazz scene led by Puma Blue. His latest offering showcases a unique new approach to traditional jazz. Somewhere in the mix of Jeff Buckley falsettos, downtown jazz vibes, and J Dilla rhythyms, his sound is quite a sight to behold.
After building up their own respective followings this past year, the two Floridian rap-legends-in-the-making finally connected for a new single called, "Run It Up." Press play below to see why they're putting Florida back on the map.
New York's own Swoosh God may just be a name you'll be hearing more of out of the Big Apple this year. The 20-year-old A$AP Mob affiliate has been cultivating himself quite a following in less than a year's time. Not only that, but the rapper has already garnered millions plays on SoundCloud with proven bangers like "Ain't No Way" and "2 Door." Melodic and hard-hitting, you'll soon see why he's been getting heavy co-signs from A$AP Bari and John Ross.
Without any warning, X dropped a new eight-track project earlier this week, aptly titled Revenge. It wasn't exactly new material, but actually just a compilation of his previously released songs that also included the controversial record he accused Drake of biting. New or old, it's good to hear all of his tracks in one place instead of on random channels all over YouTube.
There's no denying the global influence of dancehall and reggae in today's mainstream music. Of course, it wasn't long before labels began taking notice and started making moves towards legitimizing the second wave of the genre's rich and colorful history. With that said, Atlantic Records recently caught on to Kranium, a New York City-bred, Montego Bay, Jamaica-raised artist that's bringing new light to modern day reggae dancehall. We premiered his new "Can't Believe" with Ty Dolla $ign and Wizkid below.