Kranium Weighs in on Mainstream Artists Embracing His Culture, Shares New Song "Can't Believe" With Ty Dolla $ign & Wizkid
HYPEBEAST exclusive.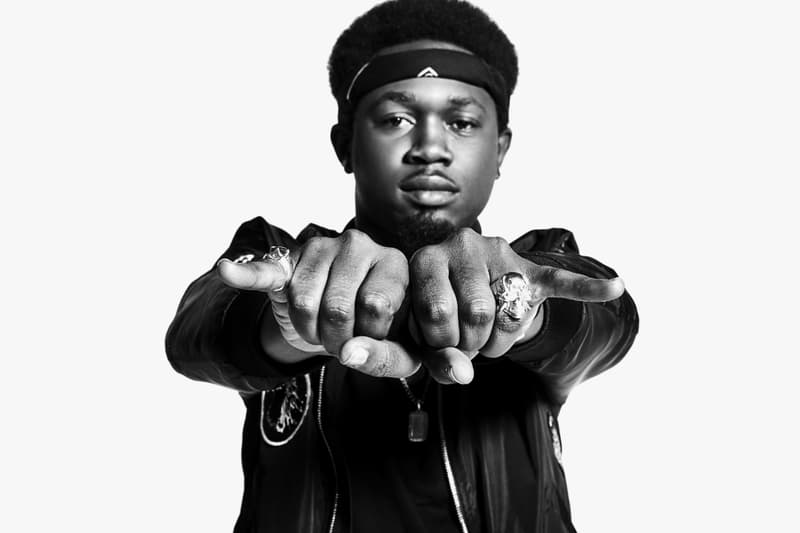 While it may be true that the origins of dancehall and reggae first started in Jamaica, the genre itself has seen a rebirth of sorts these past few years thanks to mainstream artists like Major Lazer, Rihanna and Drake, to name a few. Of course, it wasn't long before labels began taking notice and started making moves towards legitimizing the second wave of the genre's rich and colorful history. While many labels were at play, Atlantic Records came to the forefront as one of the first major imprints to fully embrace the culture, notably launching the career of arguably the most successful dancehall artists ever, Sean Paul. With that said, it wasn't long before they caught on to Kranium, a New York City-bred, Montego Bay, Jamaica-raised artist that's bringing new light to modern day reggae dancehall. Not to mention, he's been shaking up the game with some of your favorite artists like Ed Sheeran, Ty Dolla $ign, Major Lazer and Wizkid. With the popularity of dancehall at an all-time high, we wanted to hear his thoughts on mainstream acts tapping into the culture and not surprisingly, he was quick to embrace them saying "I'm cool with it, Dancehall and Reggae have influenced 'urban' music from the creation of it. Hip-Hop was created by a Jamaican, Kool Herc." Check out our full conversation with Kranium below, along with the premiere of his new song "Can't Believe" with Ty Dolla $ign and Wizkid.
As an artist who's roots derive from dancehall and reggae-inspired music, what are your thoughts on mainstream artists beginning to embrace it more on their records?
I'm cool with it, Dancehall and Reggae have influenced "urban" music from the creation of it. Hip-Hop was created by a Jamaican, Kool Herc. Today a lot of artist get inspired by it, there is a nice dancehall wave, you can't tell an artist to restrict his creativity so if anyone feel like recording a dancehall track let them do it and hopefully they will mention what inspired them and show love to the culture – if they sample an original track someone will be happy as fuck in Jamaica!
Why do you think dancehall suddenly becoming a culture everyone wants to become apart of?
Because it's one of the last real and authentic cultures out there, a raw culture that don't give a fuck about what the rest of the world is into, dancehall changes all the time and reinvents itself every year. Dancehall makes people dance and party in a good way and Jamaica is the best place on earth, so everybody want a piece of it.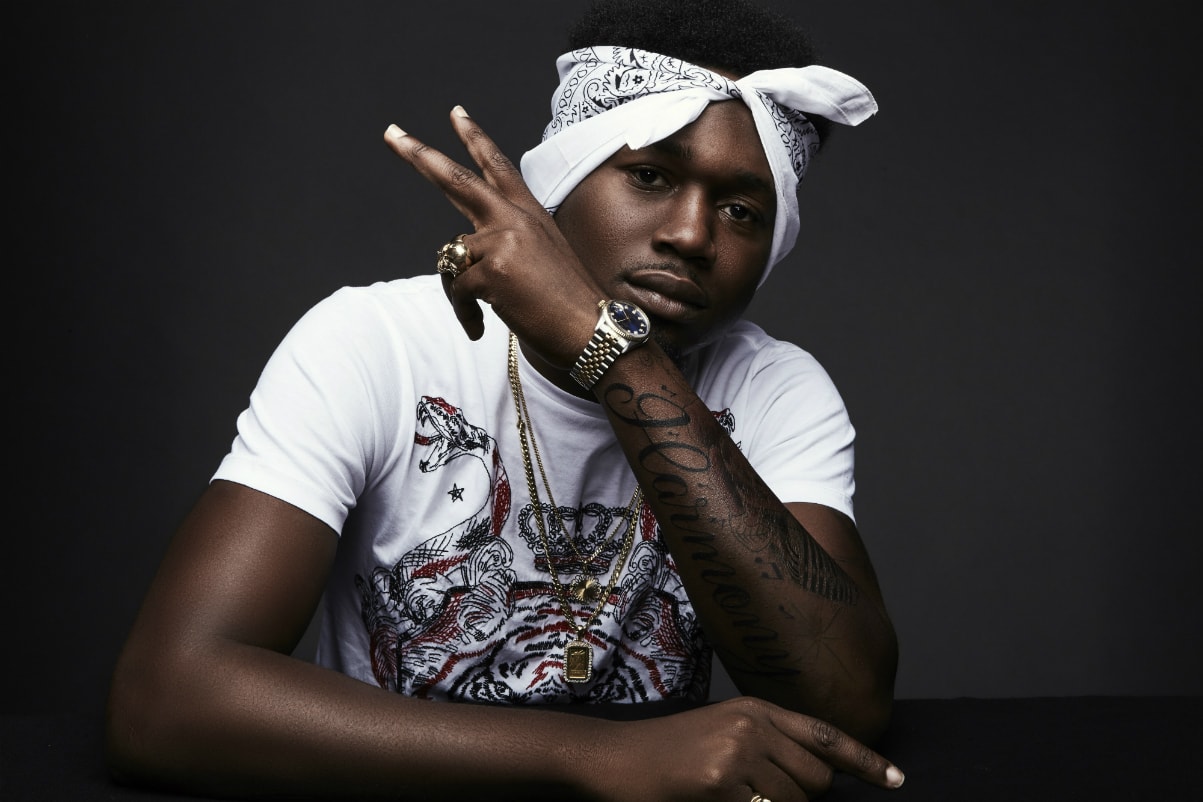 At the end of the day, do you feel some sort of responsibility to protect the dancehall culture?
I do feel responsible for representing Dancehall to the best of my ability for sure, and I will always wave the Jamaican flag as high as possible even though I was raised in New York and I've been living here for a while now, but I know my roots.
How did you guys connect and what was it like working with Ty Dolla $ign and Wizkid?
It's our second record together, the first one we did was "Boom" for Major Lazer, but me and Ty also connected on my previous single "Nobody Has to Know" when he jumped on the remix. We became closer friends as I start spending more time in Los Angeles. Meanwhile, Wizkid and I worked together but never got the chance to meet until recently when we worked on "Can't Believe" and I also recorded on a track for his project. Ty and Wizkid are both mad cool and talented, they love music as much as I do and it shows. The vibe is real on these tracks.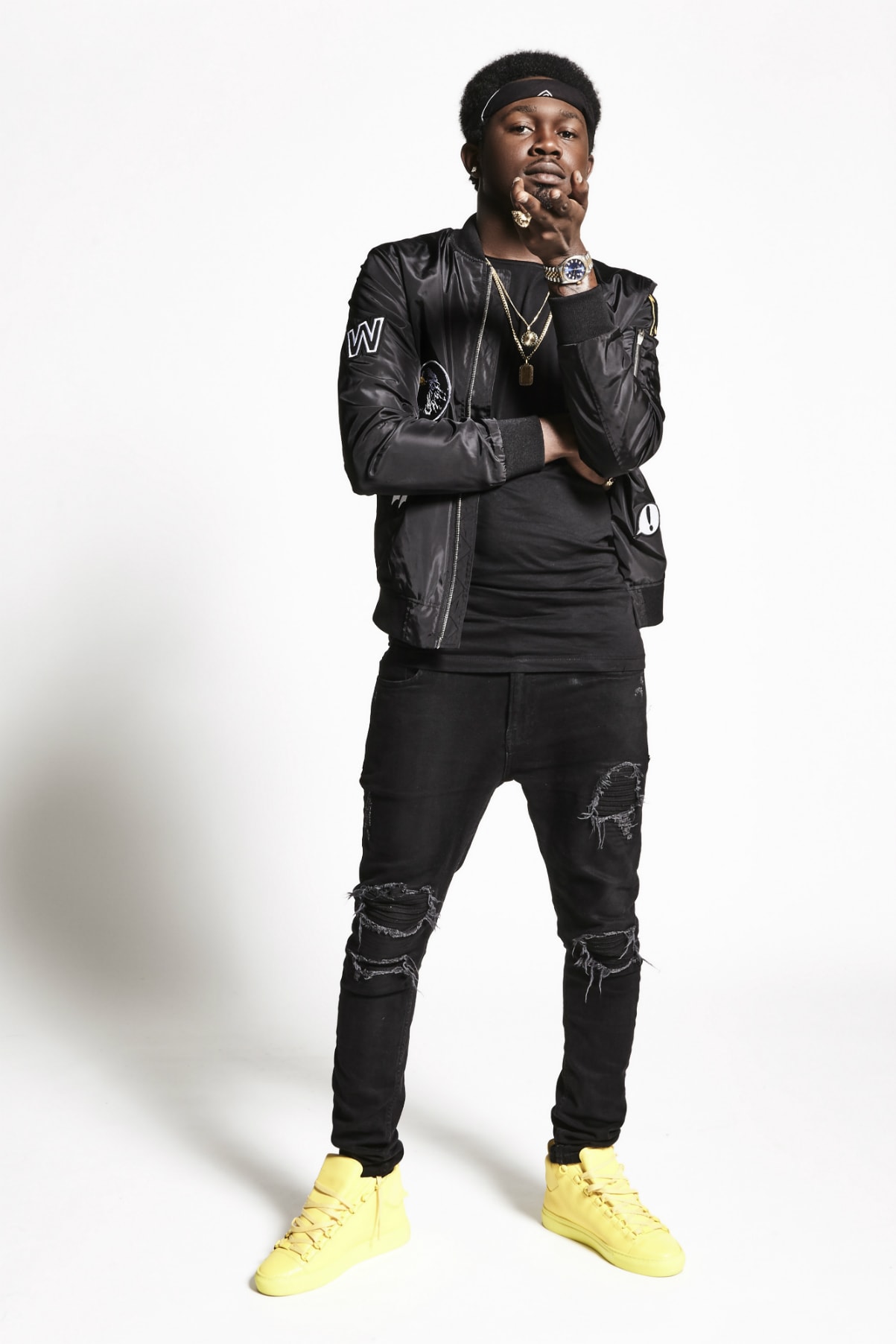 Do you have any more collaborations down the pipeline you can speak on?
I've been working with a lot of people, a lot from the UK mainly. Last year I worked with Chip and Wretch 32, this year I did tracks with Kojo Funds, Wstrn, Louis III that are all dropping soon. In terms of producers, I've been working with Poo Bear, Sak Pase, Marley Waters, Dubbel Dutch, Seanizzle, Liquid, Bauer and this kid from Jamaica called Jaxx, he's dope and of course with LMR and Ricky Blaze in NYC. I got features in US but waiting for clearance before to announce, I'm still learning the music business and politics at the same time.
You were one of the first dancehall artists to be signed to a major in quite sometime, what was the reaction like from your family and peers after you signed with Atlantic
The reaction was good, maybe the expectation get a bit higher from your friends but signing to a major teaches you patience. Atlantic is not new to dancehall, it's been home to Sean Paul's label for years. Atlantic is a big machine, you need to work hard yourself to get it started but when it's on I believe it works out good for your career. Look at the work they're doing for Ed Sheeran or Lil Uzi for example.
What are your plans after the EP?
Always get more pussy and I'm going back on the road to finish the #WeCanTour. I'm touring Canada till mid-June from West Coast to East Coast before to go to Vegas, Europe, Africa and the West Indies. All the dates are available on my website. I'll also be doing a free show in Brooklyn, NY on July 31 as part of the annual Martin Luther King Concert Series, it's gonna be dope. In addition, I'm always in studio and will be releasing The Sparks EP soon, which will be the first of a three-part EP series. I will tell you more next time I see you.
Final words?
Thanks for the support and I wanna big up and send love to all my fans, follow me on Instagram, don't be shy on DM and come see me live in your city if you want to have fun. Ladies we can meet and greet, but we can also meet and beat. Watch out for my The Sparks EP dropping next month.
Image Credit

Atlantic Records
Join Our Discussions on Discord
The HYPEBEAST Discord Server is a community where conversations on cultural topics can be taken further.