Mercedes-Benz Introduces Its Own Home Battery
A competitor for Tesla's Powerwall.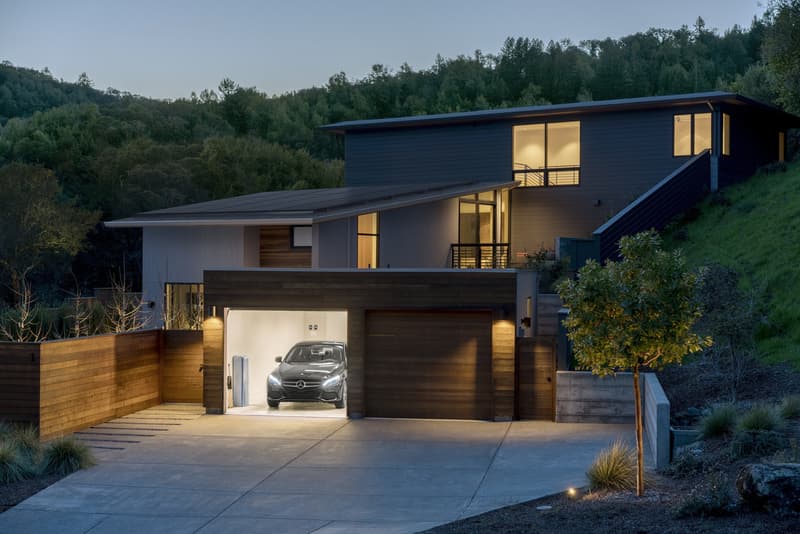 Watch out, Tesla. Mercedes-Benz has set its sights on Elon Musk and company's Powerwall turf, unveiling a home battery of the German automotive giant's own. A collaboration between Mercedes and Vivint Solar, the joint offering is intended to "provide customers with the German engineering and performance of Mercedes-Benz batteries coupled with Vivint Solar's expertise in designing, installing and servicing solar energy systems." Based on the same automotive-grade battery technology used in electric and hybrid Benzes, the batteries can store excess solar-generated energy and are designed in modular 2.5 kWh form, allowing users to combine up to eight to create a powerful 20 kWh system. Said Boris von Bormann, CEO of Mercedes-Benz Energy Americas, LLC:
As Mercedes-Benz electrifies its vehicle fleet, solar plus storage is essential to enable those vehicles to be powered by clean energy. With batteries featuring the best in automotive engineering from Mercedes-Benz, and high-quality solar energy systems from Vivint Solar, our solution allows customers to take the next step toward a sustainable energy future. The launch of our home battery system in Europe has been successful and we are thrilled to be working with Vivint Solar to bring a reliable and compelling solar plus storage offering to American homes.
Vivint CEO David Bywater added:
The choice to work with Mercedes-Benz Energy, a world-class innovator in energy storage, was an easy oneWe believe their energy storage system is going to delight our customers and are impressed with their ambitious plans for the future. We look forward to bringing this innovative solution to consumers, beginning in our California markets, and to empowering greater renewable energy usage.
For more info, head on over to Vivint's website.