Nike's Oregon Project Accused of Violating Antidoping Rules in New Report
"A culture of coercion, secrecy and possible medical malpractice."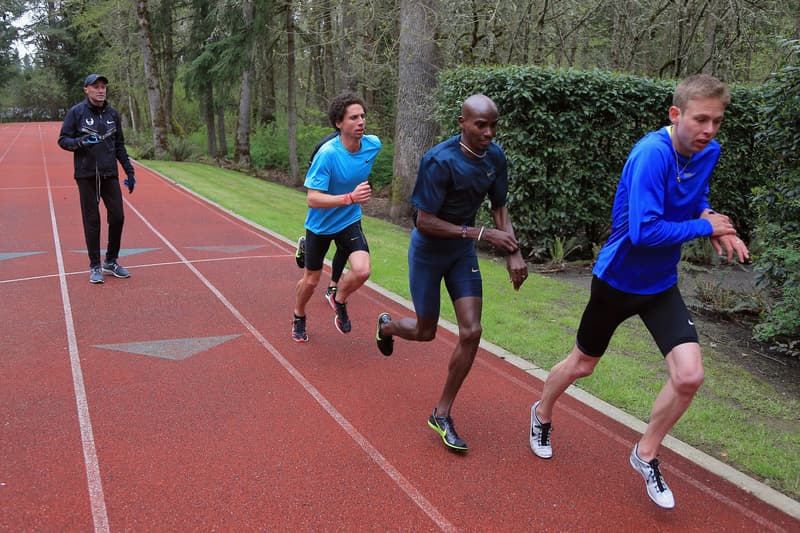 The New York Times obtained a confidential, 269-page report written by the United States Anti-Doping Agency that describes "a culture of coercion, secrecy and possible medical malpractice in the Oregon Project, [all in] an effort to make American distance running relevant again on the international stage."
In said report, antidoping officials wrote that Oregon Project coach and distance running legend Alberto Salazar "provided or helped gain access to prescription-dose vitamin D; calcitonin; ferrous sulfate; Advair; testosterone; and various thyroid medications." Many of which have no proven benefits for runners. Furthermore, agents "believe that Salazar and a Texas endocrinologist administered an infusion procedure in violation of antidoping rules, colluded to cover it up, and then lied to their athletes about its legality." To be clear, the substance itself is not under investigation, per se, but how it was administered.
Of course, Salazar and Nike declined to comment on the report. Dathan Ritzenhein, an Olympic distance runner, however deferred to his sworn testimony to the USADA, where he "described an environment in which they felt immense pressure to do as their coach instructed or lose their livelihoods."
Ritzenhein stated it started with "supplements" that Alberto had in a room in his basement, and then quickly moved to "synthetic thyroid" to "help with low testosterone levels," even though his testosterone levels were in a normal range. Salazar sent his athletes, including Galen Rupp and Mo Farah, to Dr. Jeffrey Stuart Brown, an endocrinologist who is known for his belief that synthetic thyroid medication enhances athletic performance. NYT reported that even if the patient, or athlete, doesn't have an underactive thyroid, making treatment completely unnecessary, a thyroid hormone (not a banned substance) can serve as a stimulant, lead to weight loss and improve alertness among athletes.
Salazar spent large sums of Nike's money not only paying for these types of supplements, but he also paid Dr. Brown a monthly retainer to work with the Oregon Project athletes. NYT concluded its article stating "antidoping officials have not announced sanctions against anyone implicated in the report," but we're betting this is far from over.
Source
Image Credit

Doug Pensinger/Getty Images