Air Jordan 11 "Concord" 2018 Retro to Feature "45" on the Heel
"When I come back like Jordan, wearin' the 4-5, it ain't to play games with you."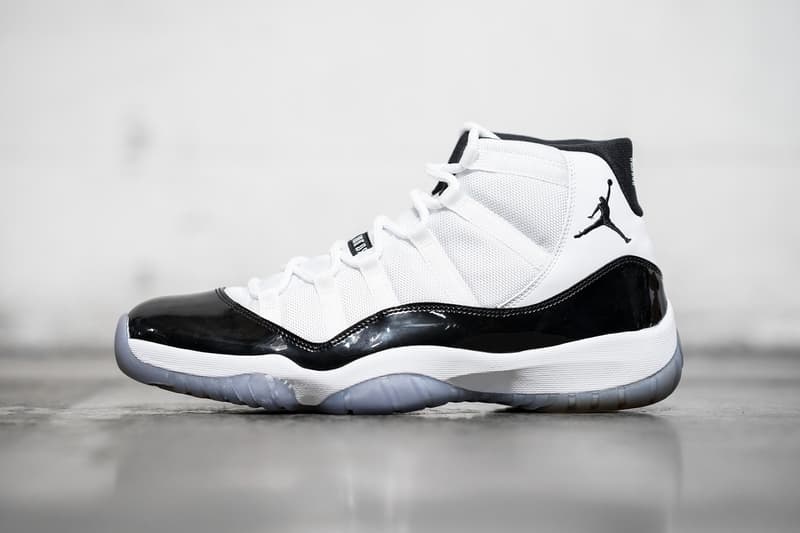 Some people call it "the greatest shoe ever made." Its designer Tinker Hatfield said it's his favorite sneaker of all-time. With its technological advances, storied history both on and off the court, the Air Jordan 11 "Concord" definitely can stake its claim to that title.
Previously, we reported that the 2018 retro is expecting a December holiday return. Now, new images have surfaced with a "45" on the heel instead of the traditional "23." Originally released back in 1995, the XI's history will forever be tied in with Michael Jordan coming out of retirement and wearing the number "45," a ban for not matching the NBA's dress code, a 72-10 season for the Chicago Bulls that ended in an NBA Championship, and mass hysteria and violence on release day. For the patent leather and mesh upper, icy clear sole and carbon fiber outsole sneaker, all of that revolutionized the future of sneakers and cemented it into sneaker culture lure.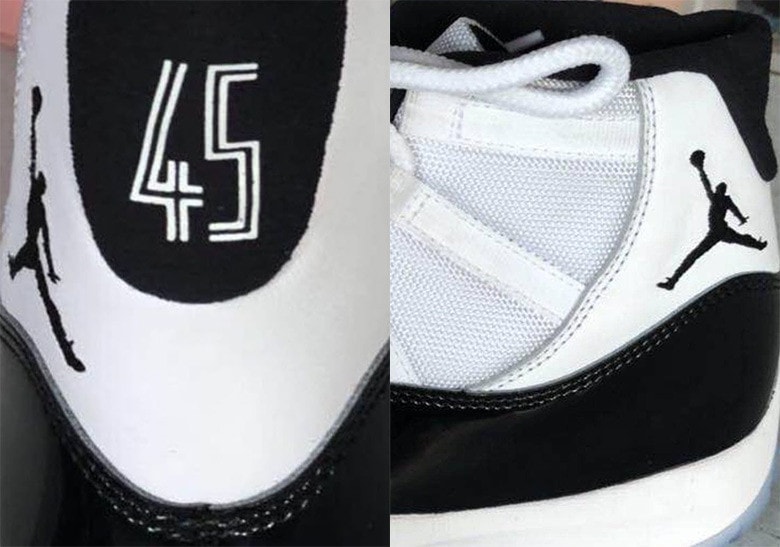 With its return, the Air Jordan 11 "Concord" 2018 release will be the first time the sneaker has been retroed since 2011. The first retro release occurred back in 2000 and a low-top version of the sneaker was released in 2014. Are you excited for the "45" Concords? Check out the original Nike commercial for the sneaker below.