Kamasi Washington Pays Tribute to a Childhood Obsession on "Street Fighter Mas"
Another single in support of 'Heaven and Earth.'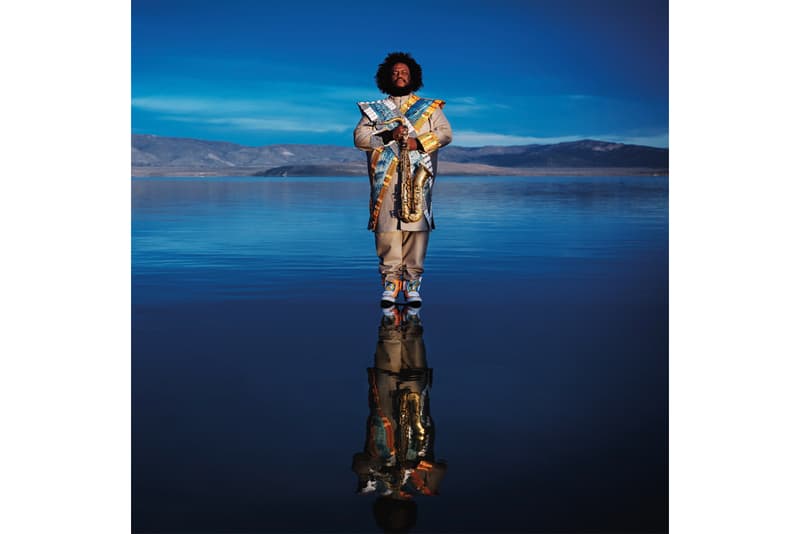 Last month, Kamasi Washington supported his forthcoming Heaven and Earth project with two new singles, "Fists of Fury" and "The Space Travelers Lullaby." Continuing to build anticipation for that LP, the genre-bending virtuoso returns with another new composition.
This time around, the West Coast artist pays tribute to one of his favorite video games with the release of "Street Fighter Mas." A video for the record for the track is also on the way, with director AG Rojas working on bringing the music of "Street Fighter Mas" to life.
"When I was young, I was obsessed with Street Fighter! I thought I was going to be a professional gamer, so I made a theme song," reads a statement posted to Kamasi Washington's Instagram. "I still imagine it playing when I walk into a tournament, kind of like I'm entering a boxing ring."
Adding to the above words, Washington also shared the following:
When I was younger, I was in between the end of the arcade generation and the beginning of the console generation. We used to go to this place called Rexall to play Street Fighter. At Rexall, there would be different people from different hoods there playing the game. It was the one place that was like an equalizer. It was just about how good you were at Street Fighter…for the most part. In other places, you were afraid of these dudes; there, you would just play the game and it was what it was, you know? I was really good at Street Fighter, so where the song really came from was me jokingly saying I was going to have my own theme song so that when I showed up to play Street Fighter they'd play my theme song before I came in, like a boxer. In the context of the album, it was the connection that we got with those guys in our neighborhood. We used to call them OGs, the older guys that we looked up to.

In a lot of ways, for me, video games was the way I connected with them because I was never affiliated with any gangs, but I knew them and I was cool with them and that was mainly through the video games. At an older age I thought how amazing would it be if the OGs could just play the game and solve their problems that way. The meaning within the scope of the record is a connection to the past and all of the many ways we can connect.
You can stream "Street Fighter Mas" below.
Kamasi Washington's new studio album, Heaven and Earth, is scheduled to arrive on June 22. The LP will serve as the followup to last September's Harmony of Difference EP.