Toyota Invests $2.8 Billion USD to Develop Self-Driving Cars
The company looks to develop commercially viable autonomous vehicles.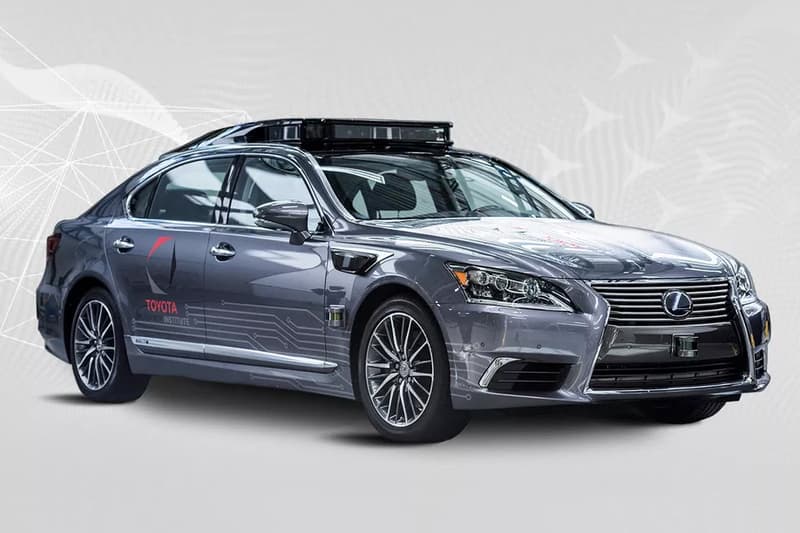 Today, Toyota announced plans to join forces with two of its suppliers and fund a company dedicated to making the company's dream of self-driving cars a reality. Dubbed the "Toyota Research Institute-Advanced Development," or TRI-AD, it has pledged ¥300 billion JPY ($2.8 billion USD) towards the development of autonomous vehicles.
Self-driving automobiles are a priority for automobile manufacturers; Lexus and Tesla recently unveiled self-driving concepts, among other companies like Volkswagon, GM and Hyundai, as Google's Waymo aims to launch a fleet of driverless taxis. Meanwhile, Toyota's Tokyo-based TRI-AD will develop the Toyota Research Institute's already-underway self-driving vehicles and driver assistance system experiments. The goal of the TRI-AD is to produce "fully-integrated, production-quality software for automated driving," as Toyota puts it, with the eventual aim to develop the first-ever self-driving vehicle developed in-house.
Toyota Research Institute-Advanced Development (TRI-AD) Established in Tokyo To Provide Fully-Integrated, Production-Quality Software For Automated Driving; James Kuffner will be CEO https://t.co/mtQaG8Curx pic.twitter.com/WbSlBsK1Ip

— Toyota Research Institute (TRI) (@ToyotaResearch) March 2, 2018
Stay tuned for more information from the burgeoning company — see below for a breakdown of the TRI's latest self-driving car. Toyota has been making money moves recently, sinking $69 million USD into a potential Uber rival.