DJI's "Spark" Mini Drone Can be Controlled by Hand Gestures
You can stop pretending to use the Force.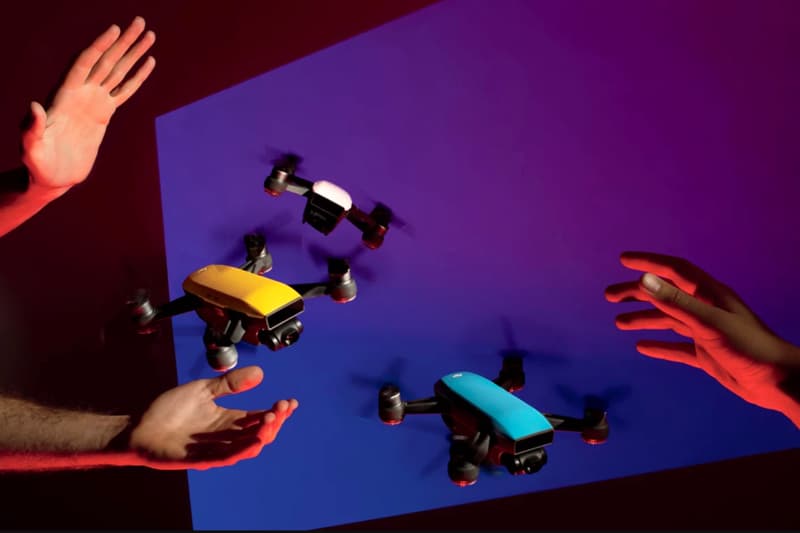 Hot on the heels of its pocket-sized Mavic Air Drone, DJI introduces its tiniest drone called Spark.
The most user-friendly model to-date, Spark is operated by pre-programed hand gestures. For instance, an owner can frame his or her face using a snapshot hand gesture to command the device to snap a 12-megapixel selfie. The drone can be launched from the palm of your hand without a remote or app and weighs only 11 ounces. The Chinese tech company hopes the intuitive features and low-price point will get more people to adopt drone technology.
Watch a video below and let us know if you'd cop. The DJI Spark retails for $499 USD, and is now available for $399 USD at the DJI online store. View some practical uses by checking out these amazing photography submissions to the Skypixel and DJI's Aerial Photography Competition.