Lil Pump Might Have Signed to Gucci Mane's 1017 Eskimo Records
He's rocking the "1017" chain.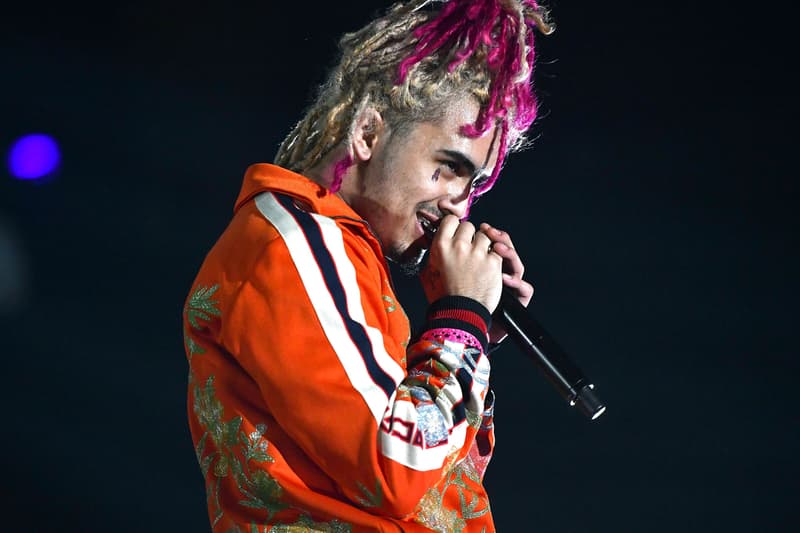 Last month, Lil Pump made it clear about what it would take to bring an end to his current status as a free agent: $15 million USD. "If you ain't got 15 [million] don't talk to me, b*tch, at all," he told TMZ. "I don't want no meeting unless you talking 15 and up."
Since the start of the year, artist-moguls like DJ Khaled have expressed interest, but now it looks like one particular trap legend reigns supreme. After telling the "Gucci Gang" rapper to "name his price," it looks like Gucci Mane might have been the one to sign him.
As XXL reports, several videos have emerged hinting at Lil Pump's newfound allegiance to Gucci Mane's imprint 1017 Eskimo Records. Lil Pump has been seen wearing a new 1017 chain, and Dooney Battle, co-founder of Lil Pump's Tha Lights Global outfit, has alluded to the signing in his own social media clip. "Signing day. Lil Pump signing day. Let's go, show us who you signed with," says a voice in the Dooney Battle voice; the exchange is then swiftly followed by Lil Pump revealing his 1017 chain.
While official details are unavailable, you can check out the aforementioned videos below. If Lil Pump did sign to 1017 Eskimo, he would join a roster that includes rappers such as Lil Wop,  Hoodrich Pablo Juan and Ralo.