A Madlib-Produced Black Star Album Is Happening
And it could arrive this year.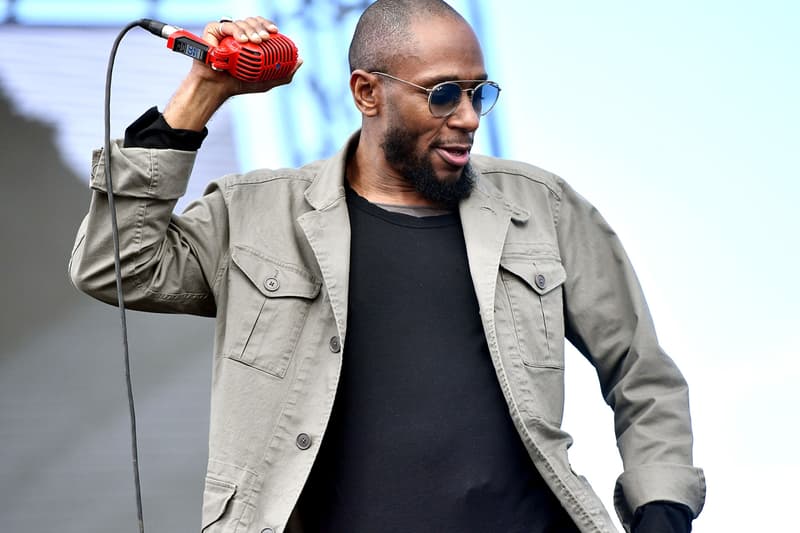 One of the very last Black Star records to emerge was 2011's Madlib-produced cut "Fix Up," and it looks like all three artists involved with that effort are coming together for another project.
Making a surprise appearance during Madlib's Denver DJ set last night, Black Star's own Yasiin Bey revealed plans for more collaborations from the endlessly-talented beatsmith and his group with Talib Kweli. "New Black Star with Madlib, Talib Kweli, Yasiin, coming soon," Yasiin Bey told the audience. "All Madlib, all day. 2018, Madlib, Black Star. Madlib Black Star." The 44-year-old had showed up at the event following a Black Star performance in another part of the city, and his words initially surfaced via Reddit. While details are scarce, this project would mark Black Star's first album since 1998's classic debut LP, making it 20 years since the duo last released an official full-length.
While Bey has talked about retirement several times, recent photos have hinted at new music from Black Star. Most recently, Yasiin Bey also explored modeling for Union Los Angeles's debut collection.
Besides songs with Yasiin Bey and Talib Kweli, Madlib is also gearing up for the release of his highly-anticipated Bandana collaboration with Freddie Gibbs.