adidas Reveals Epic Roster for Snoop Dogg & 2 Chainz's 747 Warehouse St. Basketball Showdown
A star-studded East vs. West match-up for the LA event.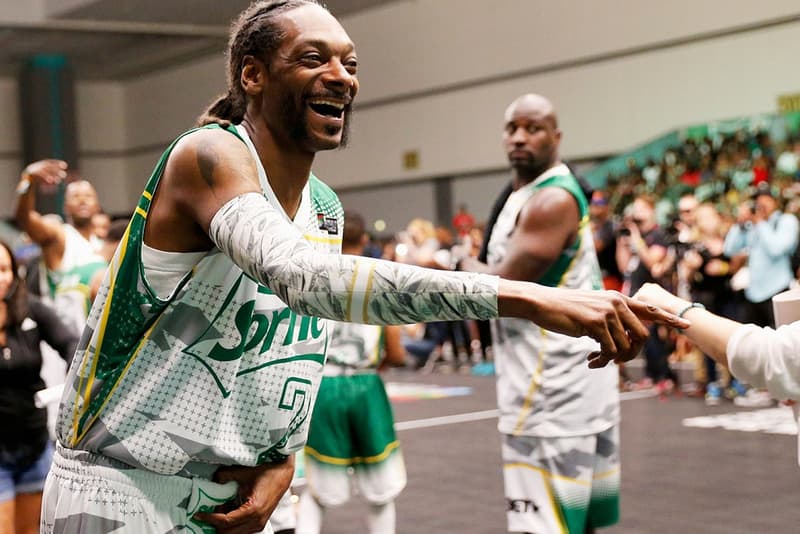 Along with several exclusive sneaker releases and a star-studded musical lineup, the forthcoming adidas 747 Warehouse St. is along bringing something unique to Los Angeles's live event scene: a celebrity basketball match between two teams of multi-talented rappers.
Set to go down on Friday, February 16, the 747 Warehouse St. basketball competition pits two regional teams put together by Snoop Dogg and 2 Chainz. Specifically, Snoop Dogg's West Coast squad features a list of artists from different sides of the map and the musical spectrum; David Banner, Chris Brown, Snap Dogg, Mistah F.A.B., Daylyt, Kamaiyah and others will join the Long Beach legend for the match. On 2 Chainz's side, the East Coast crew — which, like Snoop Dogg's team, features artists from different regions — brings to the court rappers such as Playboi Carti, Freddie Gibbs, Quavo, Waka Flocka Flame, French Montana, Lil Bibby and more. From Detroit to San Diego, there's a host of major cities being represented in the 747 Warehouse St. showdown.
You can check out the full roster for Snoop Dogg and 2 Chainz's 747 Warehouse St. West Coast vs. East Coast showdown below.
Both 2 Chainz and Snoop Dogg have been active in recent weeks: the former artist just dropped a new EP, while the latter rapper reconnected with Dogg Pound legends Kurupt and Daz Dillinger for the "Sorry B*tch" video.
Snoop Dogg's West Coast Team
David Banner
Chris Brown
K Camp
Daylyt
Lil Dicky
Snap Dogg
Mistah F.A.B.
O.T. Genasis
Hitman Holla
Kamaiyah
Tdot Illdude
Joe Moses
Problem
RJ
Rob $tone
Chevy Woods

2 Chainz's East Coast Team
Lil Bibby
Playboi Carti
Short Dawg
Dave East
Fabolous
Waka Flocka Flame
Freddie Gibbs
Trinidad James
Young M.A
French Montana
Quavo
Wale