Check Out H. Lorenzo's x 424 x Alpha Industries Special
Reworked military garments.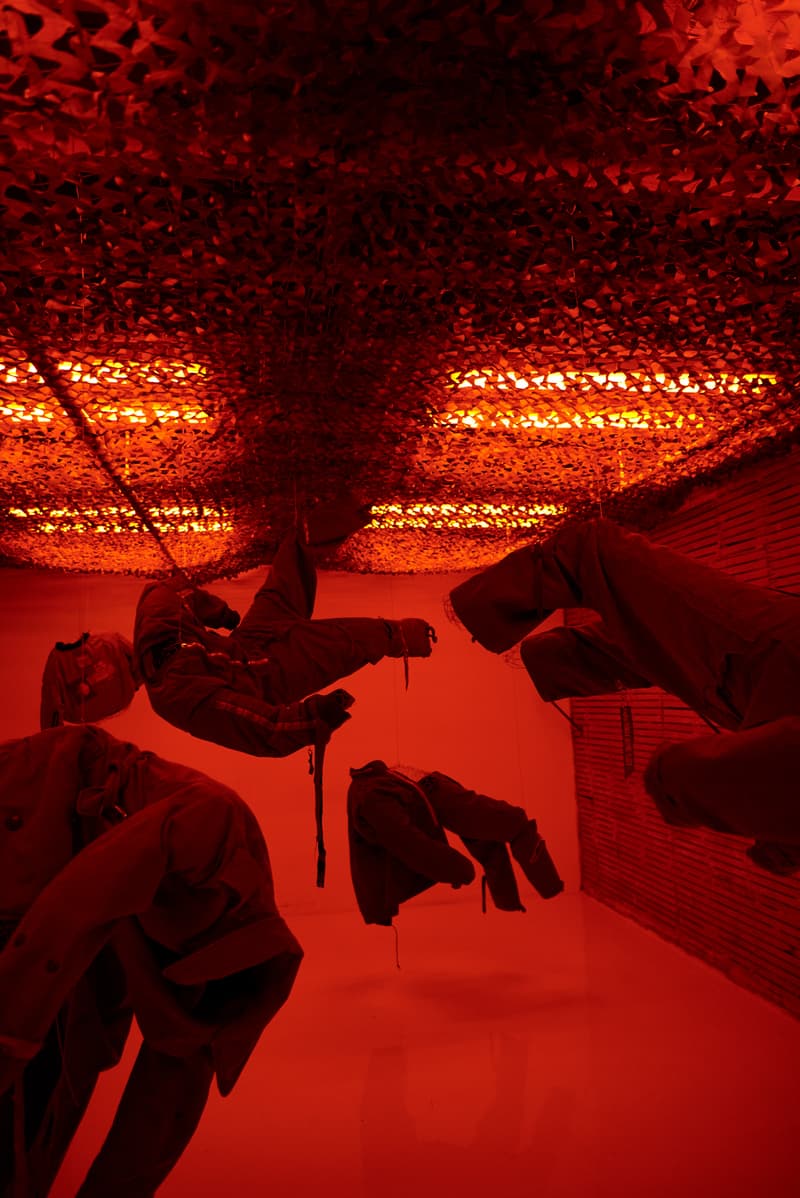 1 of 5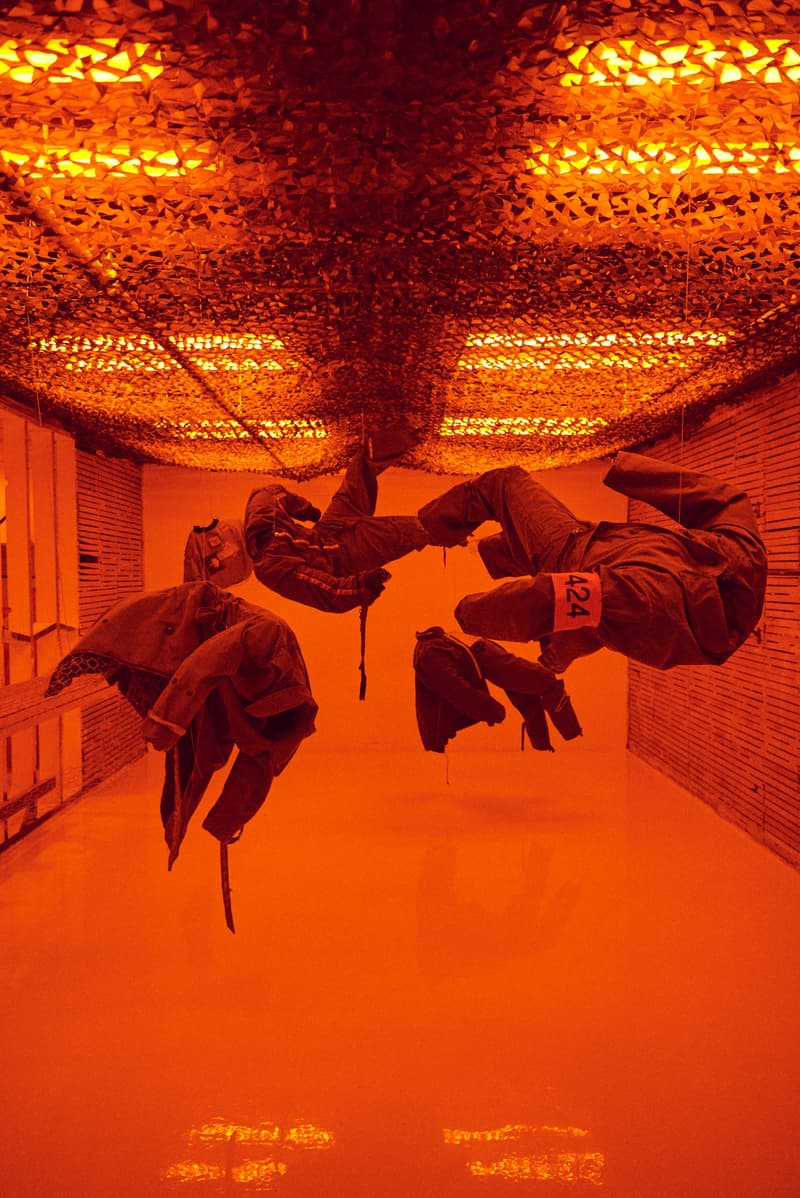 2 of 5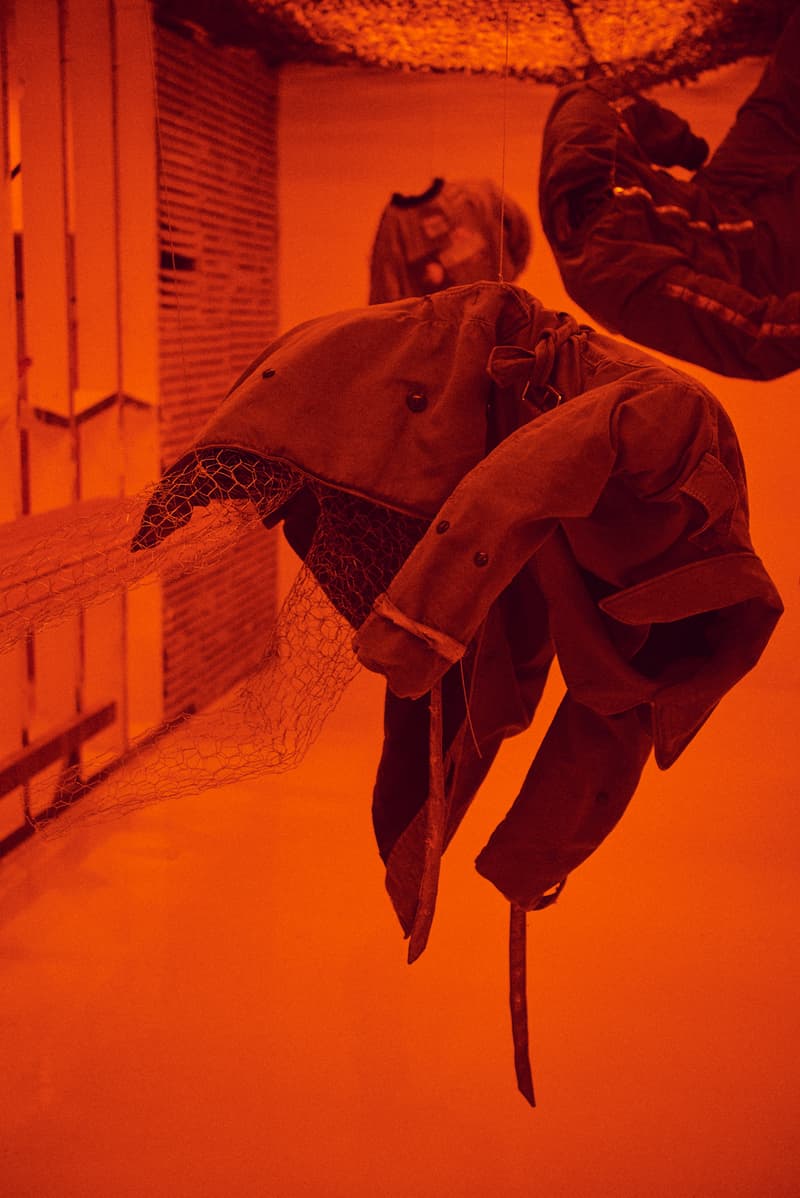 3 of 5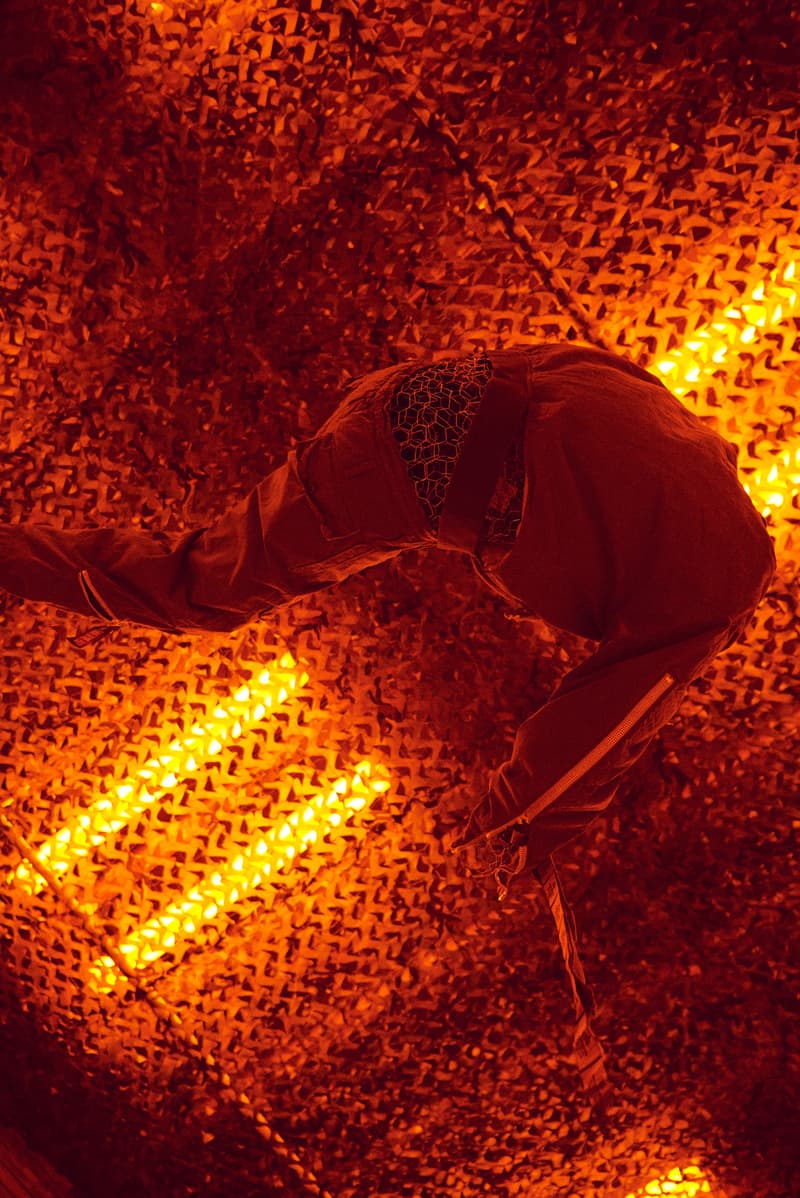 4 of 5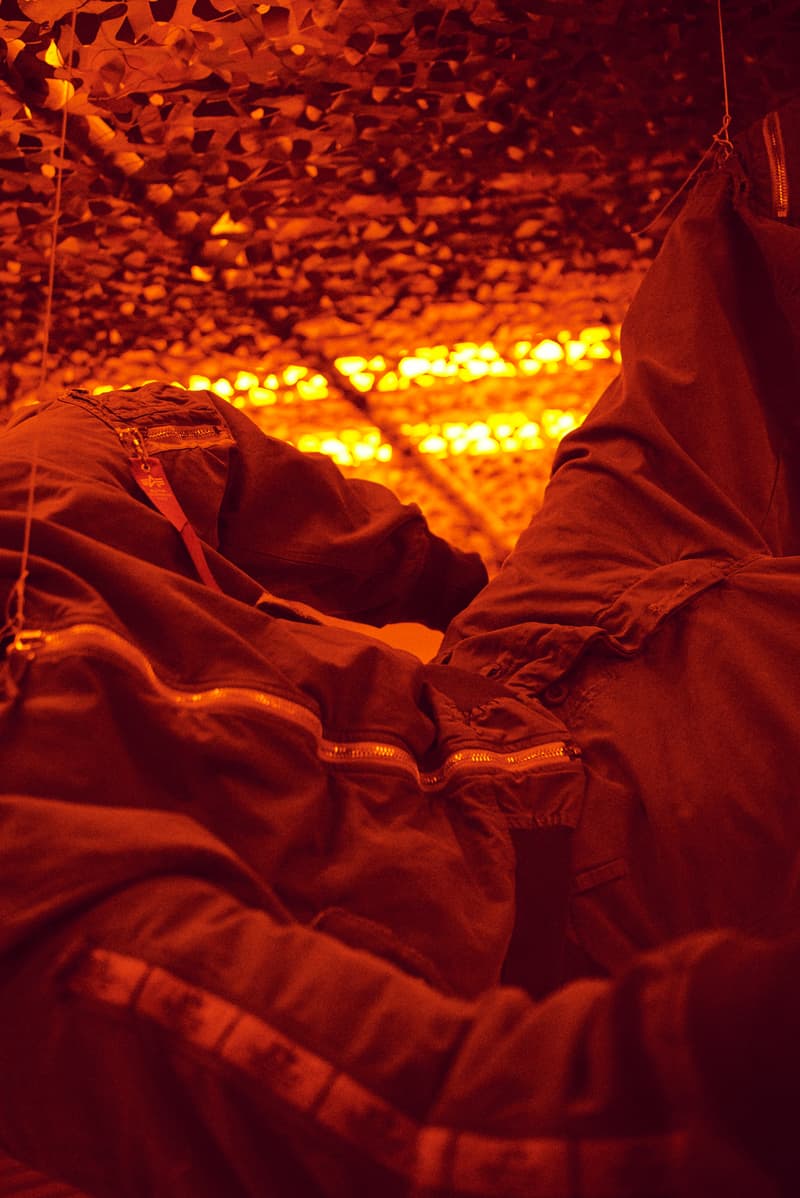 5 of 5
Last week we took a closer look at the collaboration between Slam Jam, 424, and Alpha Industries. Reworking mil-spec staples, the Guillermo Andrade-designed collection brings distressed military garb. With scribbled anarchy symbols and the classic 424 armband, the collection is reminiscent of punk culture and the post-war attitude that followed the atrocities of battle.  Luxury clothing purveyor H. Lorenzo draws on these attitudes providing a creative installation which can be seen as a confluence of the historical nod. The installation is flooded with orange lighting, referring to the devastating usage of Agent Orange and chemical warfare. The garments are displayed by falling silhouettes of soldiers made out of chickenwire.
Check out the installation and let us know your thoughts. The pieces are now available now at retailers like H.Lorenzo – both in store and online – with prices ranging from £270 GBP (approx. $385 USD) for the helmet back to £1485 GBP (approx. $2115 USD) for the kimono.
1 of 5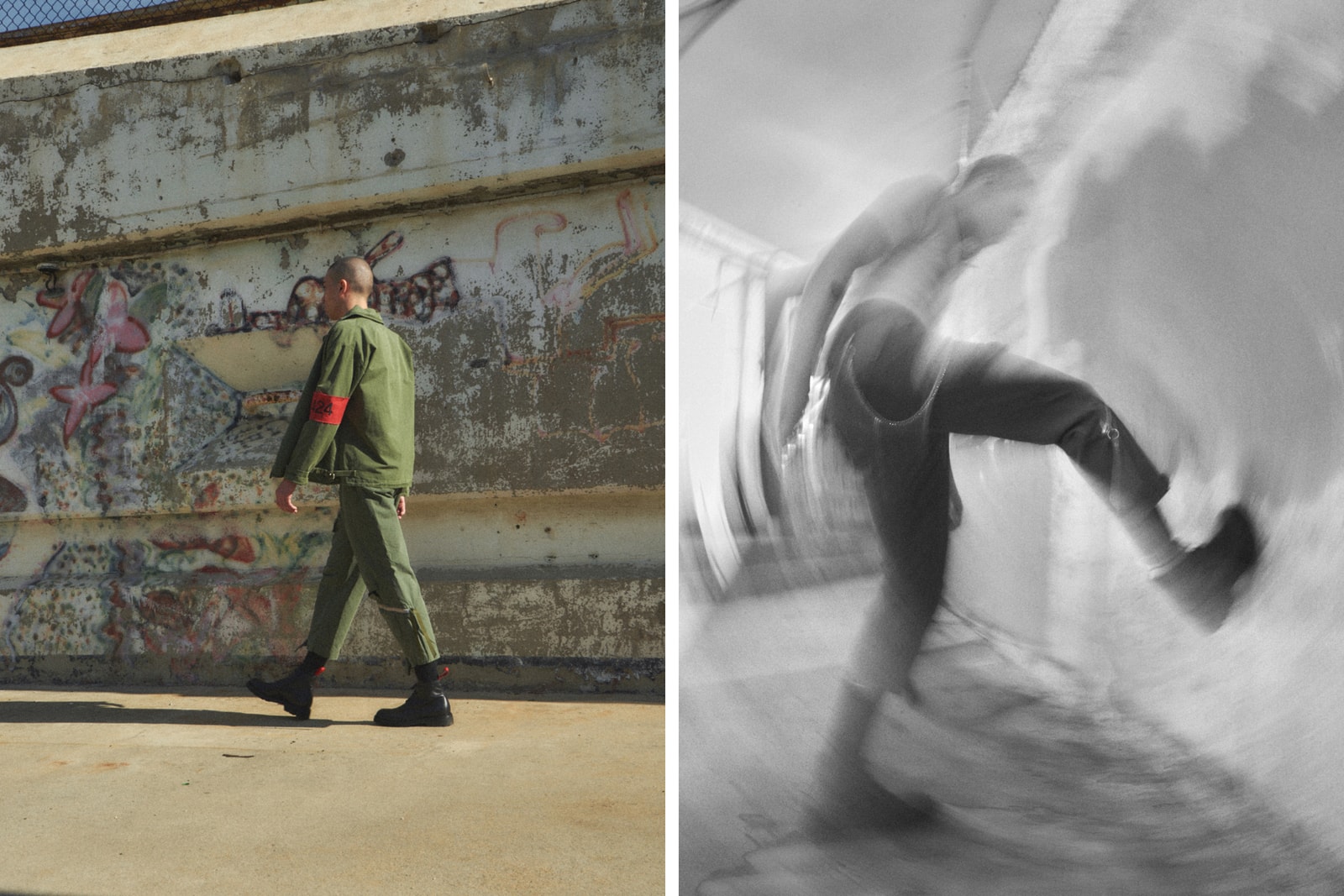 2 of 5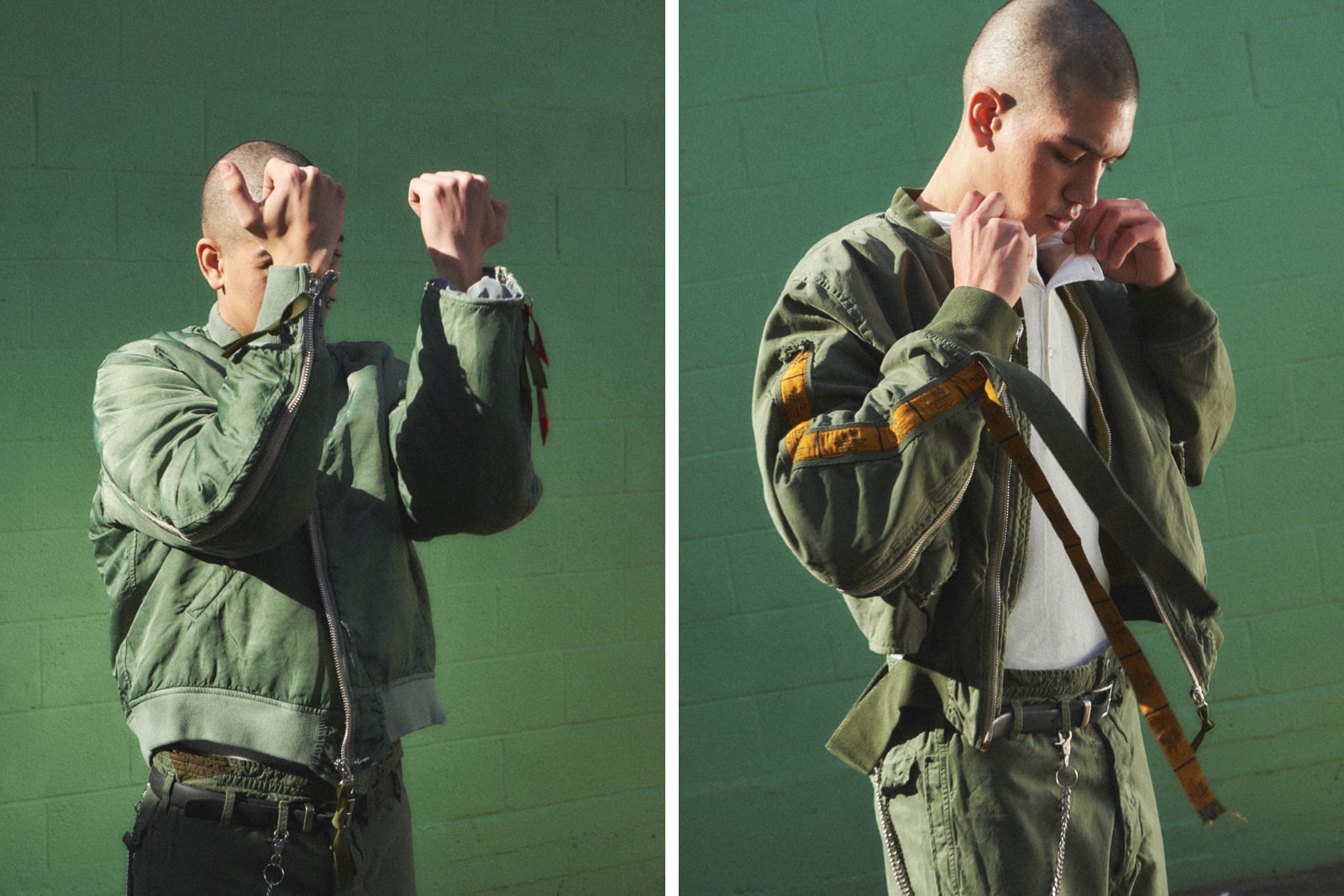 3 of 5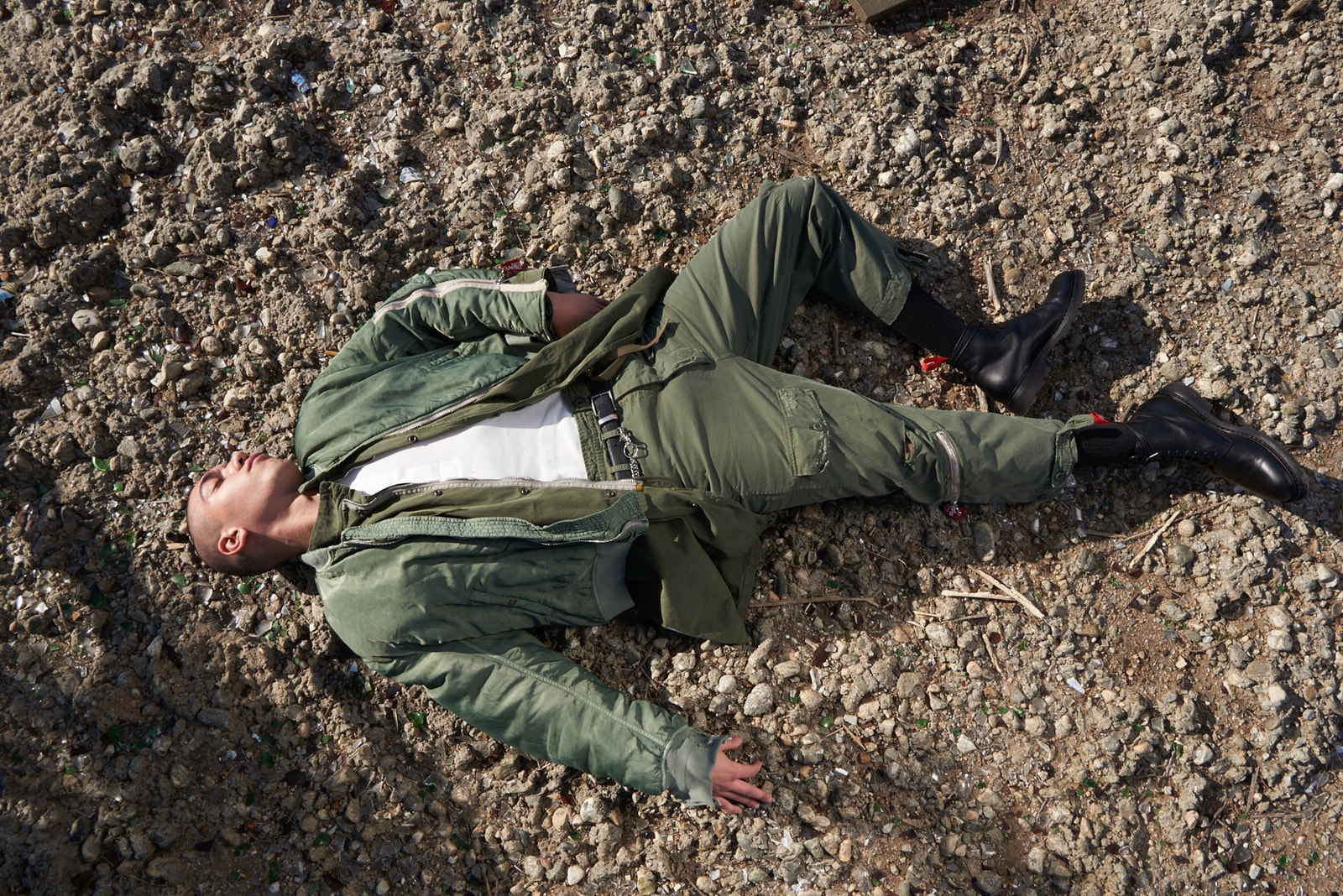 4 of 5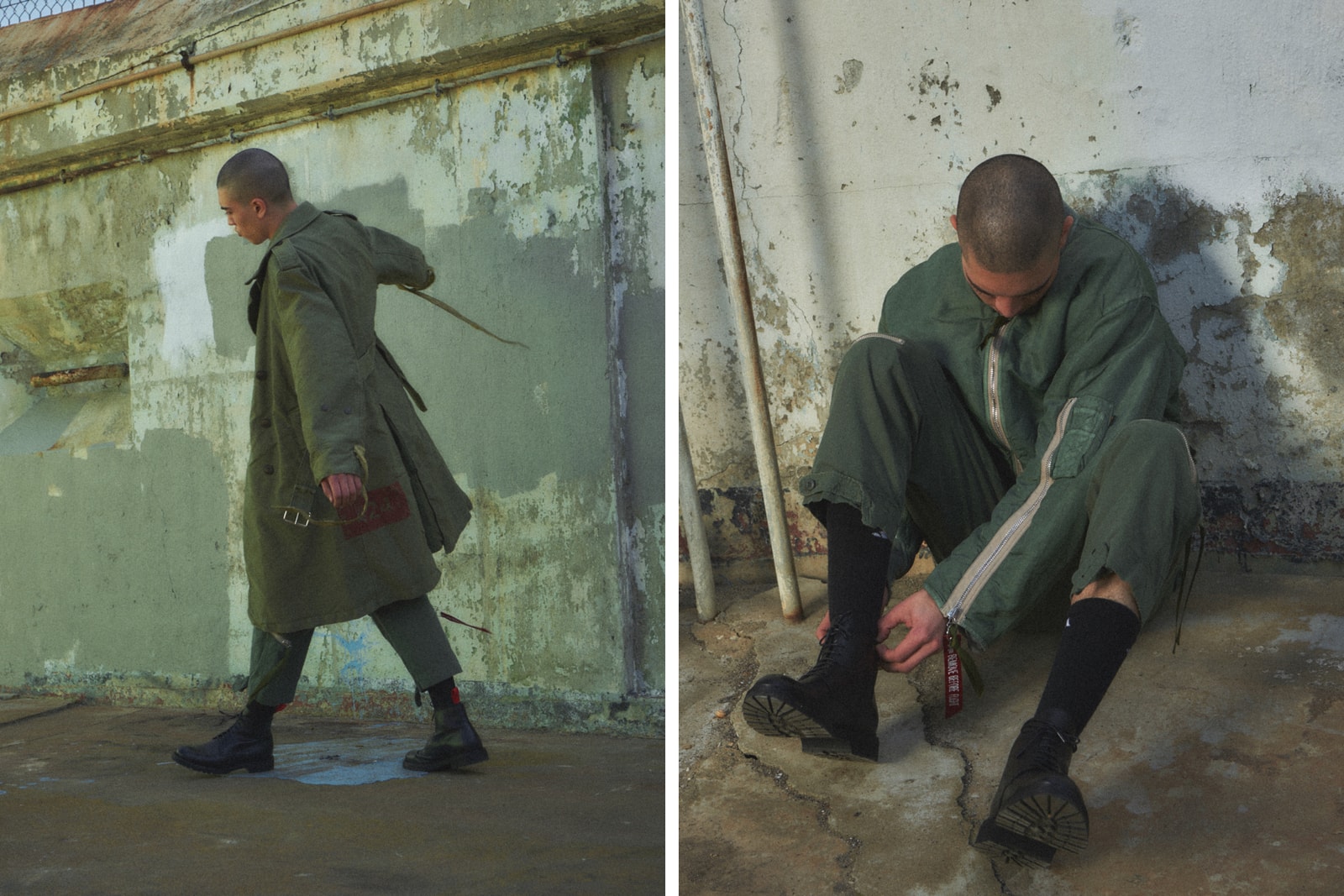 5 of 5