Jerry Lorenzo Wants to Bring Raw Emotion Back to Nike Basketball
Nike & Lorenzo challenge one another to deliver a familiar feeling.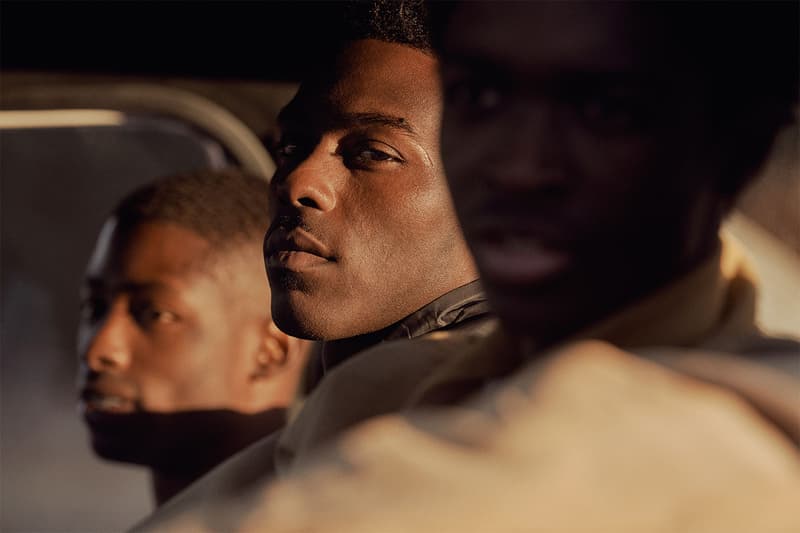 1 of 42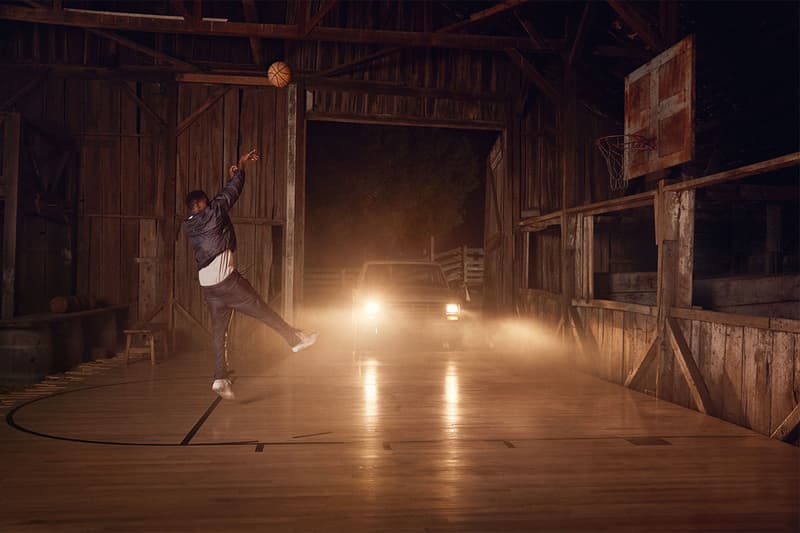 2 of 42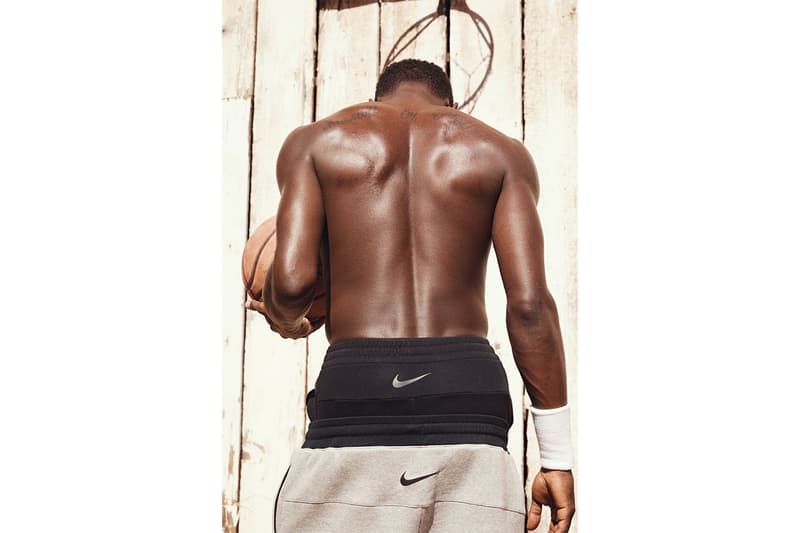 3 of 42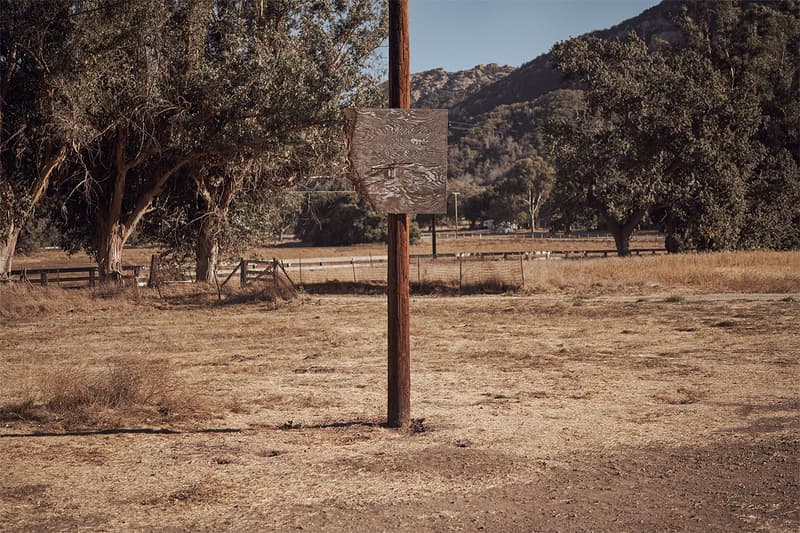 4 of 42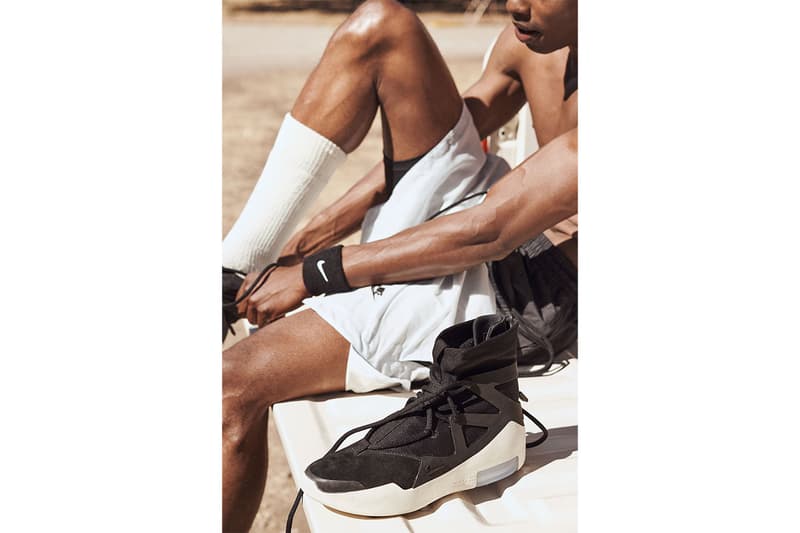 5 of 42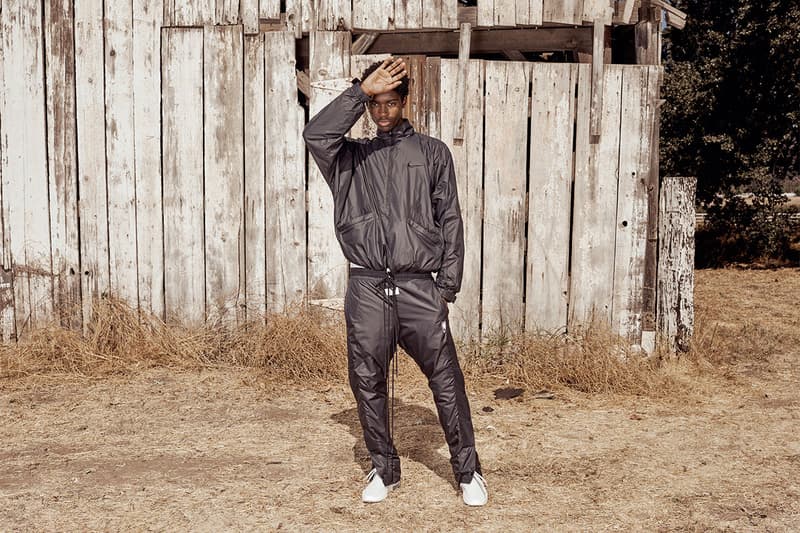 6 of 42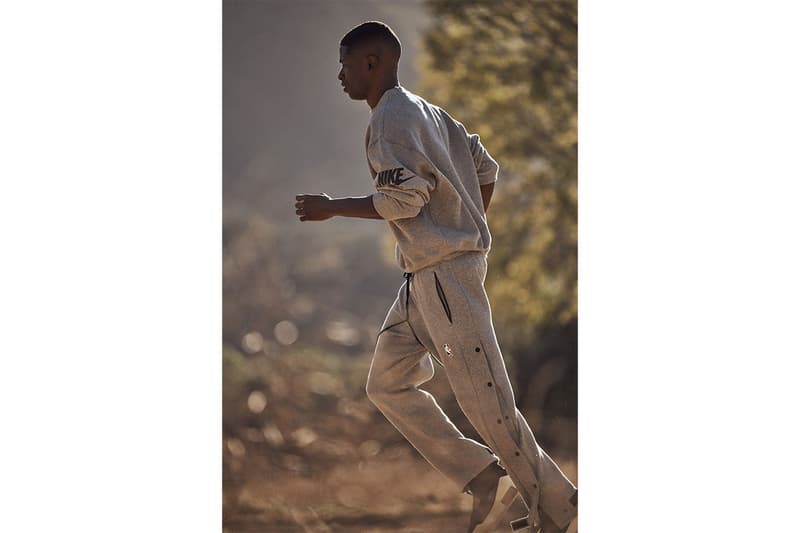 7 of 42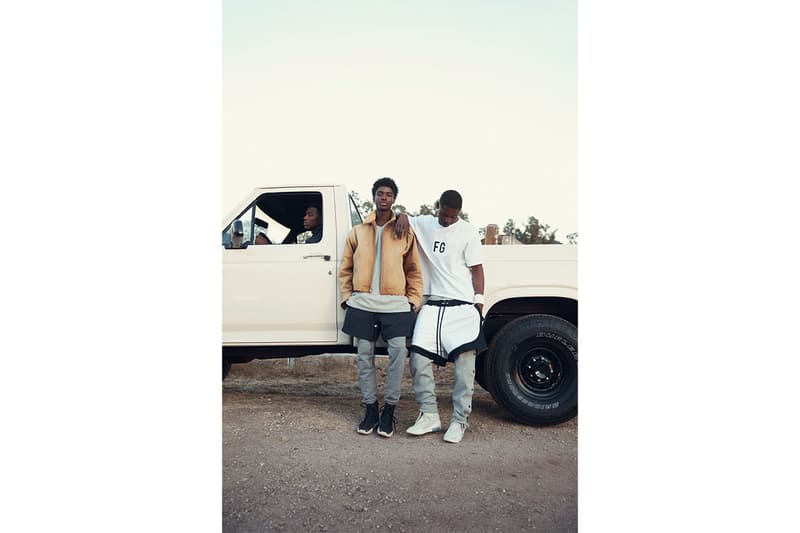 8 of 42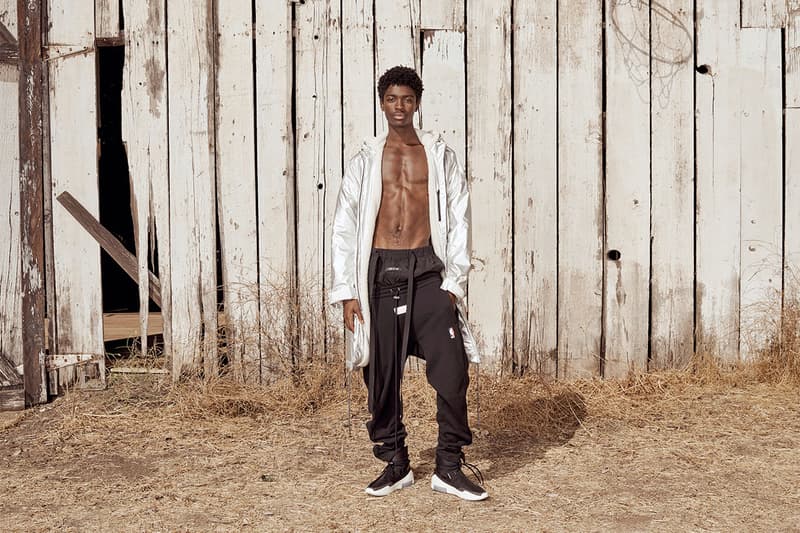 9 of 42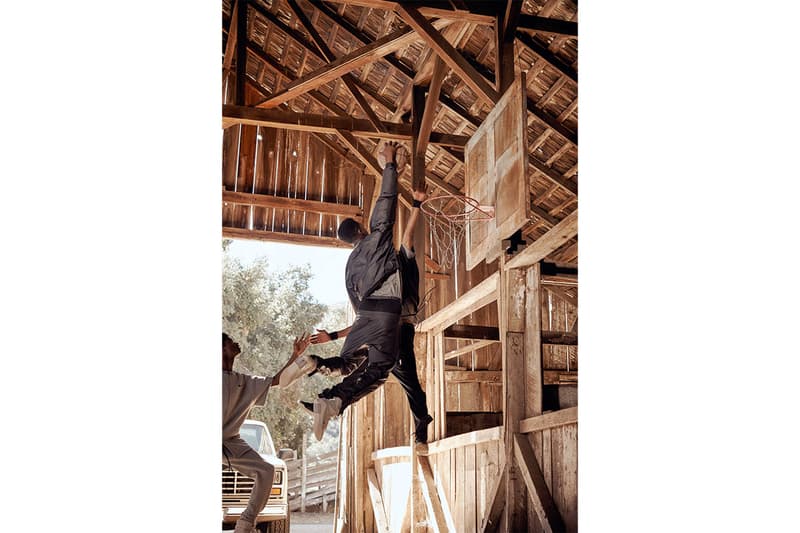 10 of 42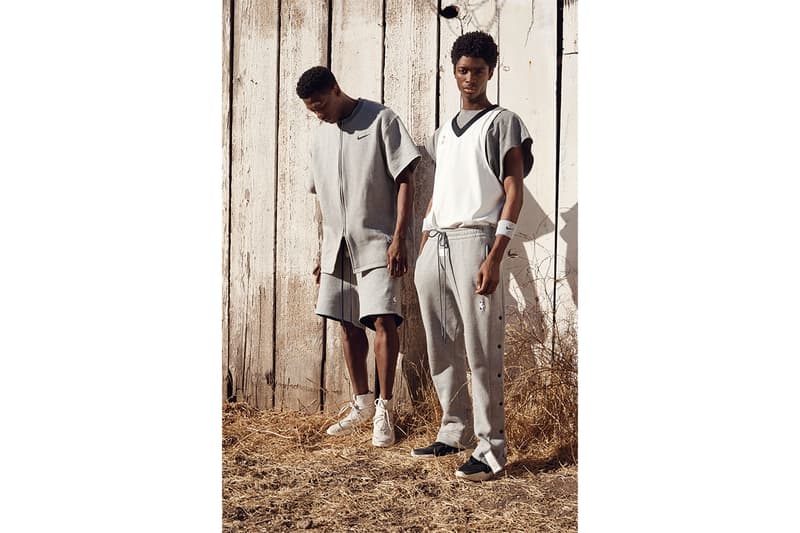 11 of 42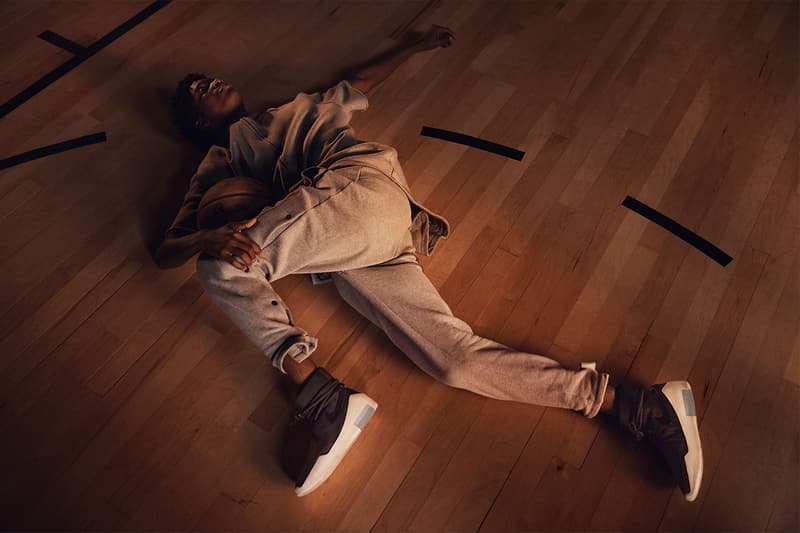 12 of 42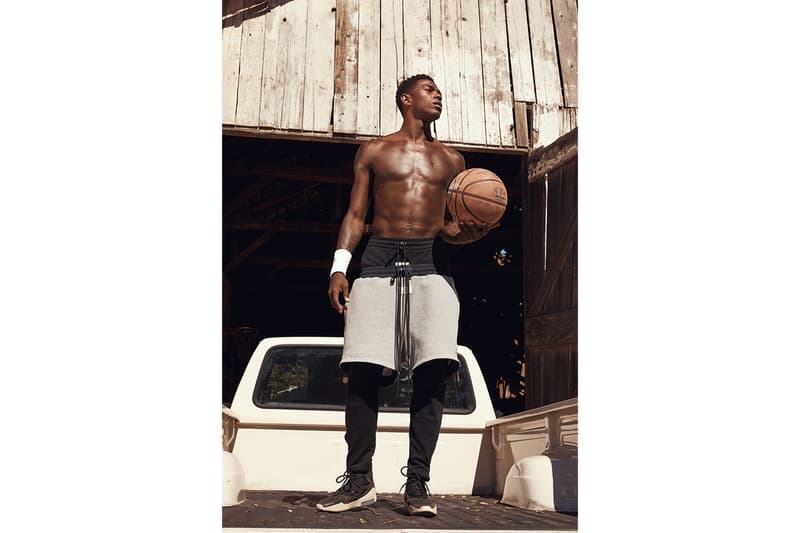 13 of 42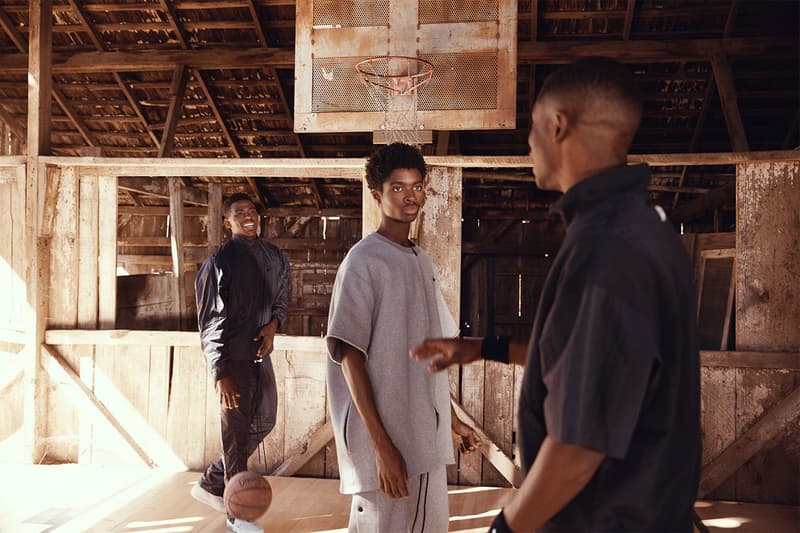 14 of 42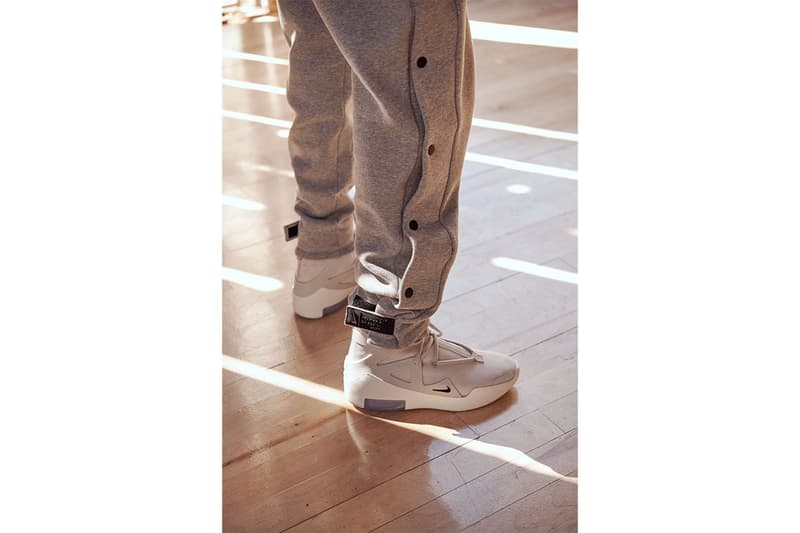 15 of 42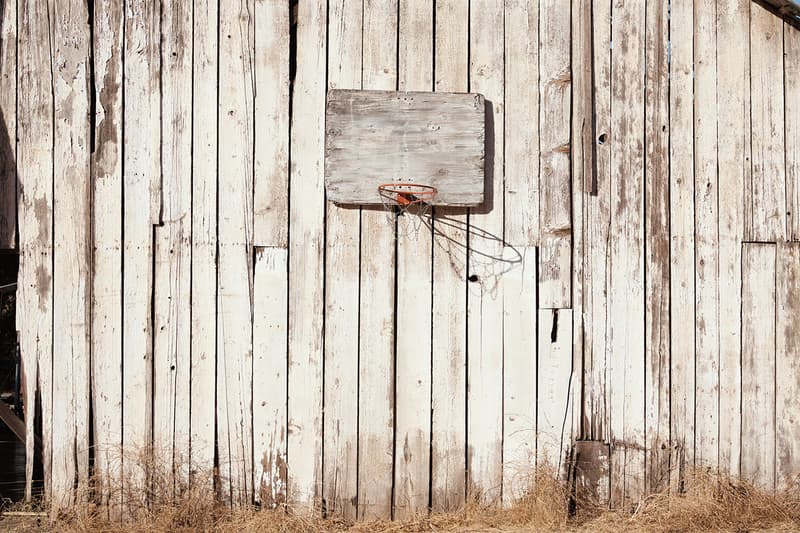 16 of 42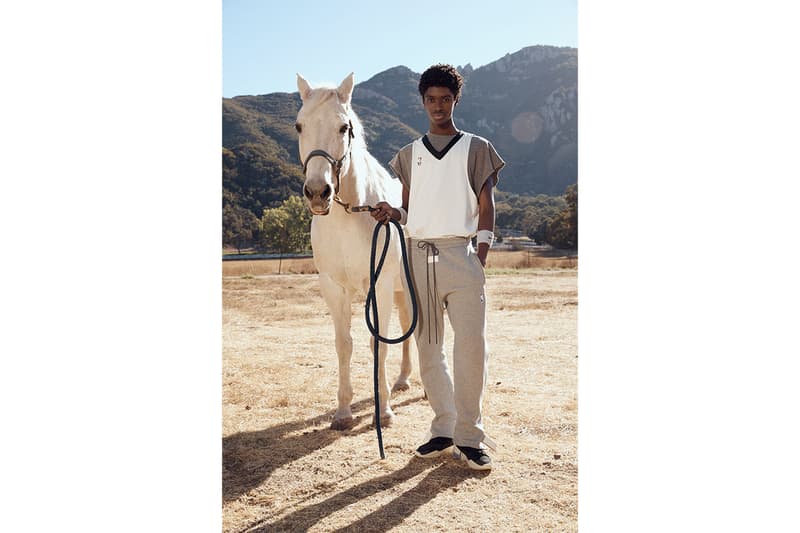 17 of 42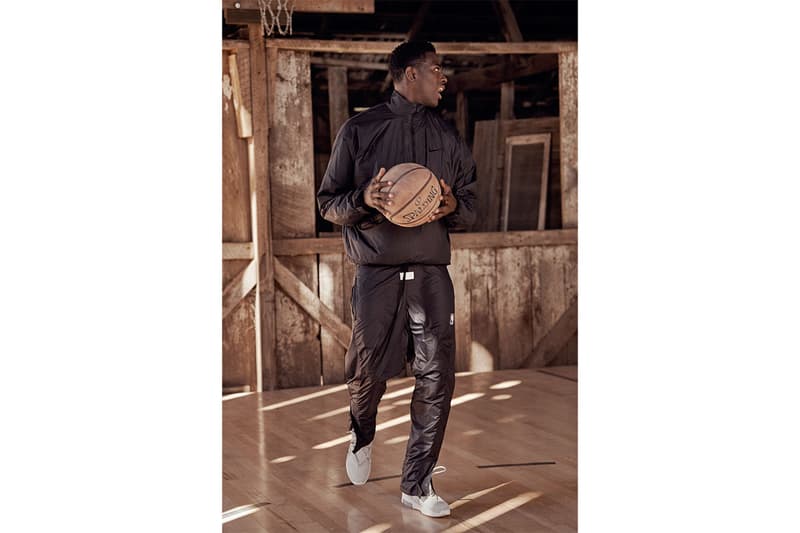 18 of 42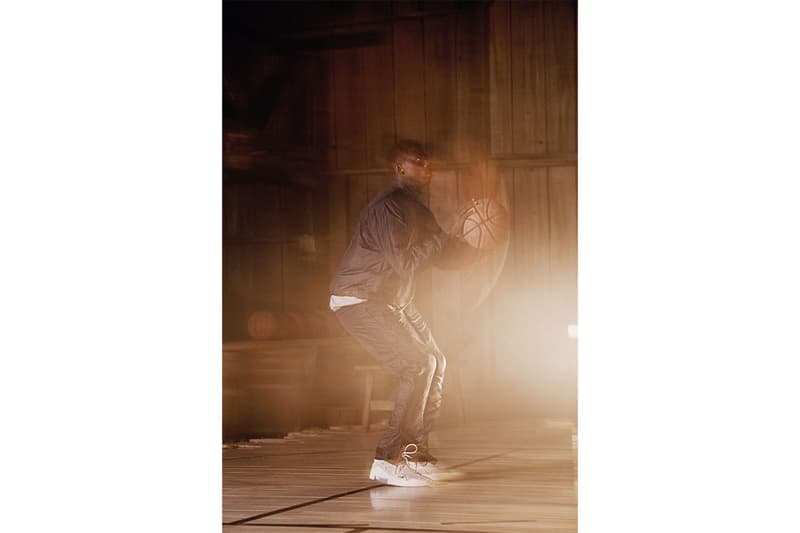 19 of 42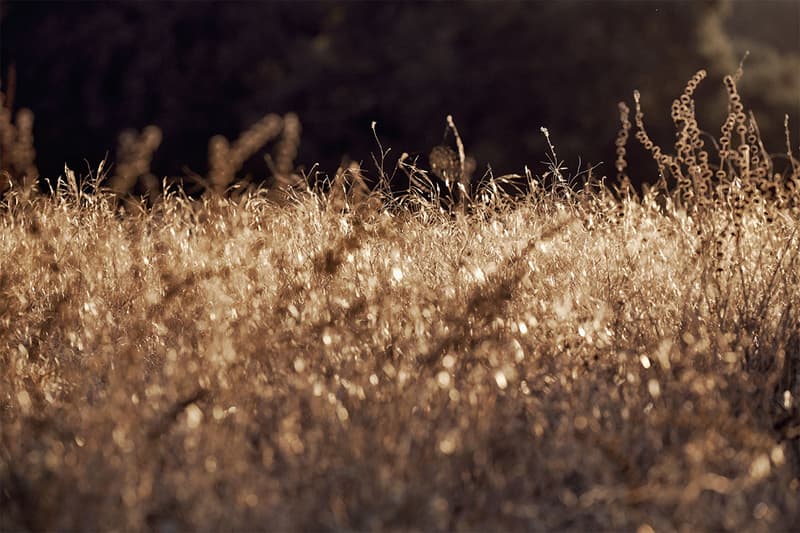 20 of 42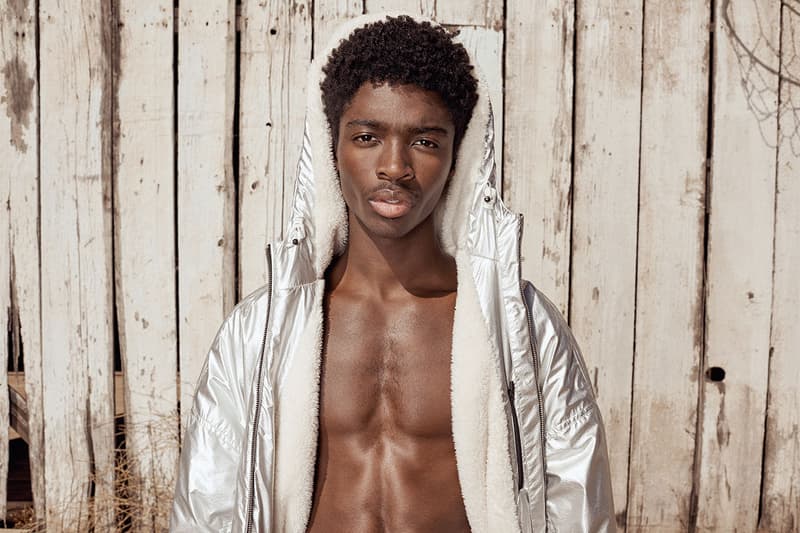 21 of 42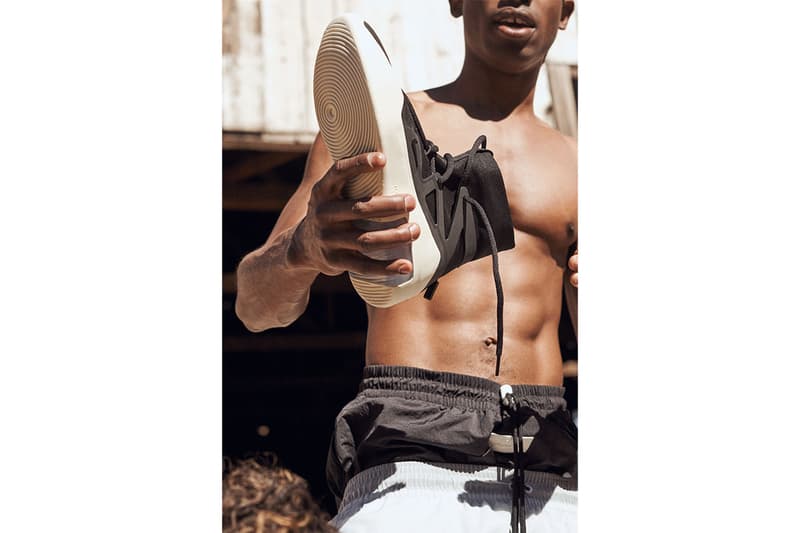 22 of 42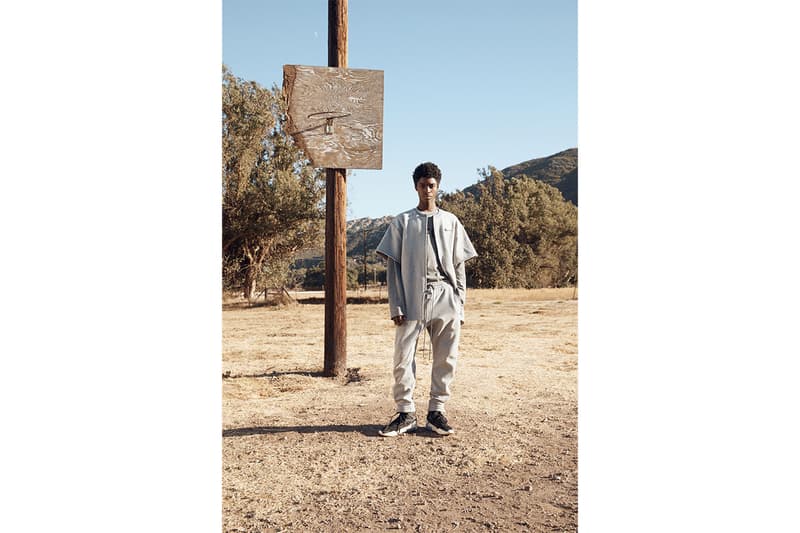 23 of 42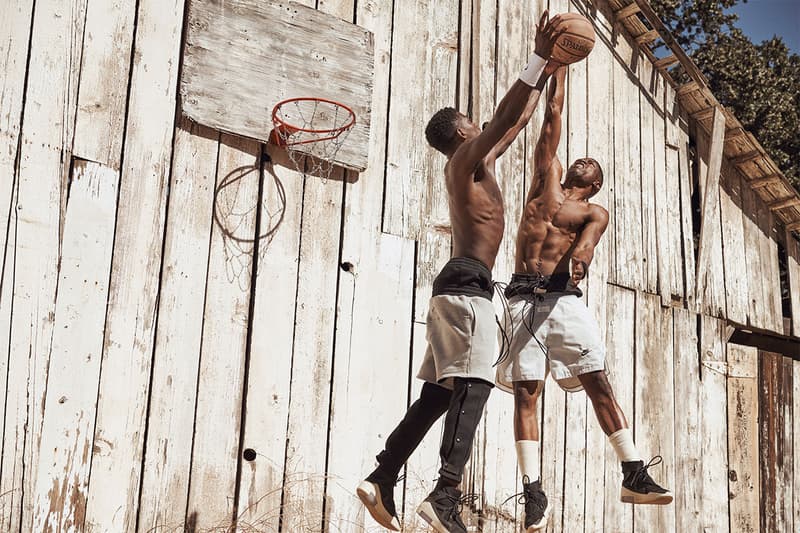 24 of 42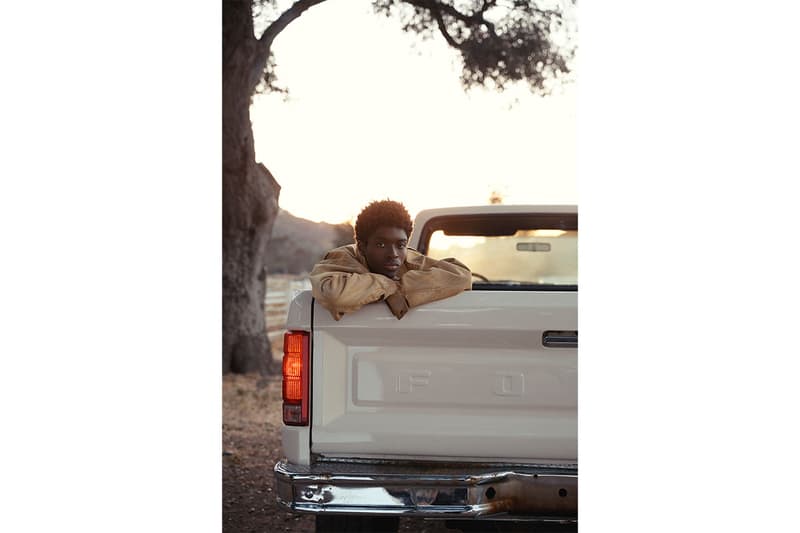 25 of 42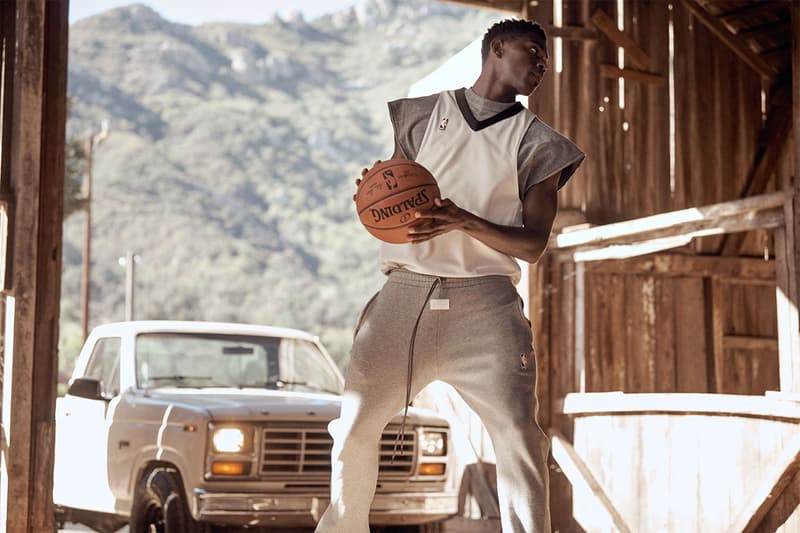 26 of 42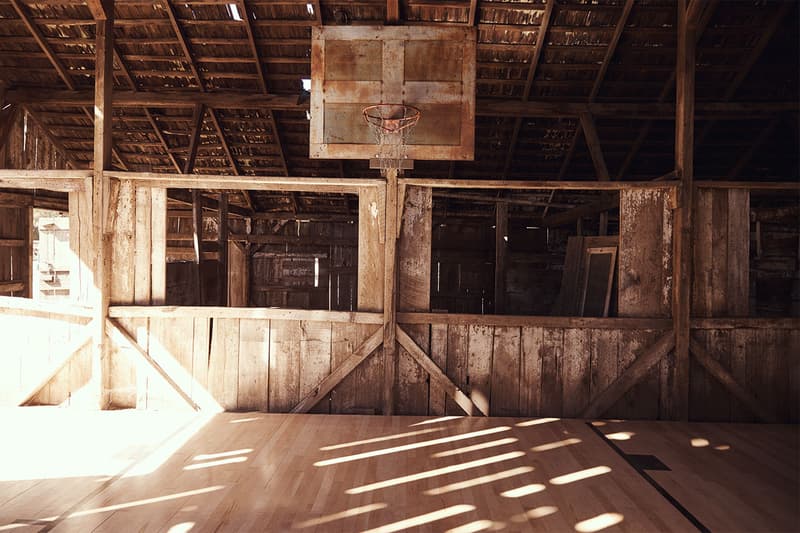 27 of 42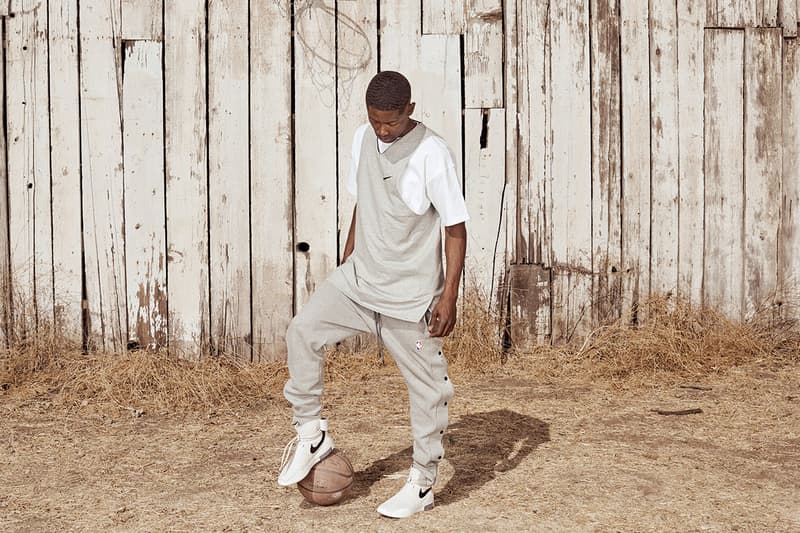 28 of 42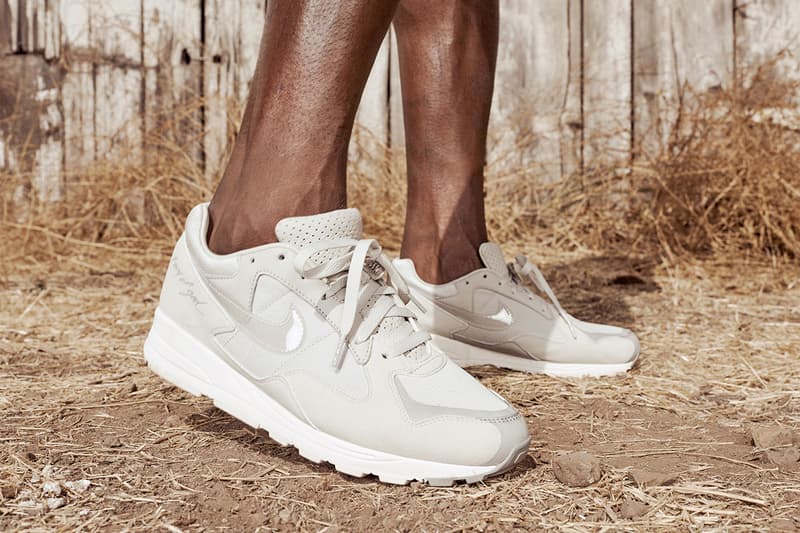 29 of 42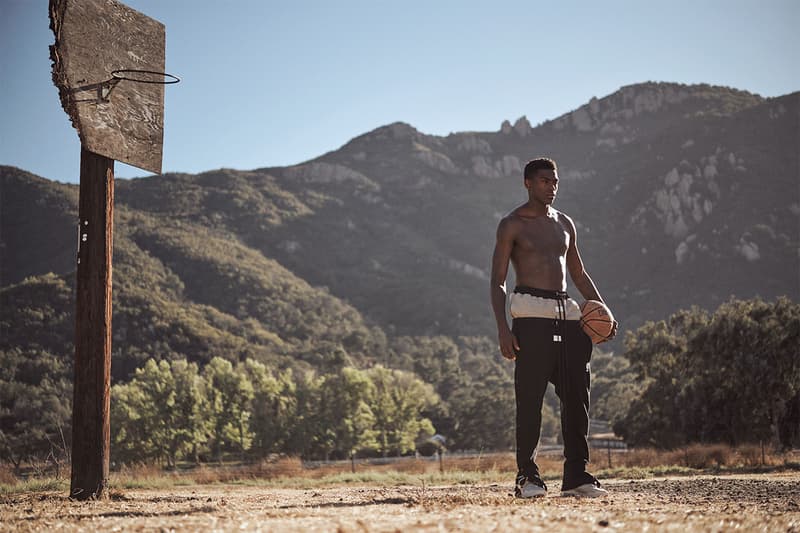 30 of 42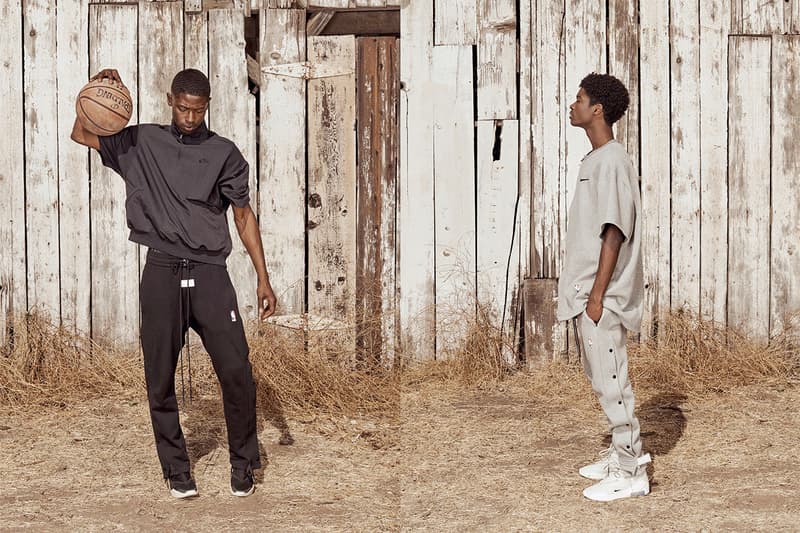 31 of 42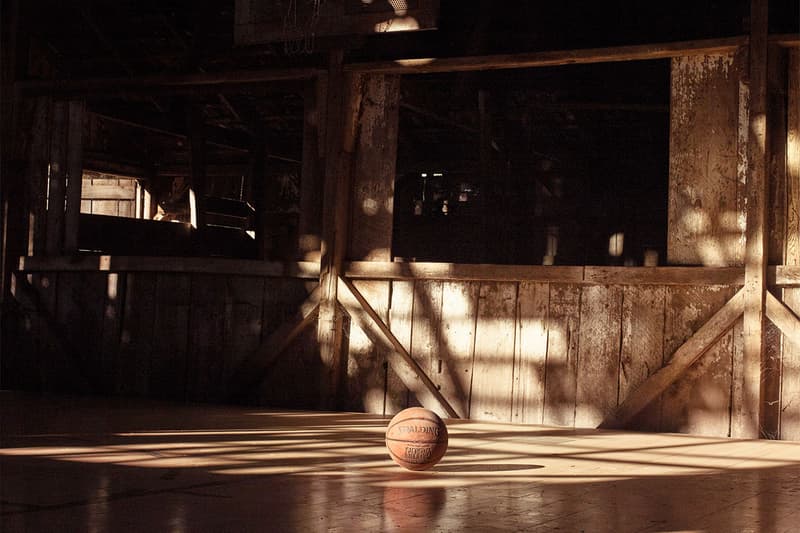 32 of 42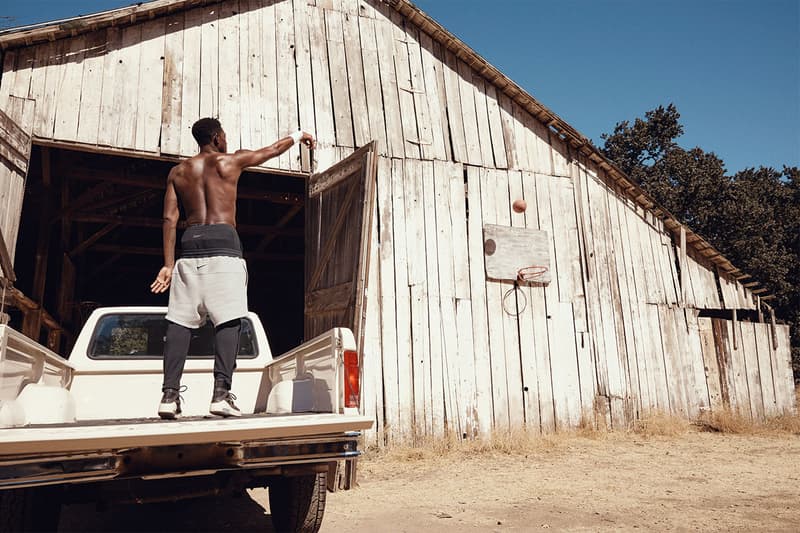 33 of 42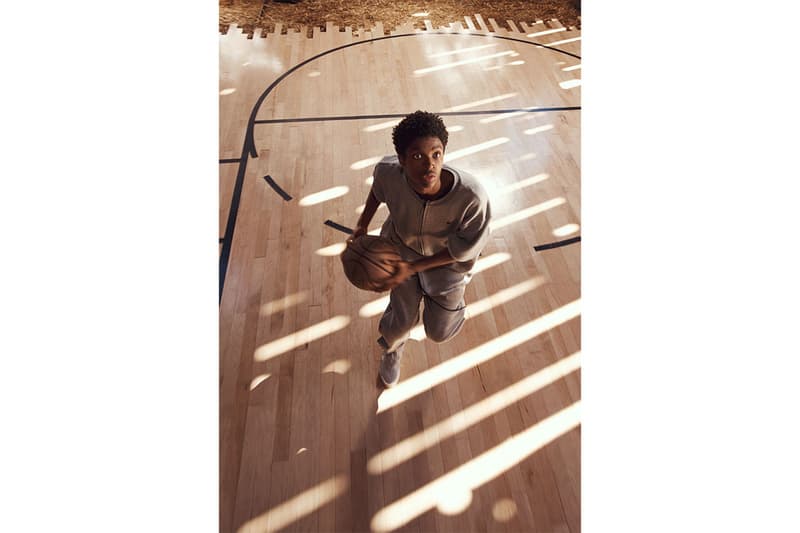 34 of 42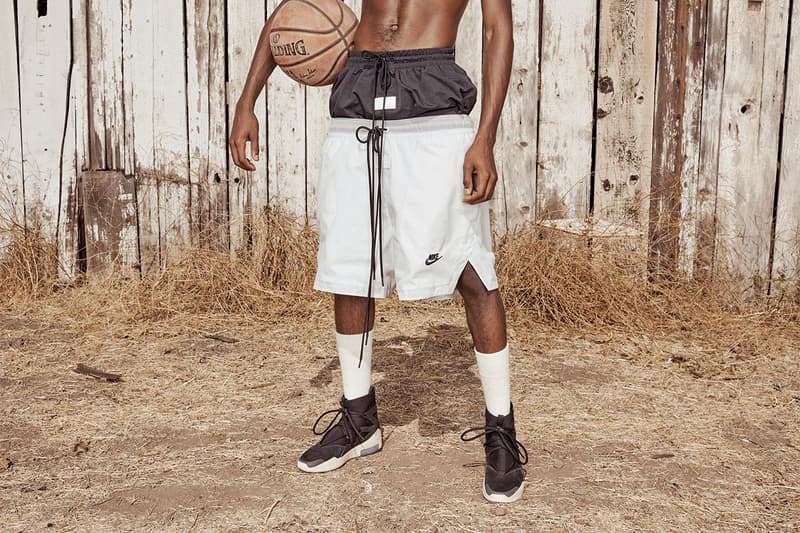 35 of 42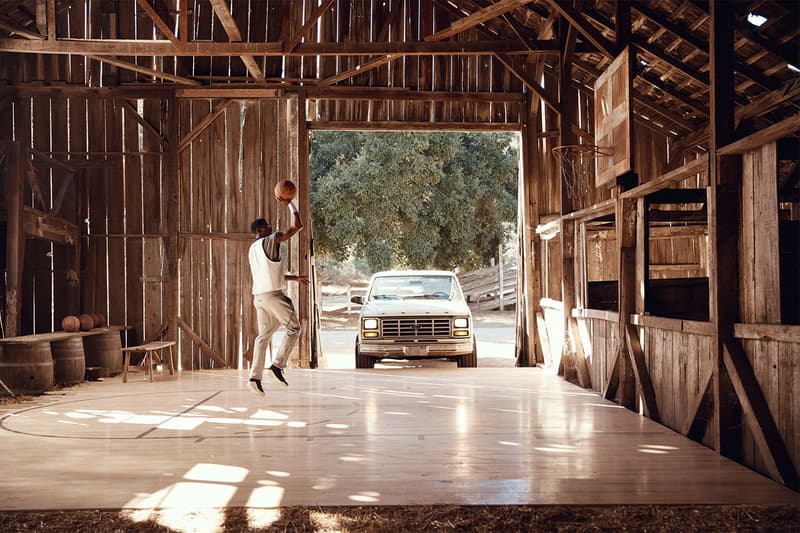 36 of 42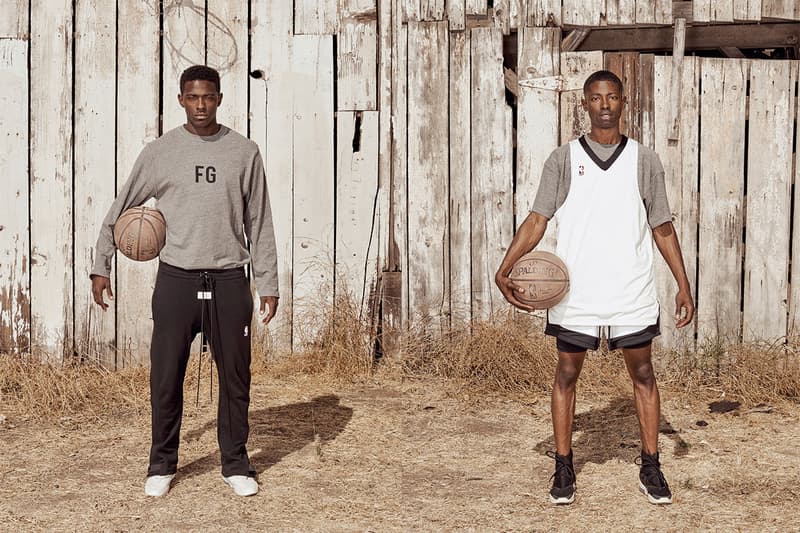 37 of 42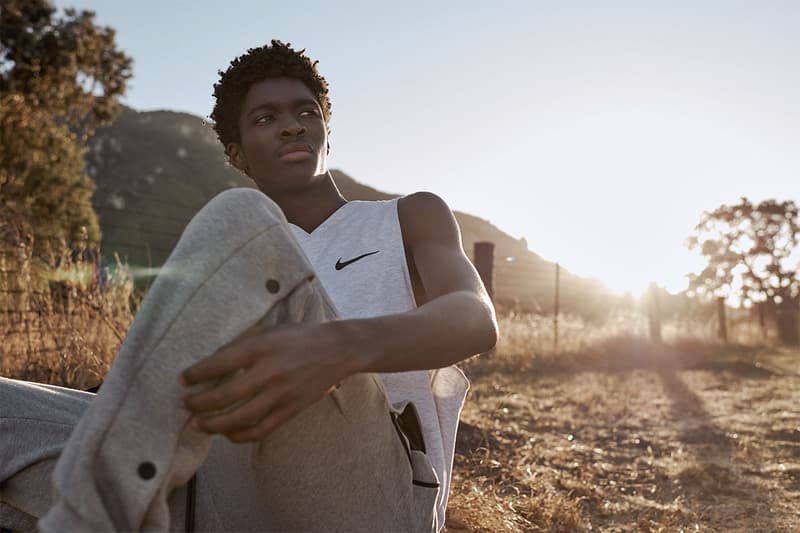 38 of 42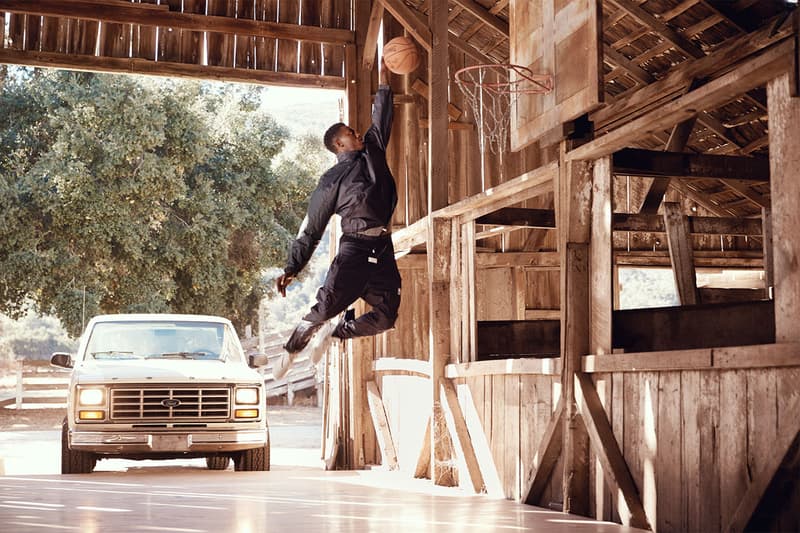 39 of 42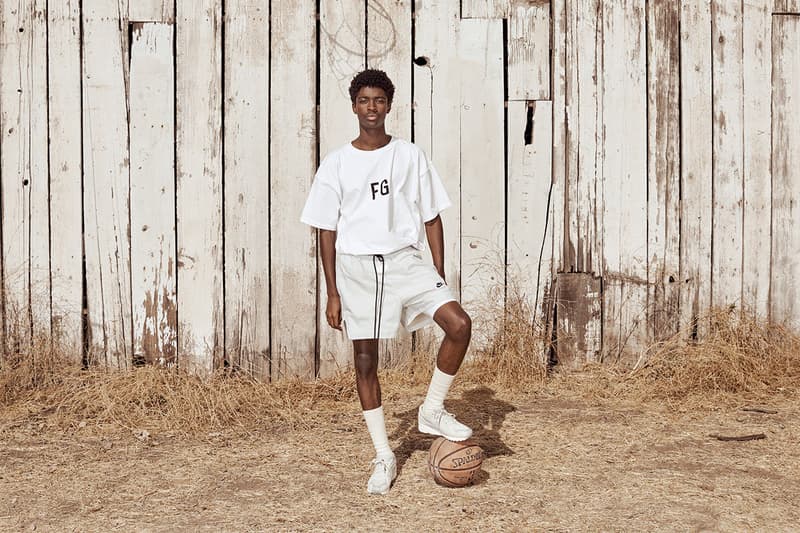 40 of 42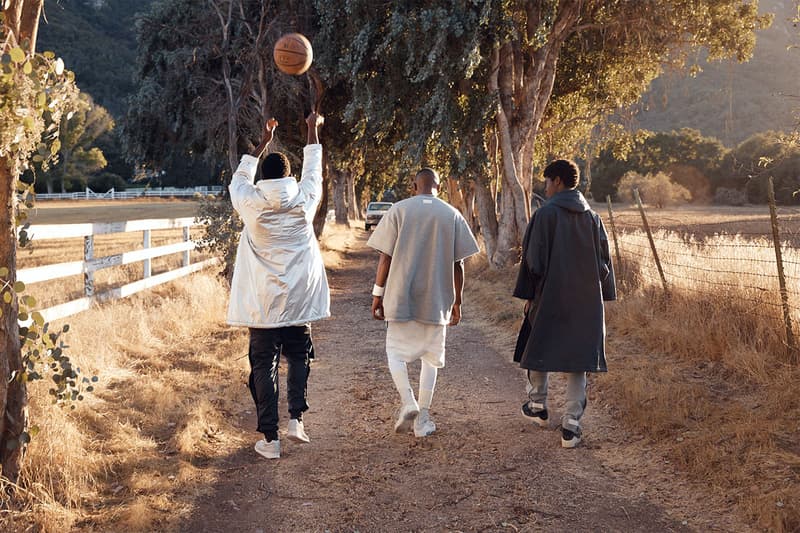 41 of 42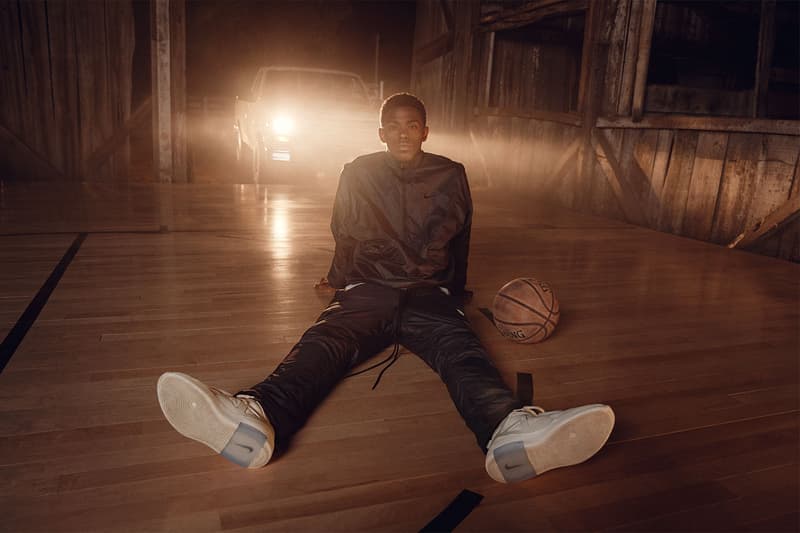 42 of 42
It's been about a year since Jerry Lorenzo confirmed a Fear of God x Nike collaboration and we've seen a selection of teasers float around surrounding the offering's footwear and apparel choices. Back in September the leaks and additional rumors were put to rest as Fear of God unveiled the lookbook for its sixth collection – starring seasoned actor Jared Leto – with some of the expected pieces sprinkled into the styles. And now the full unveiling is here.
Days ahead of today's reveal we were able talk shop with Jerry Lorenzo about the forthcoming range. Humble as can be, his busy schedule sees a steering wheel in one hand and phone in the other with memories of the '86 Celtics as the blueprint of it all. Fear of God's basketball timeline transitions from court-inspired to court-ready and Lorenzo looks at this moment as a "self-fulfilling prophecy." He expresses the narrative stemming from that simple feeling of opening a pair of Jordans for the first time — only Lorenzo doesn't aim to only bring back that emotion, but in fact to elevate it. With an all-or-nothing approach you'll find a mix of honor and confidence as he reminisces about the process. Find out why Lorenzo strives to revive the ghosts of Nike Basketball's past in our exclusive conversation below.
Could you walk us through the Fear of God basketball footwear timeline?
It was sort of a self-fulfilling prophecy. Modernizing that old LA Gear-look that we did for main line and kind of celebrating the Celtics of '86, you know. Black sneakers with white laces and whatnot. With Nike, the conversation started maybe two-and-a-half to three years ago. We knew interest was there on both ends and we're just trying to find the right platform that made the most sense. We landed on basketball and the ask of Nike was to tell a 360 story around basketball; the lifestyle of basketball from off-court to on-court through apparel and footwear.
My challenge to Nike was in order to tell the story the right way, we've got to propose something new. I think one of the things that Nike – I don't want to say Nike was struggling with – wanted to see was their basketball shoes transcend performance the way they did back in the '80s and '90s.
And some would say that may be something they're lacking with newer models being so performance driven.
So you look at all the basketball silhouettes on court in the '80s and '90s, they transcended perfectly to the street culture and off-court use. You can see a little bit of a shift now where most of the performance shoes that guys wear are from that era. They're not necessarily wearing today's shoes off-court, but they're obviously wearing them on-court.
So my challenge to Nike was 'hey, I think your design lines are beautiful and the innovation is the best in the world, but I want to propose changing the shape of the sneaker and the silhouette of the sneaker. If we were to do this, I'd want to build it around my shape.' If you get a chance to hold the shoe in your hand you'll see that the design is all in the last, the shape and the silhouette of the shoe. The design lines can change but it's that toe box that's different; it's the line from the top of your foot to the toe. That's where my proposition comes into play.
The color and styling with the collection and proportion and all that kind of stuff kind of comes easy to me. The question was how do we take this shape and make it playable? How do we take this shape and put it against the best innovation and engineering in the world around sport, and not compromise on-court or off-court? I feel like if you're making a performance shoe, you've got to compromise how it looks off-court. Or if you're making a shoe in Italy strictly for fashion you gotta compromise its abilities.
So it was the first time that I think both boxes were equally important, and so that was kind of the framework that we worked with then in designing the basketball sneaker.
Now more than ever hip-hop and fashion have been connected to sports, especially with basketball. Pre-game arrivals are mini fashion shows. What are your thoughts on how strong this connection is today?
I can always trace it back to when I was in high school and junior high. It wasn't necessarily the tunnel or pre-game arrivals, but it was Agassi on court playing tennis and it was Jordan on court playing basketball where a lot of off-court and off of the field of playing tennis is where that style transcended. We were looking to these guys and how they performed and what they wore when they were performing and we were like incorporating that into our fashion. We had Jordan with the shorter shorts and the biker shorts underneath. Iverson with the muscle tees under the Hoyas jersey and Agassi with the polos and short-shorts with the socks and everything. The color proposition was great.
We were looking to these guys to give us cues on what to do with our fashion. I think one of the things that I was trying to do with Nike was to take that spotlight and kind of put it back on the athlete, in a way. So with the collection – from my point of view a lot of athletes now seem like they're taking their cues from culture versus influencing and directing culture – I'm trying to take that influence out of culture, put it on the athlete and have them put it back into culture. Put the influence back where it was for me when I was in high school.
You've managed to channel your own life experiences into Fear of God – whether it be personal obstacles, family or other moments – and tell your own story through each collection. Can you talk about some of the personal touches within the Fear of God basketball sneaker?
I think the collection as a whole is just kind of my perspective on basketball, the fashion around basketball and the things that had the most influence on me. I wanted to to take that influence and take that emotion and modernizing it for today's time. With the basketball sneaker, we started with references. We started with thousands of Nike references trying to pinpoint man, like where is this emotion coming from? I finally realized that it wasn't necessarily from design line or color or shape, but it was that emotion that I was chasing. It was a feeling. It wasn't a design, it wasn't a color, it wasn't a shoe. It was a feeling of seeing something new for the first time. It was a feeling of seeing a Jordan bust out that new signature for the first time and it not being reminiscent of anything.
As the Jordan's progressed they weren't retros and they weren't reminiscent of anything. They were new ideas and that's where the emotion came from. My thing was how do I propose something new. We tried to do that through shape, do that through materials, do that to the design line, do that to the feel. Once you come in contact with the box and you put it on for the first time we wanted to make sure we were not only providing a solution for what I know a kid wants to wear off and on-court but that we're first and foremost checking this box of emotion.
You've created your own identity in fashion with Fear of God over the years. Now you make a transition to performance with Nike basketball. Can you talk about that whole learning curve and some of the things that you discovered?
Through Fear of God we spend countless hours in research and development and countless dollars in literal resources on the best fabrications and materials. We take either a shoe or a pair of jeans and we say 'hey, this proposition to fashion is luxury because of not only the fabrication but because of the idea behind it.' You have people that understand and see those nuances, but it's always subjective. Like we're making a shoe now that literally helps you play better. That's engineered to give you maximum support and to give you maximum cushion and bounce.
So in layering design and shape with function, it's just a new level of honesty. That was the most exciting thing to me and I think in working with Nike it was not trying to overwhelm myself with their innovation and engineering and fully understanding that. I just focused on what I do best: shape, styling, proposition, design and telling a story. It was like 'hey, here are my strong points, here's what I believe are my gifts and talents that I can propose' and Nike's saying 'hey, here's what we're the best at and let's come meet in the middle.'
My thing was how do I propose something new. We tried to do that through shape, do that through materials, do that to the design line, do that to the feel.
You haven't shied away from sharing you admiration for Allen Iverson – the main reason why the NBA implemented its dress code back in 2005 – and how much he's influenced you, basketball and fashion. What are your thoughts on the NBA loosening its footwear rules this season?
I think it's a product of the fight of A.I., it's a product of the fight of people before them today. I heard in church last night that Obama is a product of Martin Luther King's dream. You know, Martin had to first dream that in order for Obama to be that. So Iverson had to first fight the NBA in order for guys in the league today to have this freedom.
I think that the NBA is understanding how important it is for their players to express themselves and how much expressing themselves and being an individual is tied directly back to their performance on the court. I think that was huge thing to understand that we've got to let our players be individuals and in this time of being expressive is the perfect time to propose this new shoe.
It may look a little different at first. It may be a little different or it may be far from what you were thinking it was going to be, but now the palate is open for it and the environment and the playing field is more open to this new idea. Having this opportunity with Nike is all timing. Nike is in a place now to be open to do something like this. By no means am I the best designer out right now. By no means am I the best that they had to choose from. I think it was just a timing thing and I'm humbled and I recognize the opportunity. So in recognizing it I just wanted to honor it and say 'hey, I'm going to put everything I have into it and if I can't create a new shoe, then let's just kind of shake hands and part ways' kind of thing.
By no means am I the best designer out right now. … I think it was just a timing thing and I'm humbled and I recognize the opportunity.
I honored the opportunity enough to be willing to walk away from it because I knew what could happen if we did something new. I knew how powerful it could be and how it would pierce and be what the culture needed. I think they had kind of gone through celebrating their icons enough and I was at a place where I'm more at peace and I know what I'm good at. I know I can change that shape and we win. Again man, it's just timing and I'm so emerged in it that maybe I don't understand what the impact is going to be today or tomorrow. I just hope that I can make another shoe next year.
Branching off your timing point and the impact portion that you mentioned: Sometimes people give Jordan brand flak because their later models are so performance driven, but now more than ever I see a lot of people gravitating towards the later models because it's seemingly the appropriate time to wear these "ahead-of-their-time" silhouettes, ya know?
Like the 16s, 17s, 18s and beyond, right?
Yeah, exactly.
Yeah, maybe. Or maybe they just never got the love. It could also be somebody being different. [laughs]
That too.
Those shoes are cool. Obviously I'm Nike boy all day, but after the Air Jordan 13 it just wasn't the same. I think the shoes got a little bulky and it just didn't look the same with my jeans. I couldn't rock them with sweats or jeans, and I'm already at a disadvantage because I got skinny legs. [laughs] So I'm real bad with the bulky shoe. That's another challenge in being my own research and development. It's like man, how do I make a basketball high top that would go with a cat with skinny legs.
In the 90s and 2000s Nike Basketball made its presence known through their commercials. If you could reshoot your favorite Nike Basketball ad from the past using the Fear of God x Nike sneaker, which one would it be?
I think you'll see that [on Monday] with the video. I mean, I put everything into it. I put everything from Mike to non-Nike athletes like AI all the way to Indiana Hoosiers. Not Indiana Hoosiers but the movie Hoosiers. Everything about basketball that really shaped why I love the game so much you'll see in this campaign. And I think the music and the way that it's shot, you'll feel the emotion, you'll feel the soul of where I'm pulling from. And I think it'll help complete the story. And I think that's one of the things that we do best, which is why we do campaign films and not runway shows.
I was at the Rockets/Nets game in Brooklyn when P.J. Tucker brought out the sneaker on-court. After that a few other players – LeBron James, Josh Hart and Courtney Lee – we're also seen showing support. How does it feel to have a positions reception from some of these elite athletes?
Again, man, I feel like I'm kind of so emerged in it and I haven't had a chance to step outside and really like …
Digest it in a way?
Yeah, digest it. It's kind of like when celebrities started wearing my stuff back in the day –  like the long T-shirt – it's like yay. Almost like a first world thing. I made it for that. I knew what was missing from your wardrobe. Or like the short-sleeve hoodie or the jeans with the zip. That's why I made it. That's what I'm thinking when I'm making it is like 'oh, I've got to make a vintage jean that feels a little luxe.' So when these things begin to take off – because I'm so emerged in it – I don't really look at the response as much more so, okay that's what it was doing. It's doing what it was intended to do. Now where do we go from here.
I hope that doesn't sound arrogant man, but it's just like I'm doing all that I can with the resources I have to land those moments. And if I fall short of those moments, I fall short. But those are the expectations that we put on Fear of God, to be at the forefront of the track pant. To be at the forefront of whatever it is that we're proposing that shapes culture, that's kind of the calling on us at this time.
---
The Fear of God x Nike collaboration arrives on December 15. In related news, you can take a behind the scenes look at Fear of God's new sixth collection.