How Andrea Pompilio Is Updating Onitsuka Tiger for SS19 & Beyond
The Italian designer discusses working with the brand's heritage for Spring/Summer 2019.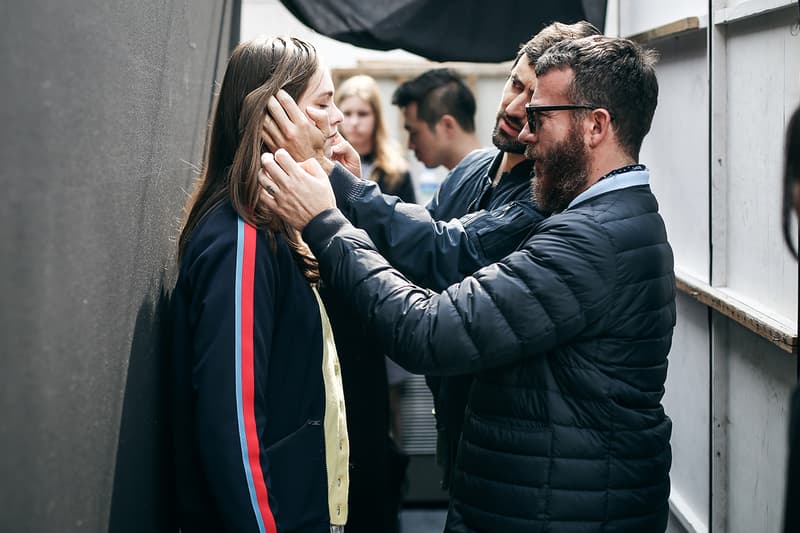 2018 marks five years since Italian-born designer Andrea Pompilio began working with Onitsuka Tiger. Over the course of that time, the designer — who comes with a CV boasting work for Prada, Calvin Klein and Saint Laurent — has gone from collaborating with the Japanese label to becoming a driving force behind the brand's new direction. With his new position as creative director for Onitsuka Tiger, Pompilio is helping to update the brand for 2018.
"In the last couple of seasons, I was taking care more of the whole environment, not only the collaboration," explains Pompilio of his new job title. "It doesn't make any sense to put my name on the label when everybody knows I'm in the back of this thing." This new position gives Pompilio a more wide-ranging influence over Onitsuka Tiger, with a particular focus on apparel and accessories as well as some sneakers.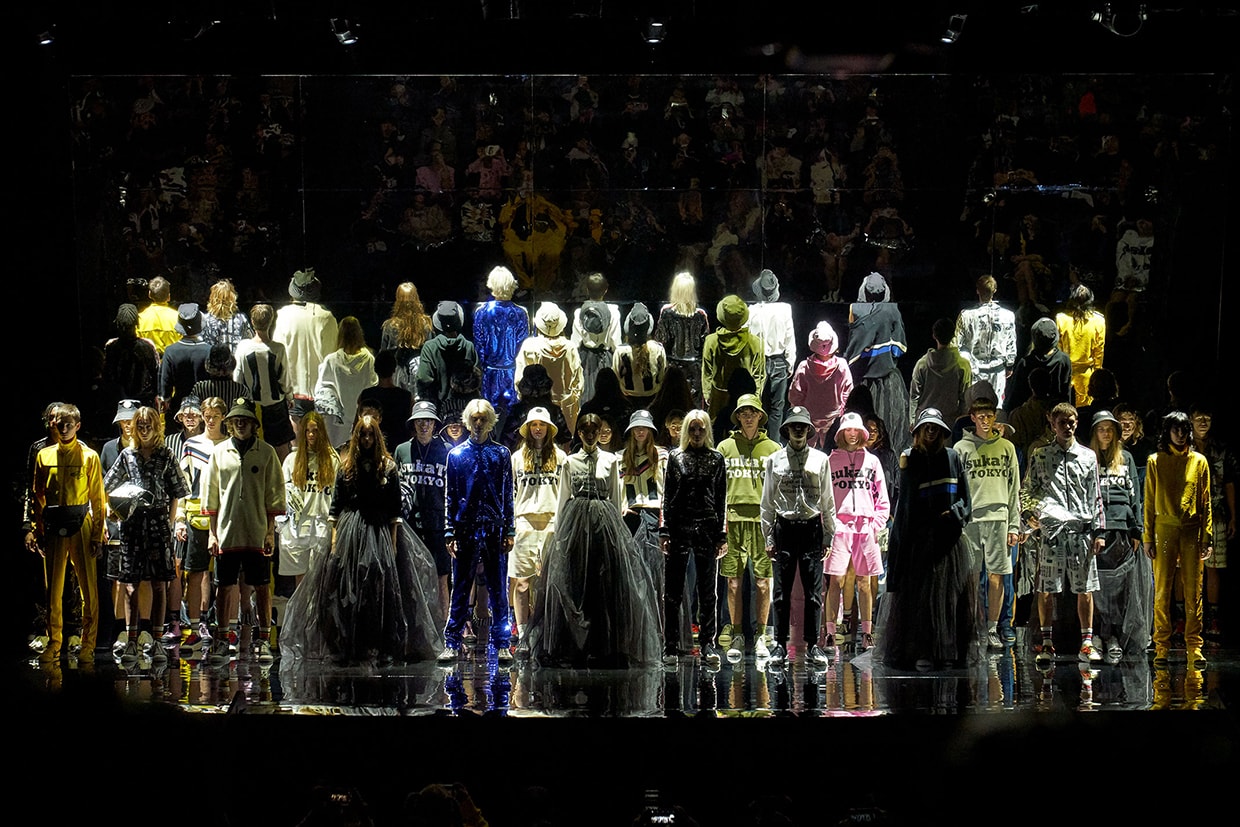 Working with a brand like Onitsuka Tiger presents challenges for a new creative director looking to shake things up. The brand is set to celebrate its 70th anniversary next year, and brings with it a long-standing heritage, especially in the minds of its Japanese customers. "A man, probably 80 years old, was having Onitsuka Tigers when he was young," says Pompilio, "It's a big history. When you work with somebody so recognizable and such a statement for Japan, its very interesting, its really interesting for me." Staying true to this heritage, while also modernizing the label's image, is the cornerstone of what Pompilio is trying to do. "It's all about respecting the history," Pompilio answers when asked about working with the ASICS-owned brand, "because you cannot do exactly what you want to do. You cannot destroy what other people in the past created for you."
"It's all about respecting the history. You cannot destroy what other people in the past created for you."
References to Onitsuka Tiger's heritage appear throughout recent collections, with footwear in particular acting as both a nod to the past and a link to the future. Pompilio's footwear designs fall into different categories, creating a clear line from the brand's heritage to its future. "We have the seasonal story, where we design shoes completely from the beginning," he explains, "and we have the middle story where we take some historical shoes but we change the details, to make a link between the heritage and the new."
As well as footwear — which Onitsuka Tiger is arguably best known for — Pompilio references the label's history through his apparel and accessories. The brand's Spring/Summer 2019 collection was unveiled in a converted movie theatre at the end of Tokyo Fashion Week, and featured subtle nods to the lineage of the label. Key touchstones included Onitsuka Tiger's legacy in athletics and sportswear, as well as its pop culture pedigree, including a yellow tracksuit as a not-so-subtle nod to the iconic Kill Bill outfit and accompanying Mexico 66 sneakers.
"The last collection was inspired by different kinds of sports, from ballet to rugby to soccer, mixing together," Pompilio explains. These sports influences were added to Pompilio's own background as a designer, and his focus on pret-a-porter. "This is our DNA, we cannot do evening chiffon dresses for women and tuxedos for men, because we're coming from sportswear," he explains of his design philosophy for the label, "We bring it up in a pret-a-porter way, but always from the sport we need to start."
Although Pompilio's apparel is heavily influenced by Onitsuka Tiger's history, the brand's sneaker-focused legacy gives him more leeway. "The main business is sneakers and the history is attached especially to the sneakers," he explains, "the approach to apparel is different, you are a little bit more free than on sneakers. You can move a little bit more."
Pompilio's work for Onitsuka Tiger mixes the label's sportswear heritage with his fashion background, but the designer is also keen to bring his own identity and ethos to the brand. The show notes for Spring/Summer 2019 spoke of the collection's intention to celebrate love and relationships that transcend regional identities. "I'm born in Italy and I have my apartment in Milan, but I feel myself more part of the world and I think this is very interesting," Pompilio answers when asked about the collection's self-described international outlook, "I see this as a luxury thing. To me, to be international today is one of the most important things and I would like to give this message through my clothes. I want to see people all over the world dressing like this. I don't care, for me that's very important."
Join Our Discussions on Discord
The HYPEBEAST Discord Server is a community where conversations on cultural topics can be taken further.