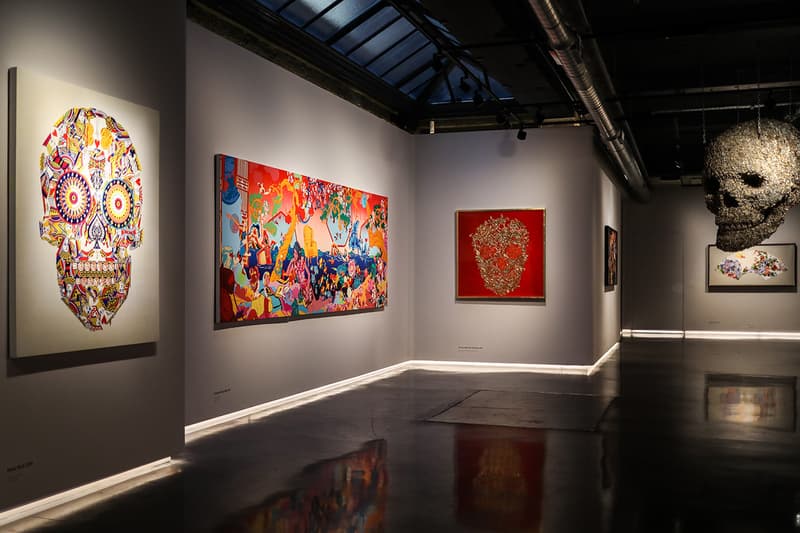 1 of 23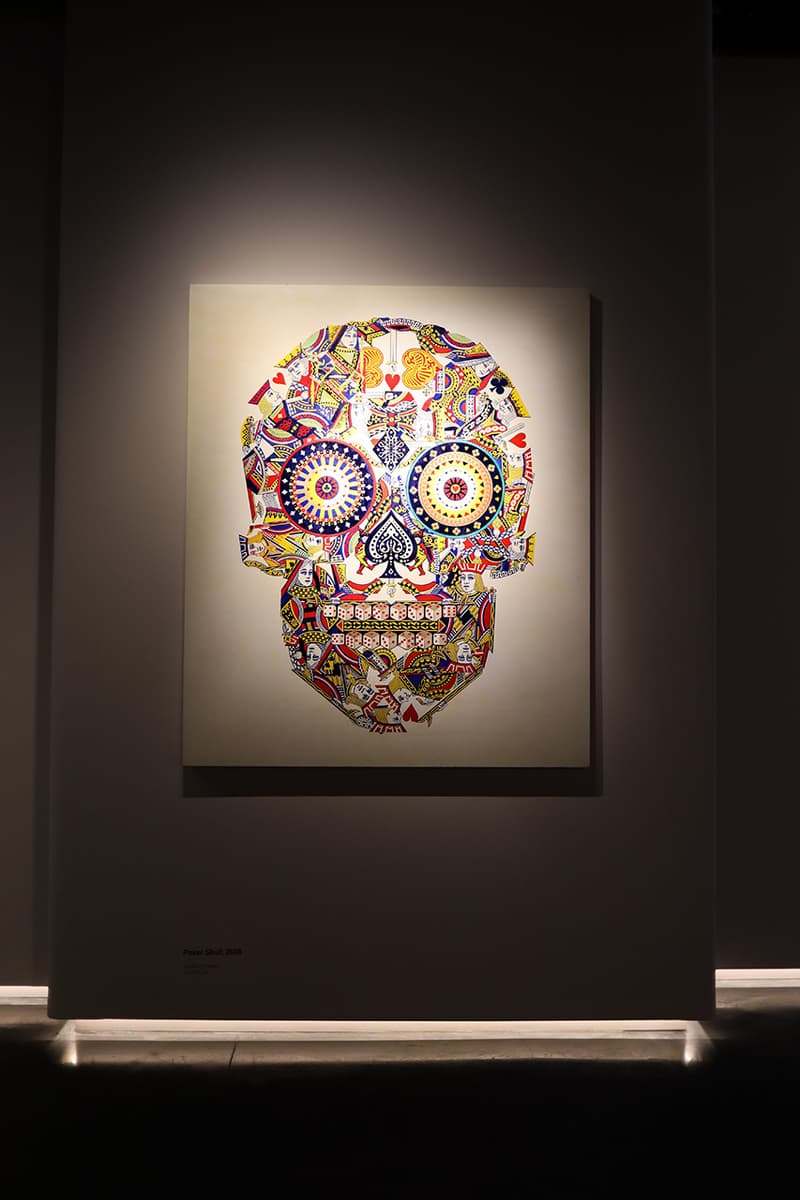 2 of 23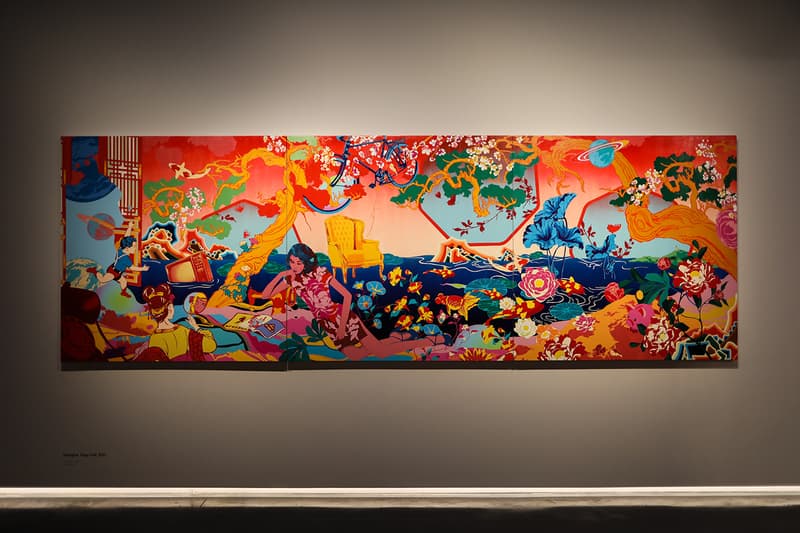 3 of 23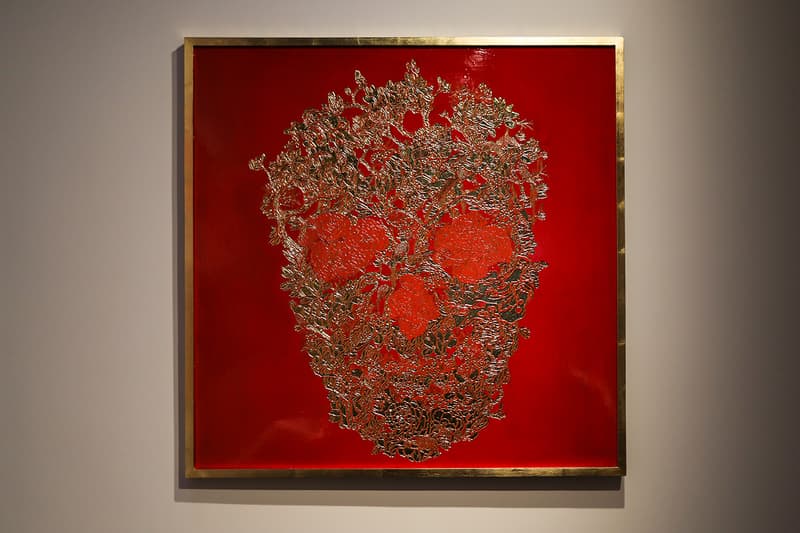 4 of 23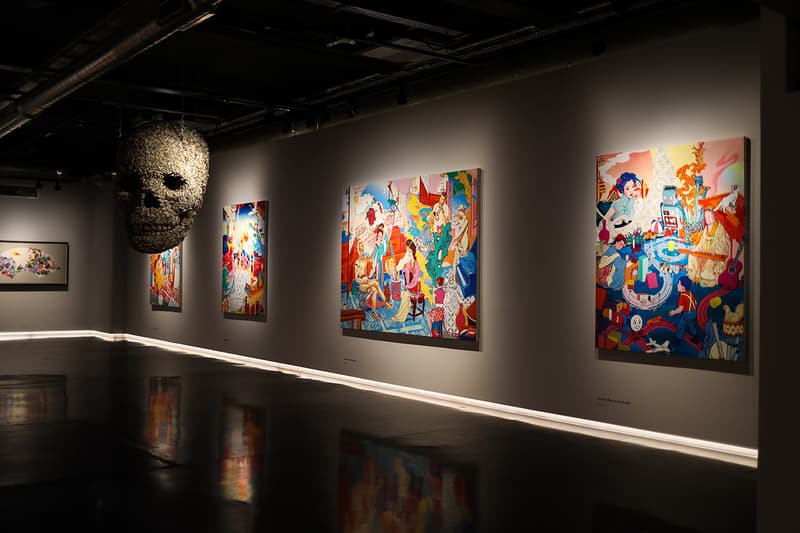 5 of 23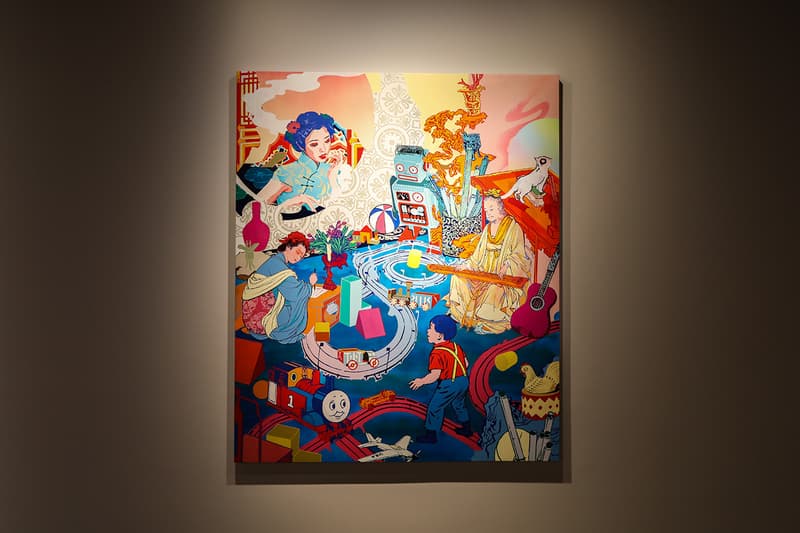 6 of 23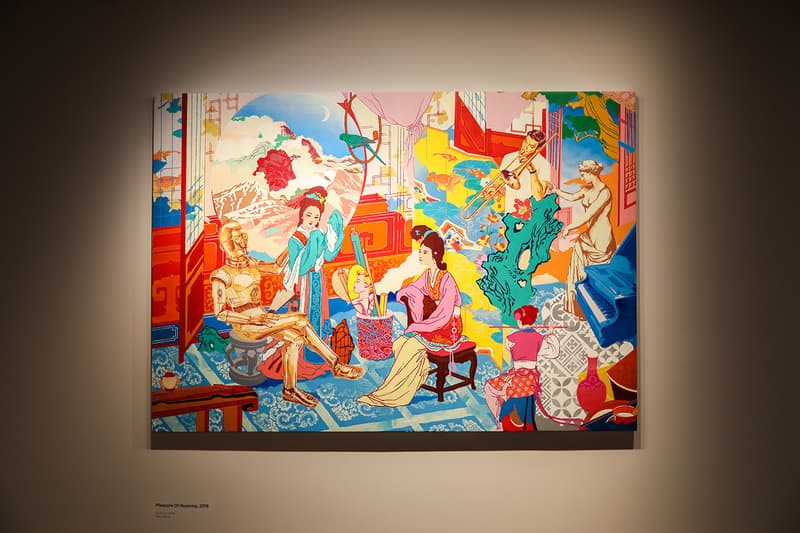 7 of 23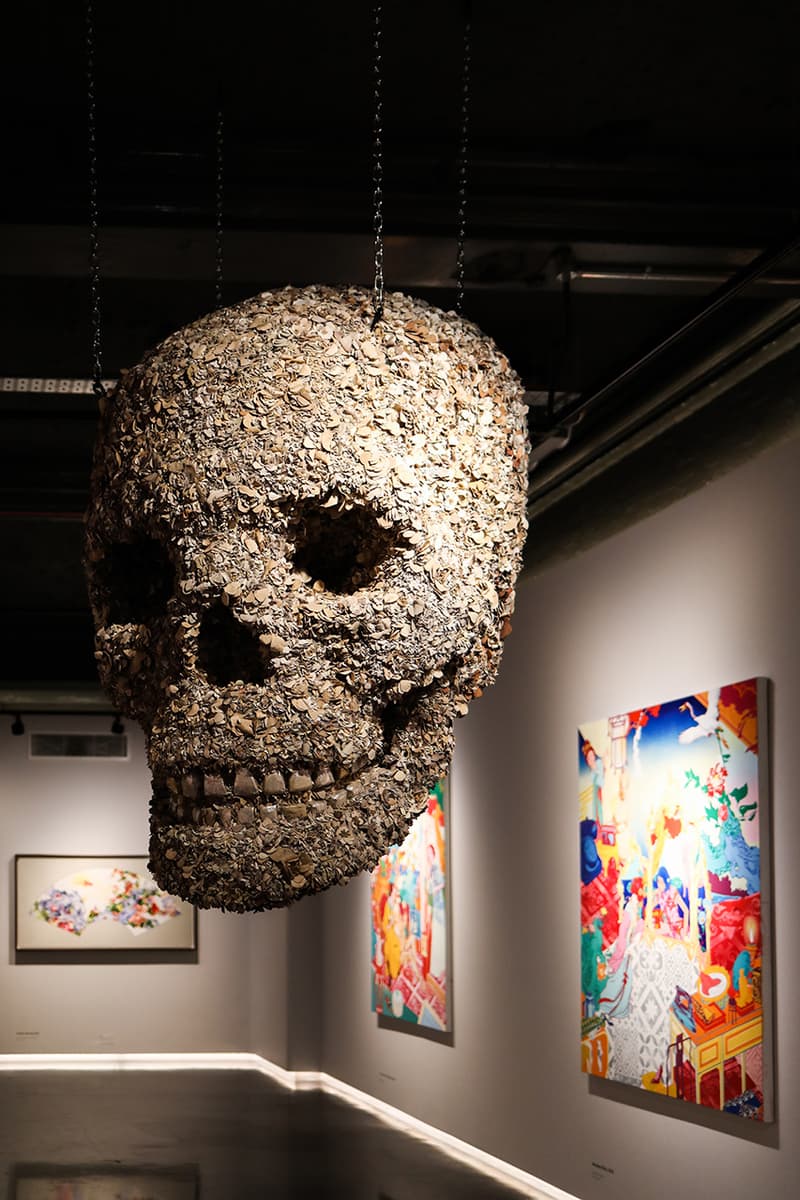 8 of 23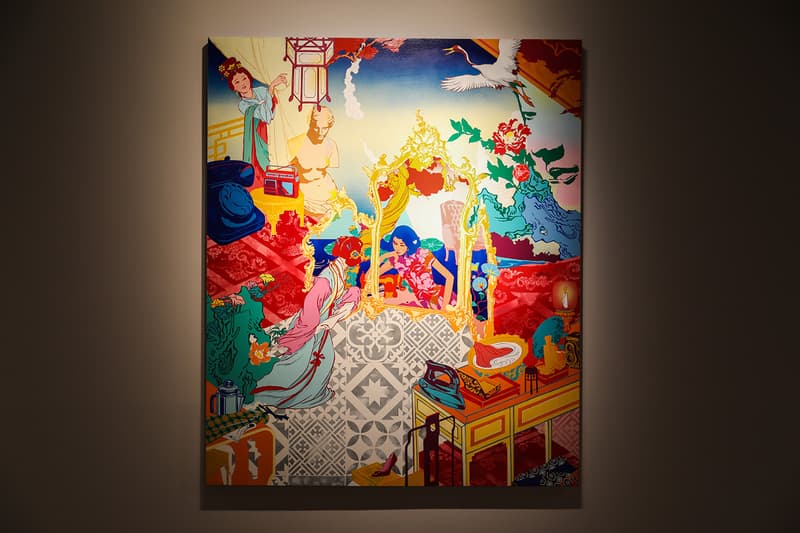 9 of 23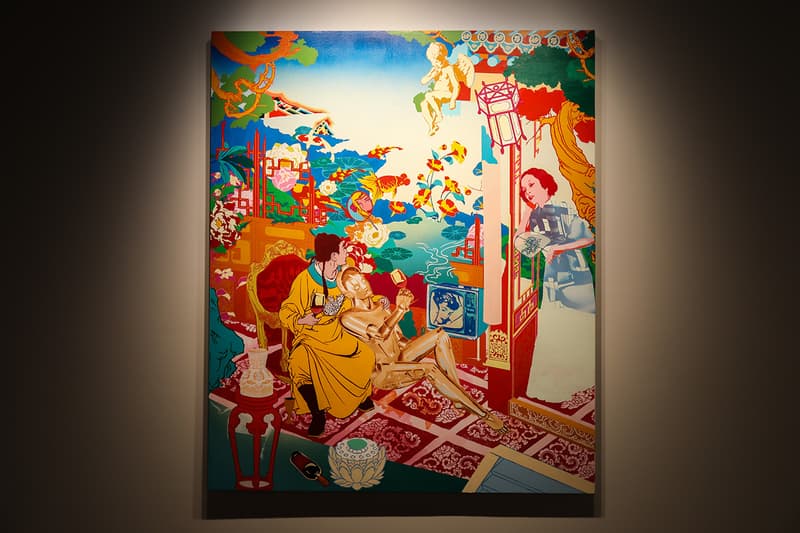 10 of 23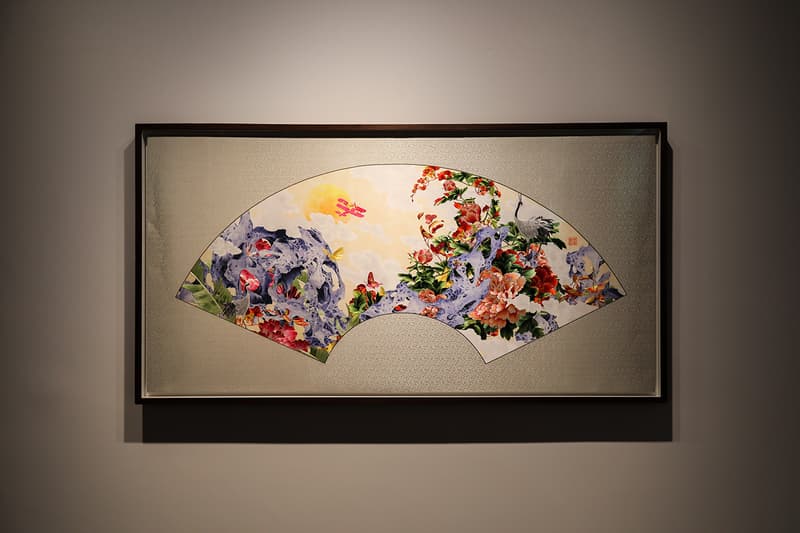 11 of 23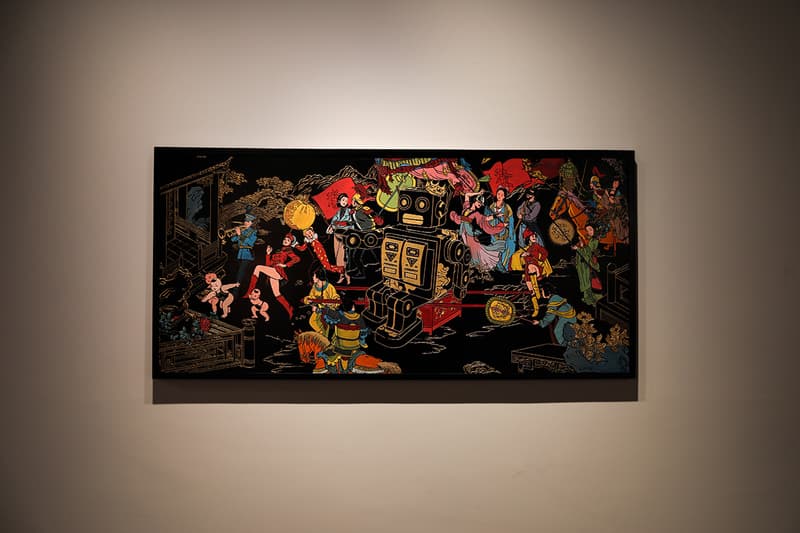 12 of 23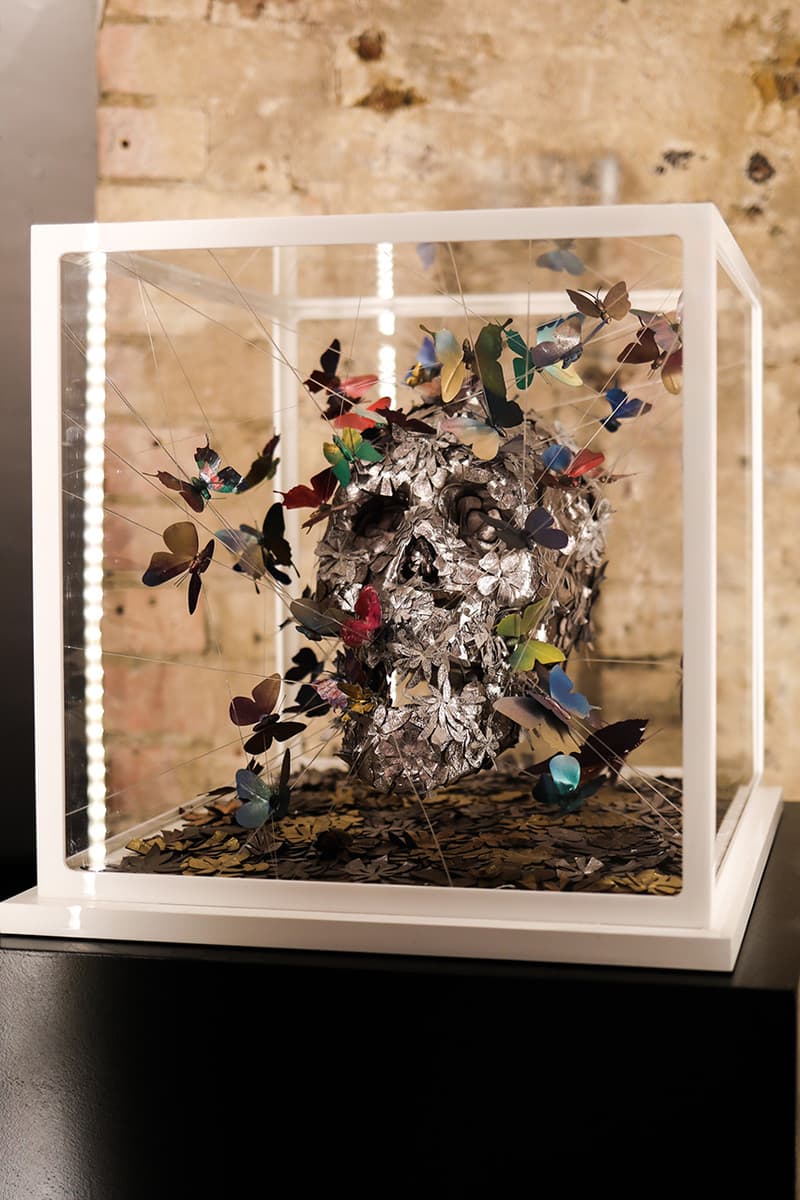 13 of 23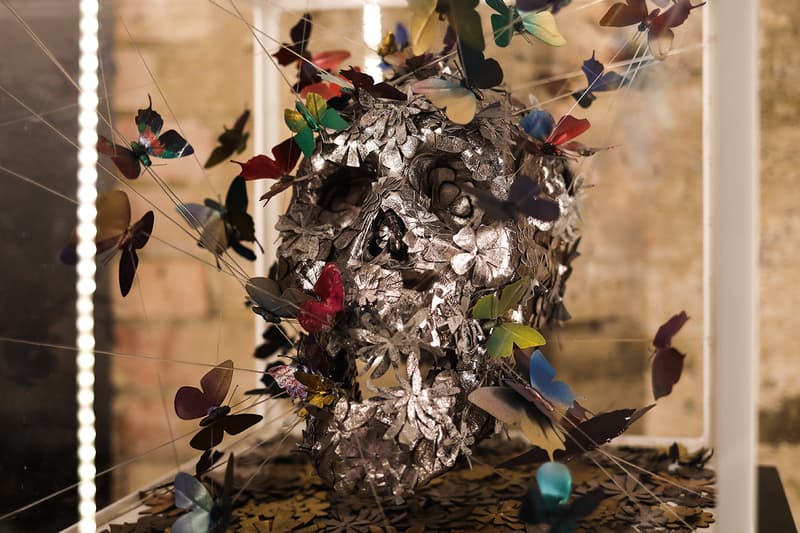 14 of 23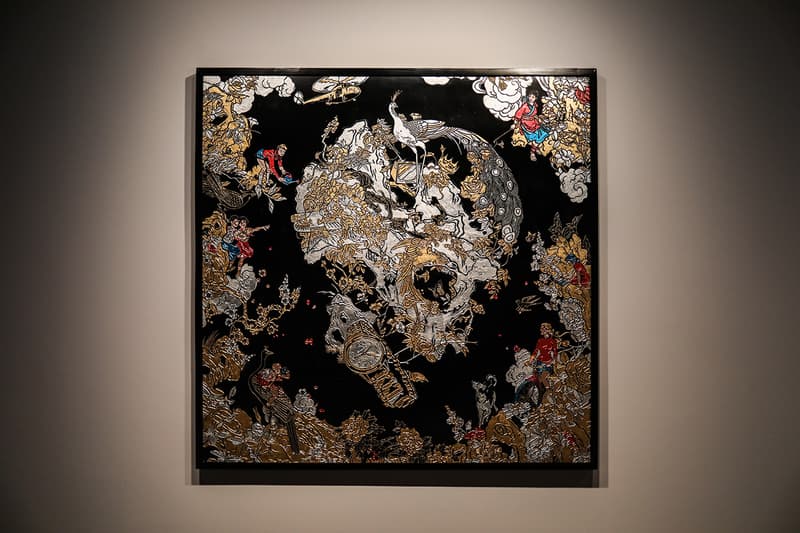 15 of 23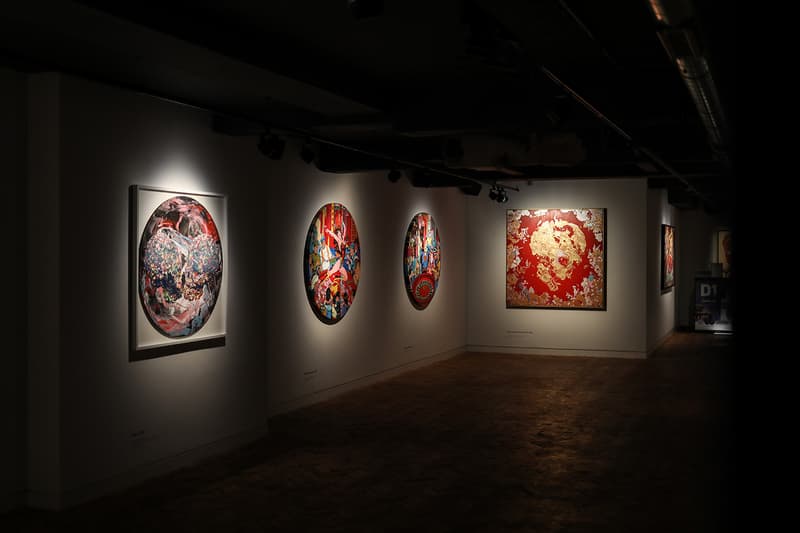 16 of 23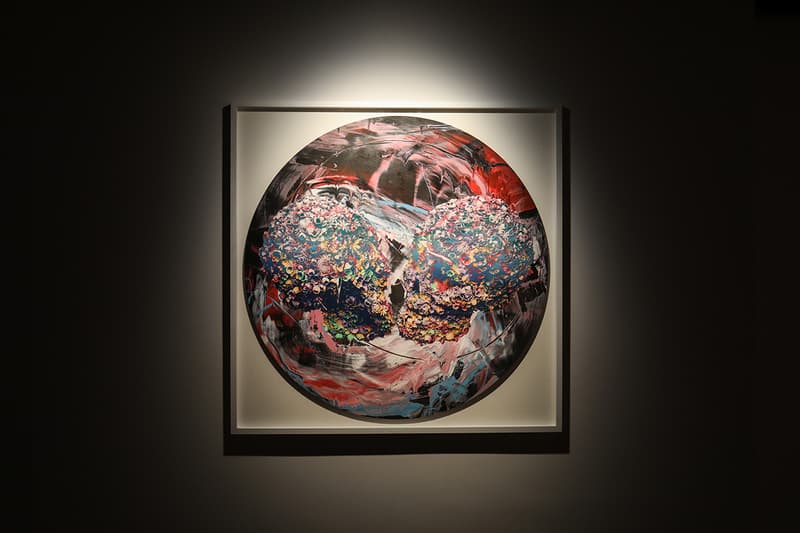 17 of 23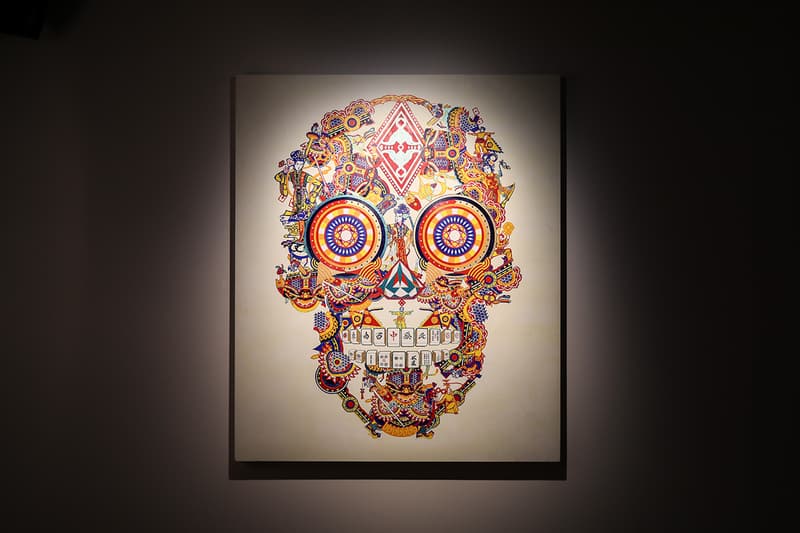 18 of 23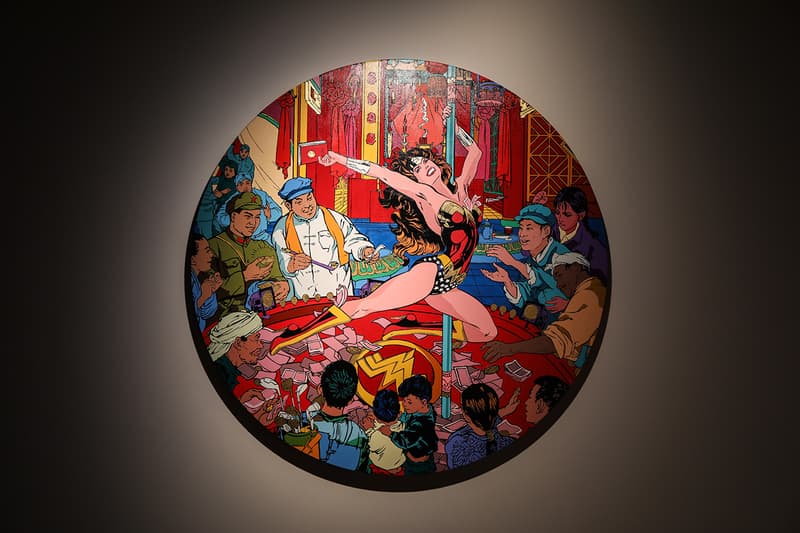 19 of 23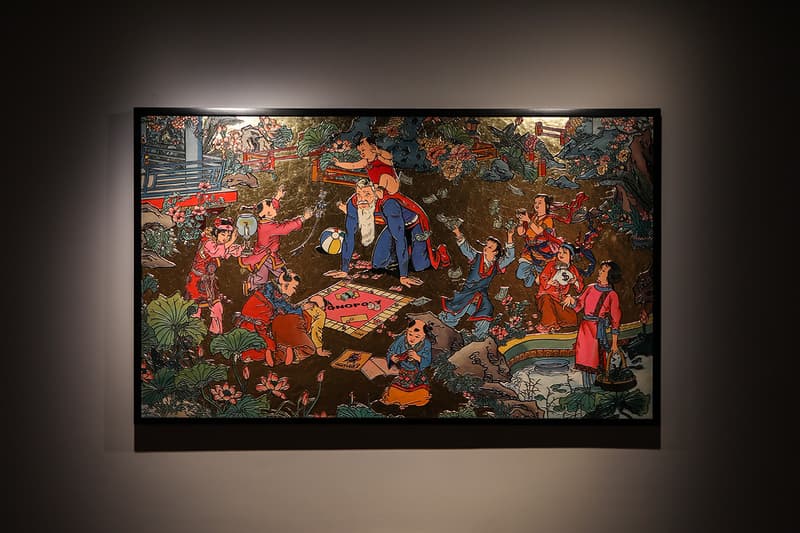 20 of 23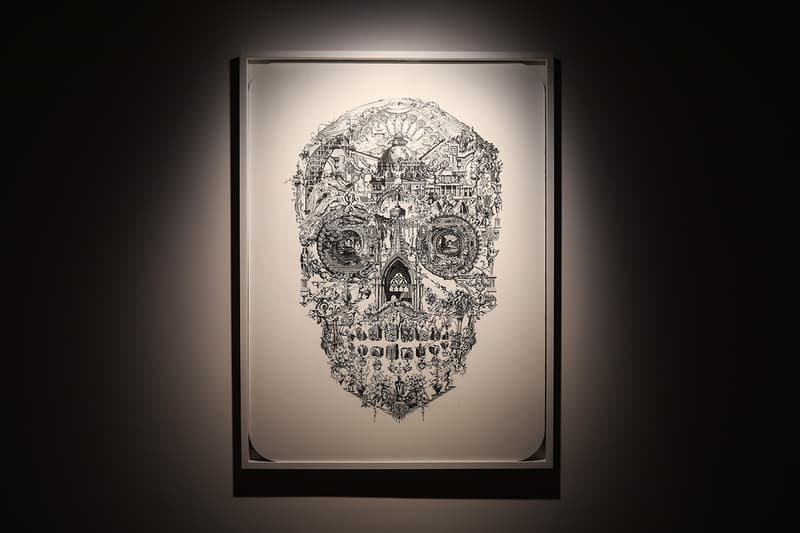 21 of 23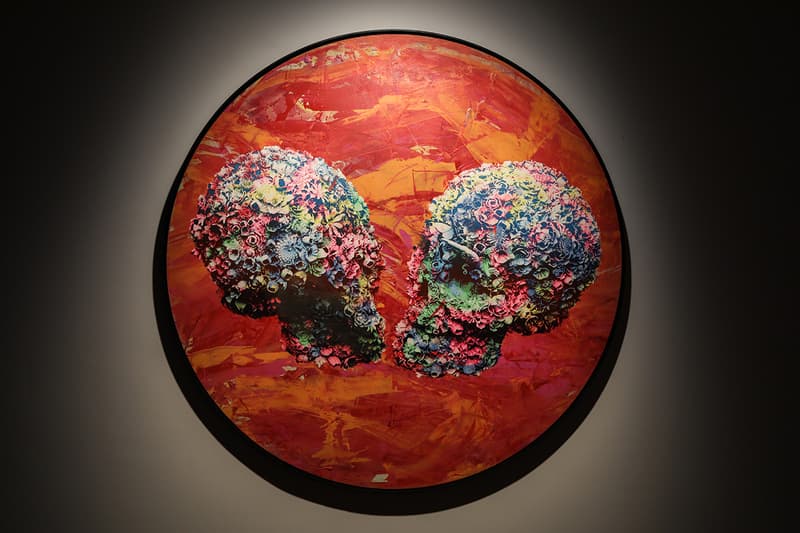 22 of 23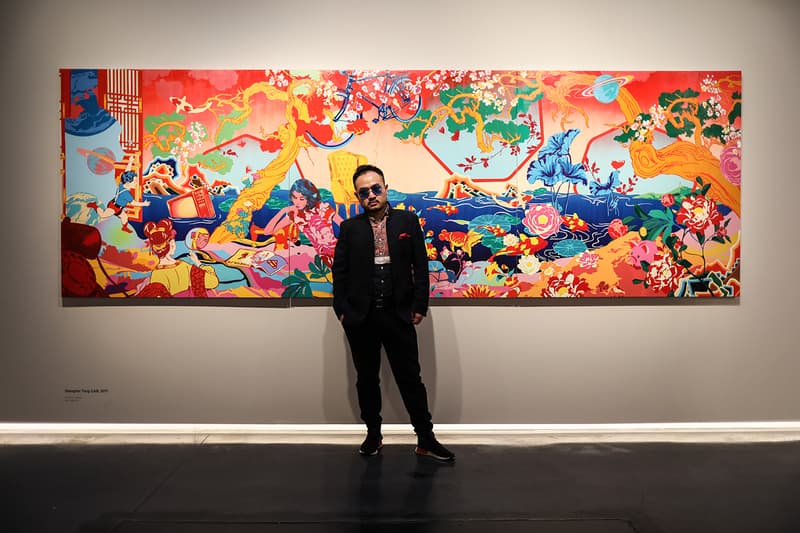 23 of 23
A Look Inside Jacky Tsai's "Reincarnation" Exhibition at Unit London
Spotlighting an intricate skull sculpture in honor of Alexander McQueen.
---
Jacky Tsai is a leading Chinese pop artist recognized for his meticulously-crafted artworks that portray eclectic subjects gleaned from western pop culture alongside distinct cultural identities. He recently launched a new solo exhibition at Unit London entitled "Reincarnation" with works that feature famous superheroes such as Superman and Wonder Woman embedded in ancient eastern landscapes.
The extensive presentation sees new works by Tsai such as installation, sculpture, and fashion-influenced works. The centerpiece of the show is the artist's floral leather Skullpture that is currently hanging in the gallery. The piece is an homage to the late British fashion designer, Alexander McQueen.
"By innovatively blending Chinese craft tradition – lacquer carving, painted porcelain, silk embroidery, and Guohua painting – with western pop iconography, the works stimulate new ideas relating to beauty, mortality, and identity," said the gallery in a statement. Get an exclusive look inside the exhibition in the gallery above and then head over to the Unit London's website to learn more. "Reincarnation" is on view through December 22.
Elsewhere in art, VHILS is set to launch the first-ever solo exhibition at Wynwood Walls in Miami for Art Basel 2018.
Unit London
3 Hanover Square
Mayfair, London W1S 1HD, UK