Kobe Bryant Is Getting His Own ESPN Show
It's called 'Detail.'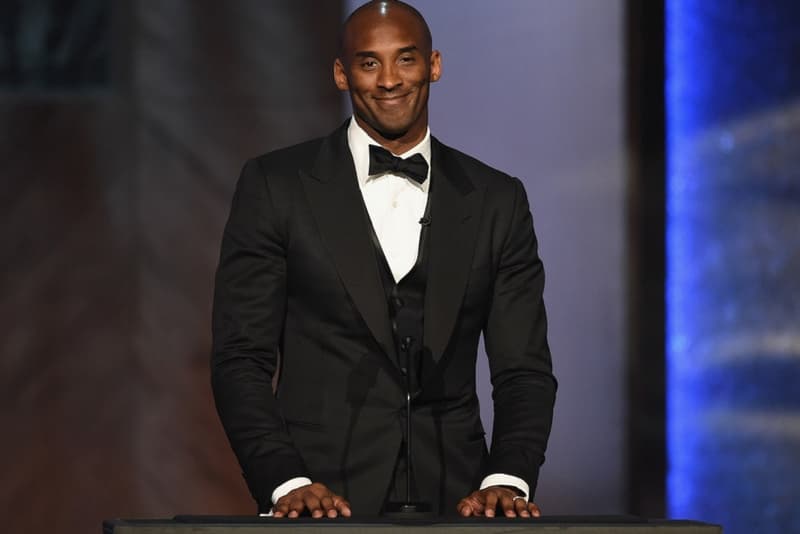 Now retired from professional basketball, Kobe Bryant is still doing pretty well for himself. In recent months, the NBA icon has helped Nike create the "City Edition" jersey, dropped a short film, received special retirement shoes and T-shirts, and more. Continuing to branch out and expand his career prospects, Bryant is now getting into television. Specifically, the 39-year-old is teaming up with ESPN for a new sports analysis program.
A joint venture between Bryant's Granity Studios venture and ESPN, Detail was announced earlier today during the Television Critics Association Press Tour (TCA). Kobe Bryant serves as the effort's primary writer, producer and host; the series' content will revolve solely around basketball. Previously, Bryant worked with ESPN for a "limited run" of NBA Countdown's Canvas City and partnered with them for MuseCage Basketball Network vignettes.
"Studying game film is how the best get better. It's the university for a master's degree in basketball," Bryant shared via an official press statement. "I learned how to study film from the best coaches of all time – Phil Jackson and Tex Winter. Detail provides an opportunity to teach that skill to the next generation on large platform with ESPN."
Kobe Bryant's Detail is set to debut in March 2018 on ESPN.