The Rick Owens Geobasket Sneaker Gets an IKEA Makeover
The use of FRAKTA bags for custom pieces strikes again.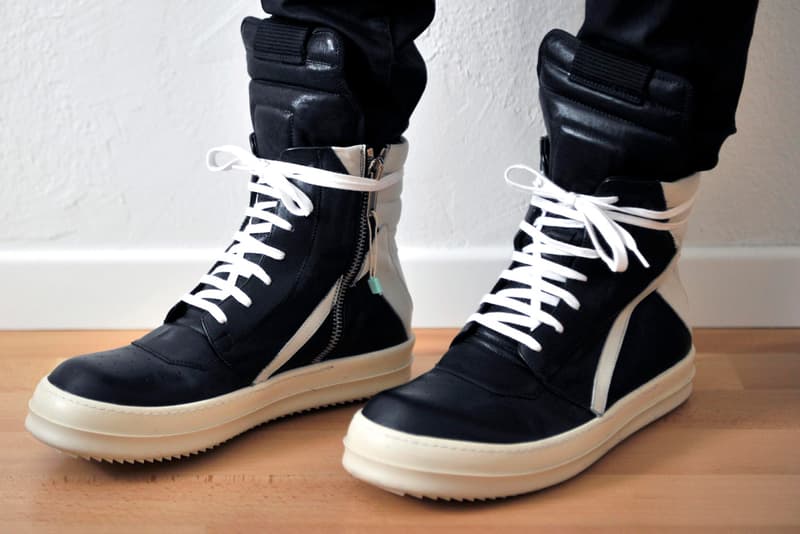 Customization of one's own articles has been a major motif in fashion lately. Last year, many were taking FRAKTA bags from IKEA and suturing them into garments. While the practice has died down a bit, it seems the trend has returned and someone applied the technique onto the popular Rick Owens Geobasket sneaker model.
Setting the lux sneaker as the canvas, the shoe is reworked in its entirety — except the white sole — with the blue woven sack, while straps from the shopping accessory are used to emblazon the tongues with bold "IKEA" lettering. There's no word on who actually did the custom but you can check out the creation below.
Check an image of the custom below. In other footwear news, Nike's Air Vapormax "BHM" iteration pays homage to Olympian Colin Jackson.