How Lakers Legend Kobe Bryant Helped Nike Create The "City Edition" Jersey
Inspired by his Black Mamba moniker.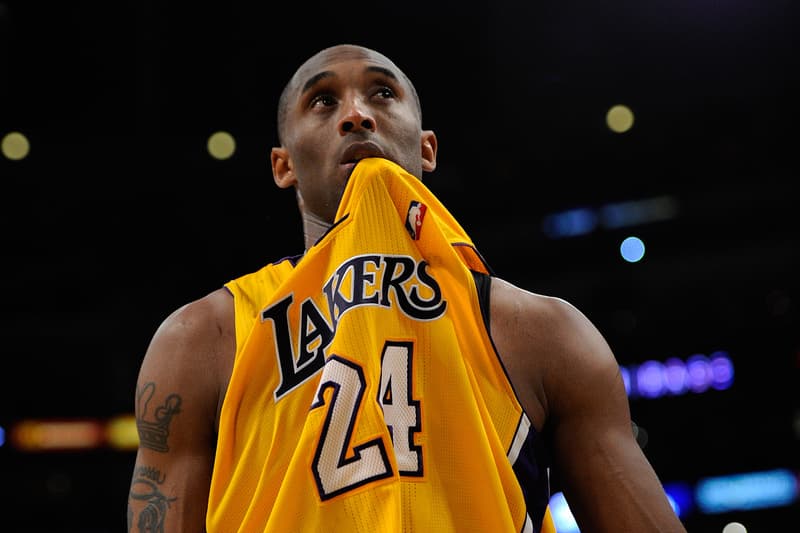 On Wednesday, Nike and the NBA unveiled a new line of "City Edition" basketball jerseys, paying homage to the loyal fans of each team. As part of the new offerings, a Kobe Bryant-inspired Lakers jersey featuring a black colorway with shadowbox numbers and a snakeskin-like print took the spotlight. The jersey also features, an "LA 24" on the belt buckle and the Nos. 8 and 24 under the flap of each leg of the shorts. Nicked-named after Bryant's famed "Black Mamba" moniker, both Nike and the Los Angeles Lakers asked the legend for advice on how to design it.
Bryant immediately knew what he wanted to do for the design; it would reference his nickname that stuck with him throughout his career. Bryant talked with ESPN about his involvement in the design. Bryant stated:
"The snake came to me immediately. It came to me so fast, I was thinking, 'This can't be that easy. This idea is not going to work.' I spent months trying to talk myself out of it. But in the end, simplicity always wins.

Black added a level of mystery. You watch athletes run up and down the floor, but you don't know what is inside of them. And that's what the black mamba stands for — what is inside of you. It doesn't stand just for me. It stands for an attitude that should be inside of you when you put the Laker jersey on. You should play with a killer approach."
The Lakers will wear the jerseys on January 26 for a game vs. The Chicago Bulls. The team will also wear the jerseys for home games against Oklahoma City (February 8), Dallas (February 23), Miami (March 16), Milwaukee (March 30), Minnesota (April 6) Houston (April 10) and against the Clippers (April 11).
Bryant had his Lakers jersey numbers, 8 and 24, retired by the team on December 18. In case you've missed it, here are Kobe Bryant's most iconic NBA moments shot by Andrew Bernstein.
The NEW Nike "City" Jersey for the Lakers has been officially revealed by Nike! I absolutely love the "Black Mamba" snake skin. Sickest jersey ever! pic.twitter.com/nf9LVRFW2v

— Chris Manning (@LD2K) 2017年12月27日