Best New Tracks: Lil Uzi Vert, Skepta, Lil Peep, Jay Rock, Tyler, the Creator and More
Hottest releases from week two of 2018.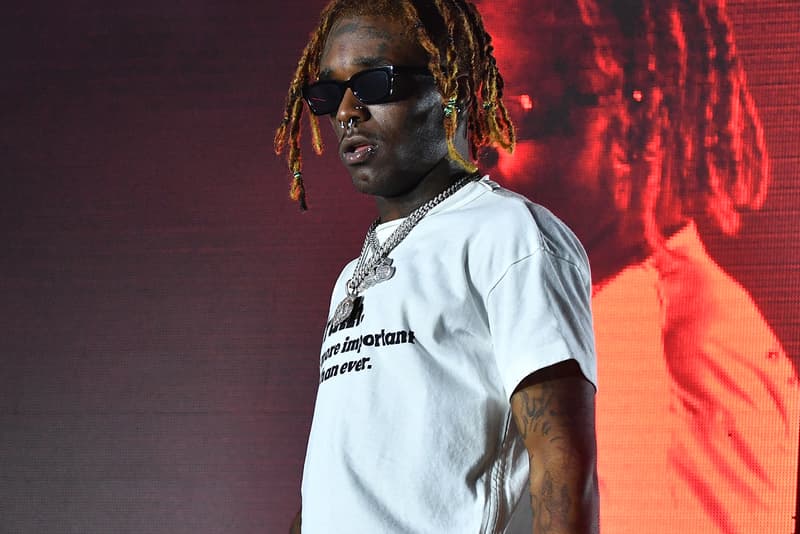 For this week's music roundup, we saw a slew of new major releases following the sluggish post-holiday window last week. Picking things up this week however, were the likes of Lil Uzi Vert, Jay Rock, Skepta, Xavief Wulf, Jorja Smith and Stormzy among others. Also grabbing the headlines was Lil Pump who announced he was officially a free agent after voiding his contract with Warner Bros Records earlier this week, while TM88 – the producer behind one rap's biggest singles last year with Lil Uzi Vert's "XO Tour Llif3" — told the world he was never compensated for his work on the record. Dr. Dre also was in the news after he told ESPN that he's "working on a couple songs" for the long-fabled Detox album all-while several hackers took over a police radio frequency this week and broadcasted N.W.A's "F*ck Tha Police" on repeat.
Check out the best new music releases from the week down below and let us know what you think in the comment section.
Kali Uchis, Tyler, The Creator & Bootsy Collins – "After The Storm"
Colombian songstress Kali Uchis joined up with longtime collaborator Tyler, the Creator this week and legendary singer-songwriter Bootsy Collins for a brand new track titled "After The Storm." This arrives on the heels of Lana Del Rey's 'L.A. to the Moon' tour that she'll be embarking on next week. Listen in below and stay tuned.
Xavier Wulf & Skepta – "Check It Out" (Remix)
Memphis rapper Xavier Wulf has built a solid reputation over the past few years as one of the hottest acts from the underground. This week, Memphis-based spitter unveiled what may be his biggest look yet – a guest verse from the king of grime himself, Skepta. The Squat Beats & Go Grizzley-produced remix also arrived this week with an official video featuring a cameo appearance from A$AP Rocky himself.
Onra – "No Question"
Acclaimed French sound designer Onra has announced a new album for 2018 earlier this week and dropped the project's first single titled, "No Question." The track bares the Parisian producer's trademark future-funk aesthetic that's backed with a smooth bassline and melody. Listen in below.
Marshmello & Lil Peep – "Spotlight"
EDM producer and DJ, Marshmello, recorded a song with Lil Peep before he passed away late last year. While Marshmello debated releasing the track, Peep's mother personally reached out and asked him to drop the song. Check it out below.
Lil Uzi Vert, TM88 & Southside – "Mood"
Following several teasers on Twitter, Lil Uzi Vert, TM88 and Southside finally liberated their long-awaited collaborative track this week and as expected, the song exceeds expectations. The track also serves as the first official record from all three artists in 2018. Check it below.
Jorja Smith & Stormzy – "Let Me Down"
Following successful 2017 campaign, Jorja Smith shared her first new track of the year – an instantly relatable ballad titled "Let Me Down" featuring UK grime artist Stormzy. The track was was debuted on Beats 1 as Zane Lowe's World Record yesterday and very like to remain on rotation for weeks to come.
Jay Rock, Kendrick Lamar, Future & James Black – "Kings Dead"
TDE is looking to carry over their success from 2017 onto the new year starting with one of Top Dawg's silent kings, Jay Rock. This week, the Watts-based rapper dropped off a monster record with Future, Kendrick Lamar and James Blake titled "Kings Dead." Not to mention it was produced by Mike Will Made-It — stream below.
SahBabii – "Watery"
After channeling Mario Kart for his "Marsupial Superstars" video, SahBabii is back with a new mellow track off Squidtastic. Slowing things down, SahBabii runs through just how fluid he is with relaxed bars overs an infectious beat. The piano-led track serves as the lead single for the fledgling artist's latest mixtape which dropped at the start of the year.
Listen to "Watery" below and let us know what you think about the latest track from SahBabii.
For more music news, Bones recently released his new ghostly single, "Oh No!."
Bones – "Oh No!"
After catching fans off guard with this Fred Durst-assisted "Resurrection" track, Bones shared his first new single for 2018 this week titled, "Oh No!." As usual, the TeamSESH rapper continues to showcase his trademark, sinistering underground sound.
Maxo Kream – Punken (Album)
While spending most of 2017 building his notoriety, revered Texas rapper Maxo Kream is starting his new year off with a splash by dropping his long-awaited debut album, Punken. The 14-track LP puts Kream's rhythmic flow on full display, as the Houston native shares vivid tales of gang life and drug sales over spacey, bouncy productions. Peep below.
Be sure to check out our previous music roundups for the best drops of weeks past.