Plastician's 'Wavepool 2' Mix Emerges From the Depths of SoundCloud
The producer explains the latest obsession.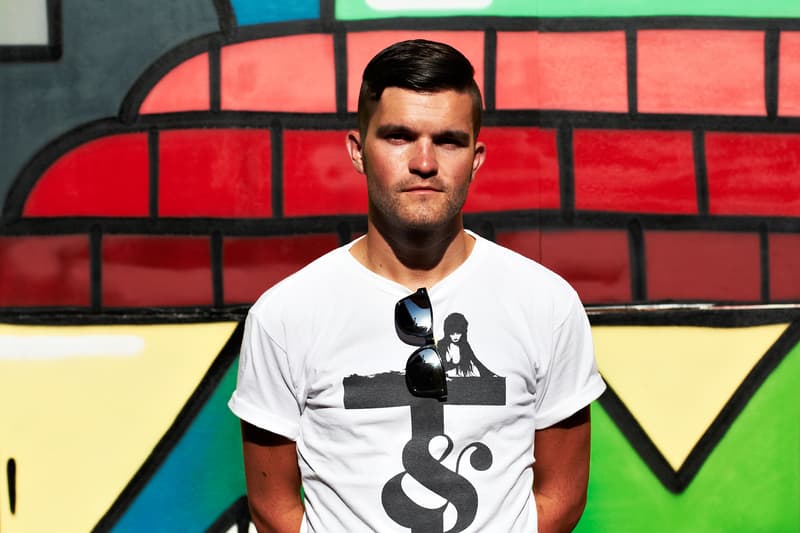 SoundCloud legend Plastician has recently dropped a new compilation mix, titled Wavepool 2, featuring 29 tracks by various artists at the forefront of the internet's latest subgenre fixation, "wave." Comprised of cuts conjured up by enigmatic producers such as Klimeks, Kareful, Skit, Sorsari, Deadcrow, Anubis XIII, Hnrk, Noah B and Brothel, the 71-minute project is a soaring mix marked by icy synth chords, syrupy trap hooks and throbbing bass.
Listen to Wavepool 2 below then read our interview with Plastician to find out more about the chilling subgenre that's gaining significant traction on SoundCloud.
For those who are unfamiliar with the subgenre, what does "Wave" sound like and what is it influenced by?
Wave draws influence from American rap/trap/drill music, fusing it with elements of bass music such as grime or dubstep production. It's like a melting pot of styles and is instrumental-based, although a lot of the beats would suit rap vocals, in recent times the sound has come more into it's own and it's beginning to sound more unique when compared to your typical rap instrumental.
How did the movement start?
It was birthed out of SoundCloud really, lots of young producers influencing each other, labels and collectives beginning to huddle together artists who compliment each other sonically which solidified corners of the sound and created a community online.
In the past couple of years, more and more events and tours have popped up and these producers are meeting and performing together in real life. I see a lot of label merch at shows as well; fans are making an effort to come out and meet each other, too, which has created a good group of "heads" at cities dotted around the globe.
How did you go about putting together this compilation?
In 2015, I made a mix based around the sound that was emerging and wanted to do another for the tail end of 2016. When I got the idea of getting 100% exclusive material for the mix, I began compiling and saving bits from people for it. It took a lot longer than planned – almost nine months in total!
You recently stepped down from your 14-year-old show partnership with Rinsed FM. What was your decision behind this?
For me, it was just about becoming more independent with my broadcasting. Initially, I just wanted to broadcast my shows via my own platform. Since making the decision, I became involved with some friends who were making VR environments and playing music to them. I had an idea of DJ'ing live inside one of the environments via Facebook and it snowballed from there.
What can we expect next from you?
Next is the new Unreality Journeys venture, which is a VR/entertainment/art/music platform. We're currently building apps as well as more ways to interact with the broadcasts inside VR. I'll be broadcasting my radio shows through the platform starting on August 20, and will also be in charge of curating the musical talent to showcase on the channel after that.
I'm lining up some special audio visual broadcasts which people will be able to enjoy in 360-video on Facebook, as well as ways to enjoy the shows in true VR through a Vive or Oculus system. It's very exciting how fast things are moving on that venture and expect it to become a major part of my day today.
To begin, lock in on Sunday, August 20 at 8 p.m. BST to watch me live in the mix; you'll also be able to interact via comments which will effect the virtual environment I'll be broadcasting from. It's a lot of fun, and I'm excited to see how people react to it!
Image Credit

Earth Agency
Join Our Discussions on Discord
The HYPEBEAST Discord Server is a community where conversations on cultural topics can be taken further.