Louis C.K. Will Play Himself and Guest Star on 'Family Guy'
Ryan Reynolds, Bill Maher, Ian McKellen and are also coming to Quahog.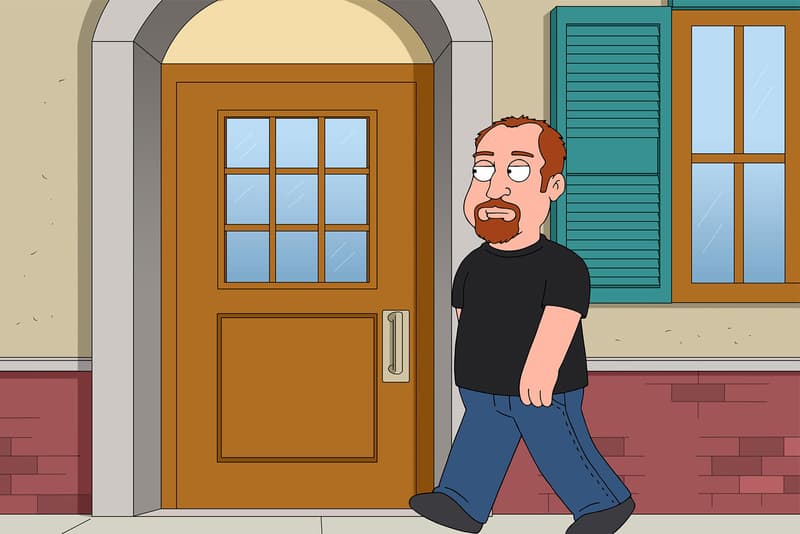 Two beloved entertainment industry figures have been enlisted for guest appearances on Family Guy. Set to appear in the popular animated series' fifteenth season, The Good Place actress Kristen Bell and actor/comedian Louis C.K. will become Quahog's latest additions in the coming months. As revealed by Entertainment Weekly, Bell will play one of Brian's "possible love interests" and is booked for one of the program's November episodes. Louis C.K. will play himself in season 15's debut, which is billed as a sort of Emmy Awards satire; TV stars Ty Burrell, Sofia Vergara, Julie Bowen and Bill Maher will also have roles in the same show. Besides the aforementioned individuals, Ryan Reynolds and Ian McKellen will also make appearances in the new season.
According to Family Guy executive producer Alec Sulkin, Louis C.K. is a very enthusiastic supporter of the long-running FOX show. "He was incredibly down to earth and acted like we were doing him a favor by giving him the part," Sulkin tells EW. The Horace and Pete actor also spent some time hanging out in the "writers rooms" and explained his love of the show to everyone who would listen. In recent months, C.K. has received a wave of acclaim for his new Netflix special.
For those interested, the new season of Family Guy will premiere on October 1.