What Fashion Insiders Thought About Vetements' 2018 Spring/Summer Collection
"I don't think I will ever fully understand what is Vetements. Maybe that's the point."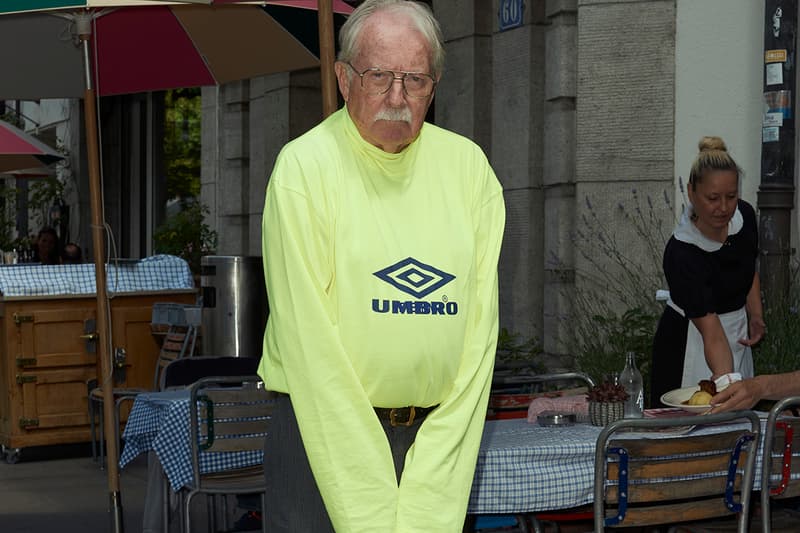 Paris Fashion Week Men's has just wrapped up, which means it's time to find out what some insiders really thought about the most-buzzed about shows of the season. We recently covered VLONE and today we turn our attention to Vetements.
Vetements recently announced that it was no longer doing fashion shows, with Guram Gvasalia saying to WWD that "There are simply just too many shows. I find it a little bit insane… the routine takes away the excitement." Originally it was thought that the brand simply wouldn't show at all for this season, so it was something of a surprise when the invites for "NOSHOW" started rolling. Plenty of people were eager to see just what Vetements had planned, so we decided to get some opinions from buyers and journalists about the brand. Like before, anonymity is given to those who wanted it. Read on to see just what people thought about the "NOSHOW."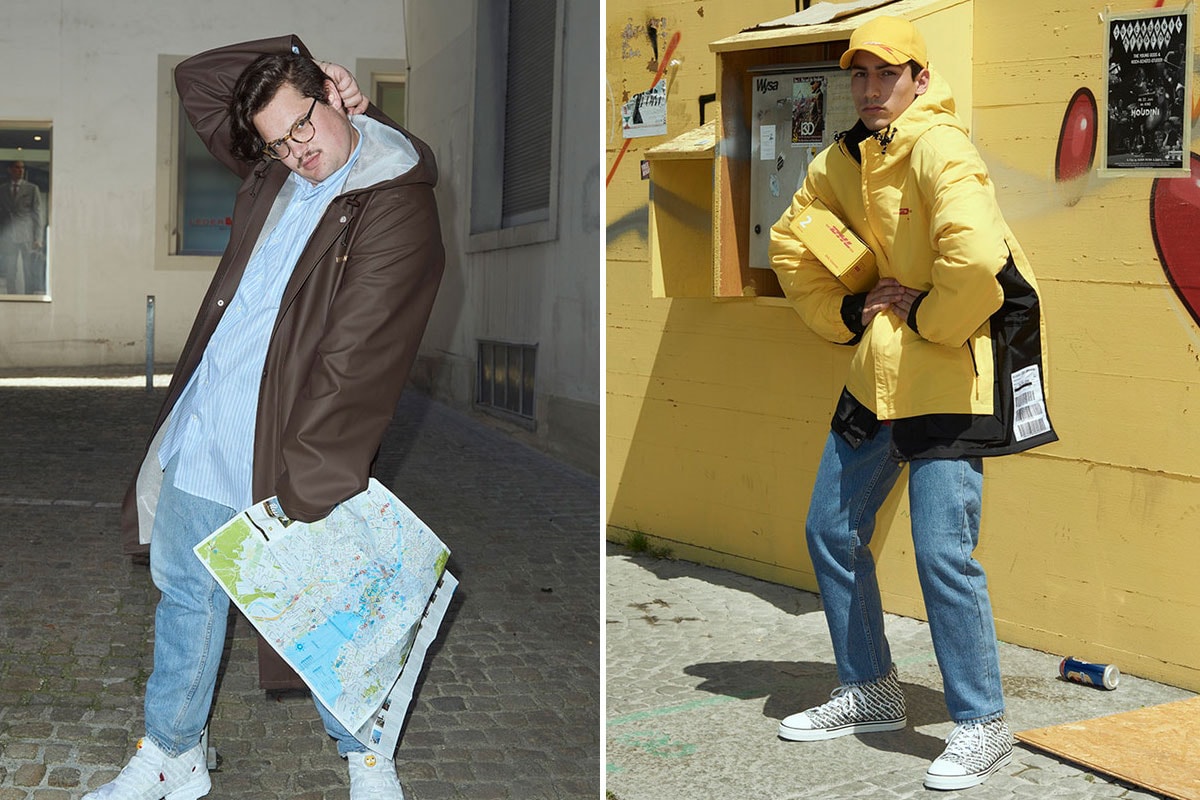 "The Gvasalias are either the cleverest duo in the industry or two comedians whose joke is on us all."
Anonymous Buyer
"I don't think I will ever fully understand what is Vetements. Maybe that's the point. The Gvasalias are either the cleverest duo in the industry or two comedians whose joke is on us all. Demna's academic and occupational qualifications are without doubt; you could argue he is the Martin Margiela for the Instagram generation. First there were the parkas that people started wearing which just said "Vetements'" then there was the furore surrounding Gosha in that DHL T-shirt. While some designer clothes feel like their quality justifies their retail price, it is difficult to say that Vetements' clothes do. The cuts and shapes are strange and not flattering to the body, the oversized Mackintosh raincoat they did made the wearer look like they had John Merrick's body.
To create such hype, and control the market and distribution like so is rather brilliant, especially as they don't do retail, only wholesale. The shows (or "NO SHOW" in SS18's case) and their invites are genius. The one held in Galeries Lafayette when the store was open for business was good, as was the season that followed which had the most eclectic bunch of 'models' in recent memory. SS18 though, imagine how much cash they saved doing that? While Rick Owens is building huge scaffolding installations at the Palais de Tokyo, the Super Gvasalia Brothers are hanging some glossy photos up of street-cast people, who all look like regular, normal types you pass on the street.
Isn't the desire created when you put something on the feeling that what you're wearing is special? Be it an ACRONYM coat, or some visvim boots, products like these are not cheap, and you certainly pay for the feeling of 'special.' With Vetements, what you're actually doing is paying the same kind of money to look well, normal. The only thing abnormal about looking normal is why you would pay so much to do so, like over £1000 GBP for a pair of collaborative Levi's jeans. It gets even stranger when you start thinking as a retailer: why would you not want this brand?"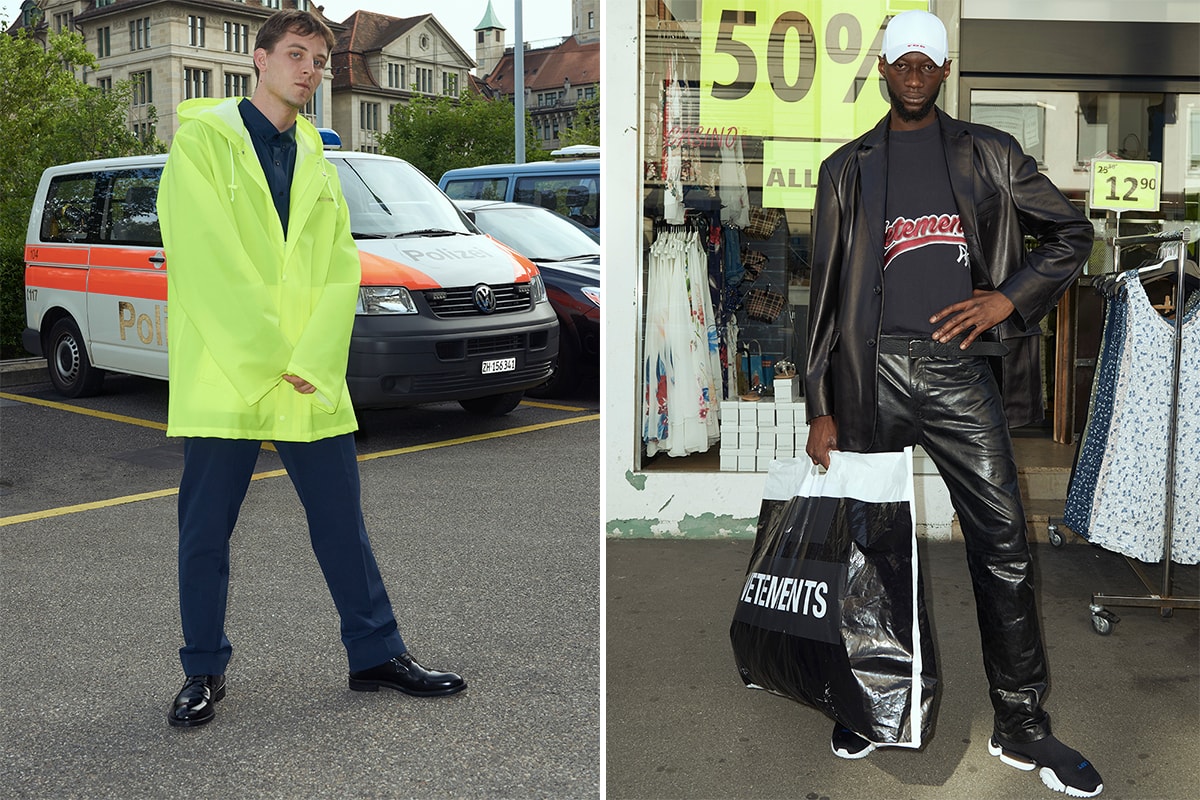 "SS18 though, imagine how much cash they saved doing that?"
Anonymous Buyer
"It is a bold level of cheek to hold a presentation and then only have a hanging pictures in a car park. On one hand, it's the kind of thing a less celebrated designer would've been hung in the press for. On the other, the fact that they knew they could get away with it was great. It's Vetements, so there's always anticipation about what they'd do next. I did think they would move away from the long sleeves this season as a lot of other brands are doing that now, but they were still there. The pullover coats are Instagram catnip, therefore, we're guaranteed to sell out of them, even if the price is astronomical given what it is. Sometimes it can feel like we're waiting for Vetements to stop being cool or interesting to customers, but that's not happening just yet, if SS18 is anything to go by."
Greg K Foley, Journalist
"Vetements is streetwear. Streetwear is Vetements. Though there might be more heels and leather pants, that's the basic formula we're dealing with here. Everything Demna Gvasalia has done with Vetements has been arguably pretty provocative in a high-fashion sense — rejecting the traditional fashion calendar, casting people on the street, letting them style themselves, and so on. But what fundamentally makes the brand equal parts interesting and infuriating is that it says something we all kind of know already — that the best fashion out there is everyday people, on the street, being themselves. And then it takes that sentiment and distorts it with eccentric colours, crazy poses and absurd shapes, which makes it high-fashion again, and we all get annoyed by it (which is what high-fashion does to most everyday people anyway). At this point, I think Gvasalia has kind of said everything he needed to say with Vetements, and his work is much more interesting in the context of Balenciaga, but I'm sure he could still surprise us. Looking at the "NOSHOW" lookbook, most of the time I'm just trying to work out where the actual product is. To be honest, I think that's the point."
For more Paris Fashion Week news, make sure to check out reviews of VLONE and Balenciaga from a mix of fashion industry insiders.