What Fashion Insiders Really Thought About the VLONE 2018 Spring/Summer Show
"There's nothing exciting about it."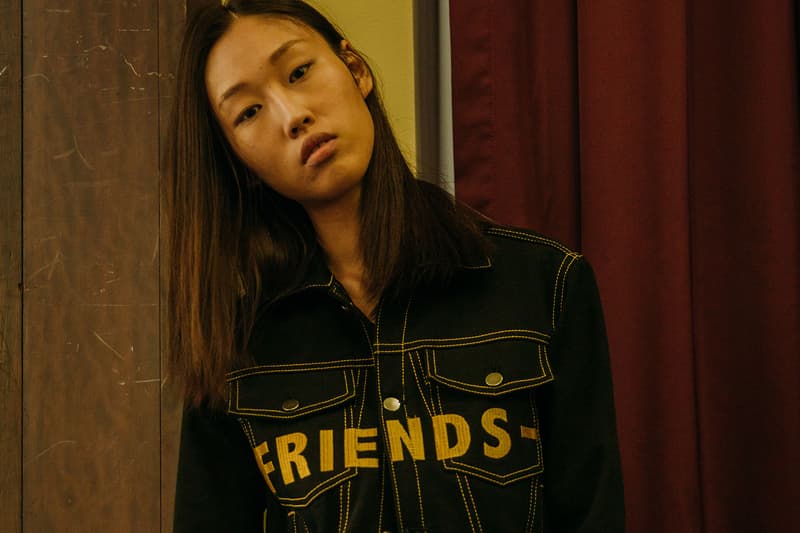 VLONE recently made its debut at Paris Men's Fashion Week, with the brand making a big splash during the usually staid period. Paris is clearly the mecca of menswear, which explains why brands commonly associated with streetwear tend to show there — having a runway in the city is a statement of intent. You show in Paris because you want the biggest stage, and it's somewhere that demands you be one of the best designers in the world to compete.
The VLONE show was a star-studded one, with co-founder A$AP Rocky making an appearance alongside the likes of Russell Westbrook, Virgil Abloh, Jerry Lorenzo and much more. So how did attendees feel about the show? We spoke to four people who went to the show — two buyers and two journalists — giving people anonymity so we could receive the no-holds-barred opinion usually only heard behind closed doors.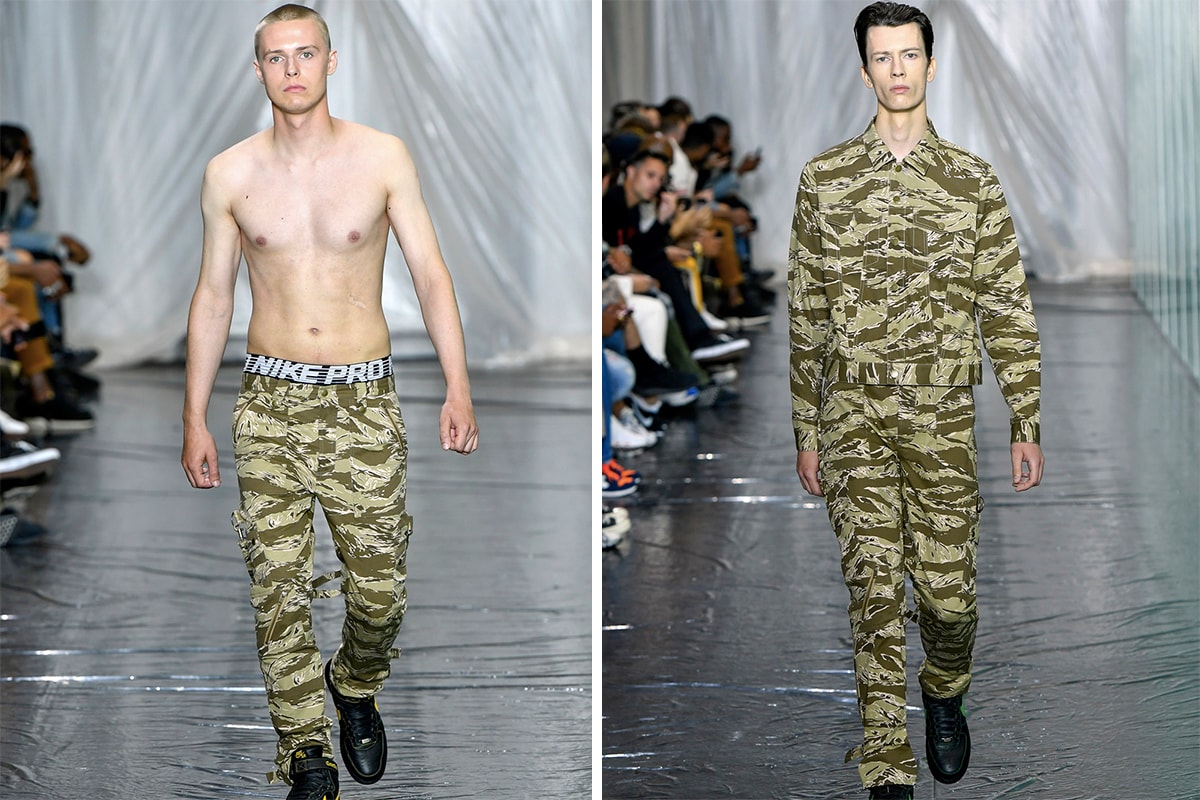 "Tip: send out one colorway and leave the rest in the showroom. Sending out all the samples in one style just looks like filler."
Anonymous Buyer
"It just shows a lack of ideas when you have to repeat two sets of looks, just by changing the colors of the graphic print or side stripes. There's also a camo trouser followed by the same trouser with a matching jacket on it — that isn't two different looks. In addition, the black short sleeve shirt with a 'real men wear black' logo and a leather trouser followed by the same shirt, this time in white, with the same leather trouser, is also the same look. There's certainly not enough in it to justify 47 looks. It could've been 20, styled a little bit more interestingly. There's nothing exciting about it."
Anonymous Buyer
"Clothes today are beginning to sell themselves irrespective of the design; Bari should add Marketing Guru to his list, because irrespective of whether or not the clothes will sell, it won't be due to the retailers creating the desire, it will be his associations with the likes of Virgil, A$AP Rocky and Nike. Such associations can only help reinforce any apparel collection he produces. The connection with Virgil alone should be enough, I will be amazed if you can find a retailer of Off-White™ who isn't increasing their spend on it season on season. Ipso facto, if Off-White™ can succeed, surely VLONE can too?
As for the collection itself? A lot of the looks seemed quite similar, just in different colorways. Tip: send out one colorway and leave the rest in the showroom. Sending out all the samples in one style just looks like filler.
Does it have its own identity? I guess. Is it new? Not really. If Vetements' is the epitome of street style, purely on the basis of the variety seen in their collections and the models they use, Harlem must be the most homogeneous place ever.
The camo with the smiley face made me think of Mark McNairy, who I don't even know if he's doing apparel anymore? The silhouettes seemed ordinary, but for a first attempt it certainly looks like it has been put together quite well, but then I doubt Bari is short of a few dollars."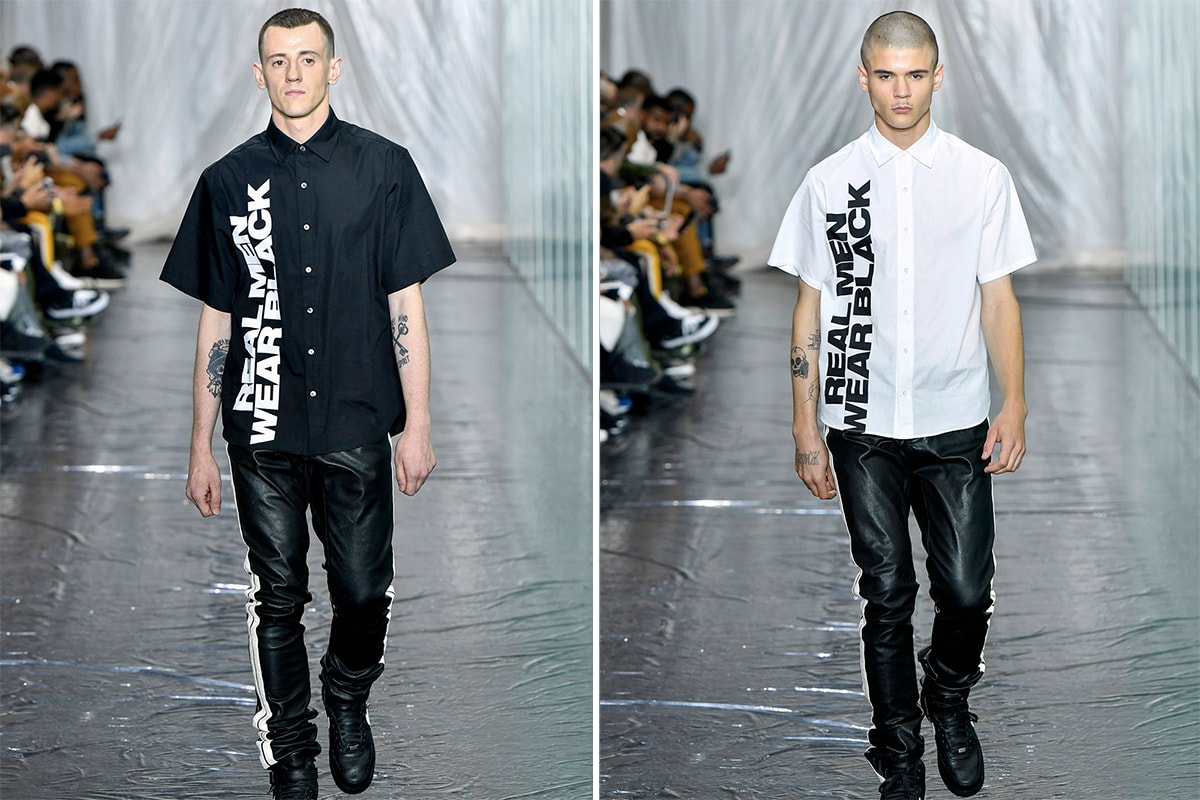 "Design-wise it was bereft of ideas."
Anonymous Journalist
"It didn't deserve to be in Paris. I didn't see the connection between the inspiration and the collection itself. The world's best designers attend this week and to showcase a such a sophomoric level of design showcases a distinct lack of respect for the hard work other designers put into their collection."
Anonymous Journalist
"It could sell well, depending on the price point. But design-wise it was bereft of ideas. VLONE has always depended on celebrity friends and Instagram rather than good design, but even a friend of his would be able see that this wasn't good. They stretched the definition of a different look to breaking point and the collection looked rushed, badly-made (you could see the poor manufacturing in the runway clearly) and simplistic. The show started nearly an hour late and there was music issues, stopping halfway through the lengthy collection. But those issues aside, if there isn't enough ideas to create a collection, don't try and trick people by using different colorways. It was a ridiculous waste of time and resources."
For more Paris Fashion Week news, we also had reviews of Balenciaga and Vetements from a mix of fashion industry insiders.