Chance the Rapper Calls out Twinkie Company for Using His Name
"How good is Chance the Snacker?"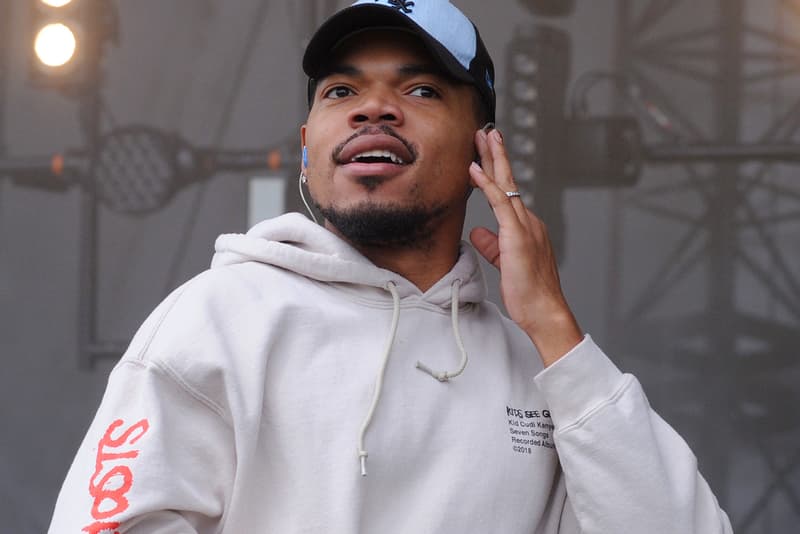 On Monday, Hostess Snack, a company responsible for Twinkies, Cupcakes and Ding Dongs, shared a photo of a "Chance 3" hat sitting on top of a box of apple streusel coffee cakes. Caption is, "How good is Chance the Snacker? I'd say comparable to Apple Streusel Coffee Cakes.​" Chance the Rapper didn't just let it fly by, responding to the tweet demanding that they pay him. "Give me my coin" the rapper requests. Hostess has since deleted the tweet, but a Twitter user has shared a screen shot of it.
I think they deleted, but i got you pic.twitter.com/TkKbj2opLg

— rootintooin (@davis_gene) June 26, 2017
GIVE ME MY COIN https://t.co/m5hs9hyUak

— Lil Chano From 79th (@chancetherapper) June 26, 2017
This isn't Chance's first foray into the world of tasty treats. The Chicago rapper has previously teamed up with Kit Kat for an advertisement campaign. Have a look at our list of the most unlikely candy endorsements by rappers.
In non-snack-related news, Chance the Rapper became the youngest-ever recipient of the Humanitarian Award at the 2017 BET Awards.