The Most Unlikely Candy Endorsements by Rappers
You might find some recognizable faces in your trick or treat basket.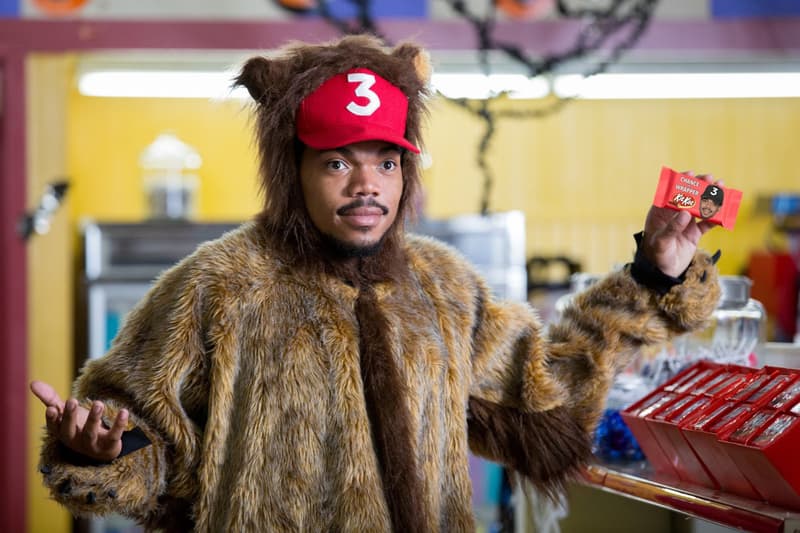 With Halloween fast approaching, so too will a mad dash to find the wackiest, most creative, sure-to-pile-up-tons-of-Instagram-snaps type of outfit for your Fright Night shindig. However, back in the day growing up, candy, in all its forms — chocolate, chips, suckers and gum, etc., played just as pivotal a role come October 31 than did sporting the dopest Batman ensemble. Once in the streets, interest quickly shifts from the uber-realistic superhero costume you have on to how quickly you can fill your bag with the tastiest treats — often spurring a competition of sorts between siblings and friends.
Geared towards kids yet still enjoyed by all, candy companies throughout the years have tapped into the artistic talents and soaring social statuses of some of the rap industry's brightest stars. While some contributed sonically to their respective project — composing jingles attesting to the products' greatness, others have been pegged to star in various marketing visuals, such as commercials, posters, packaging and other pertinent press materials. In what now seems like another lifetime ago, artists used to name drop different products based primarily on their affection for it. However, both sides over time have discovered a means to leverage the others' expertise with each much to gain monetarily — payment or equity for the artists and direct product marketing for the company. Making for some truly bizarre, yet entertaining collaborations, we've put together a list of 10 unlikely rapper x candy collaborations.
Chance the Rapper x Kit Kat
Continuing to steamroll through 2016 is Chance The Rapper with this rather unusual partnership alongside Kit Kat. In time to celebrate Halloween, the iconic candy maker recently released a tweet dropping a brand new commercial with the Chicago-based artist. Sporting a lion costume, Chance is seen perusing the racks at what looks to be a local corner store and is later called over by a singing candy wrapper featuring a superimposed image of himself belting out the super catchy old school jingle.
Romeo x Rap Snacks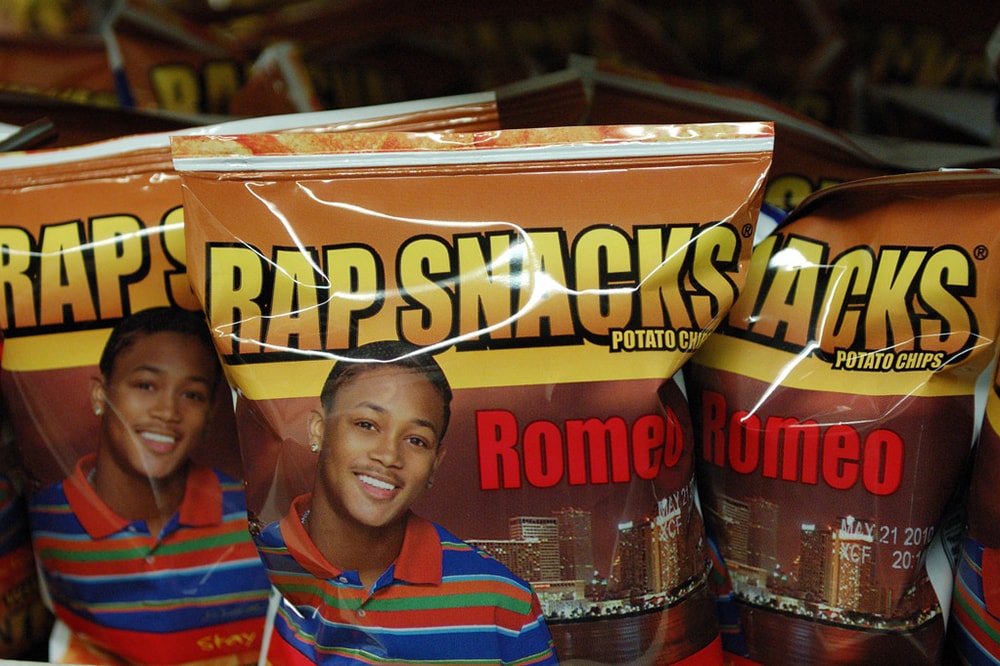 Founded in 1994 and eventually purchased by a then teenaged Romeo in 2007, Rap Snacks offer a diverse flavor range of both potato chips and popcorn. Stamping themselves as "The Official Snack of Hip Hop," the munchies maker has steadied its efforts to position branding image high atop the rap community totem pole. To date, Meek Mill, Master P, Yung Joc and Romeo himself have all pledged their support — landing on the bag packaging.
Method Man x Sour Patch Kids
Method Man raised quite a few eyebrows some years back when he aligned with Sour Patch Kids on a collaborative promotional video titled "World Gone Sour (Lost Kids)." The Wu-Tang Clan member stars in this music video/commercial lyricizing about the highly mischievous personalities of these candy kids as they can be seen in the background causing all kinds of ruckus around the house. Equally as shocking is the lyrical direction of the jingle as Johnny Blaze can be heard going in with bars.
Nelly x Mike and Ike
Having eaten the chewy fruit-flavored candy since the age of six, Nelly found it only right to professionally represent Mike and Ike. "I spent enough money on it that I think I should know a little bit about it," the St. Louis rapper was quoted in the Chicago Tribune regarding his alliance with the sweets maker. Playing a role spanning far beyond just marketing and promotion, Nelly has even been credited with initiating the reunion process between both, as the duo endured a year-long hiatus to explore other creative ventures. As the story goes, Nelly placed some all-important phone calls, got them in a room together, and had some choice words for them voluntarily halting production on the world-renowned candy.
Honorary Mention
Chris Brown x Wrigley
While technically not a rapper, we decided to shine a light on Breezy as he has been known to spit freestyles now and again while guesting on radio shows. Before his raw aggression was ever publicized for all to see, the calmer side of Chris Brown landed him a lucrative deal with Wrigley as a commercial spokesperson for Doublemint gum. Part of the promotional campaign as many will remember, included the hit song "Forever," which borrowed the lyrics "Double your pleasure, double your fun" — a playful salute to the original jingle. However, this deal, amongst so much other past good, all came crashing down after Breezy himself pleaded guilty in his assault case with then girlfriend Rihanna.