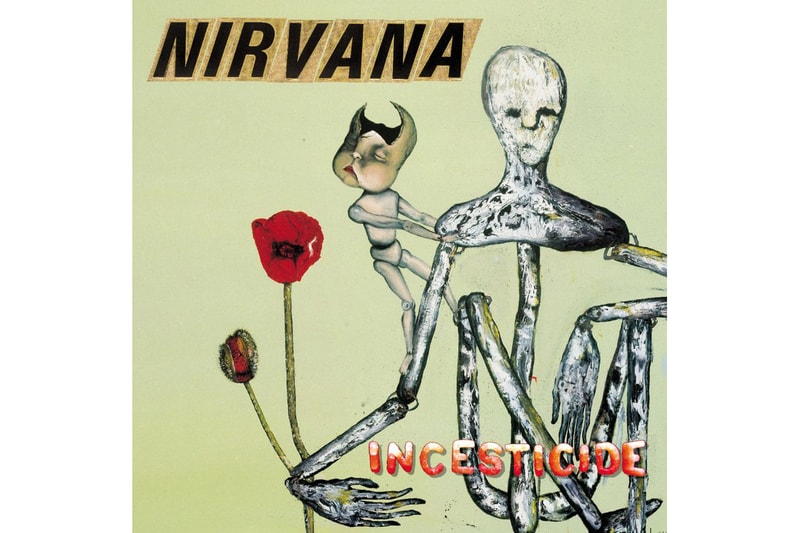 Two Never-Before-Exhibited Paintings by Kurt Cobain Will Debut at the Seattle Art Fair
One piece includes the cover of Nirvana's "Incesticide" 1992 B-side album.
---
United Talent Agency (UTA) is set to showcase two paintings by legendary Nirvana frontman, Kurt Cobain. The leading entertainment industry player will debut the never-before-exhibited artwork at this year's Seattle Art Fair, as per The New York Times. One of the paintings feature a melting skeleton character armed with a bouquet of vibrant poppy flowers —- a piece that became the album cover art for Nirvana's 1992 B-side album, "Insecticide," as depicted above.
Cobain's artwork will be on display at UTA's booth during the festival alongside pieces by Nate Lowman, Elizabeth Peyton, Raymond Pettibon and Mike Kelley to name a few. It's important to note that Cobain's works will unfortunately not be for sale. "It's too hard to put a price on them," UTA fine arts director Joshua Roth expressed to NYT. "hey're very special to the family."
The Seattle Art Fair will launch at CenturyLink Field Event Center from August 3-6.