London Fashion Week Men's: Backstage at Astrid Andersen 2018 Spring/Summer
We spoke to the Dane designer about finding technical manufacturers and using lace in menswear.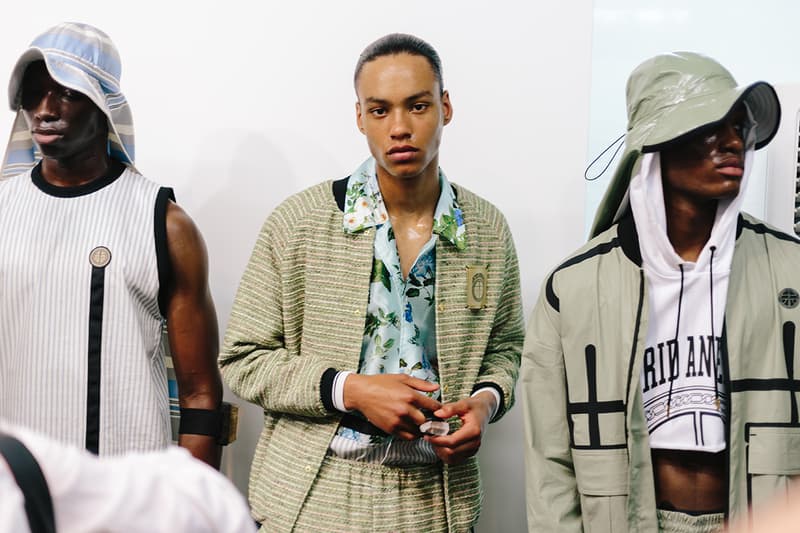 1 of 19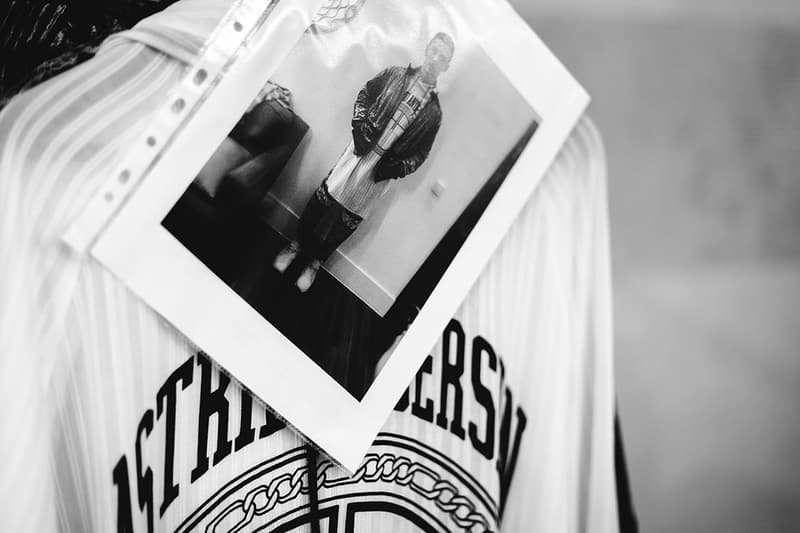 2 of 19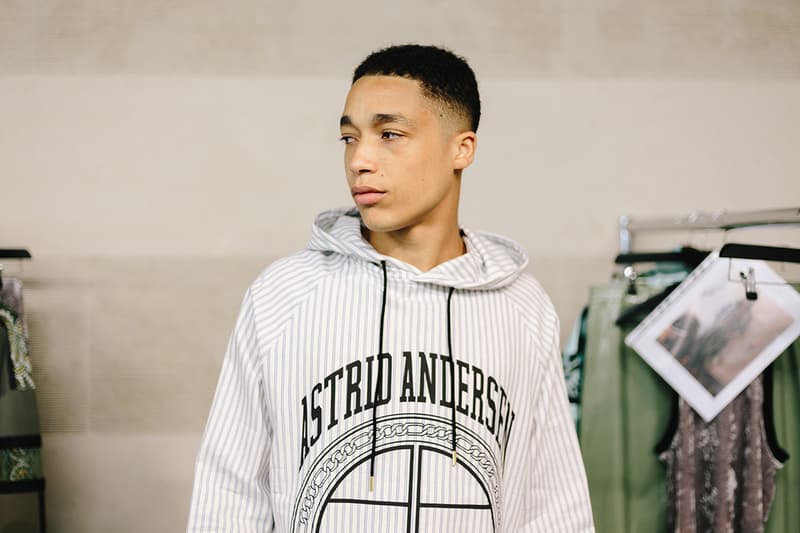 3 of 19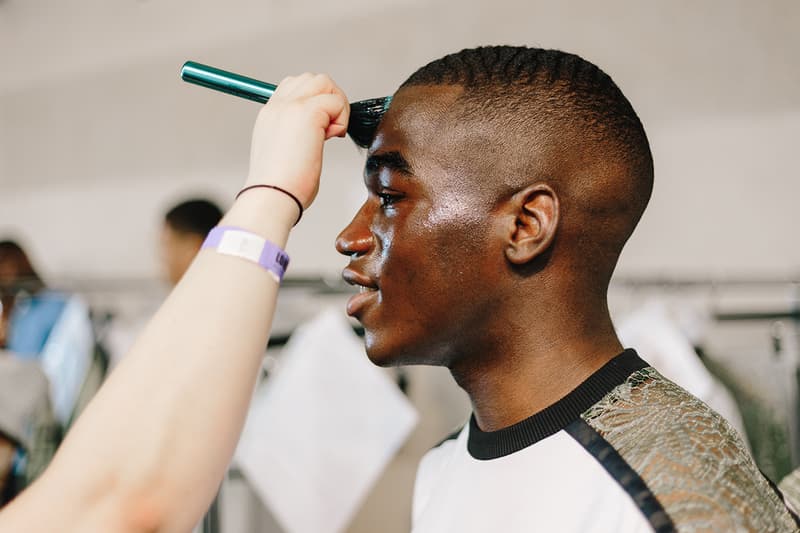 4 of 19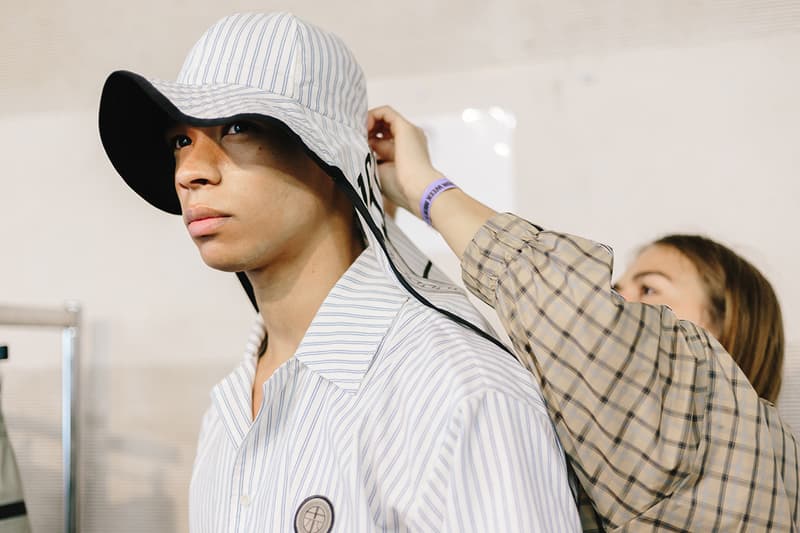 5 of 19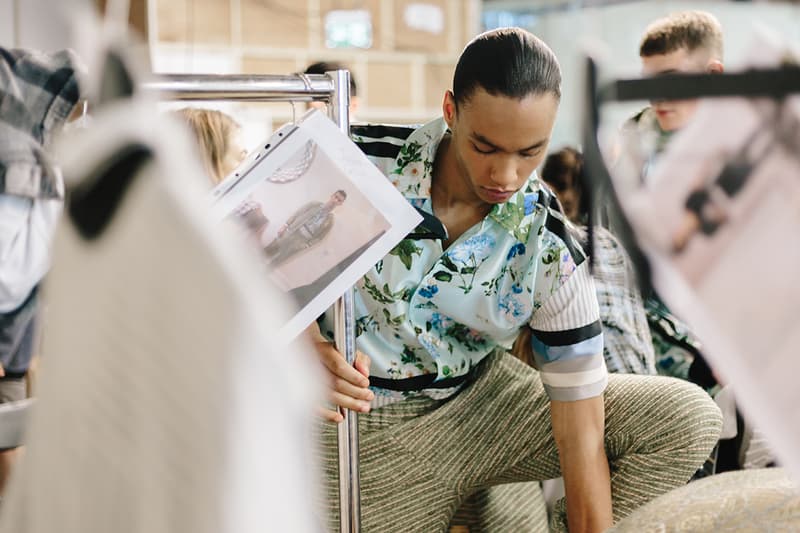 6 of 19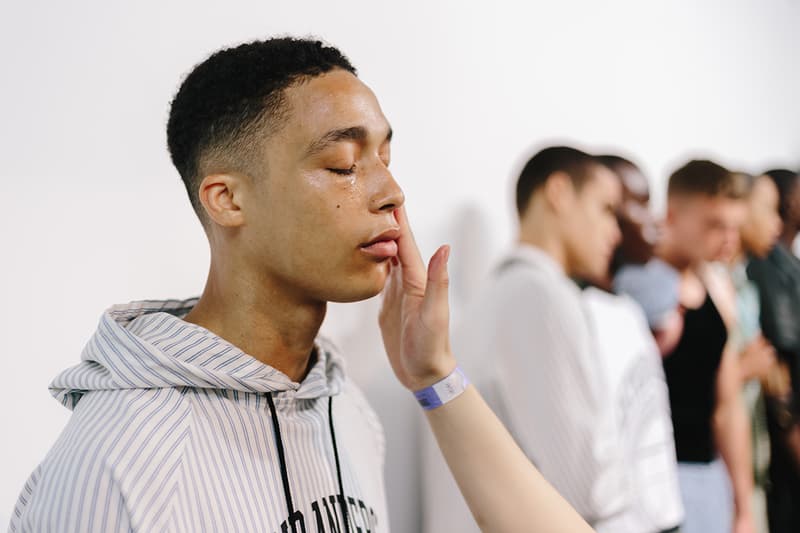 7 of 19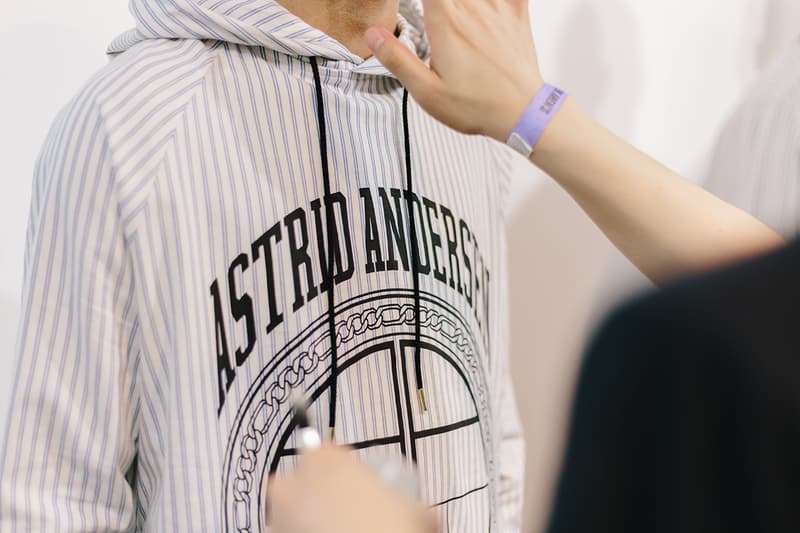 8 of 19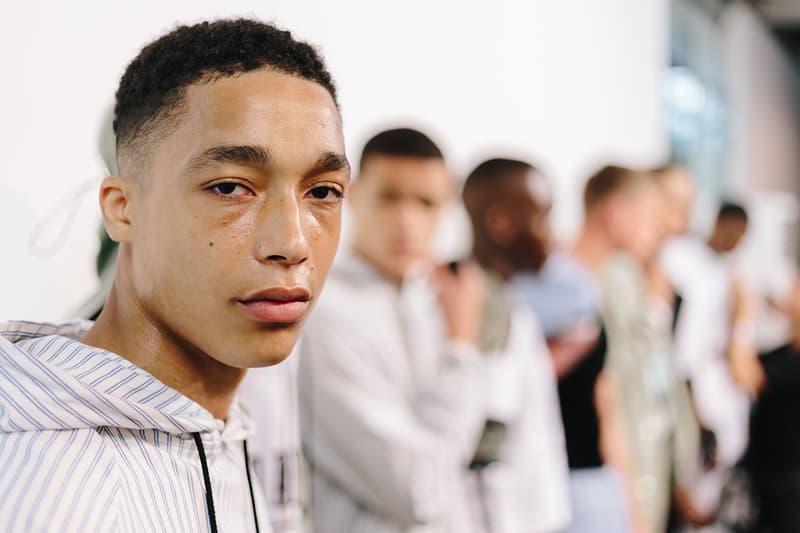 9 of 19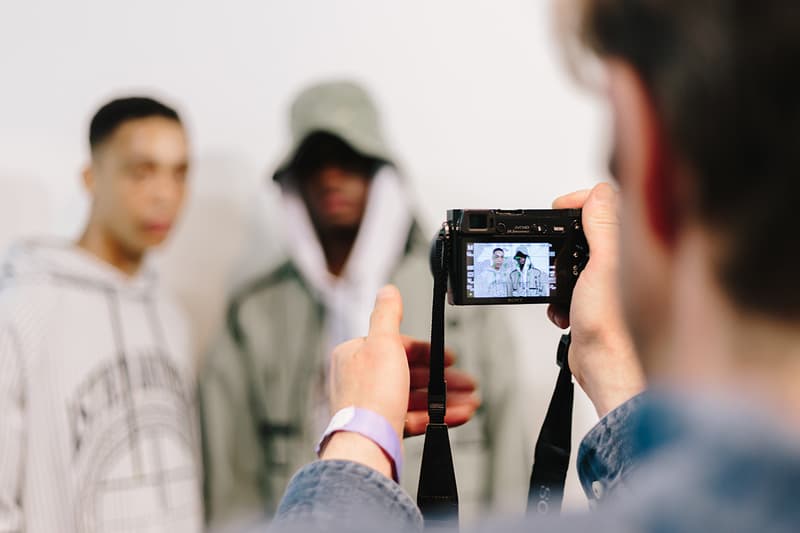 10 of 19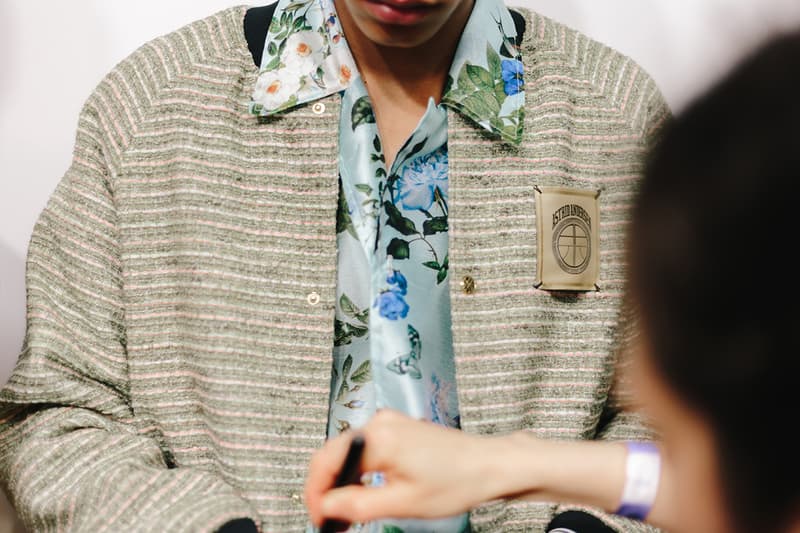 11 of 19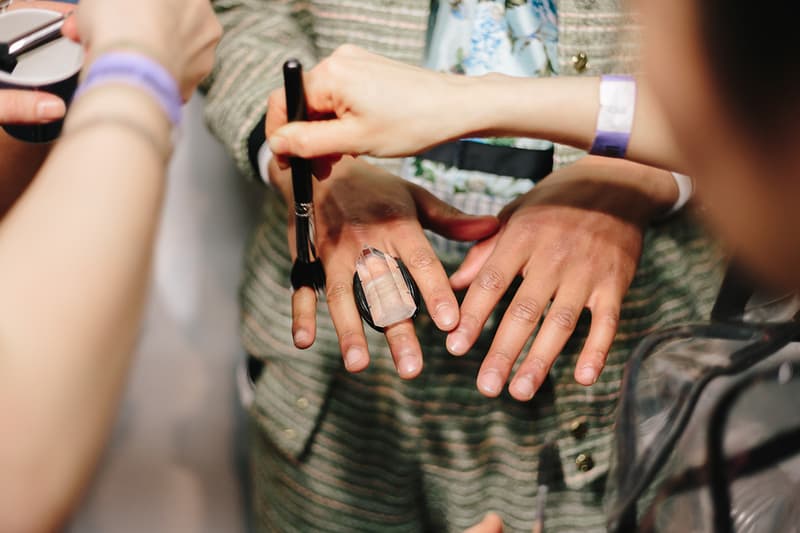 12 of 19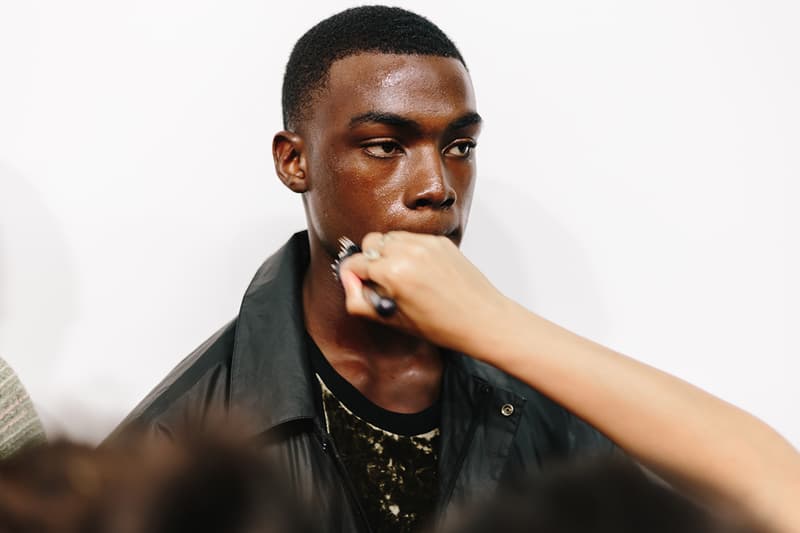 13 of 19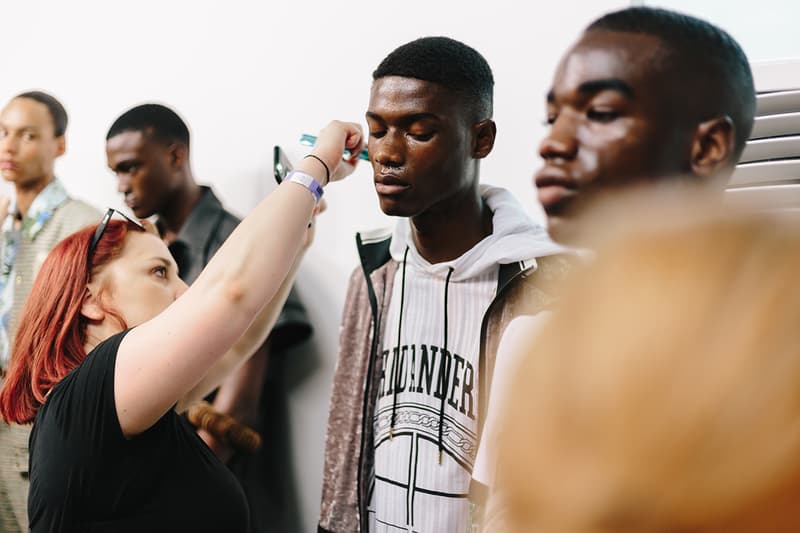 14 of 19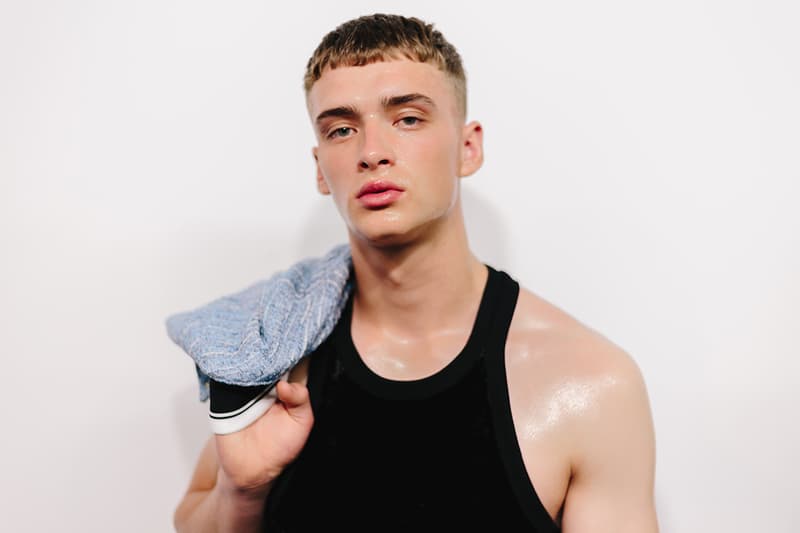 15 of 19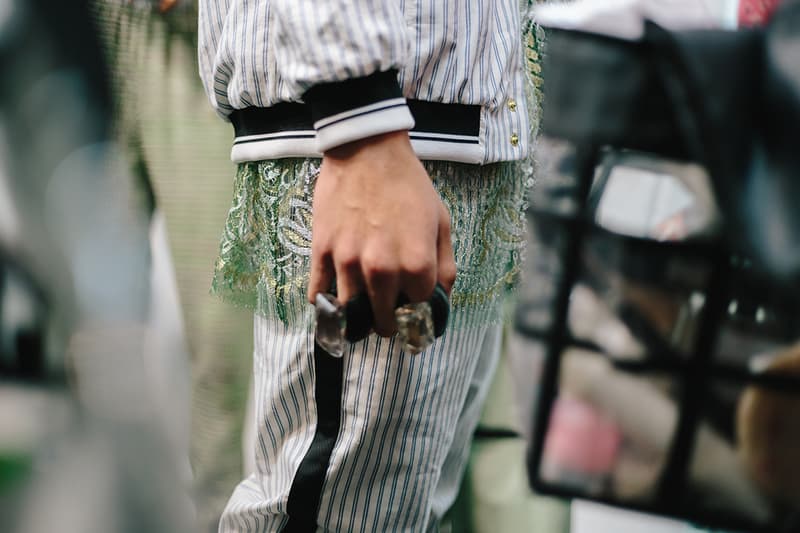 16 of 19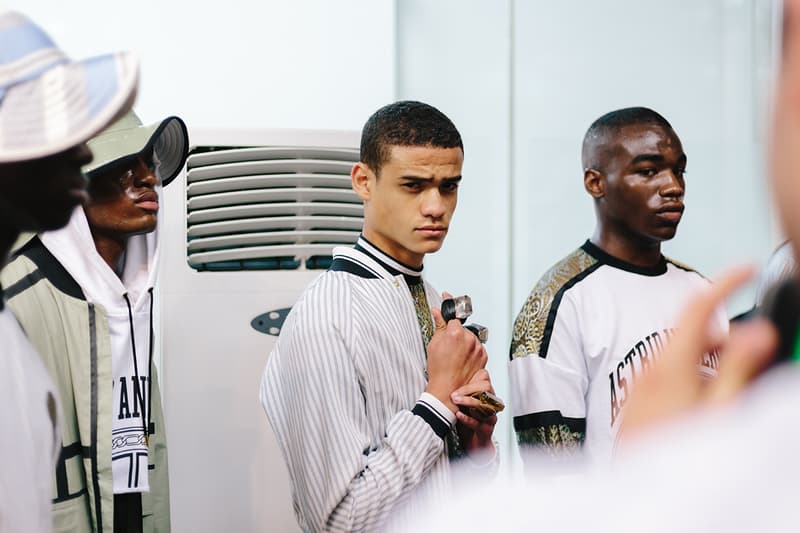 17 of 19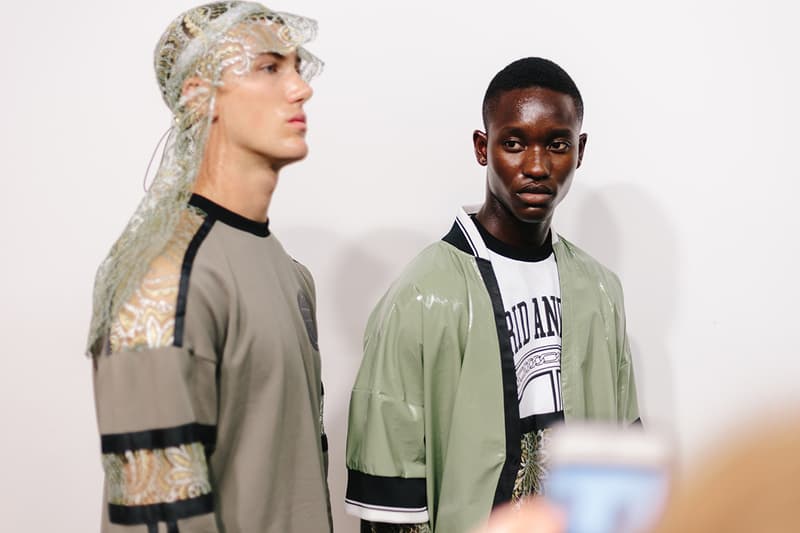 18 of 19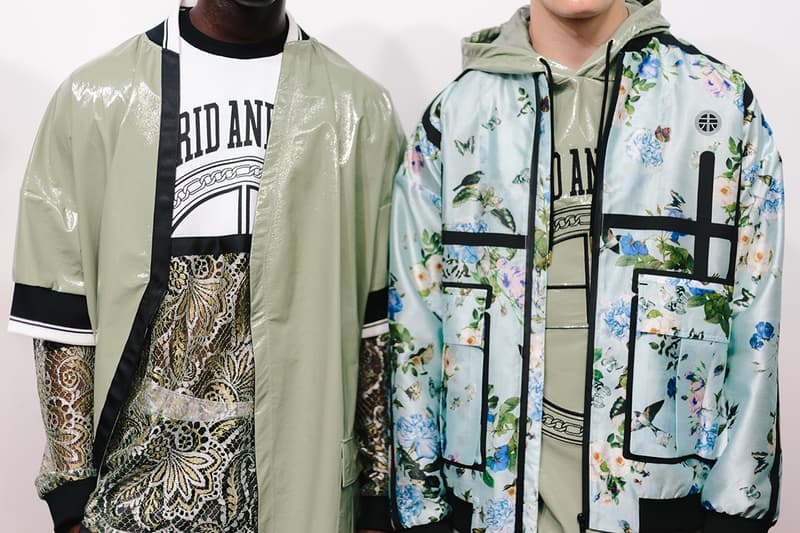 19 of 19
Astrid Andersen's 2018 spring/summer showcased all the elements that made people like the brand in the first place, as well as adding some new tricks that could entice a new customer or two. While it's tempting to compare fashion shows to Brexit, political turmoil or something similar, you're always on shaky ground with such comparisons, as very few people on earth tend to express political turmoil via clothing, no matter how lovely.
But, unwarranted attempts to connect fashion to the state of the world aside, Astrid Andersen has made several changes for this season. When we caught the designer after the show, the room was in a slightly delirious state. Andersen noted that she thought the show was a successful one, saying "It was really calm backstage," which for her was a sign of a good show. "When I see the clothing on all of the boys, I always feel like 'Ah!' – that's when everything comes together. You normally just see it on a rail and, while you obviously do the fittings, but seeing everything together on so many models is always the moment when you 'ah!' – you feel good about it."
The designer said that the newest thing for her this season was the shirting, but what she really wanted to introduce was a sense of continuity. "I really wanted to link everything and materials, so you could do the tracksuit and the shirt in the same (fabric) and they kinda had the same look. For me, that's what my brand is about." Andersen also made a big step in terms of production, "we found a manufacturer that could help us make more technical things. So they were able to make seam-sealed lace. I've always wanted to be more technical because, for me, the hybrid is really when the fabrics are differently referenced but the techniques are used in a traditional manner." She noted that she would've liked to have done such a thing earlier "but it's very difficult for a young brand to source that facility. Even just getting access to the technology is quite difficult, so I'm really happy about that."
An issue for Andersen in the past has been press writing off the collection as mere sportswear, when she's always viewed it as much more. "It's not just one direction, it can be taken into different ways." And the main shift is that, rather than being a fad, the wider consumer world has realised that suits are actually limiting and slightly unrealistic for everyday life, meaning that there's been a new lease of life given to any brands creating what's deemed as sportswear (we'd argue that it's outside of the sportswear arena once you make it out of silk, but that's neither here nor there). Does Andersen feel like people understand the brand now? "I think we've demonstrated now what it's about. I just had one person say 'is this the most feminine one that you've done?' and I think that's more because people's perception of it has changed. I think I've always been quite insistent on using those references, even if it's a floral, silk or lace, it's something I've done since the beginning. But it's interesting to see how people are changing because everything is changing."
And what will she be doing next? "I need sleep!"
Be sure to check out all our coverage from the shows at this season's London Fashion Week Men's.