Floyd Mayweather Has Reportedly Booked a Date for His Fight Against Conor McGregor
Is it finally happening?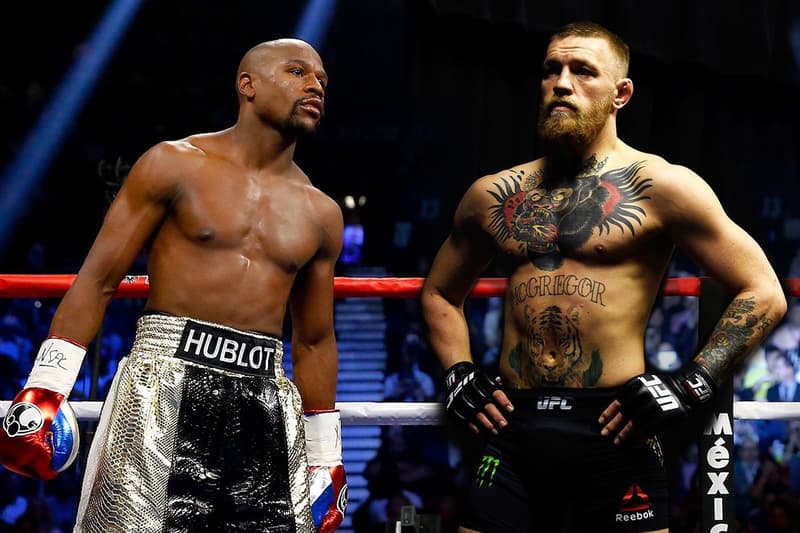 Looks like the pending fight between Floyd Mayweather and Conor McGregor is making an even bigger jump to becoming a reality. Just yesterday, Jed Goodman tweeted a pic of Mayweather Promotions reserving August 26 for a boxing event at the MGM Grand in Las Vegas. Though it is still a rumored date for the possible Mayweather/McGregor fight, the MGM Grand would make sense since it has become the the unofficial home fighting arena for Mayweather.
The buzz in Mayweather's hometown has also begun to build. According to Las Vegas Sun reporter Mick Akers, Mayweather and his entourage have been keeping up with the boxer's normal workout schedule. Sources also claim the Mayweather/McGregor bout will take place "sooner than you think." McGregor has also repeatedly shared photos of him doing fight prep on his Instagram page, leaving ominous messages such as "Something BIG is coming."
Although negotiations are believed to be ongoing, this is one of the most concrete pieces of news we've had in regards to a potential date for this blockbuster fight. Keep it locked here for more details.
The NSAC website shows #Mayweather Promotions has an event planned for August 26th. Hmm. #boxing pic.twitter.com/qF4LaZ5HTy

— Jed I. Goodman (@jedigoodman) June 12, 2017
Details on Mayweather-McGregor Likely Headed to MGM Grand in Vegas on Aug 26th https://t.co/Arls7aGZyR pic.twitter.com/eHhJ0VWfeq

— BlackSportsOnline (@BSO) June 12, 2017