Vivienne Westwood Showcases Genderless Gowns in 2018 Spring Menswear Collection
Vivienne Westwood rode the shoulders of a male model at the end of the show.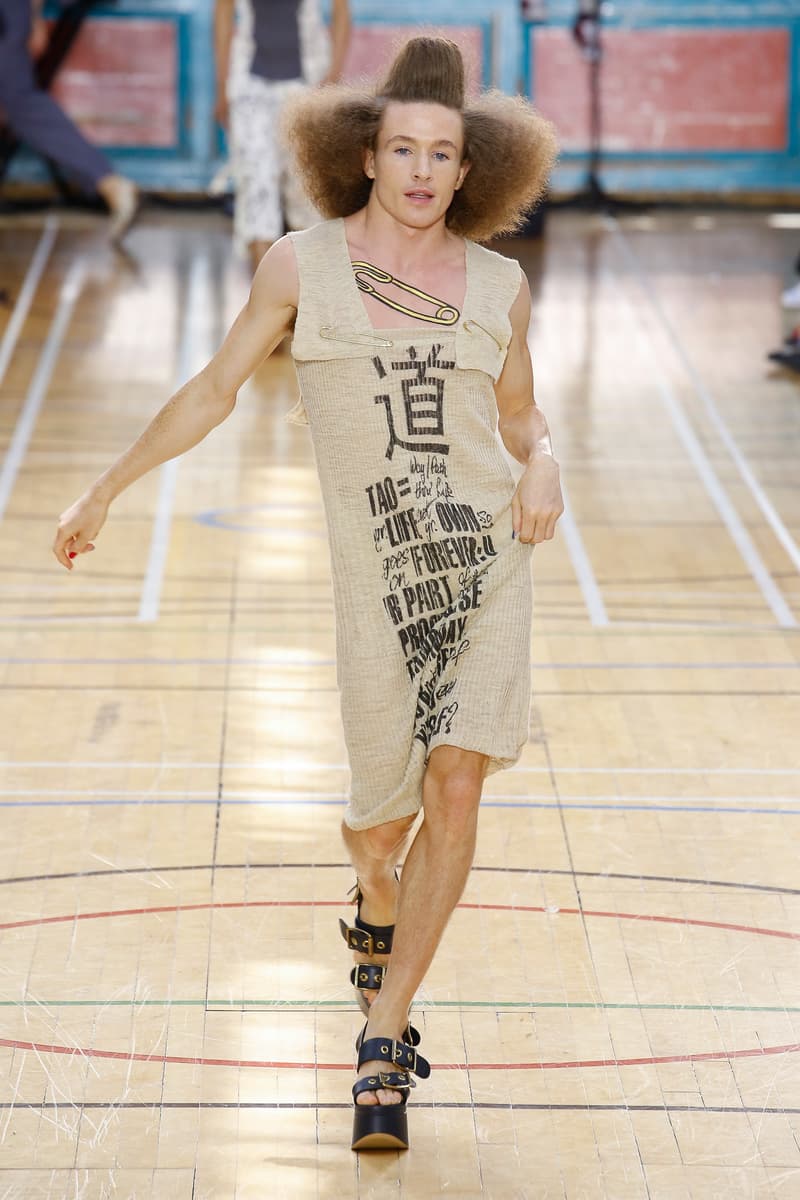 1 of 15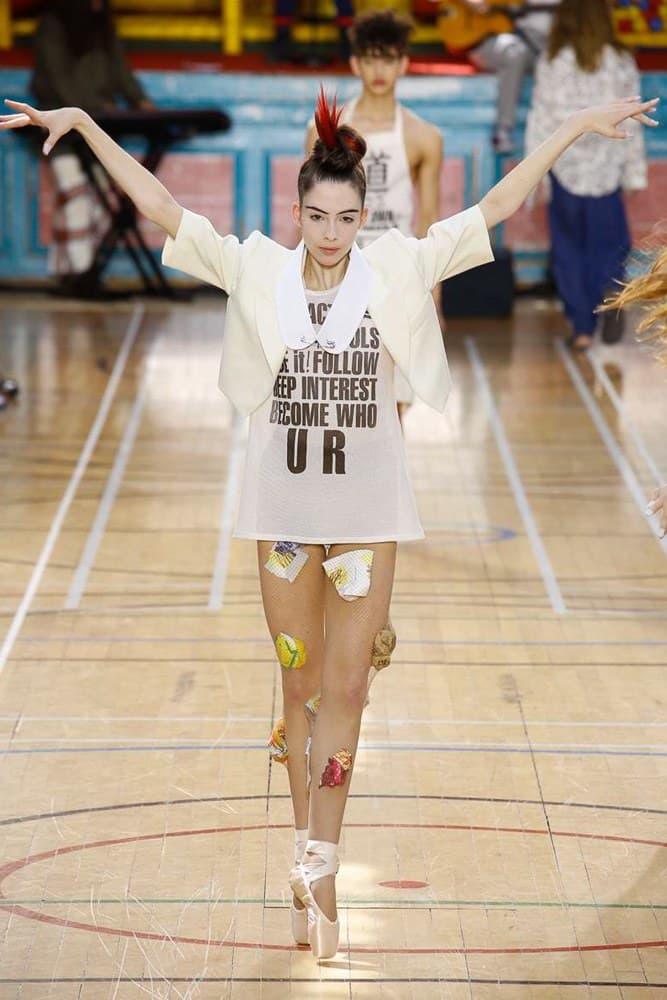 2 of 15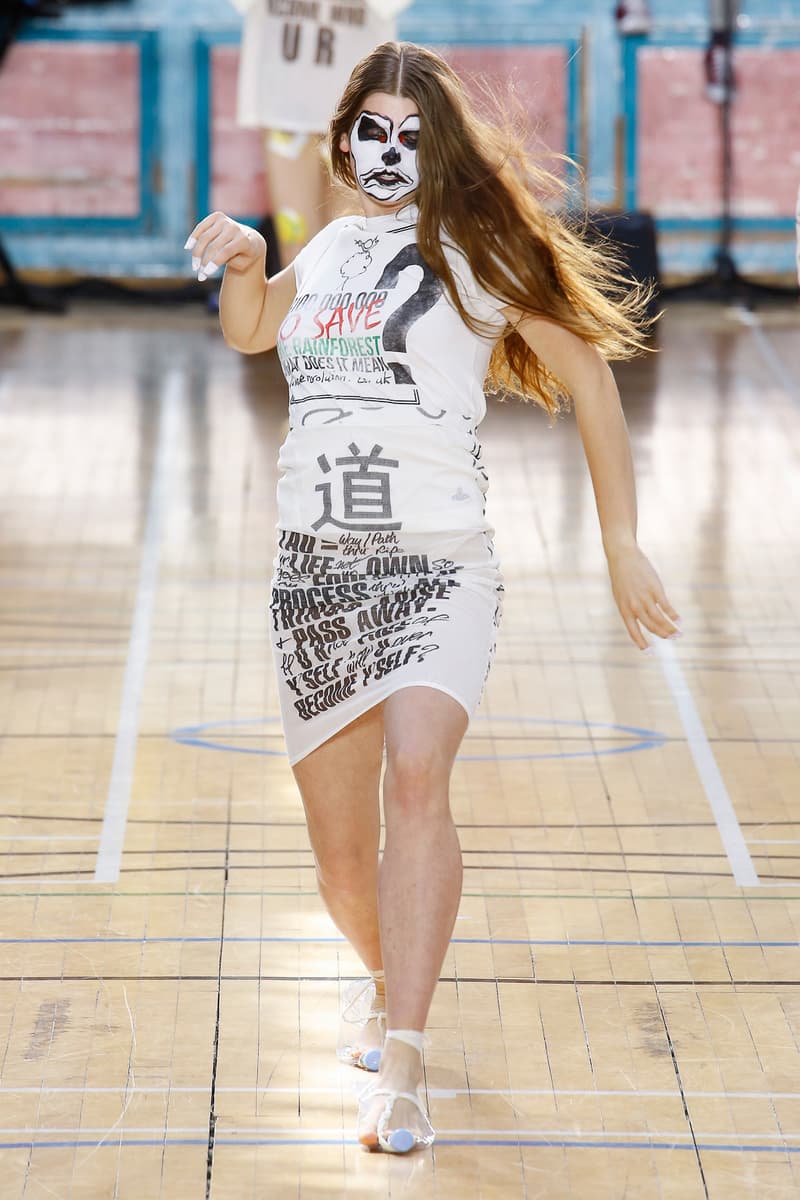 3 of 15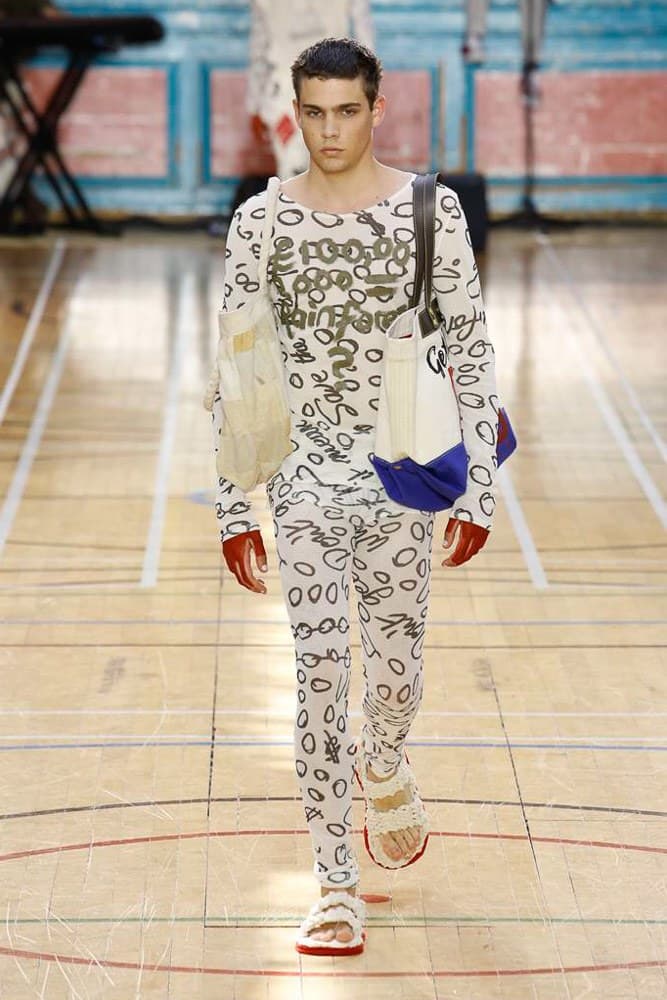 4 of 15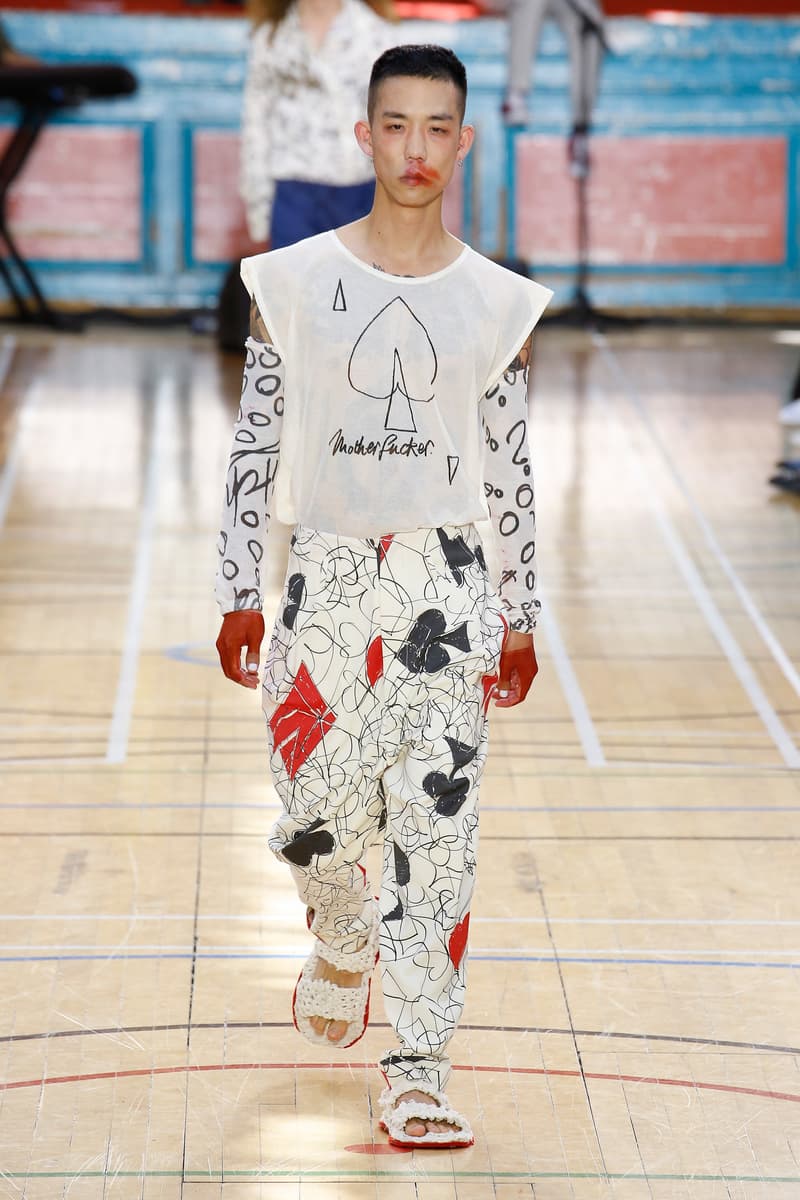 5 of 15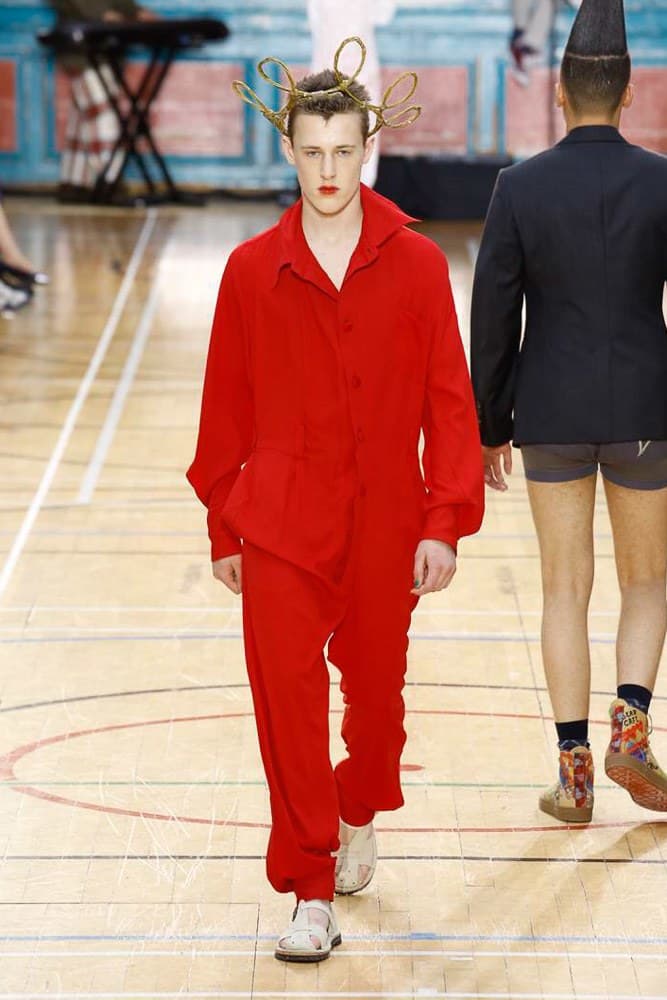 6 of 15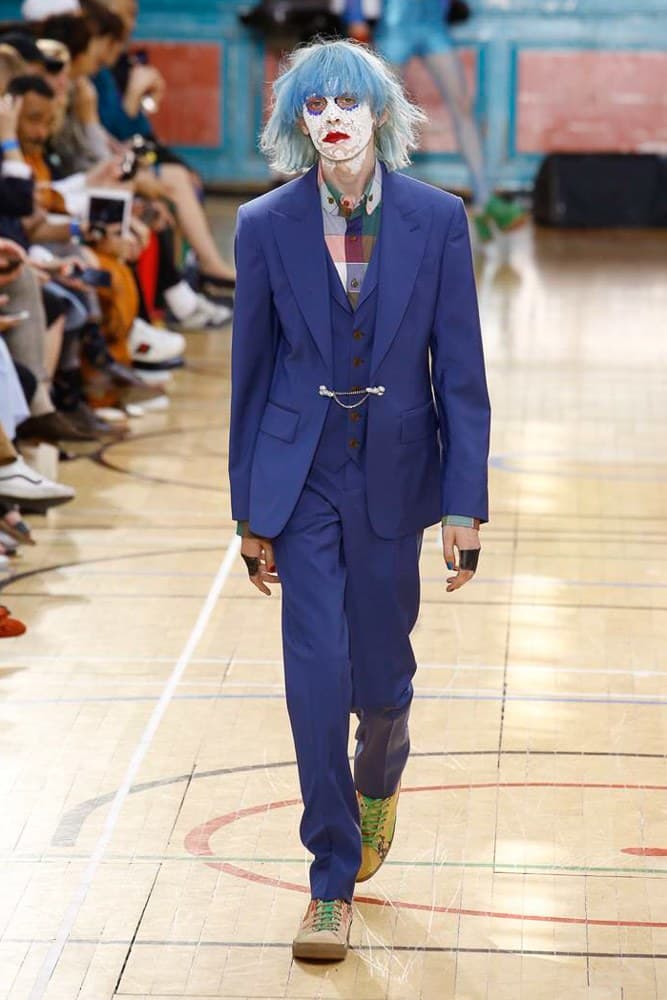 7 of 15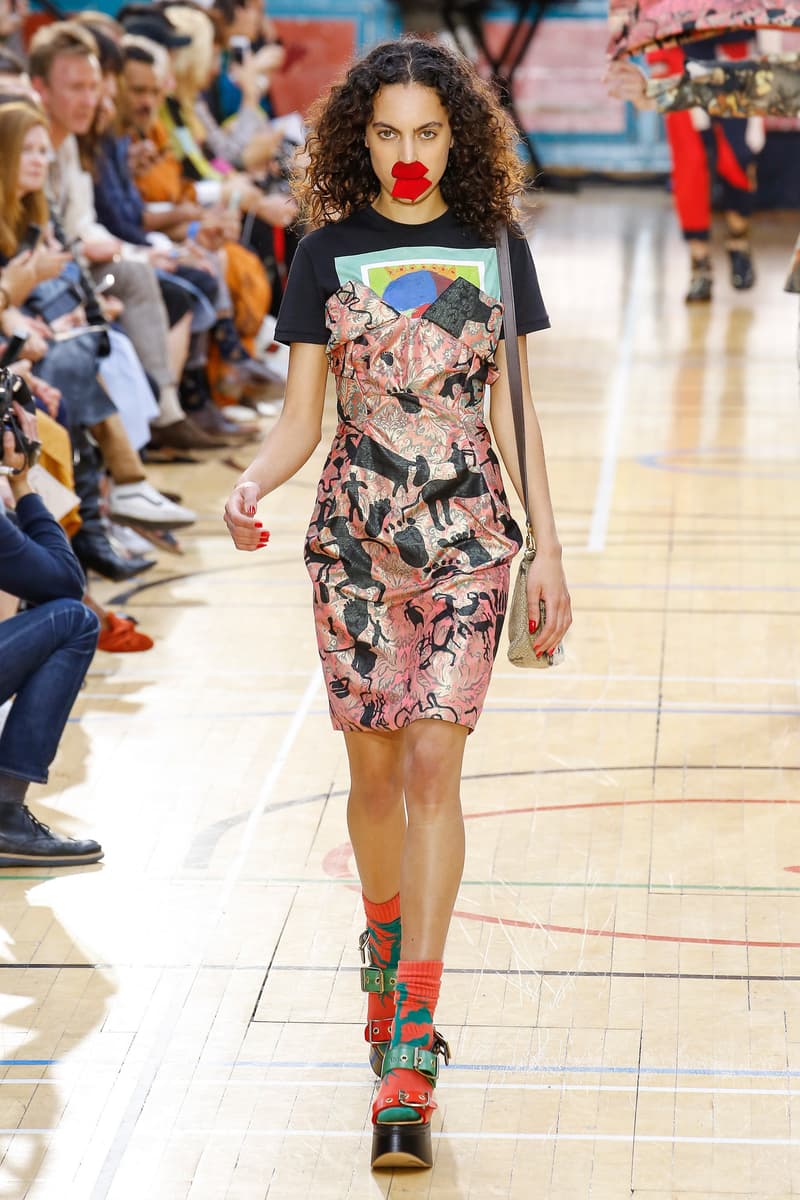 8 of 15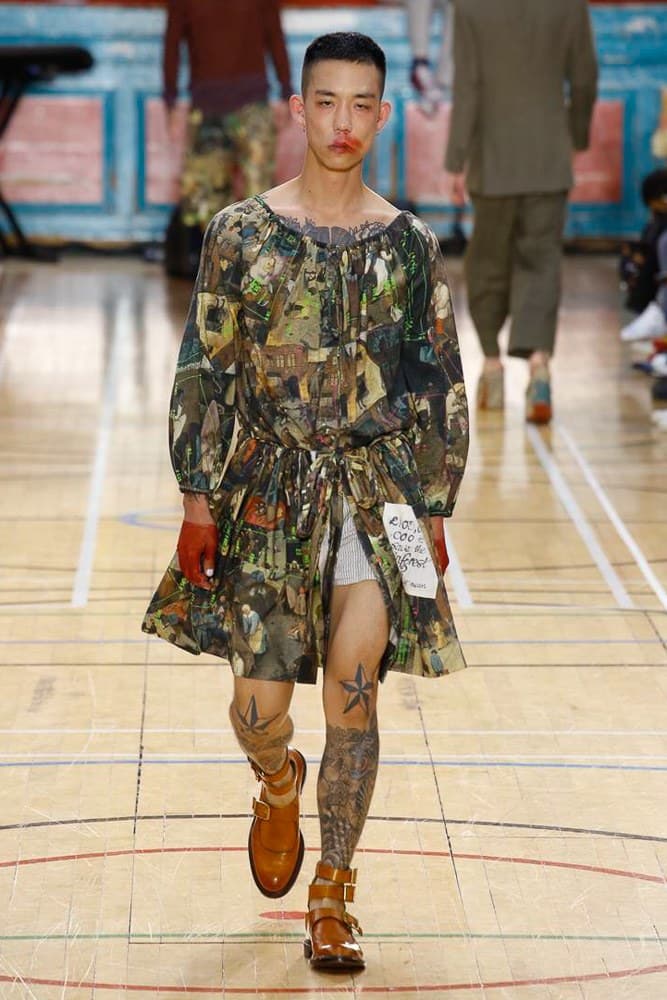 9 of 15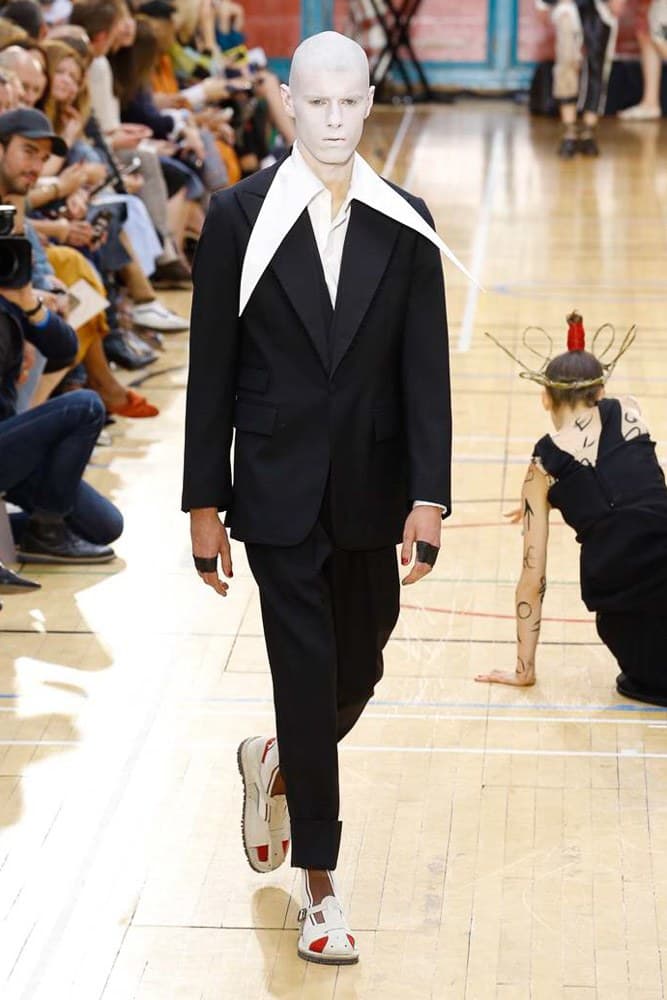 10 of 15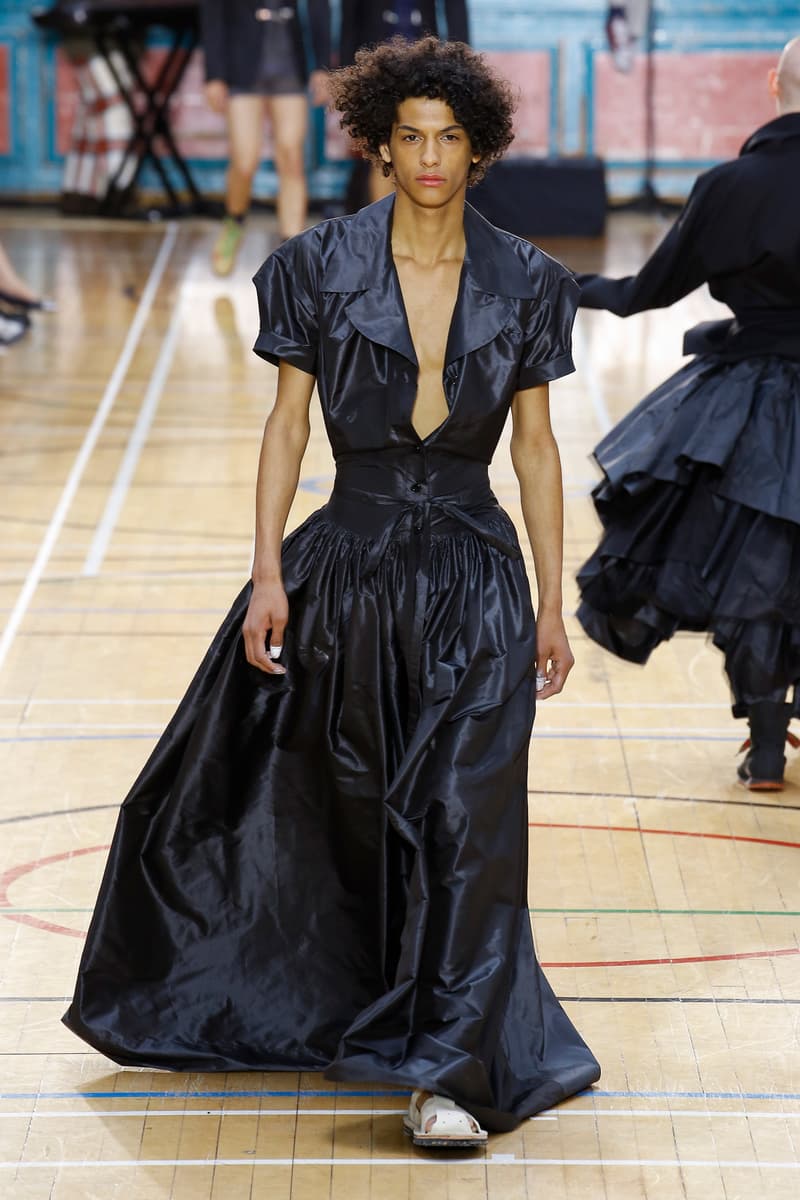 11 of 15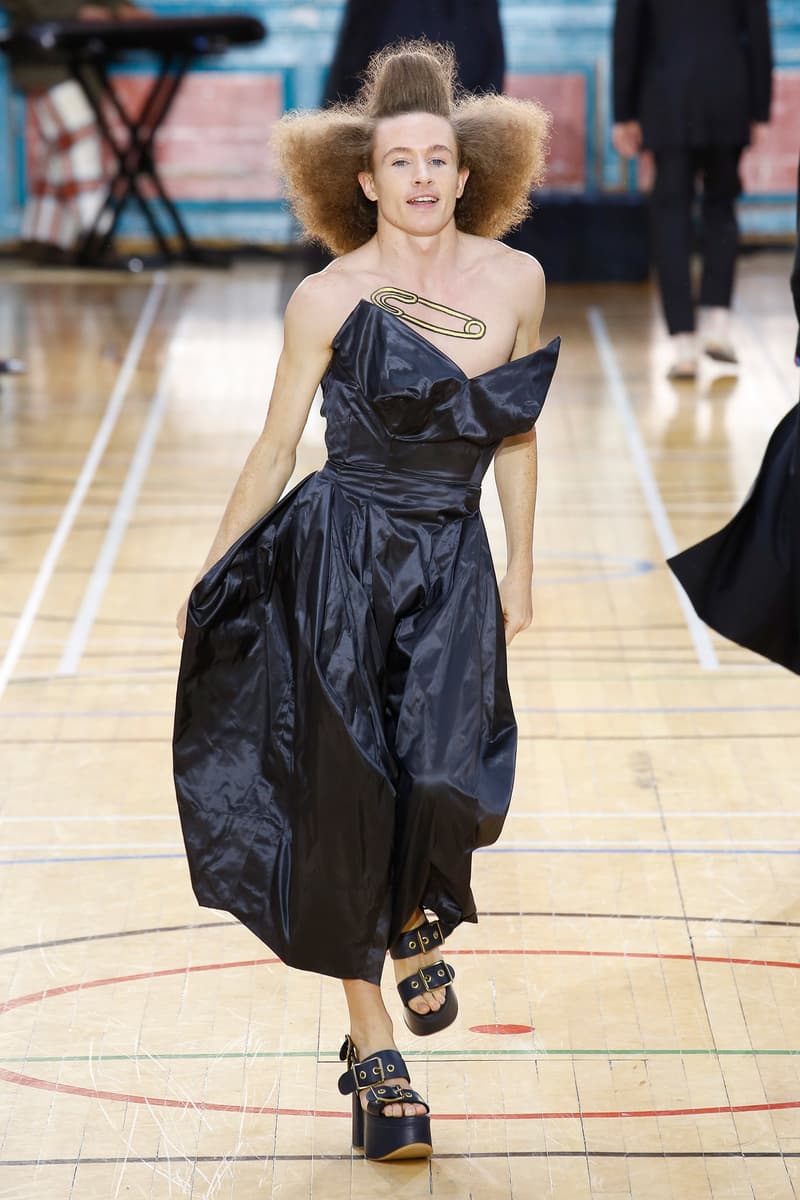 12 of 15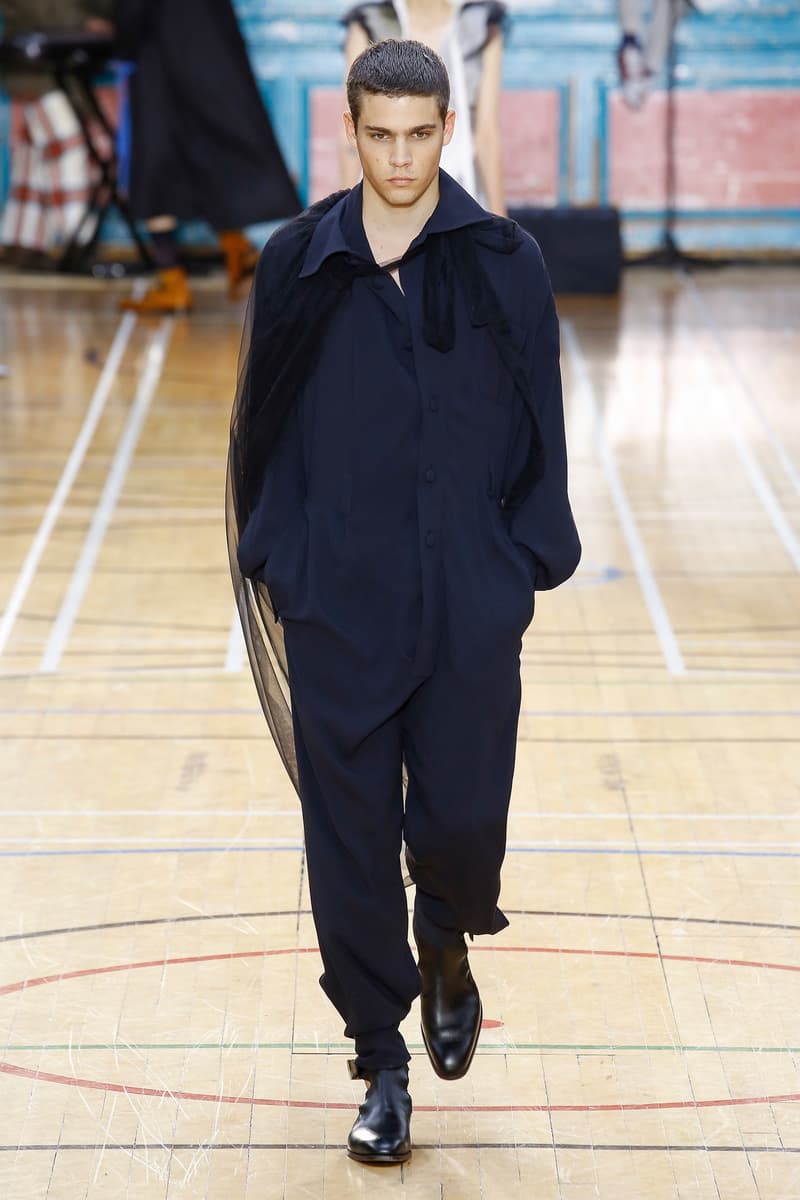 13 of 15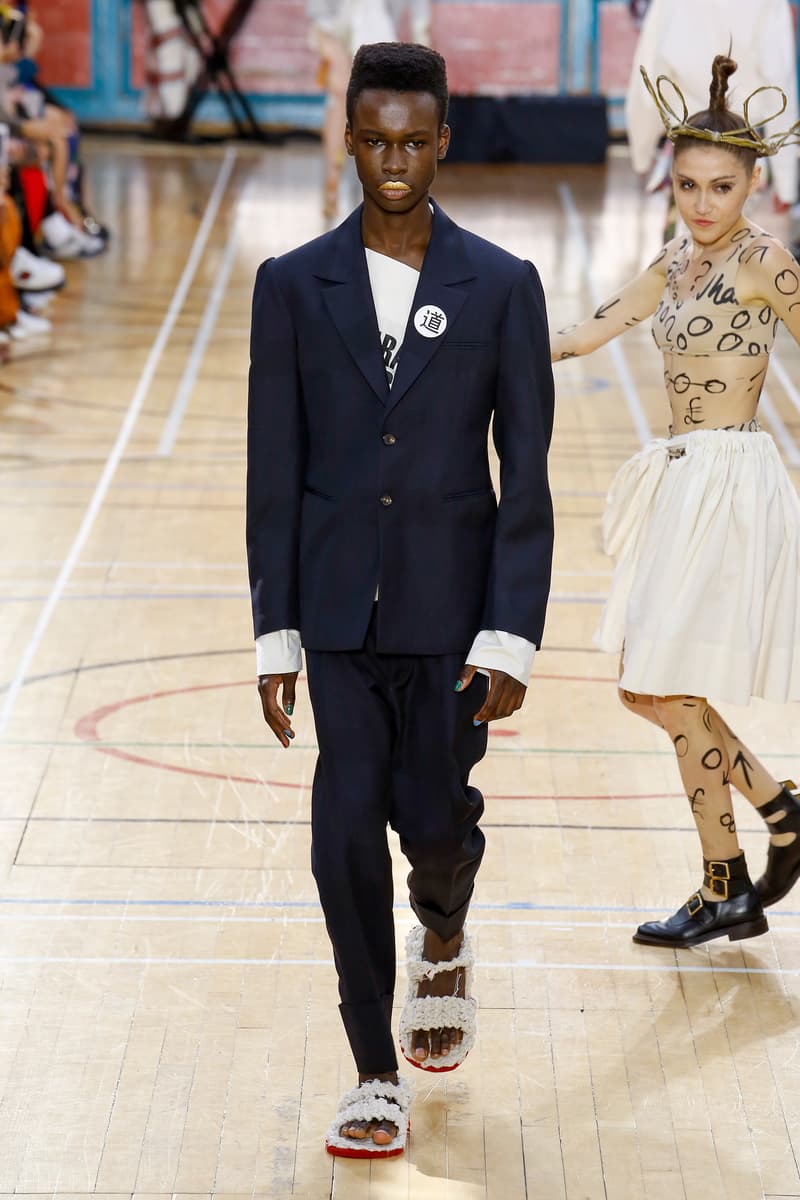 14 of 15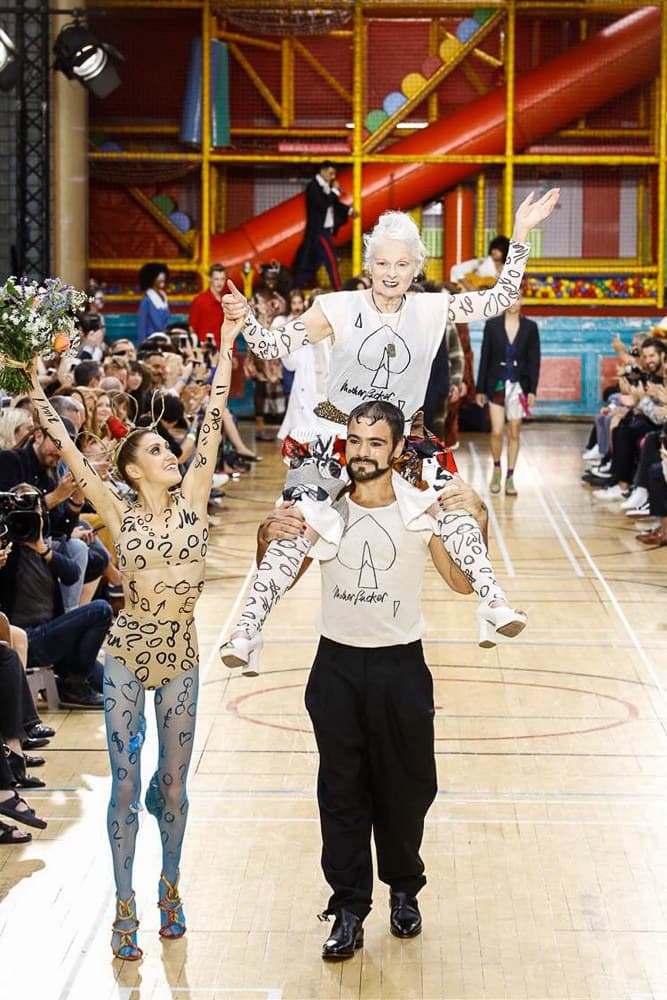 15 of 15
Vivienne Westwood unveiled one of her most eccentric presentations in recent years with her Spring 2018 Menswear collection.
Pinstriped suits, T-shirts coated in phrases, and corset dresses were paired off with models sporting fishnets, discarded junk, and face paint at this year's London Fashion Week: Men's. What stood out were traditional Westwood gowns presented on male models. The gender fluid gowns were black and taupe with pointed necklines and trash chicly stuffed inside. Motifs like spotty animal prints and playing card symbols were meant to thematically convey the message of the show, global awareness and financial greed.
According to The Guardian, show notes explained how the prints were "meant to be the noughts which endlessly multiply money by 10 over and over. We only need a few to save the rainforest but billions disappear every day in global inflation." The playing card symbol's themes were as followed: the heart symbolize "love, free world, and IOU." the diamond represent "greed, rot$, propaganda," the phallus stood for "war," and a triangle's an allegory for "giants like Shell and Monsanto who rape the Earth."
Check out more coming out London Fashion Week 2018 here.