8 Brands Dropping Products You Don't Want to Sleep on This Week
Supreme, NEIGHBORHOOD, A Bathing Ape, Places+Faces and more.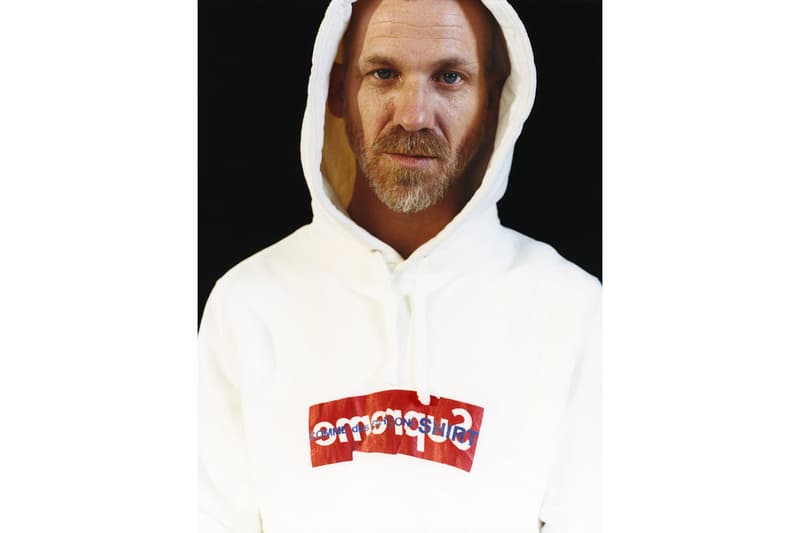 Proving yet another solid week in the realms of both fashion and footwear, the past several days have given way to a wide crop of notable collaborations and hyped sneaker drops. Since our last round up of Highly-Anticipated Product Releases, we've seen collaborative collections from Jeff Koons x Louis Vuitton, another from Stüssy and Champion, in addition to several noteworthy shoe releases. Here is a quick look at what is expected to hit shop shelves in the next few days.
Call Me 917 Dover at Street Market Ginza
1 of 5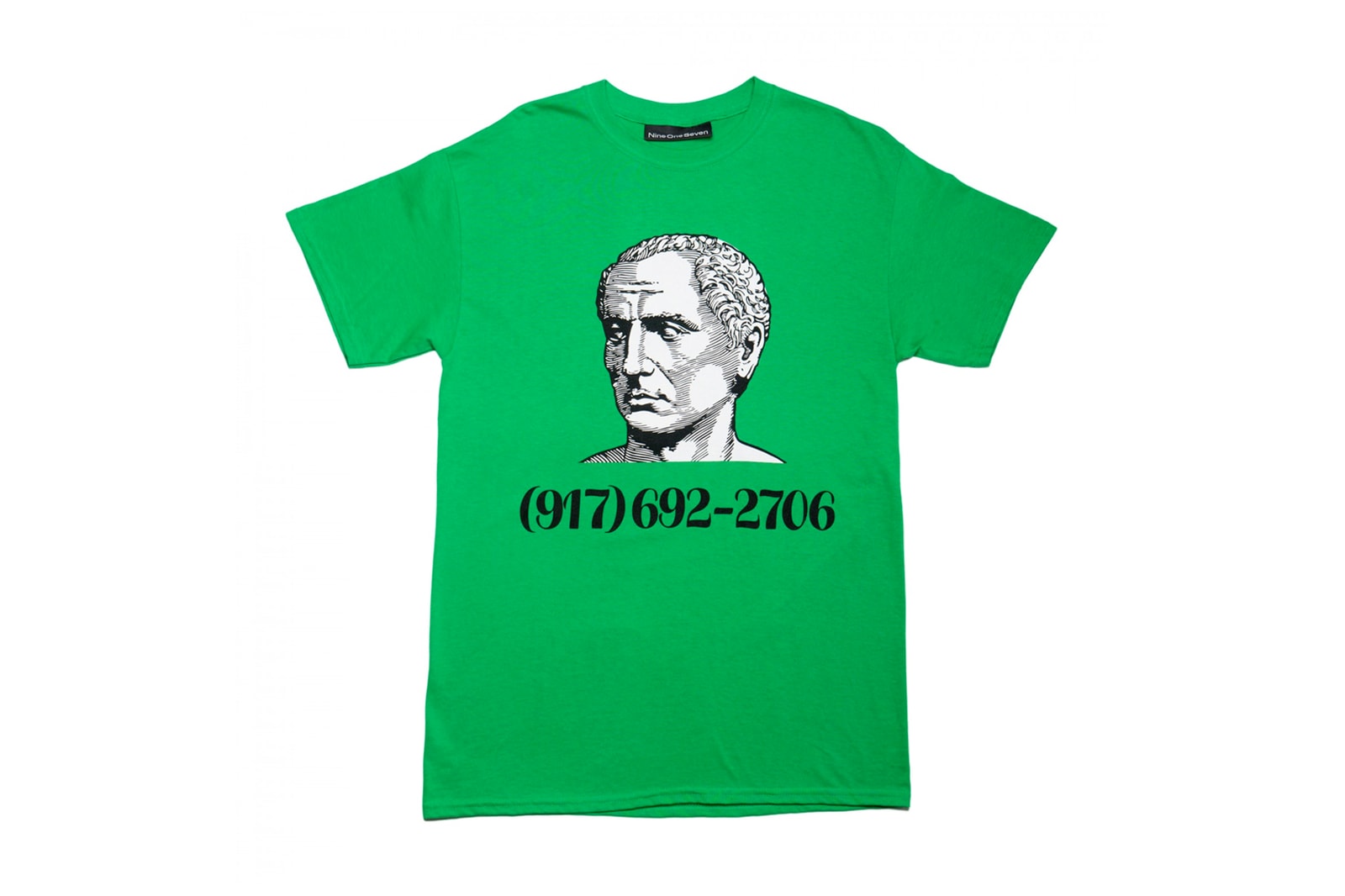 2 of 5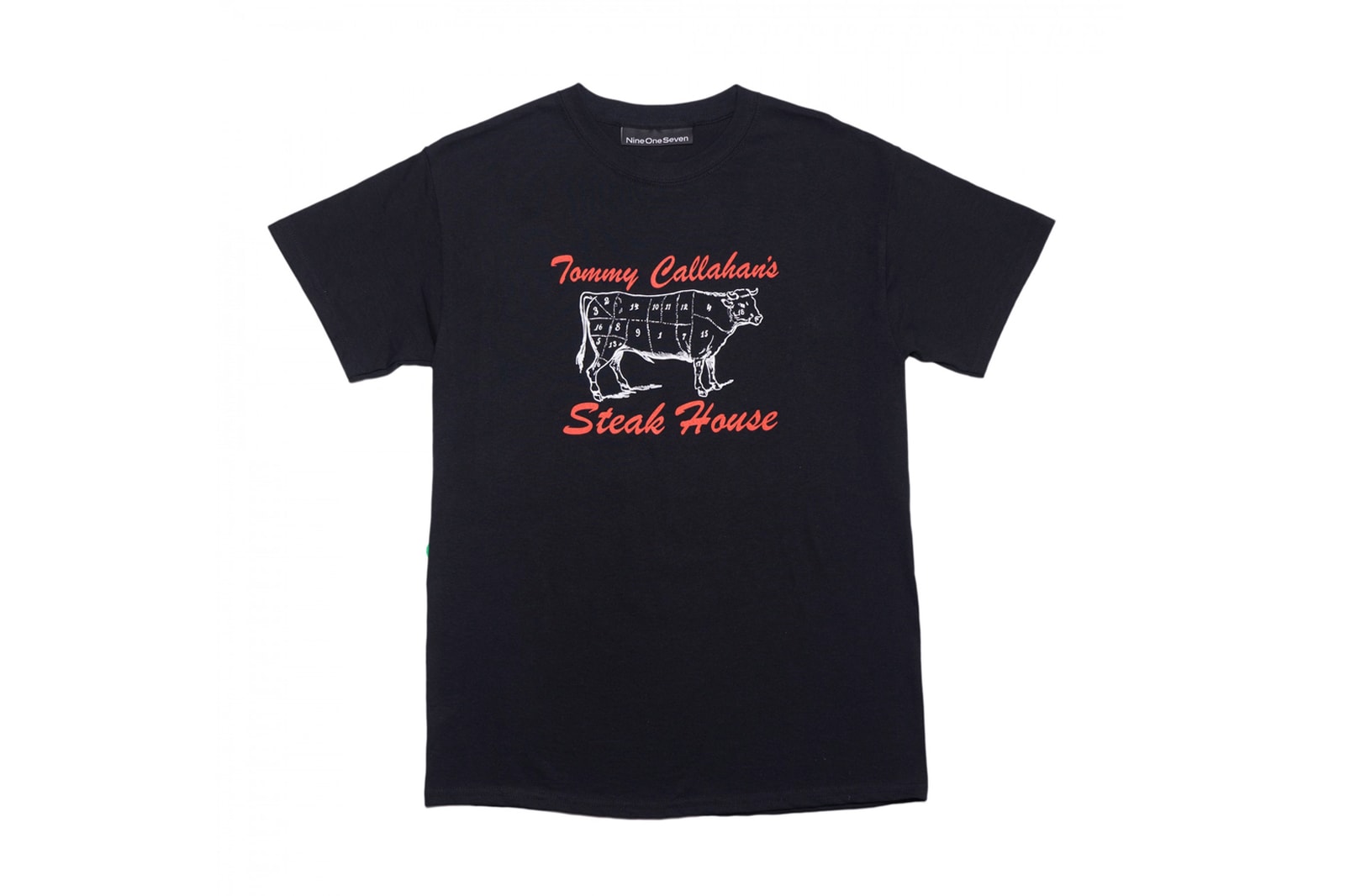 3 of 5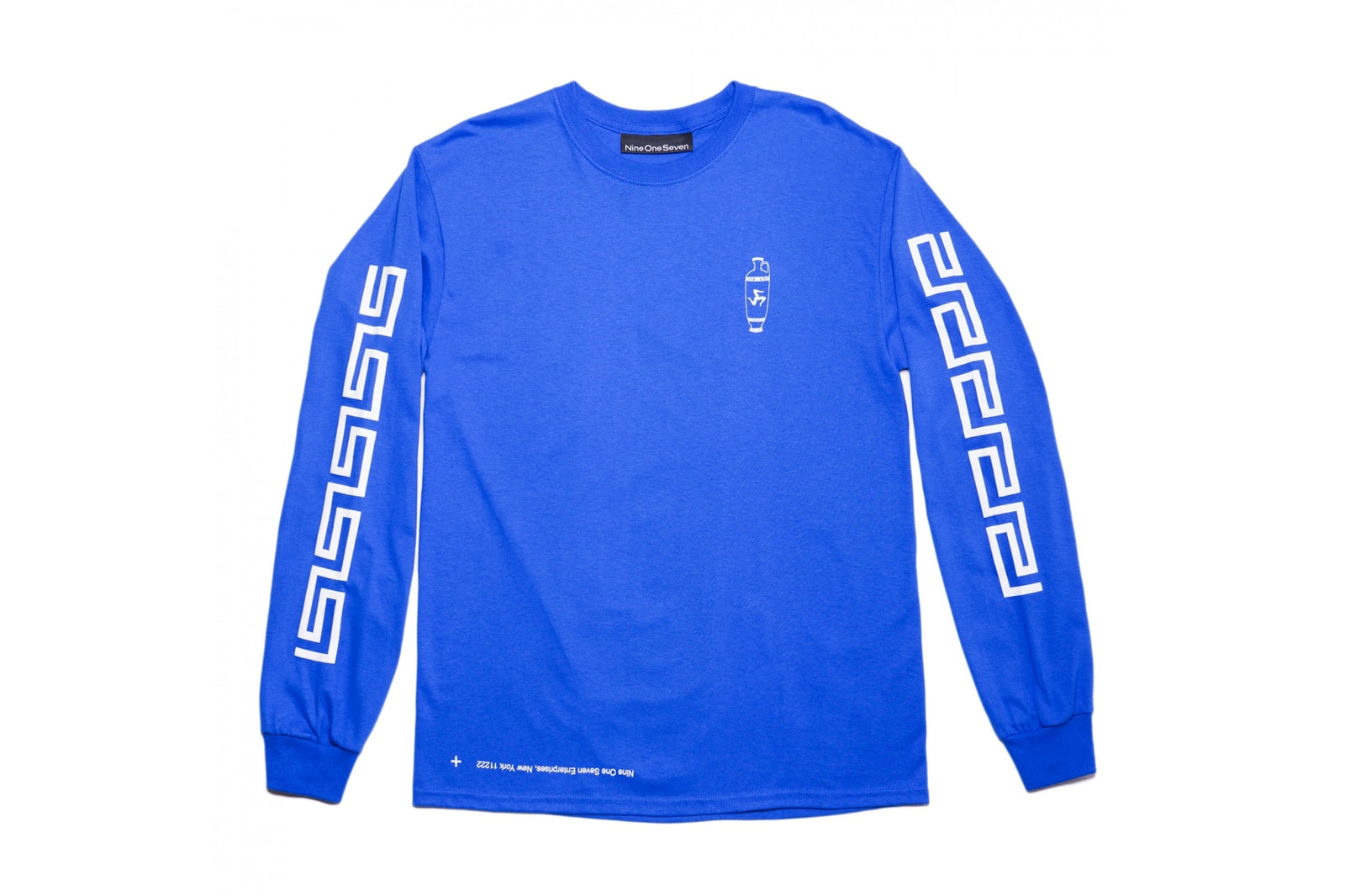 4 of 5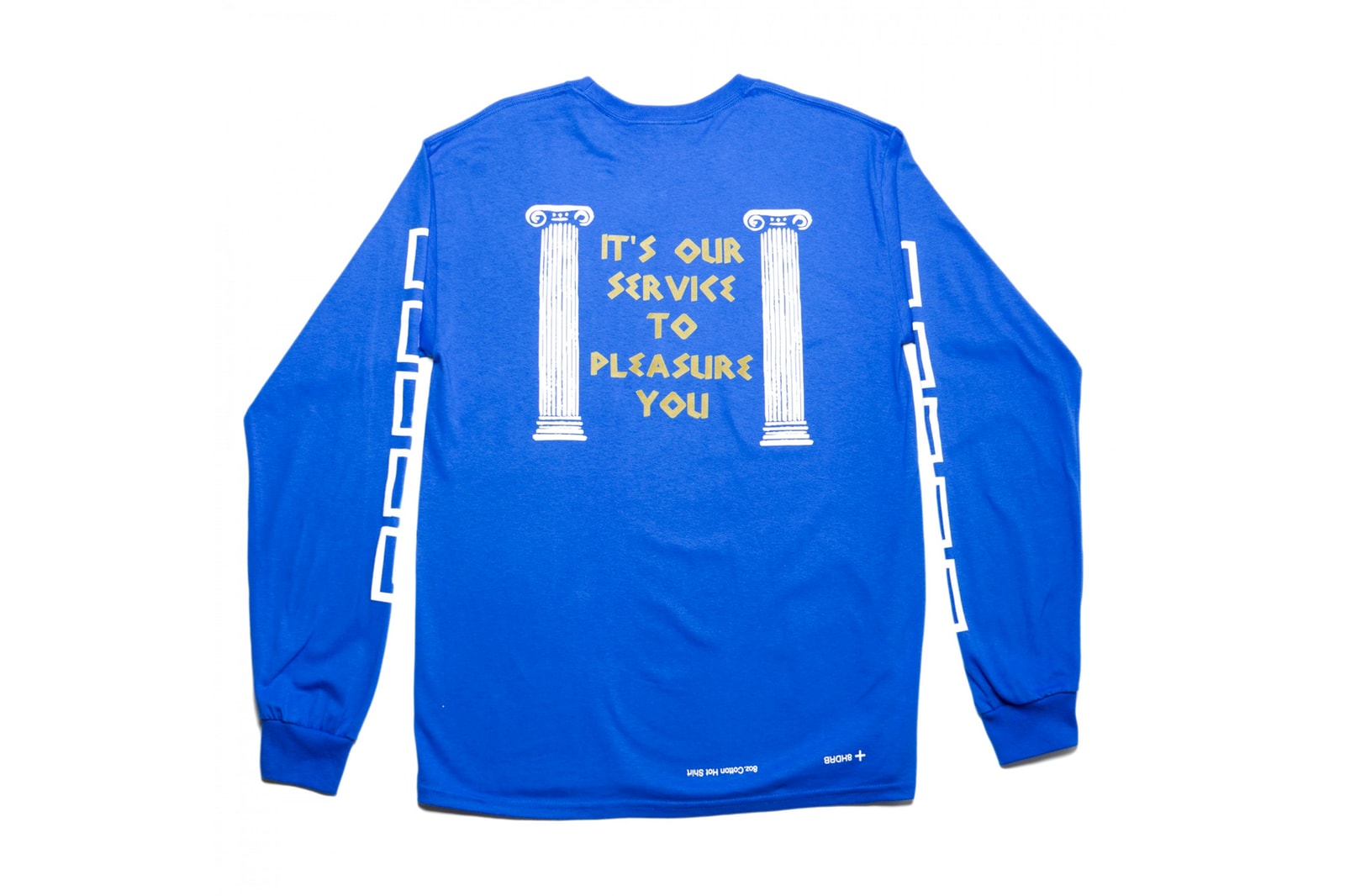 5 of 5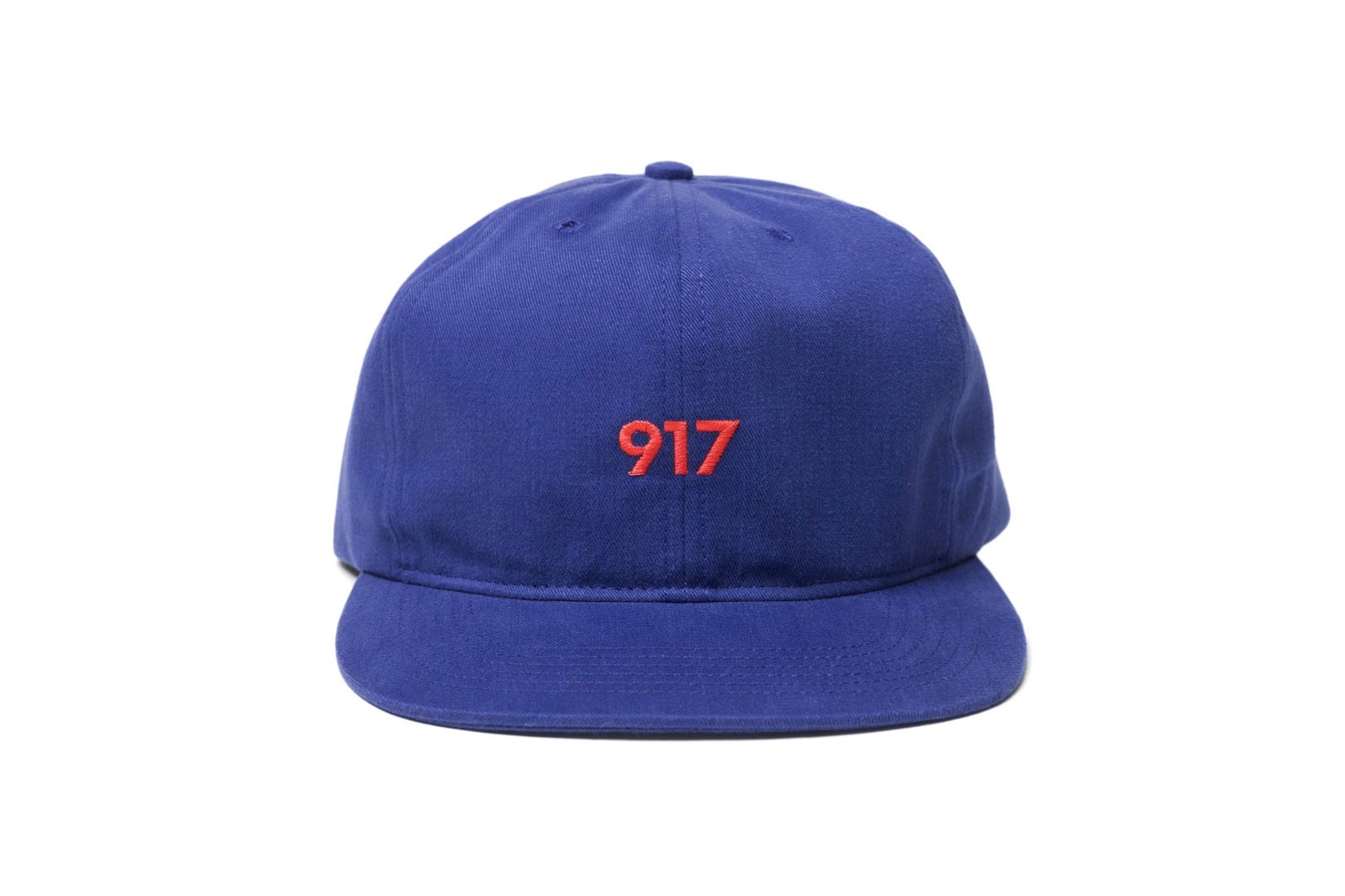 The NYC brand from skater Alex Olsen hits Japanese shelves this week, specifically at Dover Street Market Ginza. The humorous collection includes clever puns and witty references to pop culture, while arriving in a slew of streetwear-staple colors and fits. T-shirts, long sleeves, hoodies and hats are all included in the wide release which is sure to sell quick, whether you've seen Chris Farley's Tommy Boy or not. The drop is available now via DSM Ginza online store.
GEO "GODSPEED" Collection Two
1 of 3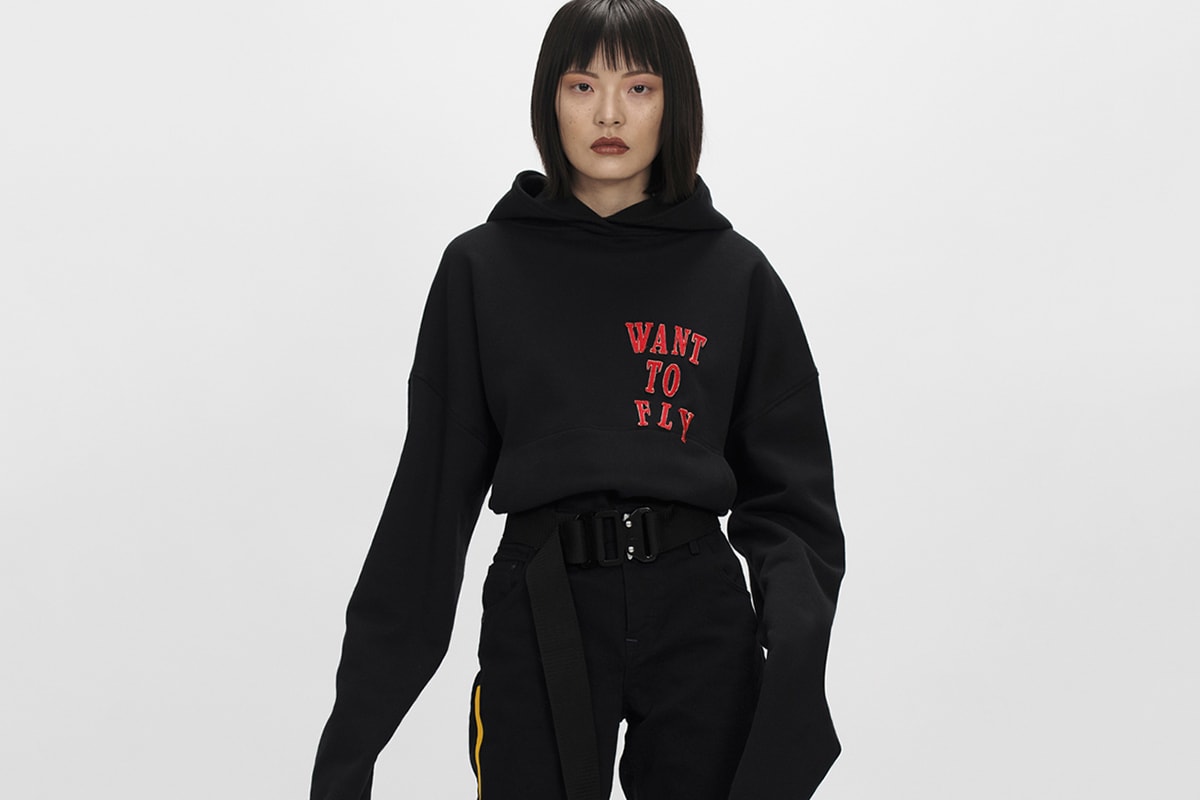 2 of 3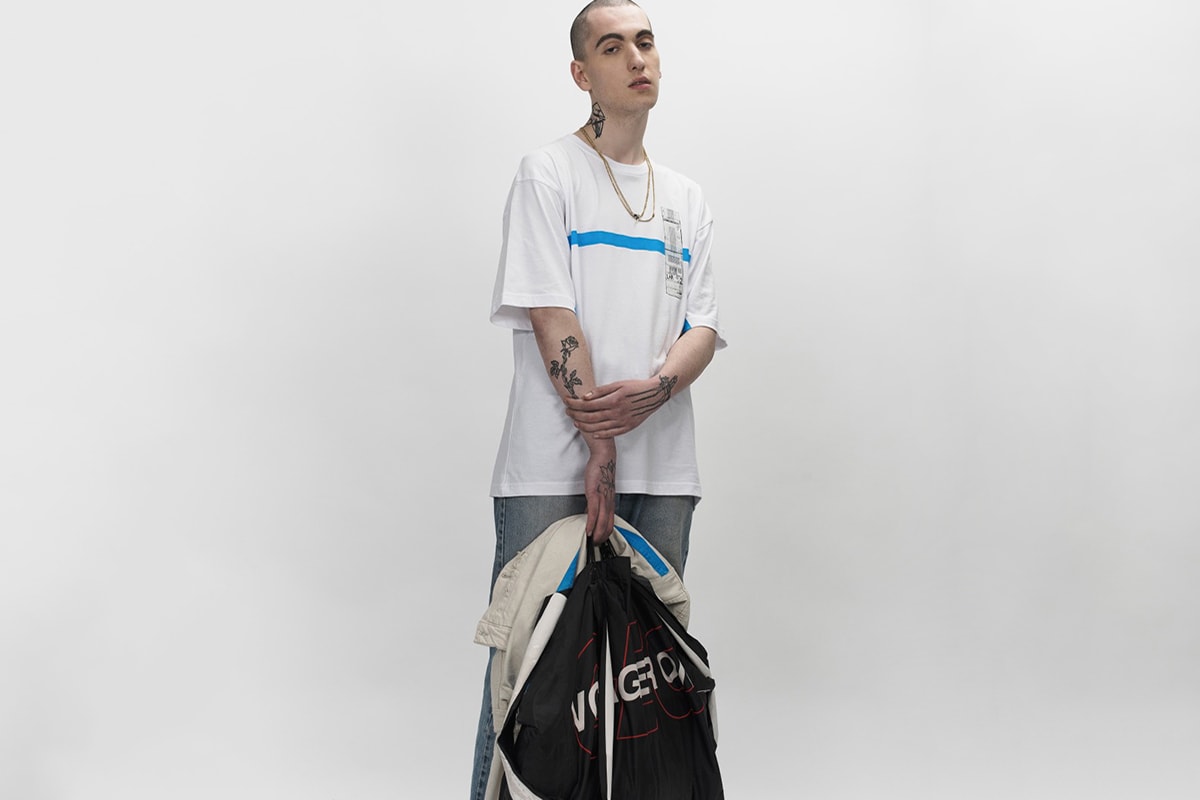 3 of 3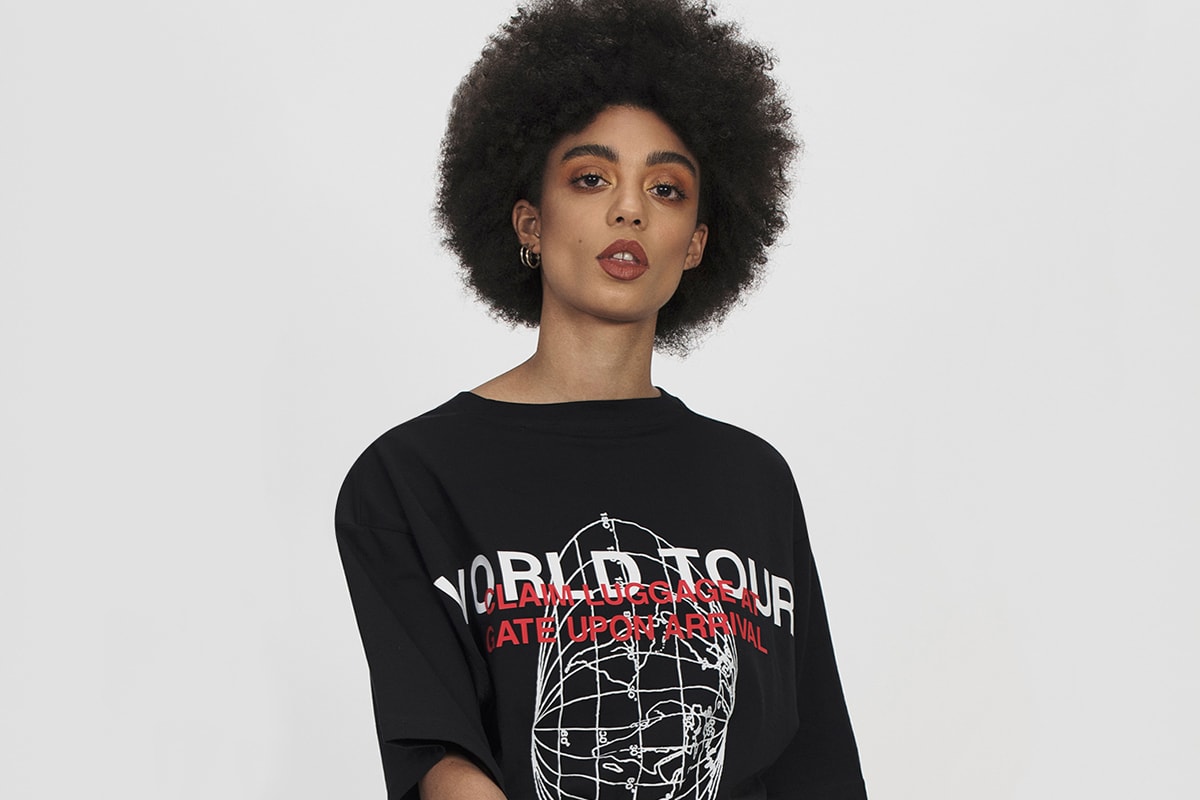 London's GEO brand presents its second collection, this time themed on travel. Drawing inspiration from the "Good luck and Godspeed" send-offs from astronauts during the space race era, the quote is not only a representation of the collection's designs but also as a mantra for the brand itself as it's still in it's "early days" and the beginning steps towards a prosperous venture. The Collection Two pieces are available now and more will begin to roll out onto the GEO web store.
A-COLD-WALL* 2017 Spring/Summer Collection "RESET"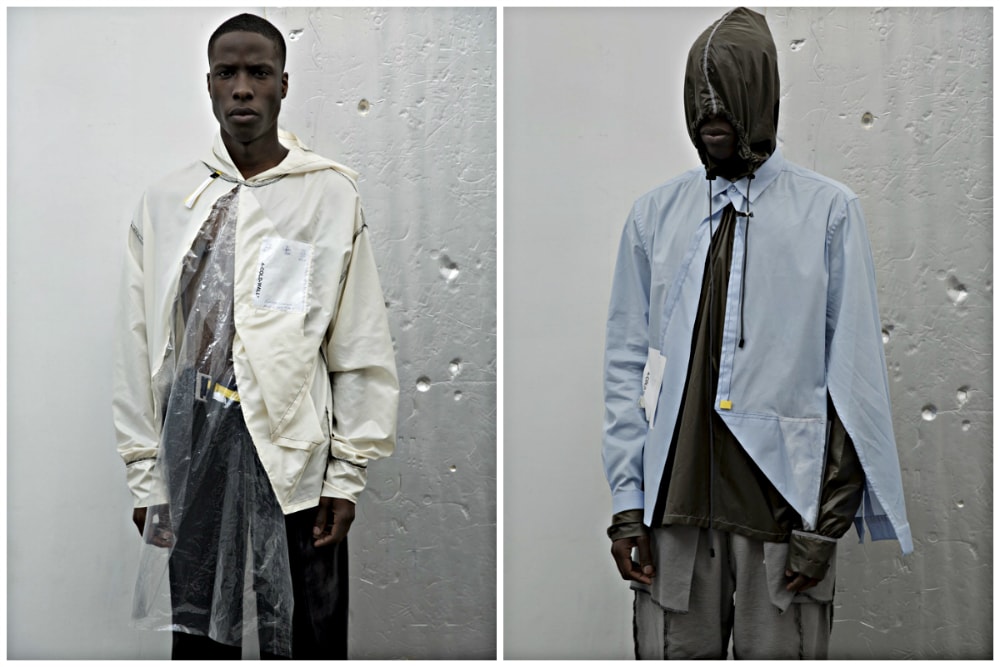 Titled "RESET," Samuel Ross and his A-COLD-WALL* imprint recently unveiled a new lineup in part of the 2017 spring/summer season. Showcasing an artistic touch with silhouettes, textiles, layers, tailoring, cuts and accessories, the collection takes on an avant-garde flair as select pieces display asymmetric proportions while others adhere to an exposed inverted aesthetic. The collection is available now for purchase at participating stockists and the brand's official website.
Stüssy Toronto Chapter Re-Opening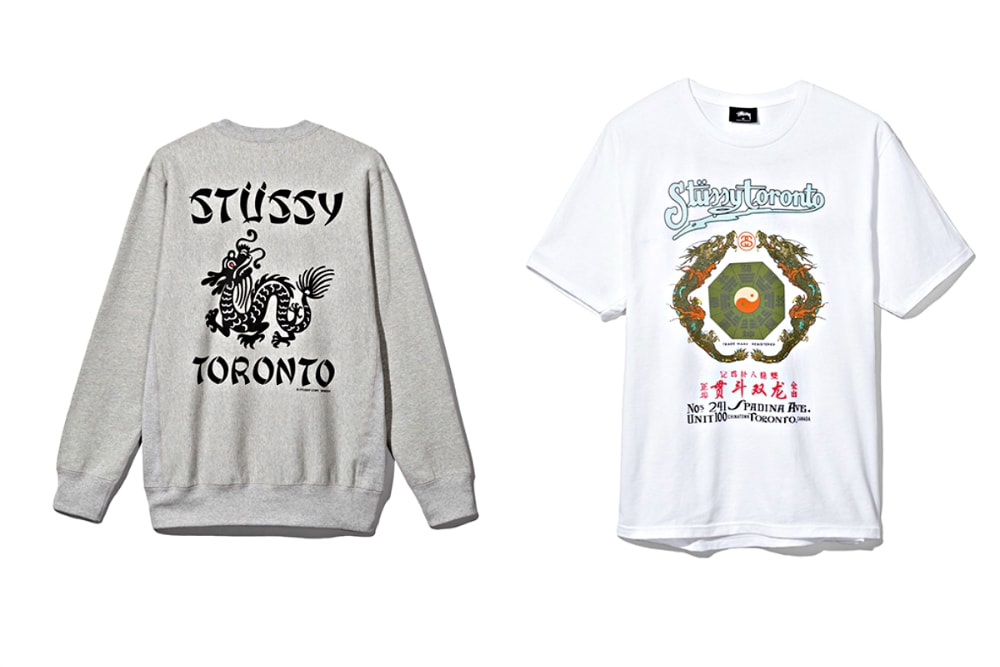 Stüssy looked to commemorate the re-opening of its Toronto store chapter with a line of limited edition T-shirts. Teaming up with Sam James Coffee Bar, Avi Gold, KWEST, and Club Gear, a barrage of tops hit the shelves with proceeds being donated to Dunbat Skatepark. The collection itself features a wide assortment of colorway options and design styles. Opening its doors on April 8, the new T-shirt designs are available now for purchase.
NEIGHBORHOOD 2017 Spring/Summer Delivery 1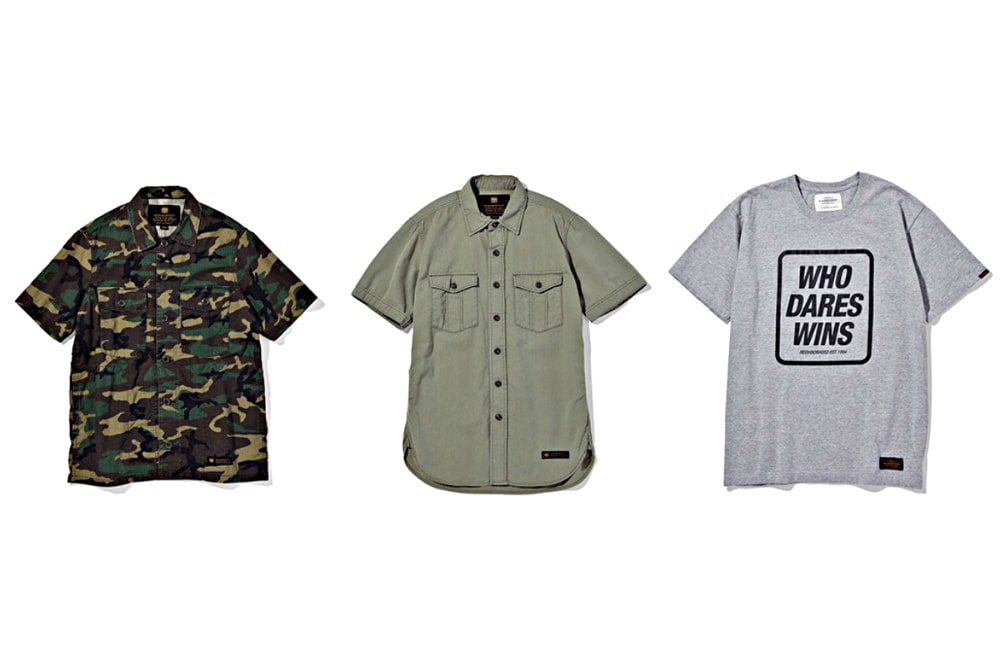 For its initial delivery on the upcoming spring/summer season, Japanese imprint NEIGHBORHOOD unveil a military-themed range. With select pieces adorned in the famous camo print, other items keep to a subtle color palette of muted shades of brown and grey. The collection itself is comprised of CPO shirts, a short-sleeve T-shirt, shorts, mesh cap, NATO watch strap, shoulder bag and a face towel. The full range is available now online.
Supreme Week 8 Drop List
1 of 12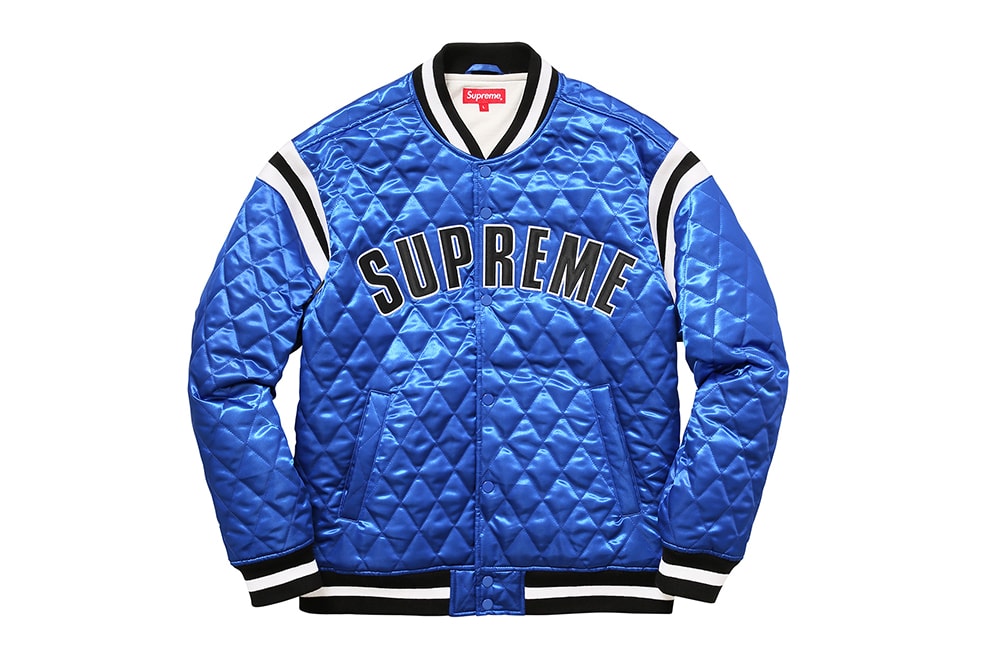 2 of 12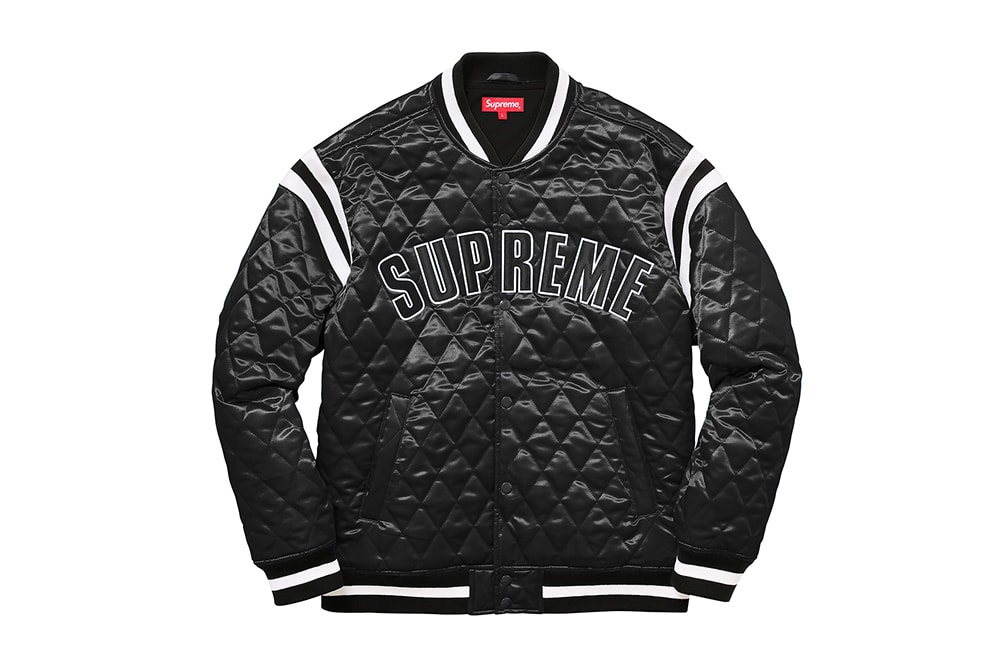 3 of 12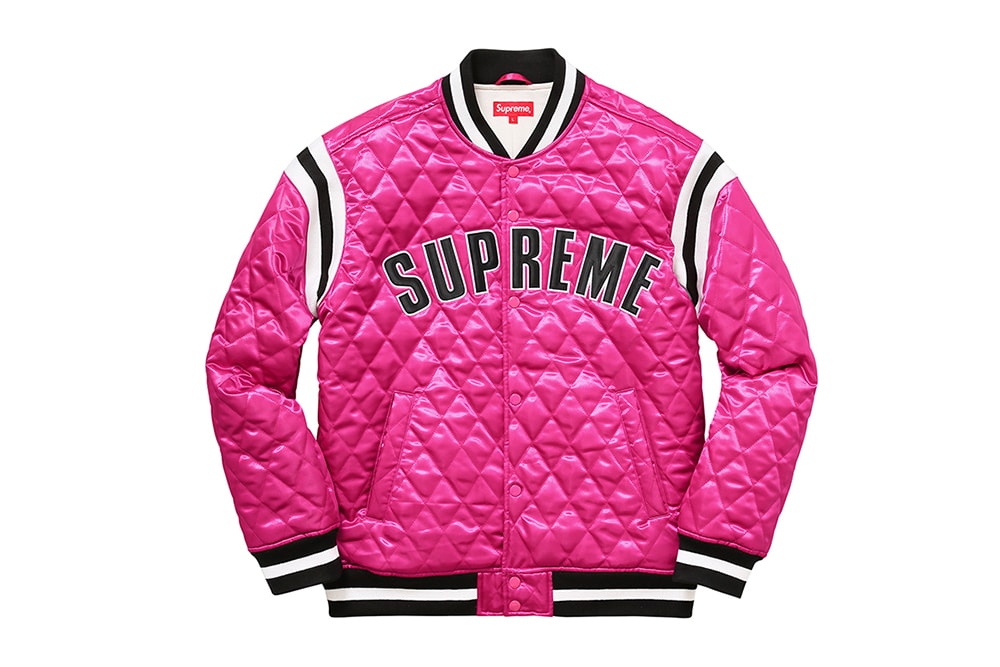 4 of 12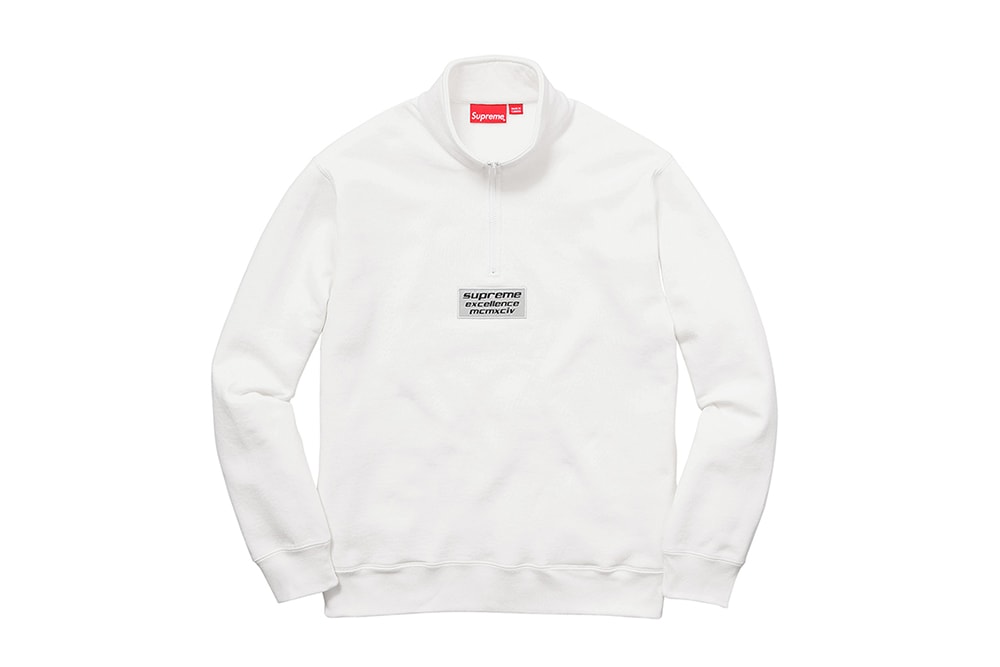 5 of 12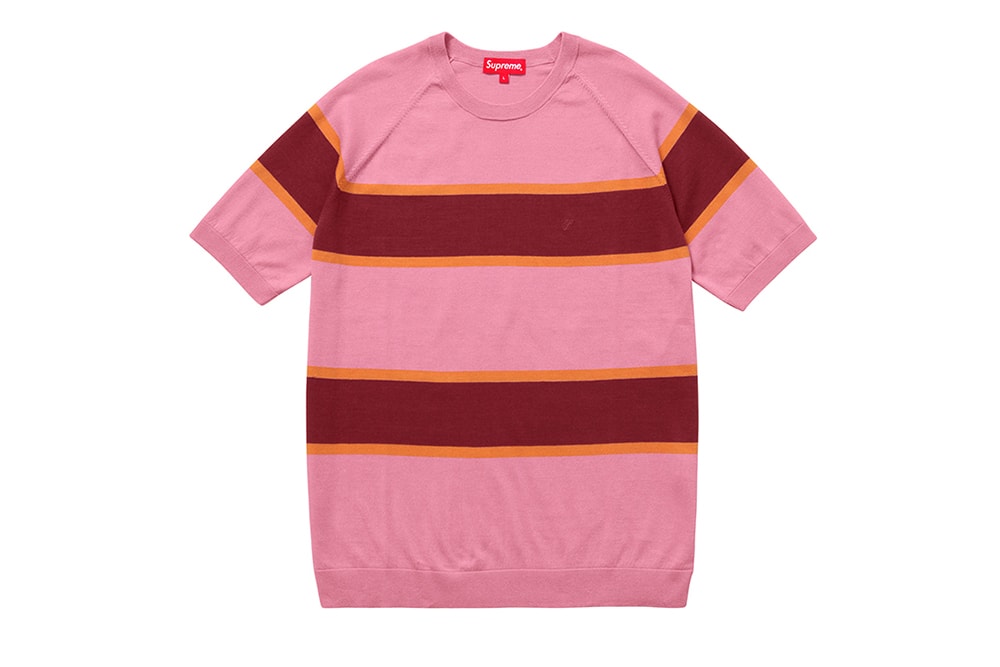 6 of 12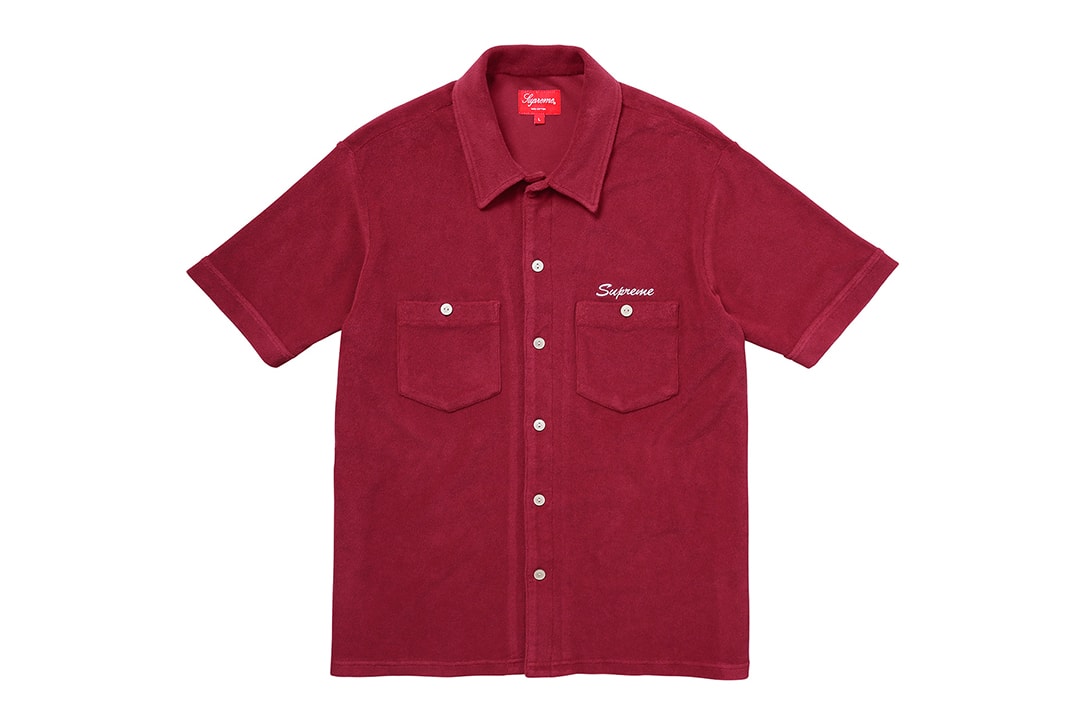 7 of 12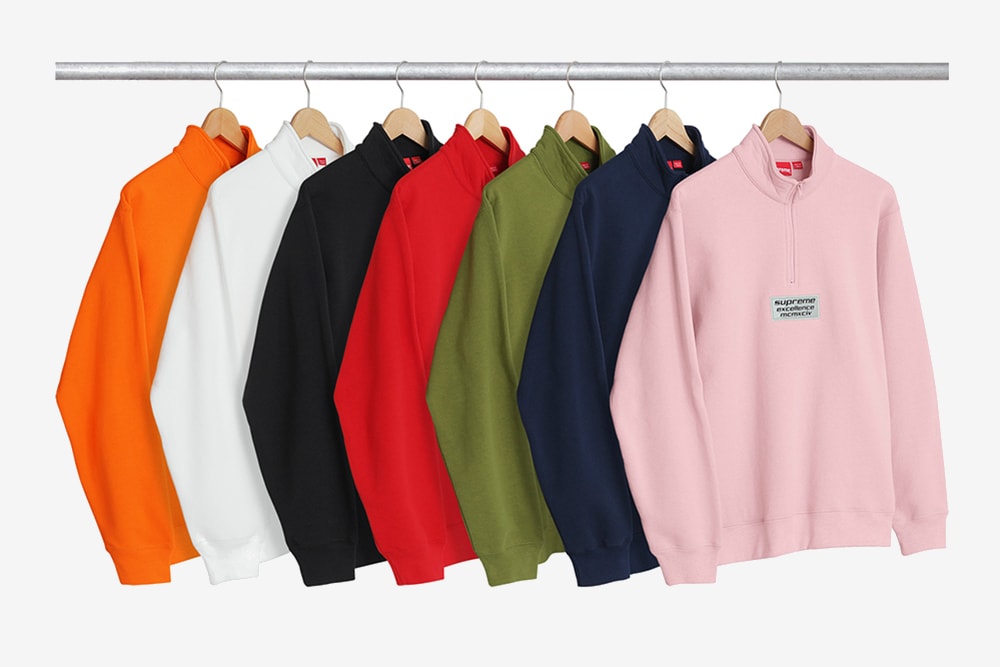 8 of 12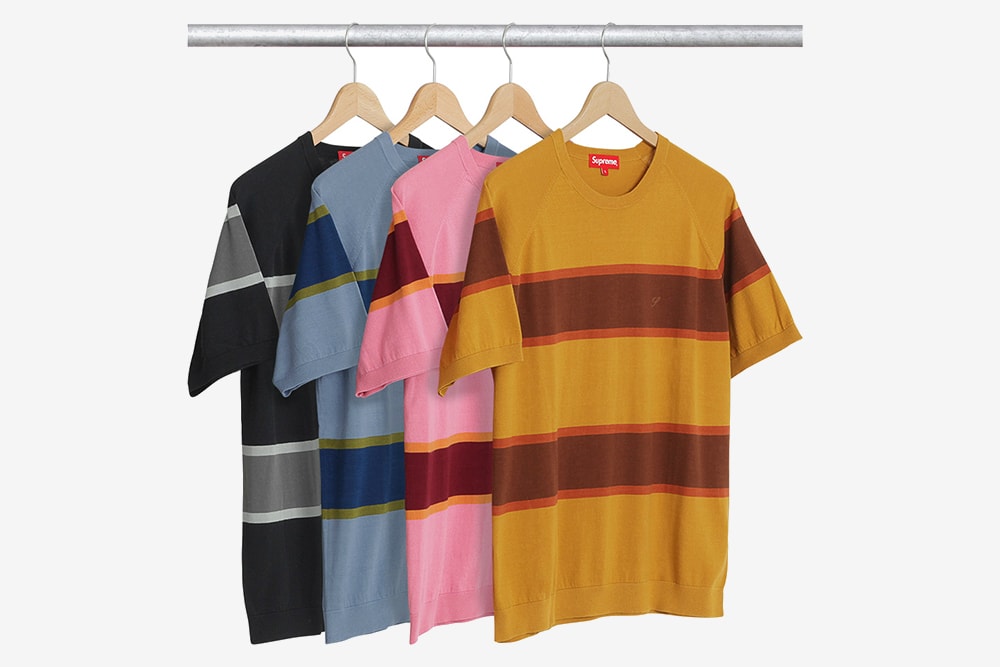 9 of 12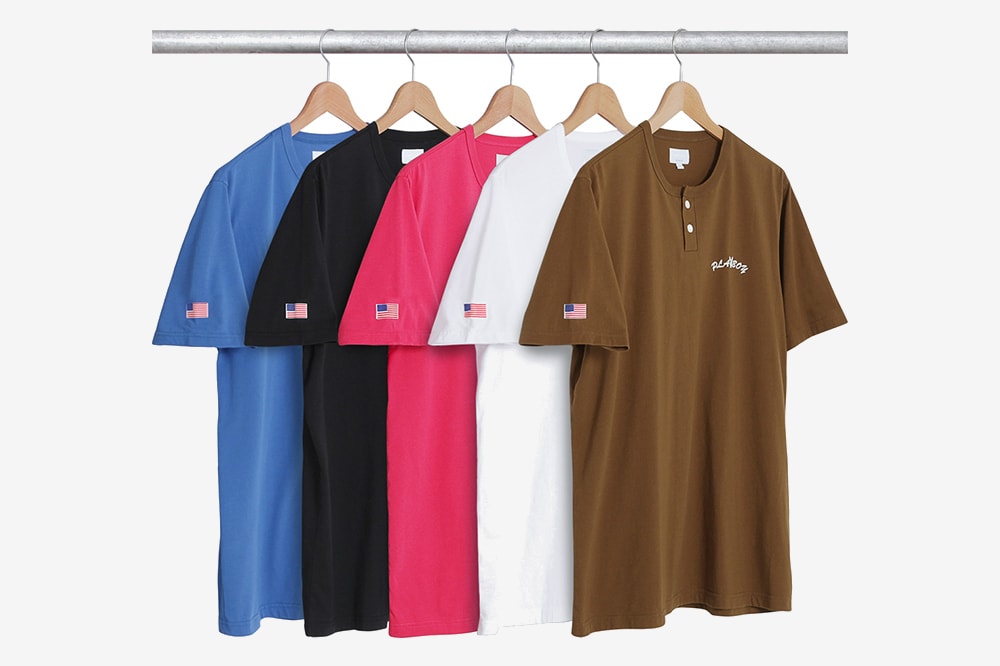 10 of 12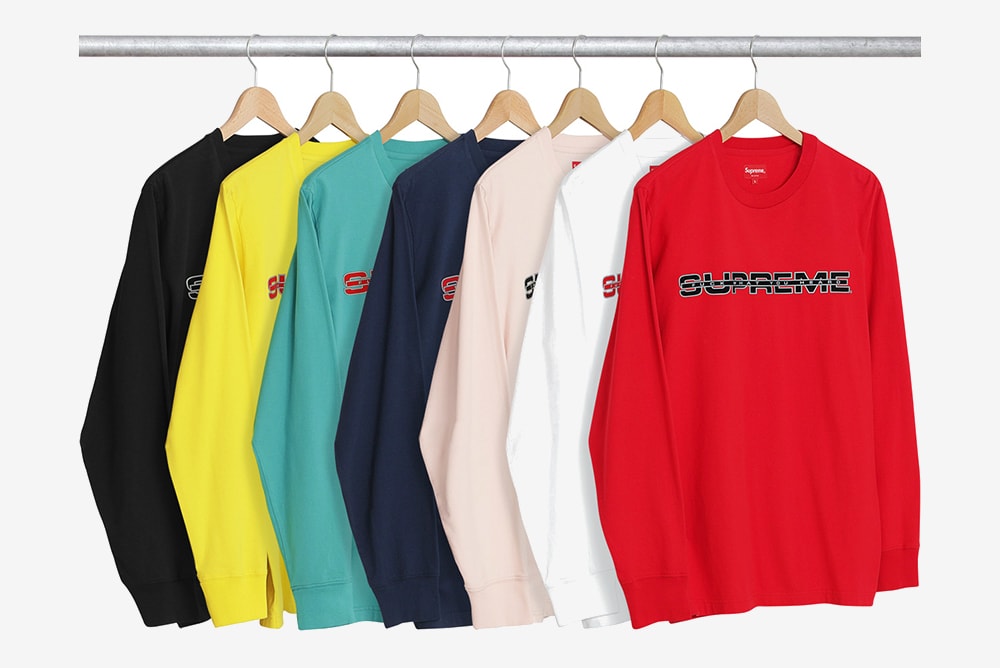 11 of 12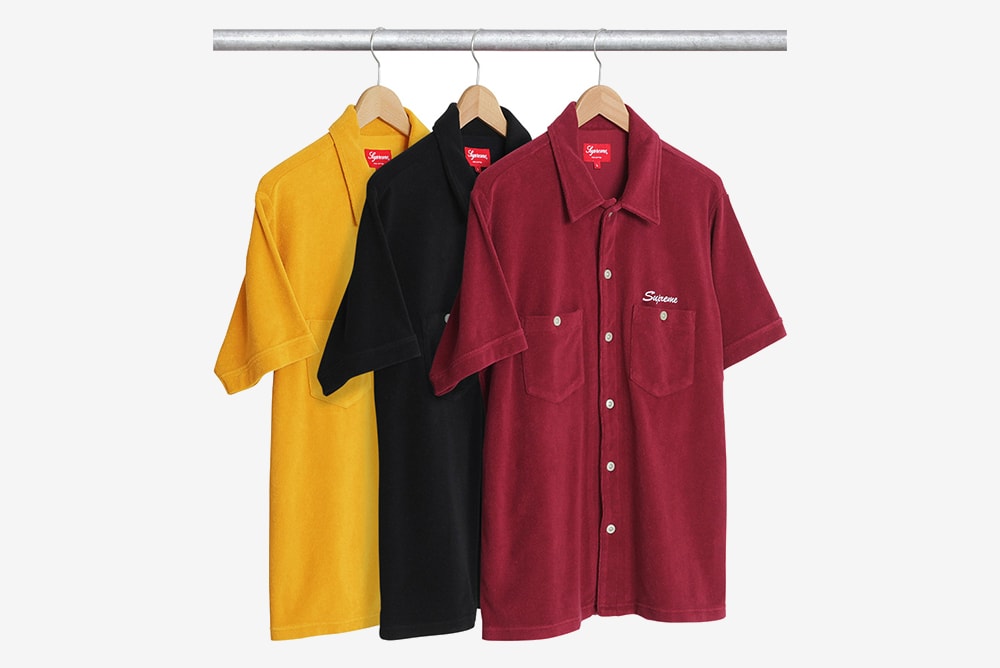 12 of 12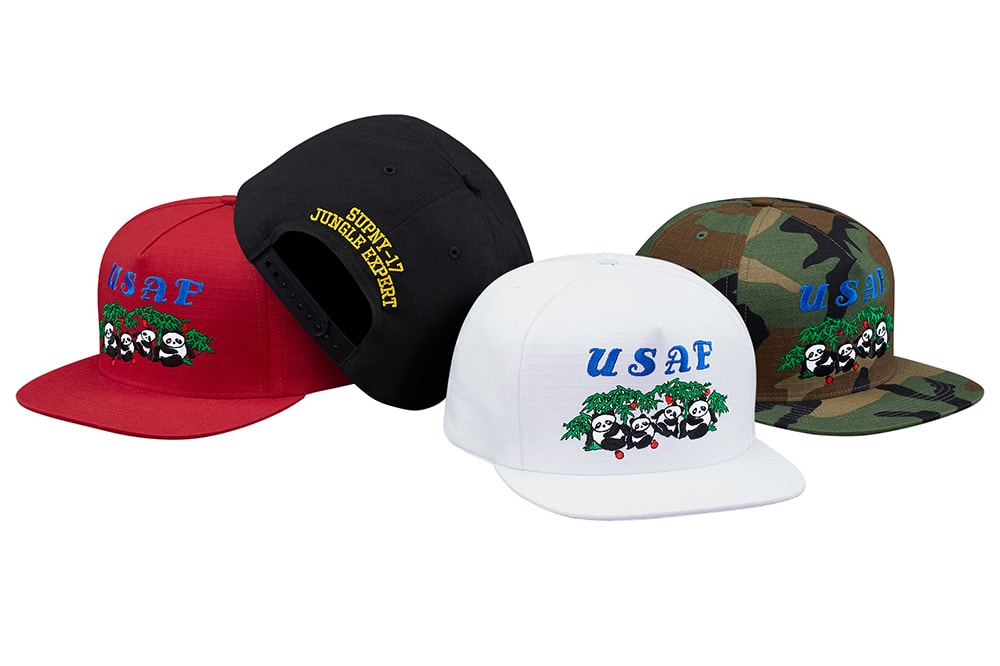 Supreme Hustle recently took to its Instagram account to reveal a barrage of Supreme-related merch that is poised to drop shortly. Various T-shirts, long-sleeve pullovers, and branded button-down designs will be on offer, as will a set of quilted baseball-style jackets and graphic 5-panel caps. Look for these items to release tomorrow.
Supreme x COMME des GARÇONS SHIRT 2017 Spring/Summer Collection
1 of 2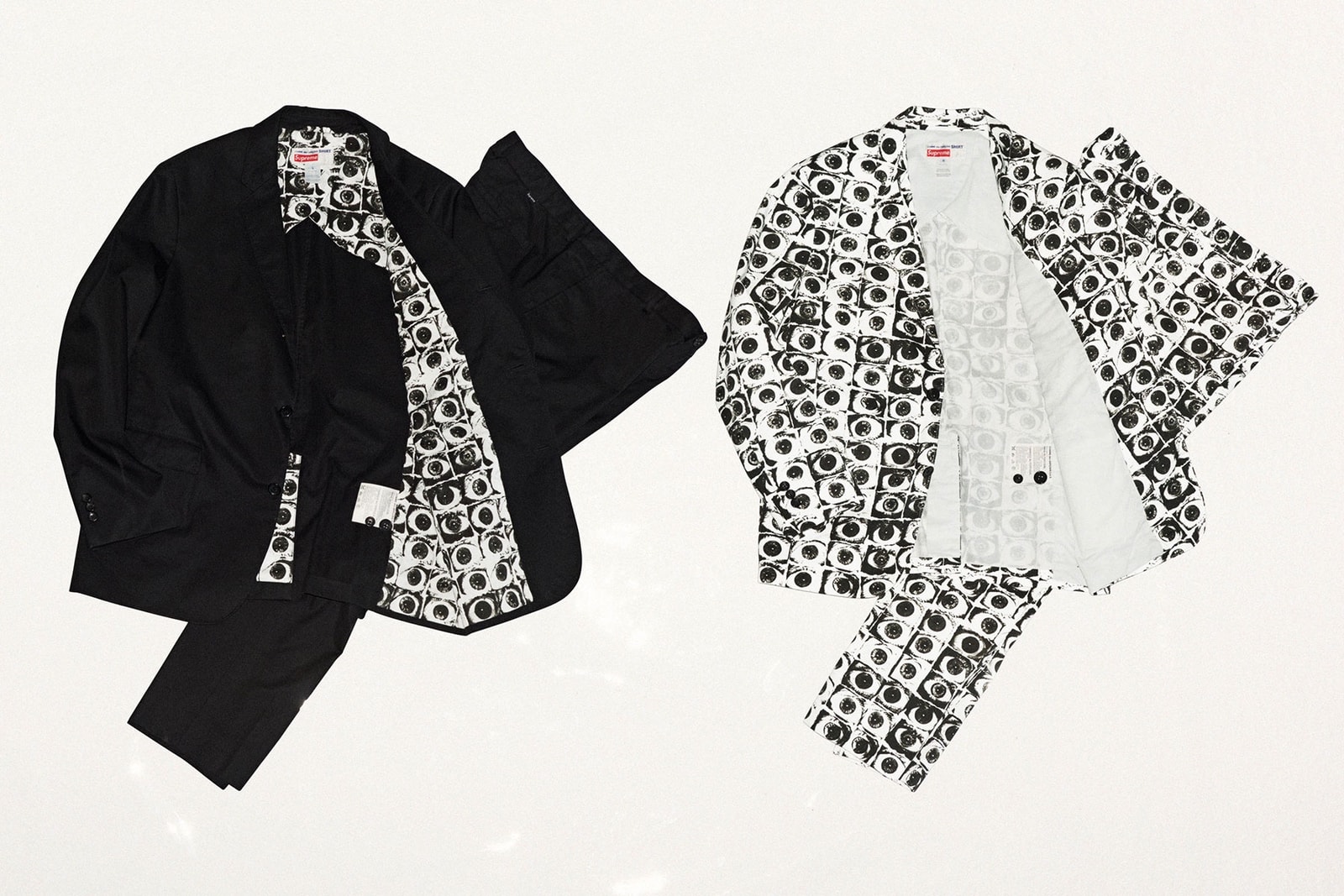 2 of 2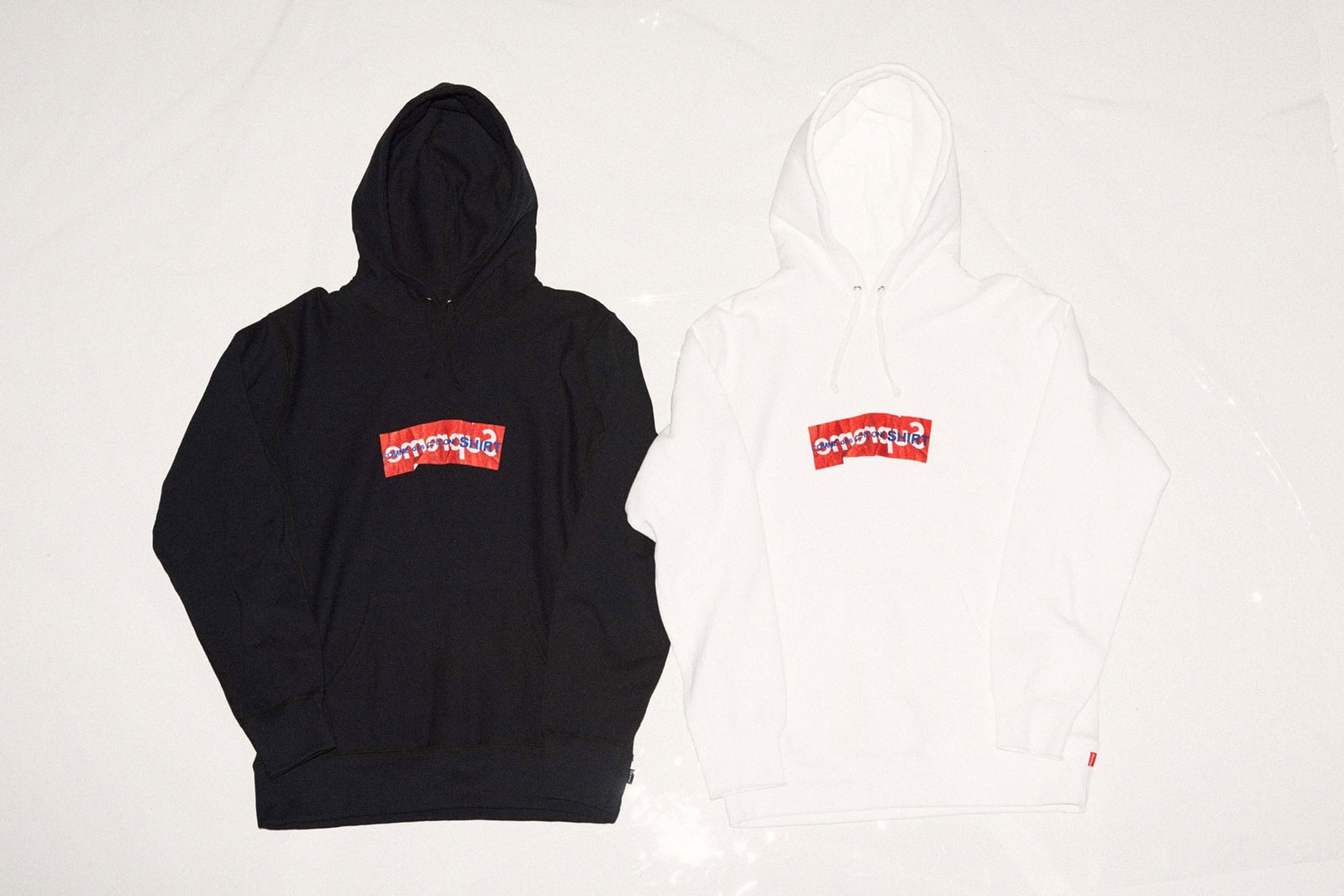 Fresh off the heels of its memorable collaborations with both Rap-A-Lot Records and Dr. Martens, streetwear mainstay Supreme this week teased images of its pairing with COMME des GARÇONS SHIRT. The spring/summer lineup consists of a polyurethane-coated fishtail parka, cotton gabardine suit, rayon shirt, hooded sweatshirt, tees, coin pouches and wallets. The collection will be available at Supreme's New York, Los Angeles, London and Paris locations, as well as its online store on April 13, with its Japan stores seeing an April 15 release date.
Places+Faces 2017 Spring/Summer Collection
1 of 3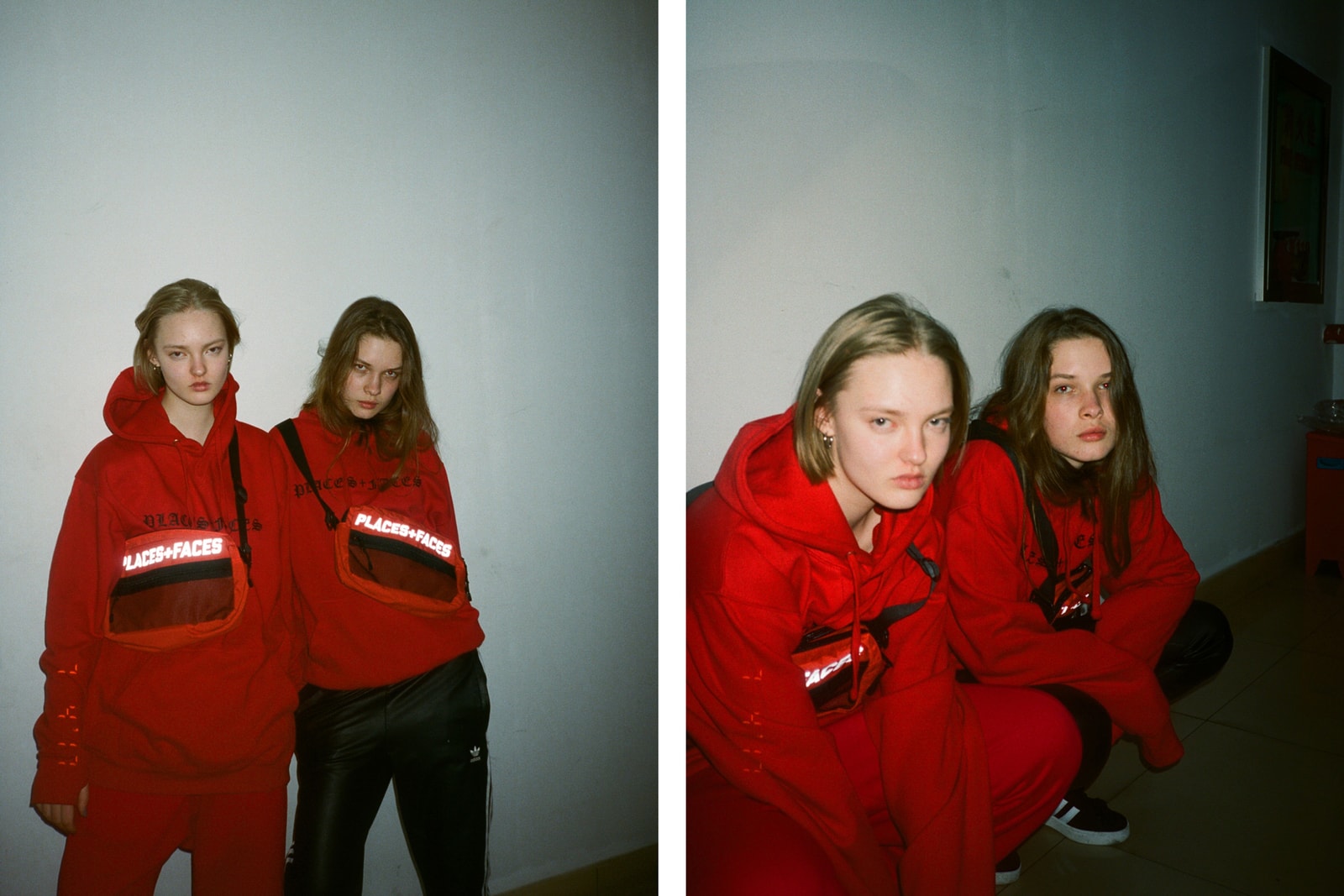 2 of 3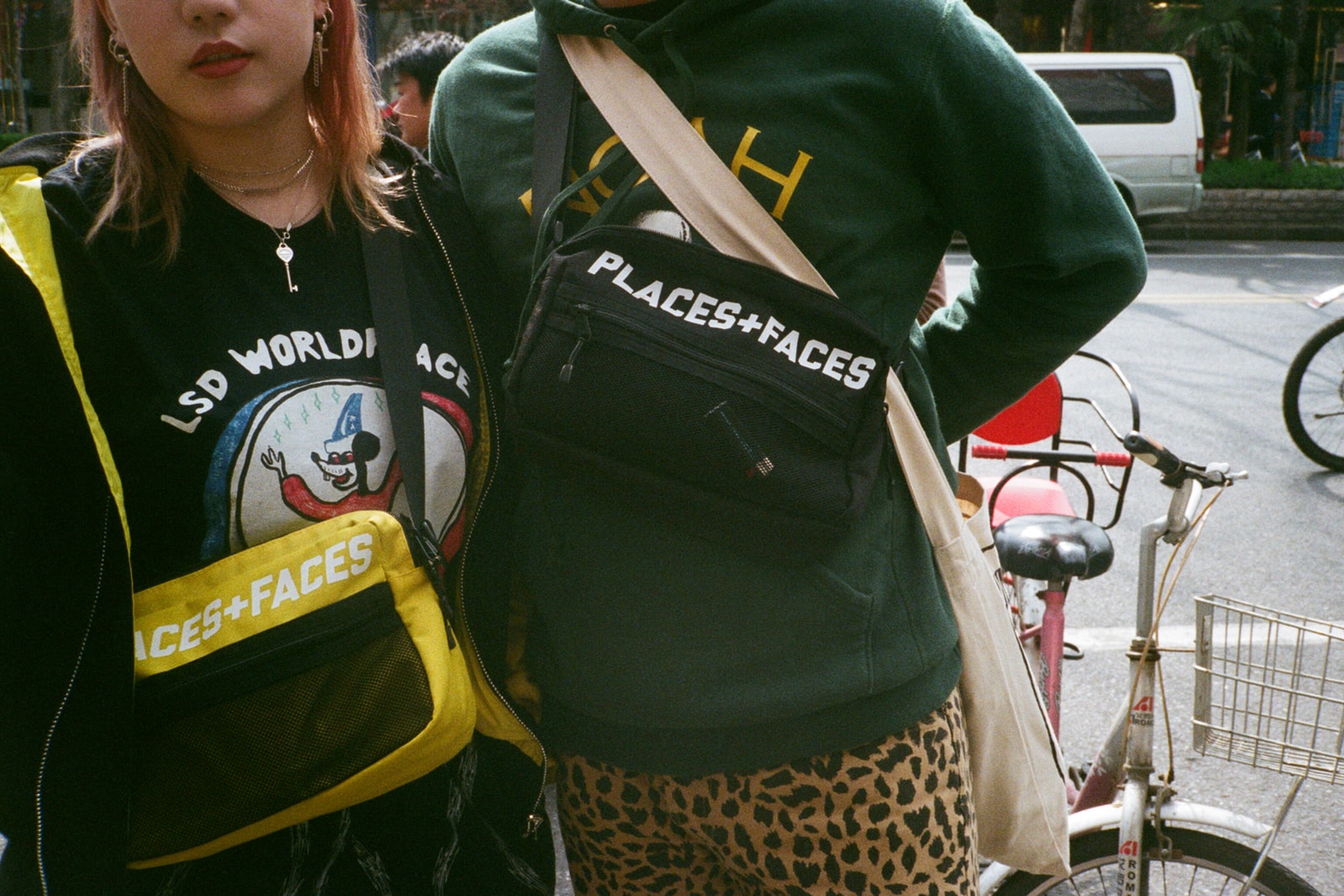 3 of 3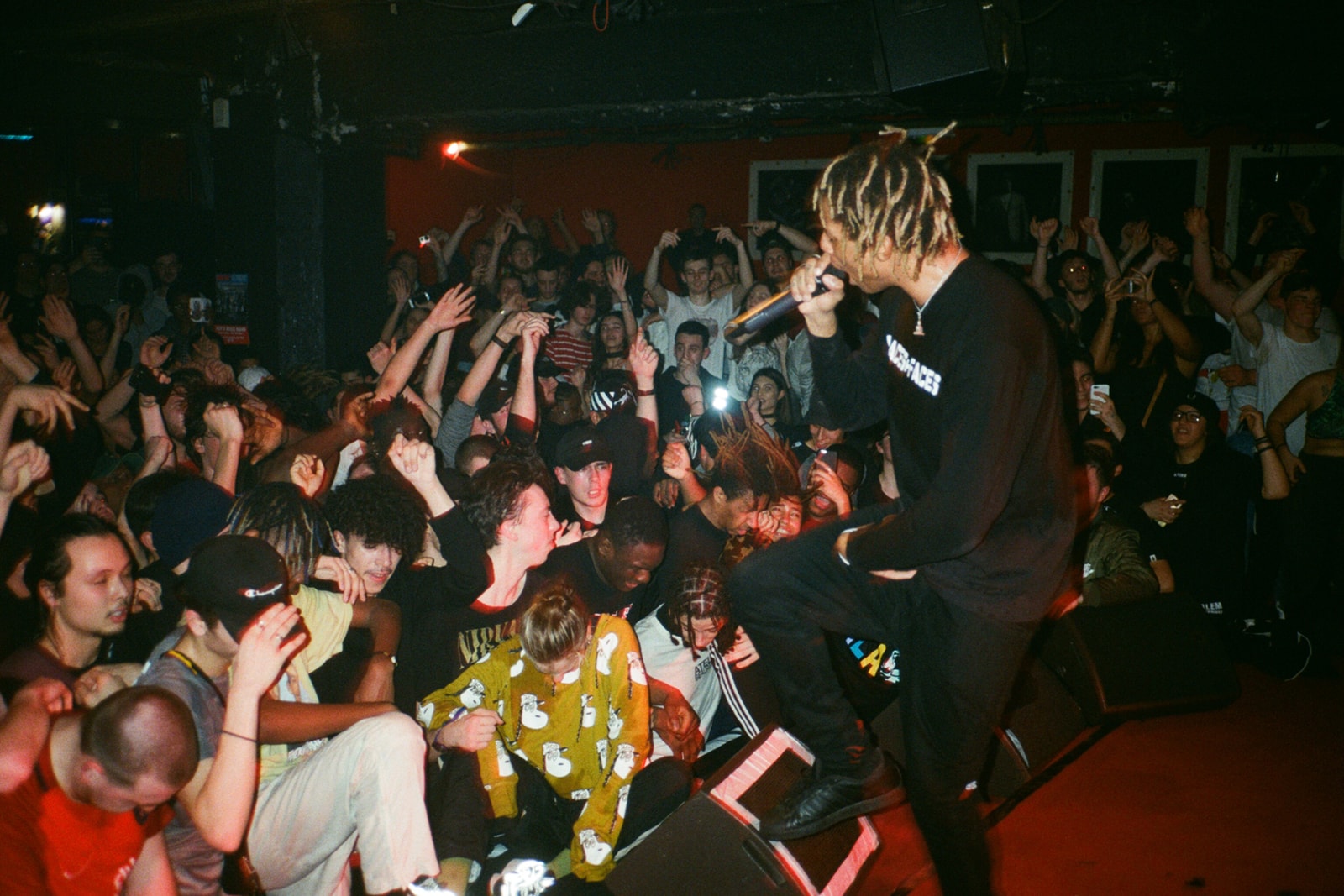 As a hybrid between photography and fashion, the Places+Faces latest collection is comprised of coach jackets, hoodies, shirts, T-shirts and pouches for the spring/summer seasons. The lookbook recently released showcases Night Lovell, Gabe of UZi and more with a grouped assortment of photos from Shanghai, Milan, Paris and Toronto. Pick up your favorite pieces from the official website on April 14, 7 p.m. BST.
UNDEFEATED x BAPE 2017 Spring/Summer Collection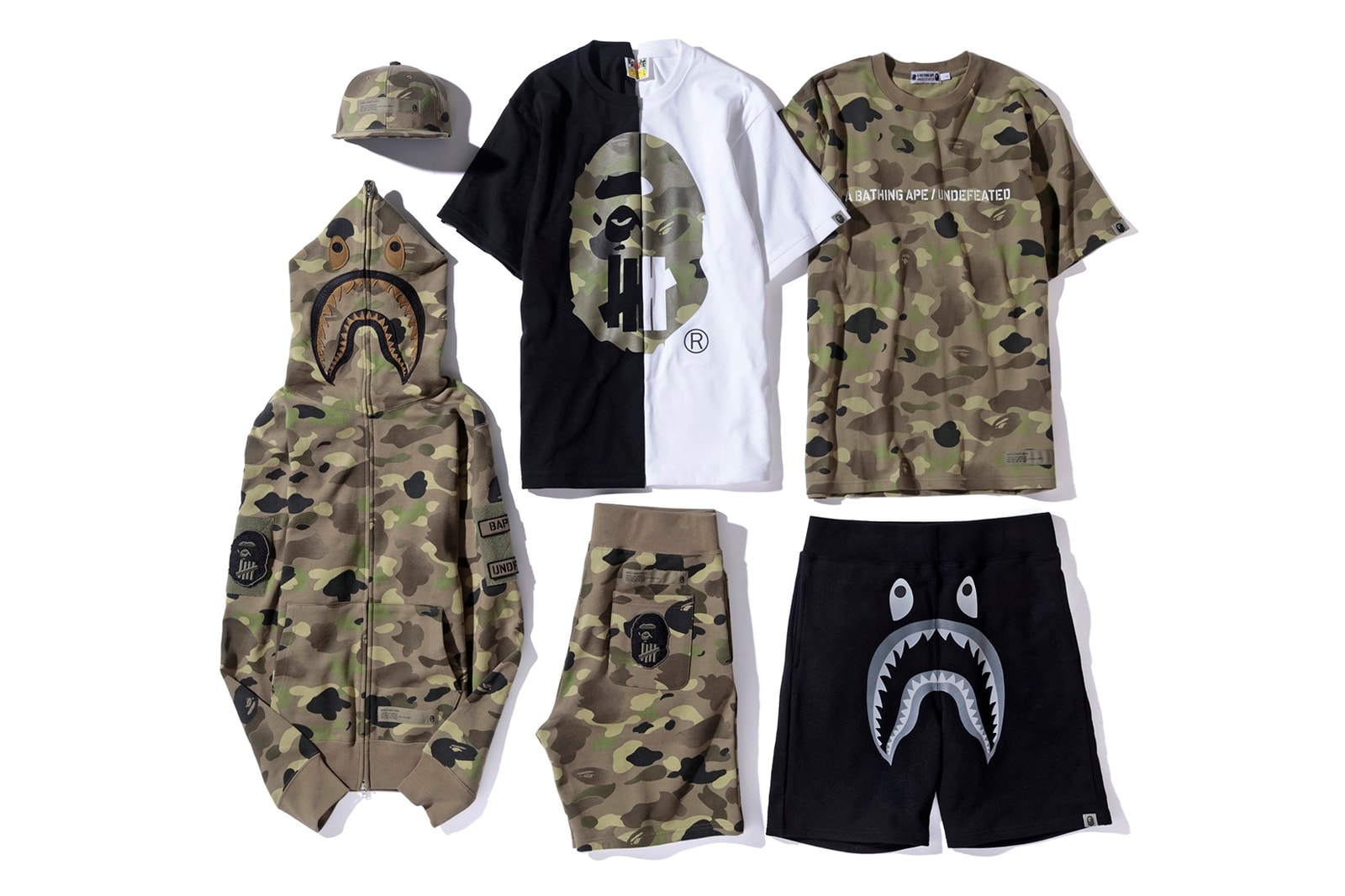 UNDEFEATED and BAPE link up once again to offer a seasonal lineup complete with a hoodie, cap and an assortment of T-shirts and shorts. Each item in the joint venture receives dual branding with both logos placed on a selection of camo-printed pieces. BAPE's signature Shark face also makes appearances throughout the collection. The range will pre-launch at the UNDEFEATED pop-up in I.T Hong Kong store on April 14, followed closely by all BAPE and UNDEFEATED stores and UNDEFEATED's website.
BAPE x Champion Collection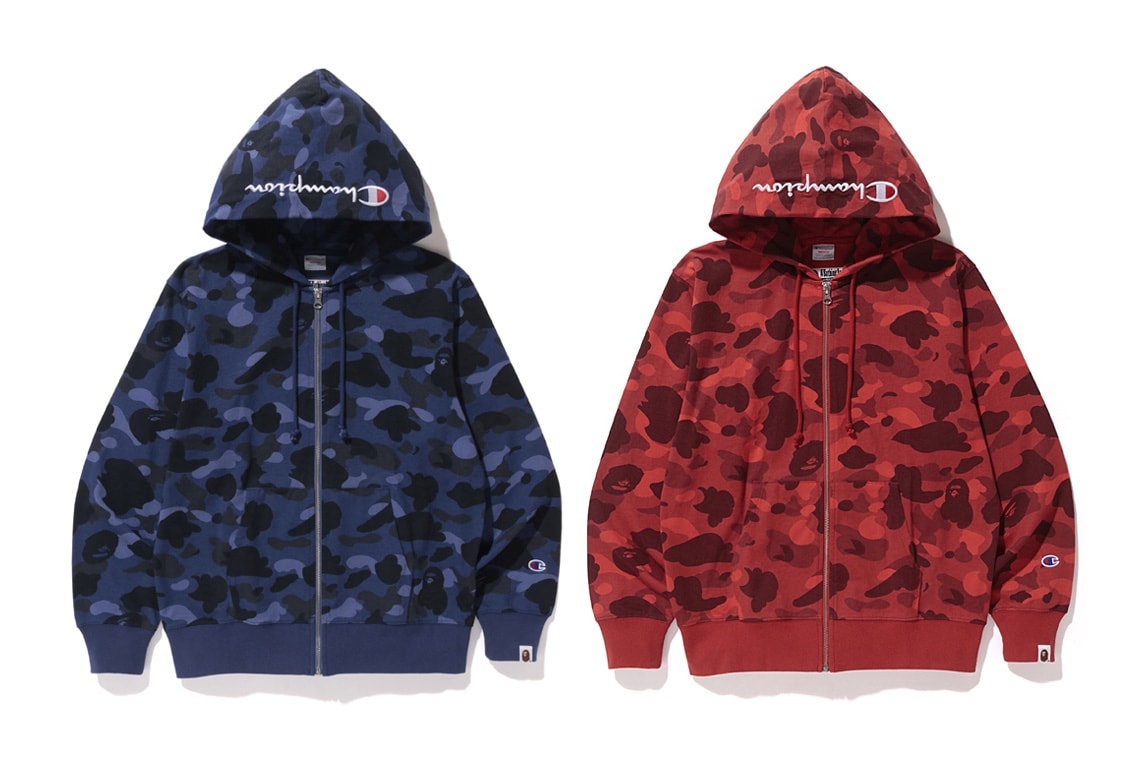 BAPE and Champion recently joined forces to release an activewear-inspired range in perfect timing to greet the warmer weather. Combining the styling sensibilities of both brands, several of Champion's staple products get swathed in BAPE's signature camo print. Everything from football and basketball jerseys to T-shirts and shorts all get the army-patterned print. The collaborative collection will be up for grabs at participating BAPE stockists as of April 15.