We Spoke to Gareth Bale About Recovering From Injuries, Zidane, and Comparing Spurs & Real Madrid
The Wales international also chose his most stylish footballer.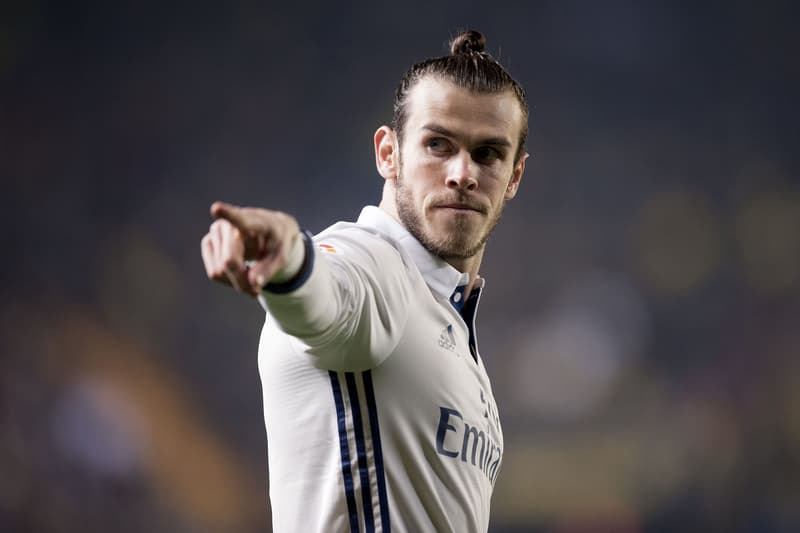 Real Madrid's Gareth Bale is one of the world's premier footballers and, since his move from Tottenham Hotspur, he has only gone from strength to strength for the Spanish club. Even Bale's international career has been going well, with Wales making it to the semifinals of the European championships last year – which led to Bala of Glamorgan renaming itself Bale of Glamorgan, albeit only for a day.
But this season has been slightly less fruitful, with a tendon injury in November 2016 putting the winger out of action until late February, where he returned with aplomb, marking the occasion with a goal that's become typical of the player.
SIMBA Sleep recently launched what the brand has called the world's most advanced airline seat, and to promote this new product it teamed up with Gareth Bale. We spoke to the player about how sleep helped his recovery, how having kids has changed his sleeping patterns, working with Zinedine Zidane, whether MLS can ever compete with the big leagues of the world and much more.

How is sleep an integral part to your recovery?
Our Sports Scientists stress the importance of sleep to both prepare and recover. I normally aim to get 8-10 hours of sleep to maintain concentration and make sure I stay on top of my game. Research has shown that a good night's sleep can help performance, and apparently a few restless nights can weaken your immune system and reduce power and strength which is a key part of my game. When we're playing a number of games in a short space of time sleep can also reduce the risk of strains and tears.
Did you sleep differently as a way to recover from your injury faster? If so, how?
I think when you are injured you probably sleep more. When you are out for a while you may get bored and maybe stay up slightly later watching a film or TV – I think your routine changes slightly because of boredom but when you know you are close to coming back you get back on track and into your normal routine.
You have two young children – how did you find getting a good night's sleep now?
As every parent knows it is pretty difficult at first. But before games my fiancé was really understanding and she would allow me to get the sleep I need to perform at my best. My fiancé was really understanding.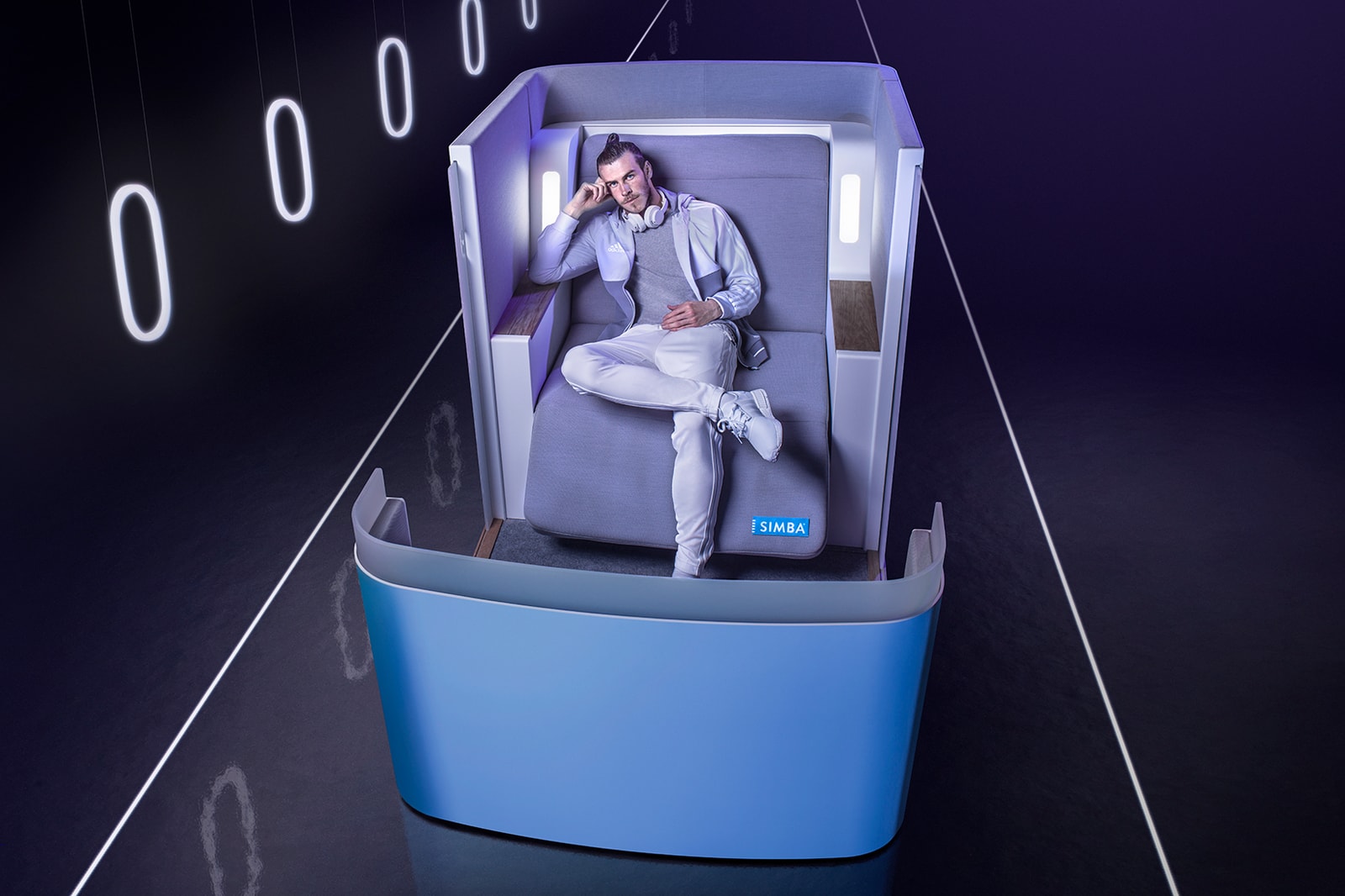 How would you describe you slumber? Do you snore, steal the covers, sleepwalks, etc?
I always have a room to myself when we go on away trips, but I'm pretty sure I don't snore and definitely don't sleep walk.
ESPN recently reported that NBA teams are playing much better and winning more on the road because players are partying/going out less, and sleeping more. Do you find that to be true for top-tier football as well?
I think generally sportspeople look after themselves a lot better than they have in the past. With advancements in Sports Science we're lucky to have a lot more information available to us so we know exactly how to look after ourselves and what the impact of not resting and preparing properly will be. I've never really been one for going out much.
Do you find it tough to sleep properly when you're traveling to away games? How do you ensure you get the right amount of sleep on the road, especially when you don't have your SIMBA?
It can be difficult sometimes, especially when we're playing away Champions League nights as you're usually flying when you would usually be at home asleep. The Airline seat prototype that SIMBA have made actually came off the back of a chat I had when I first met the founders. I mentioned that on away Champions League nights I wished that I could have my usual bed and mattress with me on the plane home. So they went away and created a seat that has all the hybrid features of the SIMBA mattress I have at home.
Speaking for your personal goals, has this season been a disappointing one for you?
It's not been disappointing – more frustrating. I got injured in November and it's hard for anyone not to do the thing that they love. As much as gym work is a necessity it can become a bit frustrating when you don't have time with the ball at your feet to break it up.
"Zidane is a man that demands respect – he has won everything."
How are you going to bounce back from your time out?
I just want to contribute to both Real Madrid and Wales. For Real we have everything to play for in both La Liga and the Champions League and so it's great to be able to come back and try to help the team. For Wales we have a big job on our hands to qualify for the World Cup after a few indifferent results but we're all working together to do what we can.
What's it like working with Zidane?
Playing with and for the best can only help you to improve. Zidane is a man that demands respect – he has won everything. He knows everything Spanish and European football, and knows Real Madrid in and out.
How can MLS compete with La Liga, The Premier League, Bundesliga, etc?
It will take time but been in the past few years the league has taken some massive steps forwards. It's attracting some great names but it's also producing more home-grown talent which has to be a formula for success.
How do you feel about the future of the Wales team?
It's looking really bright. We just need few results to go our way in the next few months. I think that after the way we performed in the Euros, teams were always going to up their performances against us and now we have to adapt to that.
When you play against your teammates on a national level, does knowing their little tricks and style of play help you in anyway? Do you use it to your advantage?
You always want to help your teammates prepare and there's things that you can share that might help them on the pitch. But the standard at the top is so high that the best way to get a result against the teams that you're playing is to work hard as a team.
How is playing for the Spurs different from Real Madrid?
The expectations are probably higher at Madrid – the moment I signed for them, the sheer scale of the club is pretty obvious to see. Most clubs are different in lots of small ways, from the training to the pre-match preparation, to the players you share the changing room with. But the passion of both the Real and Spurs fans is the same.
What are your pre-game rituals? Are you superstitious?
I have a routine rather than a superstition. I usually put my left shinpad and boot on first and put water on my face and jump up as I am walking on to the pitch. It is more about being mentally and physically ready.
What are your travel essentials?
Chocolate cookies, then a laptop so I can watch programs and films to keep me occupied. Plus a phone charger.
Do you have any favorite clothing brands?
adidas, I haven't really got another favorite brand.
Who do you regard as the most stylish footballer playing today?
I would have to say Beckham is the most stylish player but he's obviously not playing any more.