UPDATE: Eminem's Air Jordan 4 "Encore" May Soon Release to the Masses
With some updates.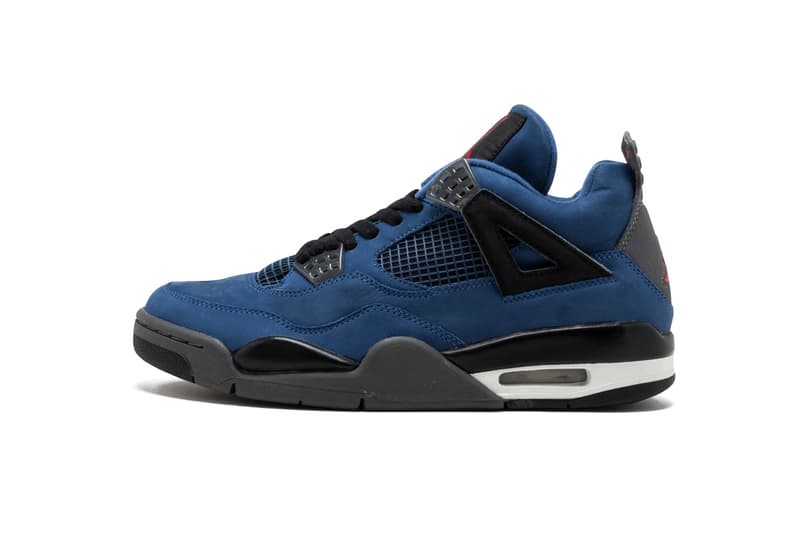 UPDATE: Eminem posted a photo of the new version of the Air Jordan 4 with a slightly brighter blue for the upper and lighter shade of grey on the heel tab and outsole as he visited StockX. The look matches the photo posted below and may be the pair that releases to the public. Stay tuned for more info.
According to some industry scuttlebutt, Eminem and Jordan Brand's ultra-rare Jordan 4 Encore may be making a return.
The sneaker originally released back in 2004, commemorating the rapper's 2004 Encore album release. Its album cover featured Em donning a blue suit, reflected in the Jordan 4's blue nubuck upper. Currently only available at Stadium Goods in a size 9 for a whopping $69,000 USD, the shoe is indisputably one of the most valuable Jordans out there. Late yesterday, jordanmagazine took to Instagram to tease a photo of a possible new edition of the sneaker, due "End of 2017." This would indeed coincide with Eminem's forthcoming Revival album and a selection of limited goods is already supplementing the release.
Jordan Brand and Eminem have been tight-lipped on the retro, if it's even real. What do you think? Is it plausible that the shoe will make a return? Stay tuned as we'll report on the info as it arrives. In related leak news, an industry insider claims that Em will be touring in 2018.