Kareem "Biggs" Burke Talks Hip-Hop & the Nike Air Force 1
Alongside a re-release of the "Roc-a-Fella" AF1.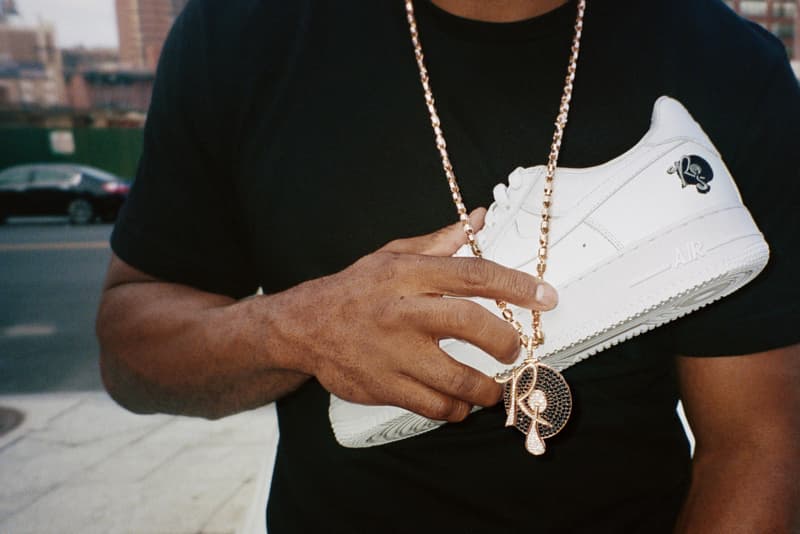 The Nike Air Force 1 turns 35-years-old this year and to aptly celebrate the occasion, the Swoosh is ushering a slew of upcoming AF1 collaborations with iconic figures such as Don C, Errolson Hugh, Travis Scott, Virgil Abloh as well as Kareem "Biggs" Burke. In a recent interview with Complex, Burke discussed his profound love for the quintessential sneaker of hip-hop and the "Roc-a-Fella" Air Force 1 which made its debut back in 2007.
Check out several key excerpts below and head over to Complex to read the entire interview. The Nike Air Force 1 Roc-A-Fella sneaker will see a re-release nationwide on November 30 at Nike's official website and select stockists nationwide.
What's your first memory of the Air Force 1?


Man, it goes back to junior high school. I seen them at a place in Harlem called KP. It was one of the main sneaker stores [in our neighborhood]. They had one on 125th and Amsterdam and one on 144th. That's where mostly everyone got their sneakers from. I remember seeing them in the window and not being able to afford them.

Did they give you ambition to get money?

100 percent. It became an aspirational sneaker. You knew you made it every time you got something. It was, like, leveling up.

How does it feel to be from Harlem and have your name associated with an Air Force 1? Is that a dream come true?
It's funny, because we did so much. And when you're in the moment, it's hard to see what's happening. Once years past, you see the impact on what's happened and what you've done and how it's changed/helped shape the culture, you can appreciate it in a different way. Dropping that first album in 1996, Reasonable Doubt, yeah it was fun, but to see that 10, 20 years later it's still a classic, and see that that's a platform that allowed us to launch fashion, spirits, tech, sports, and films, is a life-changing moment.

Looking back on that Air Force 1, I can see it real clearly right now, being in a sneaker with one of those grey sweatsuits with no name with the Air Force 1s right under it. The Air Force 1 is a staple sneaker right now and means so many things to so many people. It's not just Stateside, it's global, it's worldwide. Knowing that we can attach our names to something that's iconic and something that we hold dear and close to our hearts, with the Roc-a-Fella logo. It's a win-win for both teams. But I think it's gonna be legendary.