Travis Scott, Virgil Abloh, Errolson Hugh & More Collaborate on the Air Force 1 for AF100
Releasing soon.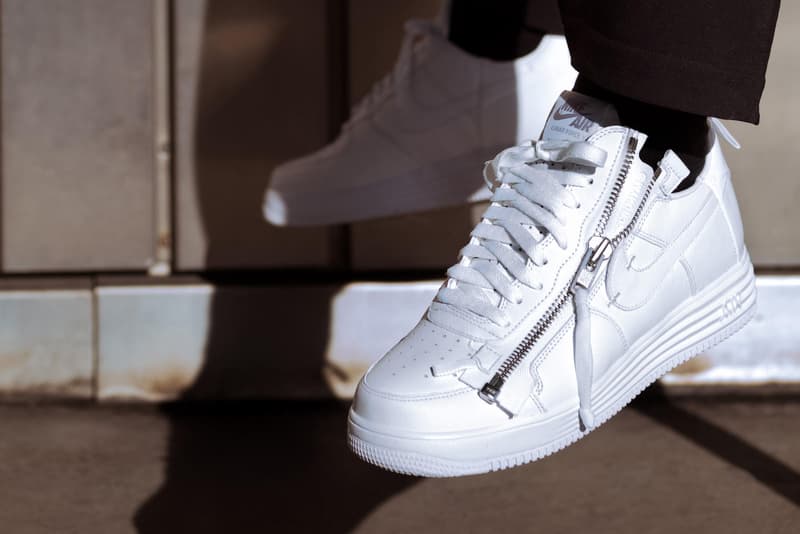 To help celebrate the 35th anniversary of the iconic Air Force 1, Nike reached out to a handful of creatives that it felt best to capture the legendary nature of the shoe and the momentous spirit in entails. Dubbed the "AF100," the Swoosh's commemorative initiative takes aim at celebrating the crossover success of the hoops-turned-lifestyle silhouette in such a manner that spans some of pop culture's most prevalent disciplines. Each granted an opportunity to reimagine the shoe through their own creative prisms, we see creations from visionaries such as Don C, Kareem "Biggs" Burke, Errolson Hugh, Travis Scott and Virgil Abloh.
The brief included fashioning a design that remained true to the model's lineage, while honoring the distinct design philosophies of each artist, and doing so with the AF1s most defining colorway in mind — the ever-classic all-white color scheme.
Tasked to spearhead the project was none other than Senior Creative Director Nike Sportswear's Lead Designer, Al Baik.
"There is no other shoe that connects to sport, music, fashion, art, the street and the city all at the same time. The most ubiquitous Air Force 1 is the white-white. For the 35th anniversary, we selected collaborators who are impacting future generations across culture. Their brief was filtered through the white-white lens. The design brief was to remain classic and recognizable to the Air Force 1 while connecting to each collaborator's life personally and the fields they represent."
Take a closer look below at each offering and read more on how the collaborators went about creating their sneakers, while you can also mark your calendars for the release dates.
Air Force 1 '07 Off-White™ by Virgil Abloh
Release Date: November 4 (only available at Complex Con)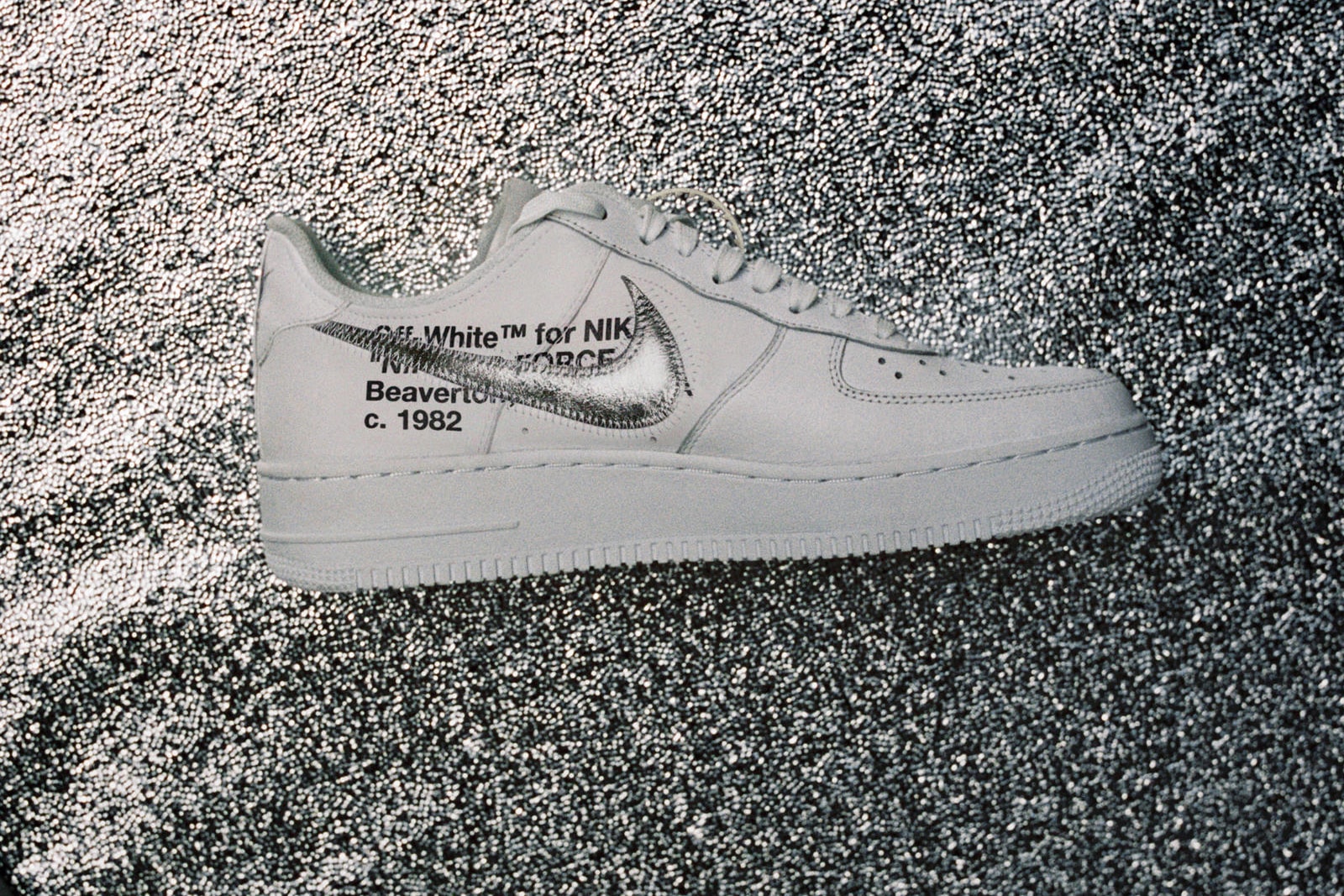 "It's all one expression. It's the Off-White ideology of altering product. That's my brand and my way of making things. I like to start with something established and then iterate on a process to edit it.

What I love about the three Air Force 1s I've worked on with Nike, so far, they encompass one idea executed in three different ways. With this one, the colorway is important. The Air Force 1 isn't iconic in just any color, they're iconic in one: white. White is the theme for this third Air Force 1, looking at the cultural context of the white on white — editing it, but not editing it too far to where it becomes something else."
Air Force 1 '07 Roc-A-Fella by Kareem "Biggs" Burke
Release Date: November 30
1 of 2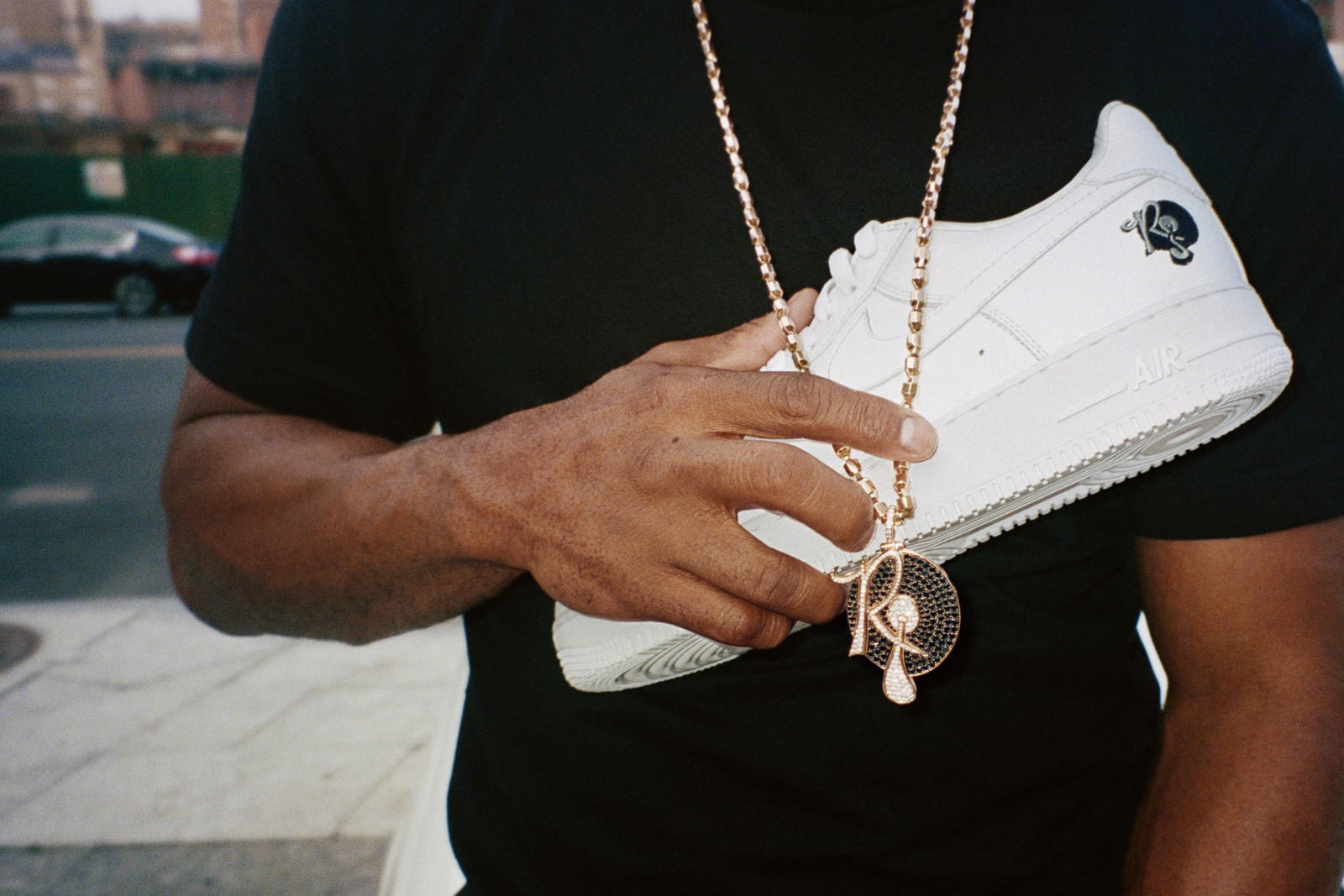 2 of 2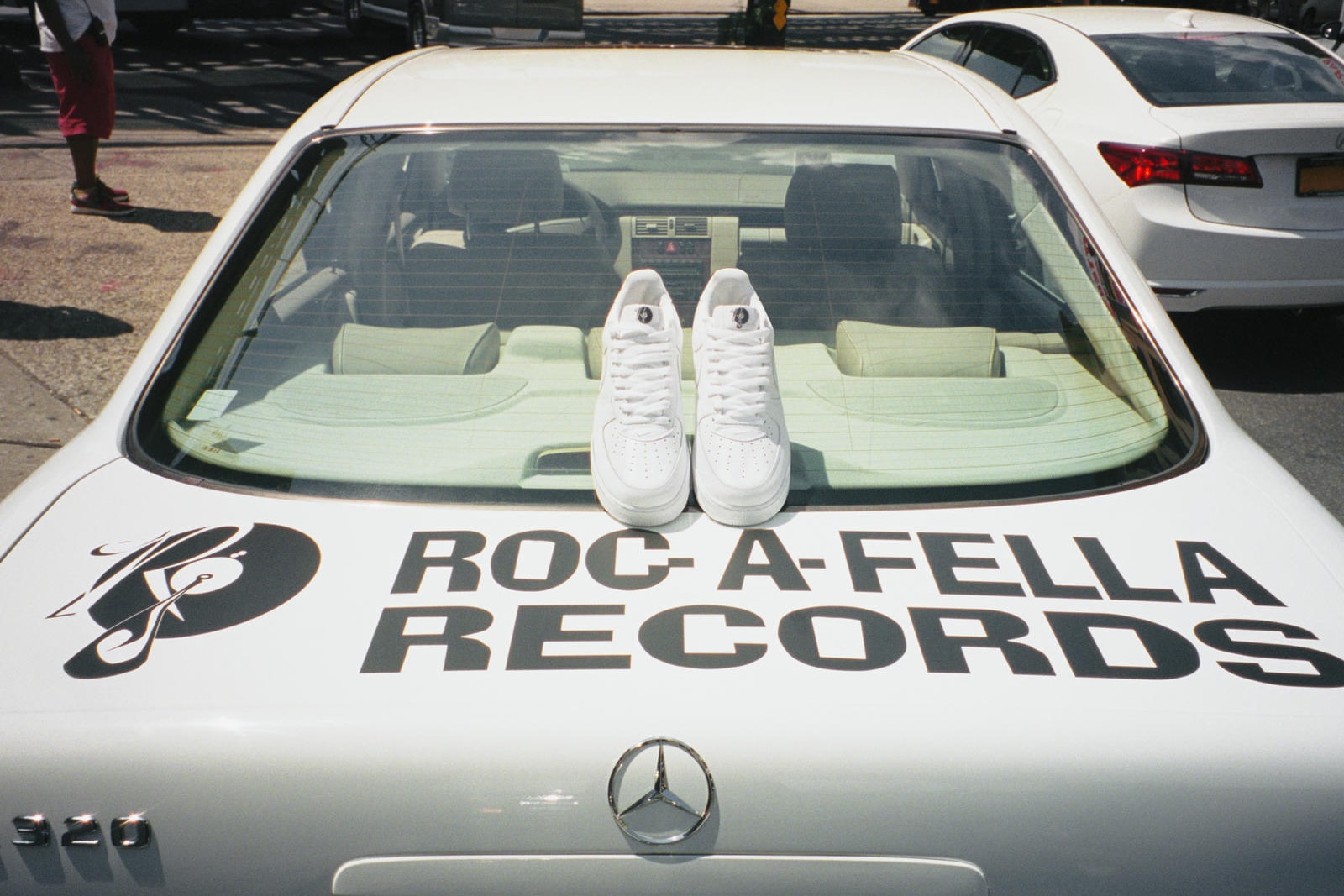 "It was great timing for us to celebrate the 35th anniversary of the Air Force 1, because we just finished celebrating 20 years of Roc-A-Fella. If you think about Roc-A-Fella, you think about the logo. If you think about sneakers, you think about Air Force 1s. To have our logo on the Air Force 1, is very special to us. Air Force 1s are true to Roc-A-Fella.

The Roc-A-Fella logo means something to all of us. We wear it on our heart. It's more than just a symbol, it's about the belief system behind it. It's loyalty, integrity, relationships, friendships; it's the brotherhood behind the logo."
Air Force 1 Hi Just Don by Don "Don C" Crawley
Release Date: December 1
1 of 3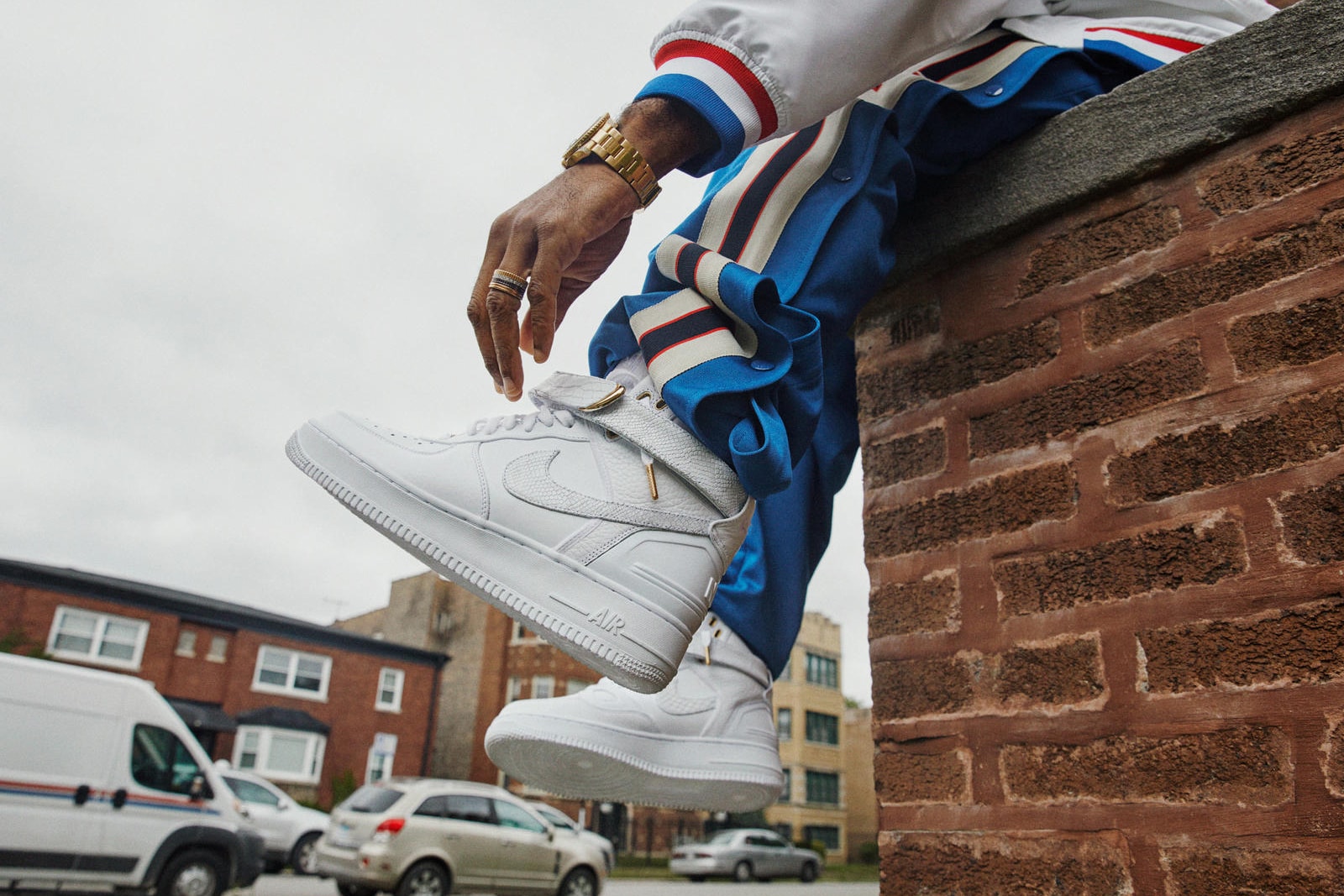 2 of 3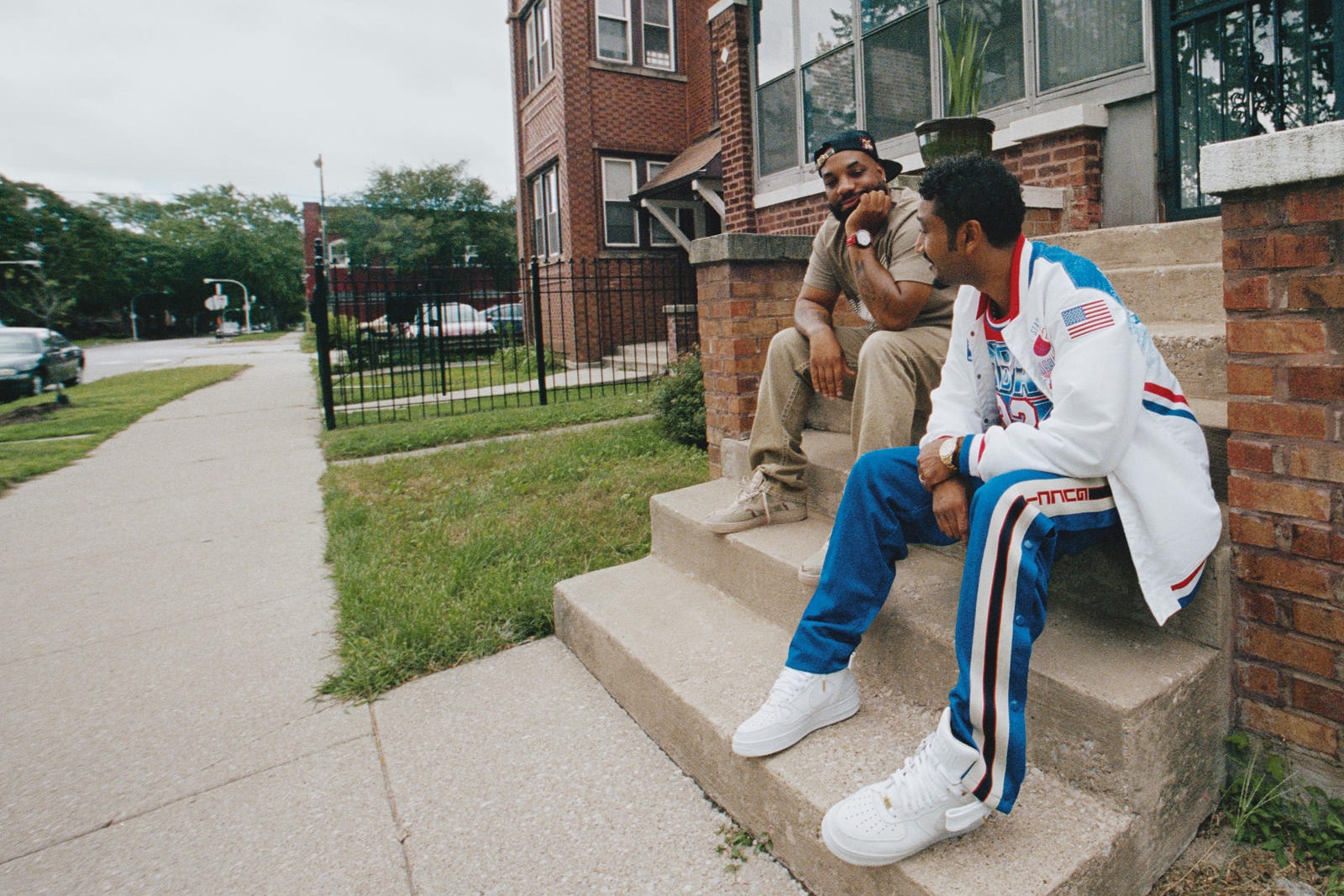 3 of 3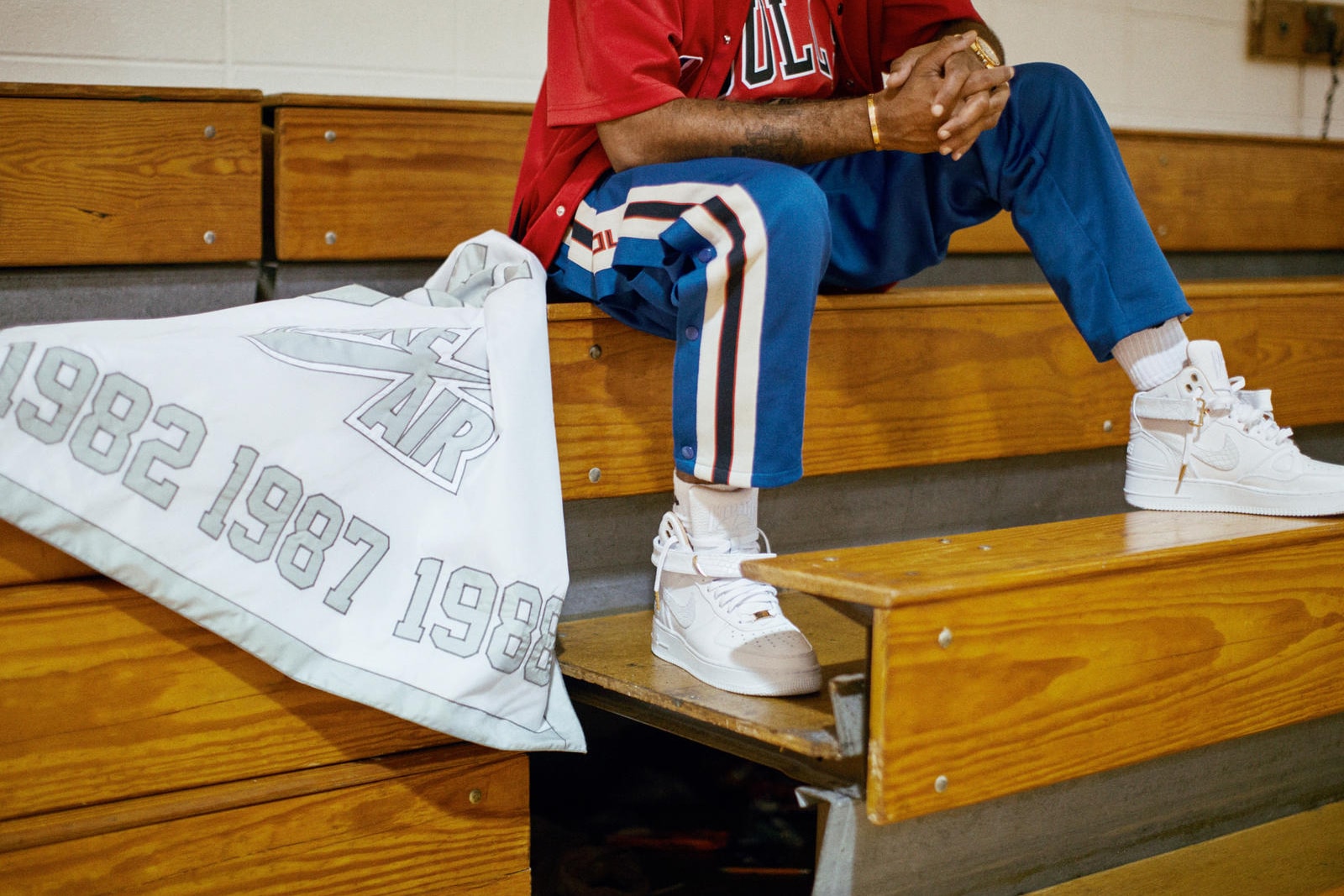 "I knew I wanted to use premium leather and to mix the best quality of material and fabrics, and we did just that. There were details from the Air Force 2 and Air Force 3 that I wanted to bring into the shoe, and I appreciate Nike giving me the freedom to push the limits there.

We're talking about the Air Force 1. It's the OG, the grandfather, the one that started it all. I always feel that you have to be down with your family, because that's who's always going to be there for you. Family doesn't always mean blood, but you have to keep them close and respect the ones who are looking out for you. I just wanted to pay respect to this iconic silhouette, and make sure kids really appreciate what it means to stick with your family."
Air Force 1 Low Travis Scott by Travis Scott
Release Date: December 2
1 of 2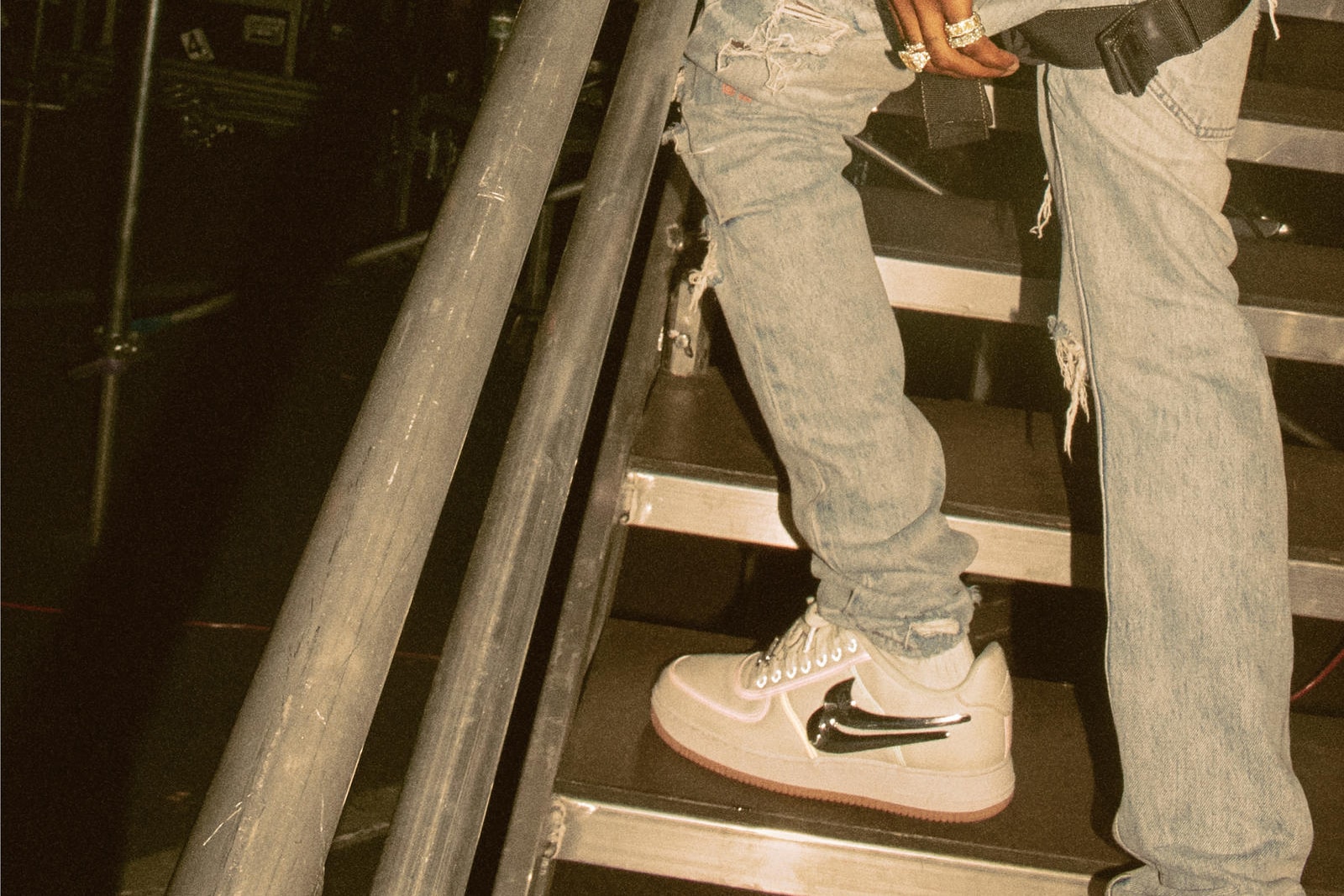 2 of 2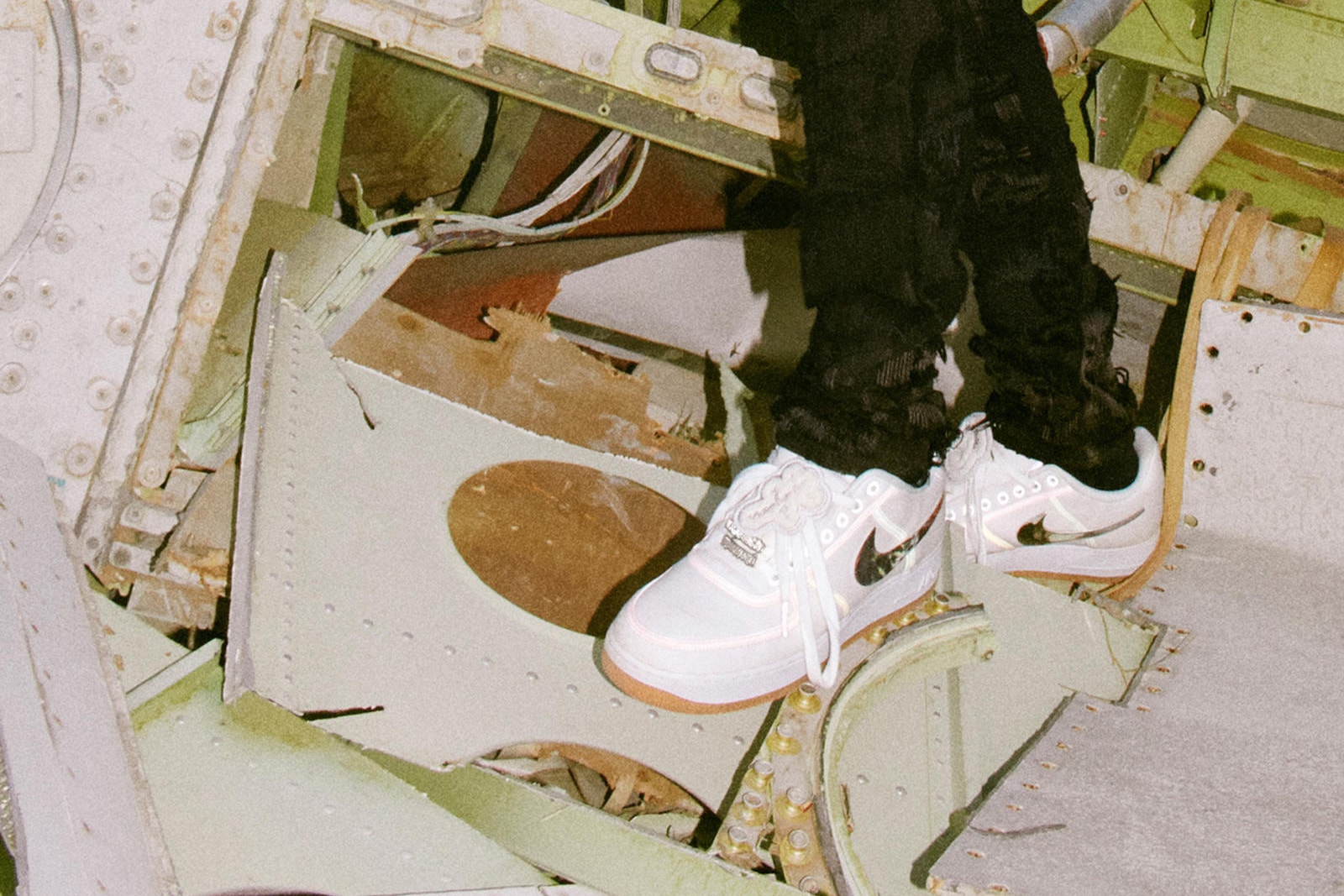 "I looked at the making of this shoe the same way I make an album. I wanted it to tell a story about me. I set the tone to go crazy at my shows. I'm the acid of rap."
Lunar Air Force 1/Acronym '17 by Errolson Hugh
Release Date: December 3
"At the beginning, when we first were approached by Nike to look at the Lunar Force 1, the first thing we asked ourselves was, 'Why should we do this? What could we possibly bring to the table that Nike doesn't already know how to do?'

In the end, we decided to approach it just like we approach the apparel, which means: Look at a problem, or look at an aspect of the functionality, and see if there's a way we can improve it."
The AF100 collection will be made available through SNKRS and select Nike retailers worldwide. Let us know which collaborative sneaker you prefer by voting below.
Poll
What's your favorite AF100 collaboration?
Air Force 1 Low Travis Scott by Travis Scott
Lunar Air Force 1/Acronym '17 by Errolson Hugh
Air Force 1 '07 Off-White™ by Virgil Abloh
Air Force 1 Hi Just Don by Don "Don C" Crawley
Air Force 1 '07 Roc-A-Fella by Kareem "Biggs" Burke
What to Read Next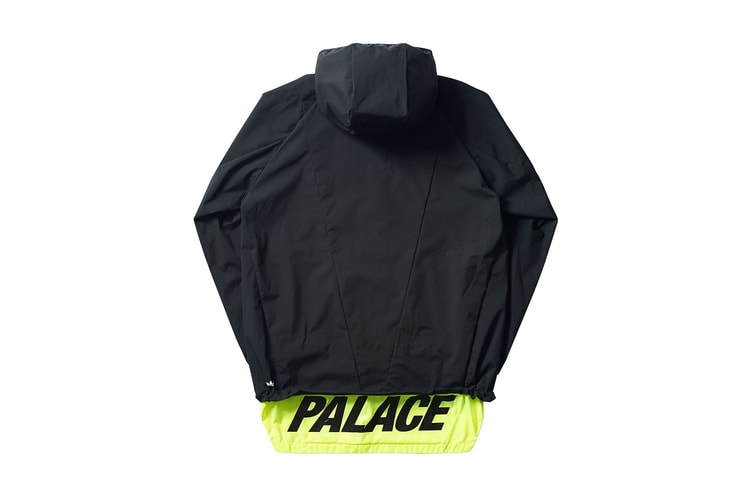 ---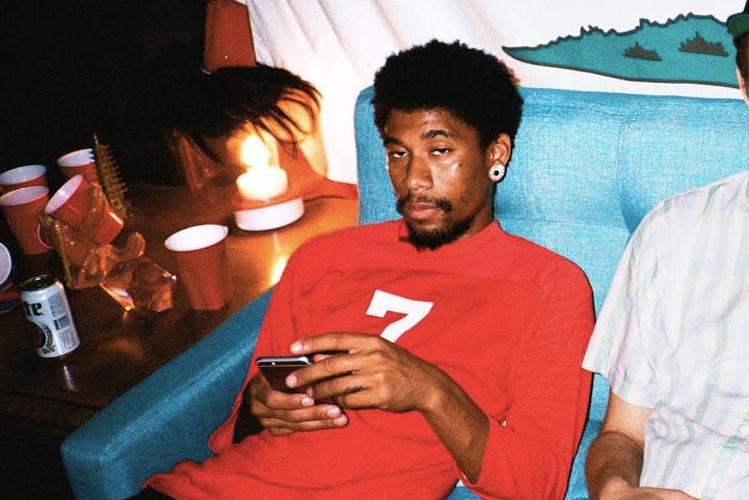 "Mistakes are part of the process."
---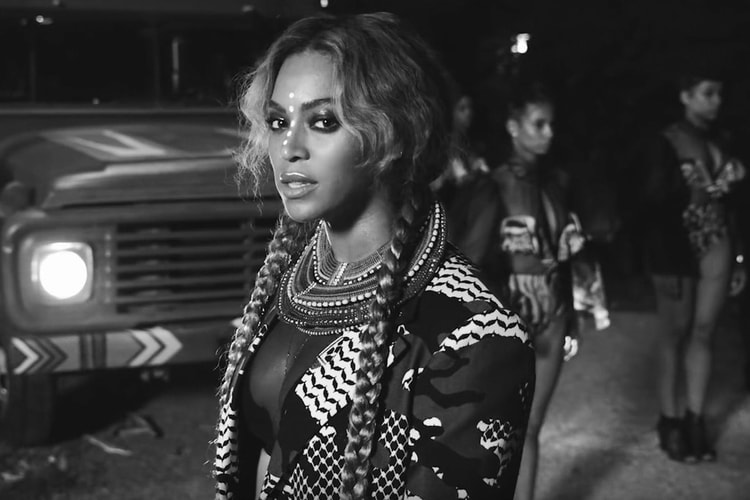 ---
---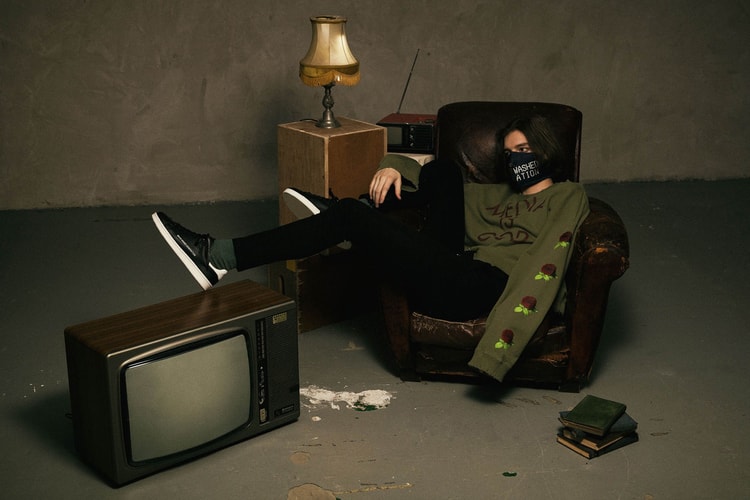 One brand makes a long-awaited return while another makes its debut.
---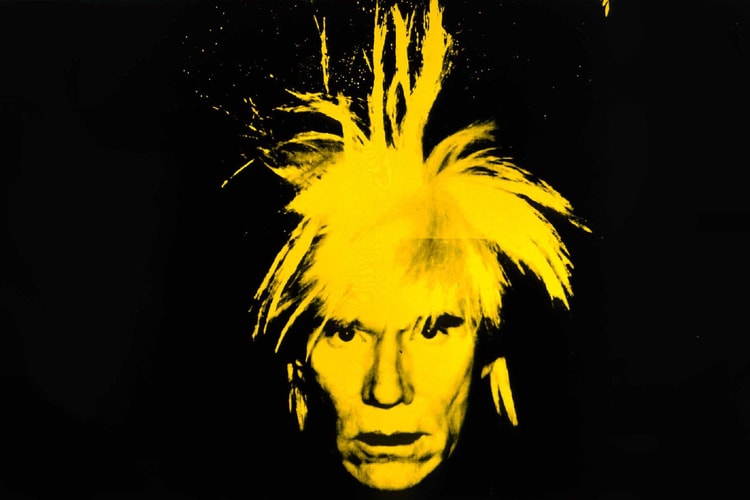 Major shows in Paris, LA and NY this week.
---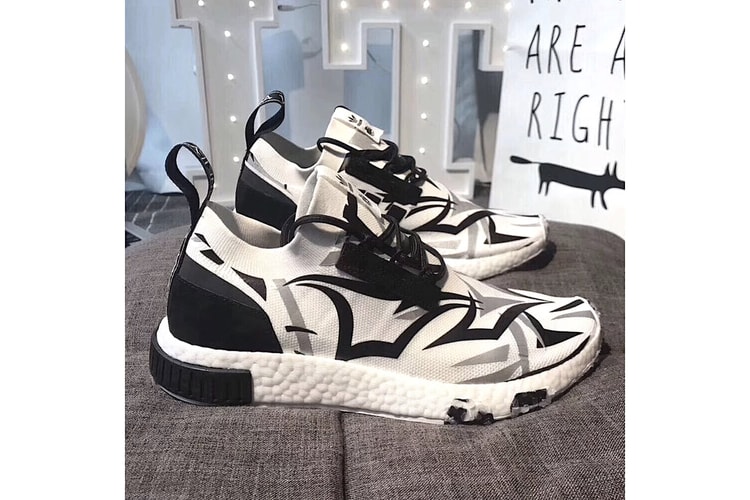 CLOT's much-loved design comes to the NMD.
---
More ▾
Help us serve you better
We appreciate your support in allowing HYPEBEAST ads, where we can share contents from the latest fashion, to those culturally relevant. In adding HYPEBEAST to your ad blocker's whitelist, ads on our sites will show while you continue to browse.