Warhol, Picasso and Branson's Sunken Kraken Overtake Art World
Major shows in Paris, LA and NY this week.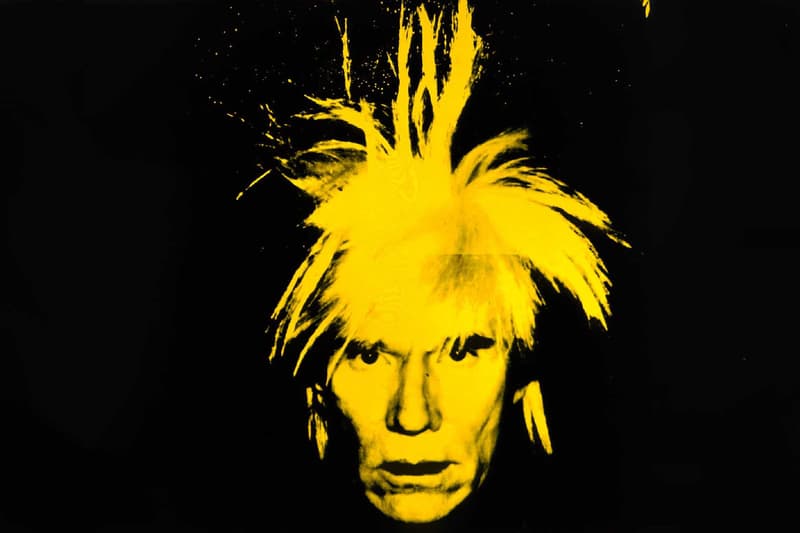 There's something incredibly fascinating about the lengths an artist would go to create a piece of artwork or even a movement. The legendary Andy Warhol relentlessly silk-screened images onto a single canvas to introduce a new, mass-produced art concept. On the other hand, Pablo Picasso's iconic paintings helped introduce a slew of artistic movements such as Cubism, Surrealism, Neoclassicism and Expressionism. Recently, Richard Branson took on an ambitious art project that centered on a 80-foot steel sculpture of a Kraken placed on a historic WWII boat. It's art for art's sake—creating art for no other reason than that art is important.
From MoMA's Paris exhibit featuring iconic works to Cartier's showcase of unique jewelry, learn more about monumental art shows that are currently happening across the globe, below.
MoMA Brings World's Most Famous Artworks to Paris
The Museum of Modern Art has brought a grand selection of iconic artworks to Fondation Louis Vuitton in Paris, France. The exhibit titled Being Modern: MoMA features Andy Warhol's ubiquitous Campbell's Soup Cans, Hope II by Klimt, The Studio by Picasso and more masterpieces. The large presentation is currently open to the public until March 5, 2018. Head over to Fondation Louis Vuitton's official website to learn more.
Fondation Louis Vuitton
8 Avenue du Mahatma Gandhi
Paris, France 75116
Richard Branson Submerges Ship With 80-Foot Steel Kraken Sculpture
Richard Branson literally made a huge splash with a recent art installation. The ambitious, creative undertaking involves an 80-foot steel Kraken sculpture placed on an old ship that survived World War II's Pearl Harbor bombings. It took approximately nine months for a team of artists, divers and more to create the installation. After it was completed this past summer, the ship was set out to sea and then inevitably sunk with the Kraken sculpture just off the coast of Virgin Gorda.
Yayoi Kusama's "Infinity Mirrors" Exhibit in Los Angeles
This past weekend, Yayoi Kusama brought her renowned "Infinity Mirrors" exhibit to the Broad Museum in Los Angeles, California. Museum-goers will only be allotted a 30-second time limit in each section of the showcase due to an unfortunate incident earlier this year where one of Kusama's priceless pumpkin sculptures was destroyed by a visitor capturing a selfie. Accompanying the "Infinity Mirror Rooms" are sculptures and paintings created by Kusama that are available for perusal.
The exhibit is currently open to the public until January 1, 2018.
The Broad
221 S Grand Ave
Los Angeles, CA 90012
"Picasso and Maya: Father and Daughter" Exhibit at Gagosian Paris
Gagosian Paris is hosting a new exhibit dedicated to the relationship between Pablo Picasso and his daughter, Maya. The showcase is comprised of candid portraits, sculptures, prints, as well as tiny paper cut-outs made by Picasso with his daughter as his muse. "It's interesting to see how an artist reacts to a child," expressed art historian Diana Widmaier Picasso, Maya's own daughter and the curator behind the exhibition titled Picasso and Maya: Father and Daughter.
The show is currently open to the public until December 22, 2017. Head over to Gagosian's official website to learn more.
Gagosian Paris
4 Rue de Ponthieu
Paris, France 75008
Cartier to Open Unique Jewelry Exhibition in Historic NYC Mansion
The meticulous artistry and craftsmanship of renowned jeweler Cartier are being spotlighted in a new exhibit. The presentation held at the Cartier Mansion in New York City features a unique collection of high-end jewelry designs complete with massive gemstones, diamonds and more. More precisely,"Guests will have the unique opportunity to experience the art of high jewelry in person, bearing witness to the traditions of skilled craftsmanship that have been handed down within our Maison for more than 170 years," said Mercedes Abram, CEO of Cartier North America, in a statement.
The show is on view up until October 29. Head over to Cartier's official website to learn more.
Cartier Mansion
653 5th Ave
New York, NY 10022