Nike Air Force 1 Designer Reveals How the Sneaker Reached Icon Status
Bruce Kilgore had no idea the shoe would reach such lofty heights.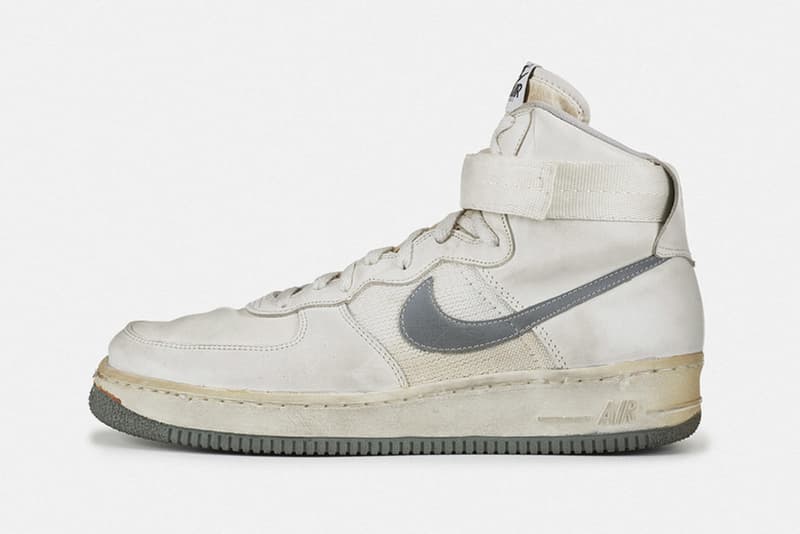 Of all the sneakers deemed "iconic," there is perhaps no model more deserving of the title than Nike's Air Force 1. The low-top court model first debuted in 1982 and has since remained the gold standard for street culture design — perfect as is with its clean, classic look, but just as ideal as a canvas for personalization. While it's impressive enough that the AF1 achieves both cult status and commercial success, it's even more surprising that it was the first-ever basketball shoe that designer Bruce Kilgore created.
Recently, Kilgore caught up with Nike to talk about the AF1's design process and his memories of seeing the shoe "blow up." He dishes on the initial blueprint, the manufacturing mishaps and the consequential design changes that made the AF1 the symbol it is today. But best of all, Kilgore talks about being clueless of the shoe's success and the fact that he doesn't actually wear AF1s that often.
Read some of the excerpts from the interview below and head over to Nike's website for the full spread.
On the beginning stages of the design process:
"It was my first basketball shoe," notes Kilgore. After the Air Force 1, Kilgore continued working on court shoes. He created a tennis line-up that included the Avenger, Adversary and Air Ace (at left), as well as the Nike Air Pressure and the Air Jordan II.

After some initial manufacturing mishaps, Kilgore's drawings finally found the form we know today — thanks to some sage advice from a sock-liner distributor. "He said, 'I can get that mold made for you. I guarantee either the tooling will be right, or it will be free,'" Kilgore recalls. "So I gave him the drawings, and maybe five or six weeks later he brought me some soles, and they were perfect. He introduced us to the mold makers in Spain and then, through us, they were taught how to make multicolored midsoles and cup soles."
On discovering the shoe's success:
It wasn't until five years after the shoe's initial release that Kilgore realized how popular his design was. "I was in Taiwan in 1987 and had gone to see a factory, and they were telling me about the Air Force 1. I said, 'I didn't realize we were still making it.' And they said, 'Yeah, man, we're always making the Air Force 1.' I was completely clueless."
On how often he wears the model:
While Kilgore doesn't wear an Air Force 1 very often when he does it's a very special one-of-one edition from a fellow Nike designer. "Mark Smith made me a custom pair, engraved with some personal memories. It has some memory foam on the inside, along with some personal comments on the sock liner. Those I cherish and continue to wear."
For some of the latest Air Force 1 models, check out the A-COLD-WALL* x NikeLab collab and the Riccardo Tisci x Nike Air Force 1 High.