Gawker Is Officially Ceasing Operations
After running for 14 years, the online media company will be shutting down next week.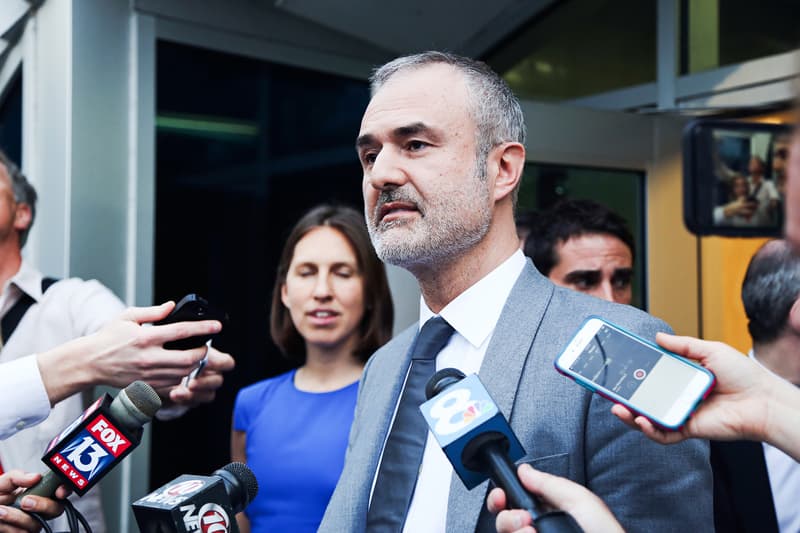 Staff reporter J.K. Trotter of Gawker.com recently wrote an article stating that the online media company will be shutting down next week. After running for 14 years, the popular blog founded by Nick Denton will cease operations — with broadcast TV network Univision having just acquired Gawker Media this past Tuesday. It was only two months ago when Gawker Media filed for chapter 11 bankruptcy following its legal battles against wrestling icon Hulk Hogan, who was awarded $140 million USD in damages after the publication released a portion of his sex tape in 2012. The scandal was apparently (covertly) funded by Silicon Valley billionaire Peter Thiel. Trotter said:
Nick Denton, the company's outgoing CEO, informed current staffers of the site's fate on Thursday afternoon, just hours before a bankruptcy court in Manhattan will decide whether to approve Univision's bid for Gawker Media's other assets. The near-term plans for Gawker.com's coverage, as well as the site's archives, have not yet been finalized.
Despite having won the auction for Gawker's parent company, Univision has left the fate of the site unclear, which is described in this Wednesday post by Trotter:
Recode's Peter Kafka reported yesterday that Univision's final and successful offer shall "encompass all seven of Gawker Media's sites, including Gawker.com," but following his report, Gawker.com staffers were told that Univision has not yet decided whether the company will take Gawker Media's namesake website under its wing. Both Lloyd Grove of The Daily Beast and Sydney Ember of the New York Times later noted that the future of Gawker.com remains an open question.
Trotter concluded the article by saying that Univision is working on getting Gawker staff to fill possible positions at its properties and other sites formerly owned by Gawker Media such as The Onion, Deadspin, Kotaku and Jezebel.